Sunny nice room. Large is a TV and a desk and a California king bed room. Refrigerator offers a basis to set up a private bathroom.
Home is very quiet and in a residential area.
This was my first time using Air BnB and let me tell you, these two set the standards pretty high! Their home was impeccable! Very, very clean! Check in and out went perfectly as well as my stay. The neighborhood was quiet and Yuriko and Jimmy were exceptional hosts who went above and beyond to make my stay comfortable. I couldn't have been more pleased. Would absolutely stay again!
Whitney
2016-11-22T00:00:00Z
Great place to stay. Clean room and bathroom. And great host. I would recommend this place to anyone in a heartbeat.
Marcos
2016-11-04T00:00:00Z
Clean, quiet and scenic surrounding. Everything I had expected and more.
Kutub
2016-10-18T00:00:00Z
I would recommend this place to anyone staying in the area. James and Yuriko are great host and are always there to greet you when you arrive.
Marcos
2016-10-28T00:00:00Z
Amazing stay. Great couple. Very hospitable.
Stoyan
2016-09-18T00:00:00Z
Upon arrival we were struck by the hospitality of Yuriko and her husband. They helped carry our bags in, gave information on what places to visit and places NOT to visit, and even offered to cook us dinner! As far as cleanliness goes, this is DEFINITELY a shoes off at the front door type of residence. Beautiful home in the hills.. Thank you for a pleasant stay.
Leaven
2016-08-29T00:00:00Z
The host canceled this reservation 12 days before arrival. This is an automated posting.
Tami
2016-12-09T00:00:00Z
Very friendly host, very clean room and will definitely come back again. Strongly recommend.
Ingmar
2016-09-11T00:00:00Z
Room Type
Private room
---
Property Type
House
---
Accommodates
2
---
Bedrooms
Antioch, CA, United States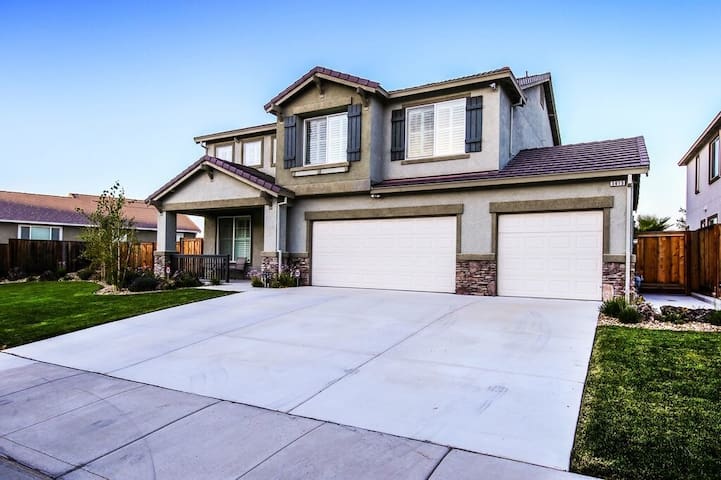 Our house is in Hillcrest area, nice and quiet, close to Waltmar, theater, Restaurants and a lot stores, 12 minutes from Pittsburg bart station, 45 minutes from San Francisco down town.
The first night I got there he said welcome. The neighborhood was fine . The room was good,just what I expected
Sharon
2016-06-28T00:00:00Z
The place was clean and comfortable in a nice neighborhood. Valentino was very helpful when asked about the surrounding area. Excellent experience!
Teri
2016-08-21T00:00:00Z
Valentino always made me feel welcome. The house was always clean and secure. I would definitely stay here again. Thank you for a great stay!
Tuesday
2016-06-25T00:00:00Z
Excellent as always
Jim
2016-11-03T00:00:00Z
Truly Pleaseant
Amanda
2016-08-02T00:00:00Z
Everything it was just fine.
nubia
2016-08-29T00:00:00Z
I've stayed with Valentino 2 times now. He is an awesome host! The room is always clean and neat. I have no complaints whatsoever. I would stay at Valentino's place again in a heartbeat!
Abel
2016-08-07T00:00:00Z
I wish I could give this airbnb 10 stars!
Delia
2016-08-10T00:00:00Z
Room Type
Private room
---
Property Type
House
---
Accommodates
1
---
Bedrooms
Antioch, CA, United States
This room has a private side entrance with a patio. Room has a comfortable King size bed, full bathroom, nice television, mini microwave, mini fridge and wifi. The wifi connection is fast and the wifi password is provided once you make the reservation. The room and bathroom are private. You will have your own key once you arrive.
Private side entrance with your own private patio.
We live in the best and beautiful neighborhood here in Antioch. It is very safe.
Melissa and Umid are the best. I had an extended stay with them and they made me feel very welcomed and comfortable. Like family. If you are looking in their area I highly recommended staying here!
(EMAIL HIDDEN)
2016-11-15T00:00:00Z
Melissa is a great host . Everything from cleanliness to convienance is top notch !!
(EMAIL HIDDEN)
2016-09-19T00:00:00Z
Melissa is AMAZING!! This was my second stay with Melissa and it was just as PERFECT (if not more so) than the first! Melissa and her family are wonderful! And the room is AWESOME and SUPER COMFORTABLE BED!! I could not have asked for a better experience!! THANK YOU!!
Matt
2016-09-03T00:00:00Z
Hi All! That was my first experience with Airbnb and I am so happy that I got this experience with Melissa and her sweet family. We stayed there with my 2 year old daughter. The place was very clean! also in a nice shape. It has a seperate entrance which is great but she is also checking you so many times if you need anything, offering some tea and coffee :) Little details but they all make you feel comfortable. They are located in safe neighborhood, I definitely recommend them. Thanks
Begul Olivia
2016-09-19T00:00:00Z
Melissa's place is in a great neighborhood. Private entrance and full bathroom are a definite plus. Both were extremely CLEAN and well kept. Great response time with any inquiry as well.
MARIO
2016-11-23T00:00:00Z
Melissa and Umid's Air BnB is located in a quiet neighborhood with a short driving distance to shops, restaurants and groceries. The space is simple, exactly what is pictured in the photos. It was clean, relaxing and what we needed for our stay there. Melissa was extremely easy and quick to communicate with! She even left us a few granola bars and water bottles for when we arrived. Location is a little ways from San Fran but not far from trains that will take you right into the city. Would stay here again!
Steve
2016-09-06T00:00:00Z
We had a great time staying at Melissa's place, she's really kind and helpful, the place is neat and convenient.
Rui
2016-11-25T00:00:00Z
Good place to stay, very clean, and quiet
James
2016-12-25T00:00:00Z
Room Type
Private room
---
Property Type
House
---
Accommodates
2
---
Bedrooms
Antioch, CA, United States
Comfortable house with lots of amenities. Close to shopping, public transportation and freeway access.
Great view of Mt Diablo Hills
Neighbors are great, hard working and quiet but friendly.
Room Type
Private room
---
Property Type
House
---
Accommodates
1
---
Bedrooms
Antioch, CA, United States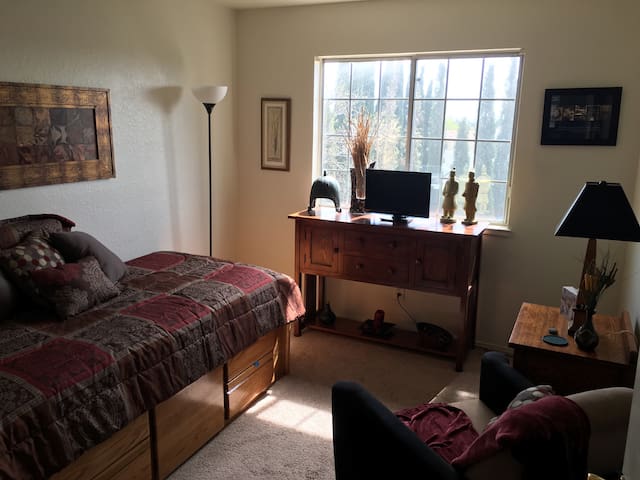 Good place for right price!! high quality mattress
Quiet and clean.
Nice neighborhood.
Great host, the place was better than advertised and Valentino made me feel at home. I would have asked to stay longer if i could. Thank you.
Jeff
2016-06-01T00:00:00Z
Had a great stay again. I recommend this place to anyone staying in the area for sure. This was my second time staying and again it was a good experience. Thanks
Marcos
2016-10-21T00:00:00Z
I stayed for a month. The host was welcoming and provided me with kitchen and fridge space. The mattress was less than acceptable and my back was hurting. The next day, the owner showed up with a brand new Sterns and Foster Mattress! On weekends, there may be three rooms occupied; however, it is quiet after 4 p.m. The area is safe with a Trader Joes just a couple of miles away and a Walmart about a mile. Mount Diablo is about a 30-minute ride away! Highly recommended!
Saul
2016-05-20T00:00:00Z
He was polite, kind and try me excelente from the first day. The house and the room was beautiful and calma. He try me like family
Sergio
2016-08-14T00:00:00Z
Valentino was wonderful, and his place is exactly as advertised. It's not huge or luxurious, but it's all you'd need if you're just staying for a night or two. The house is nice, the two Pomeranians are super cute and the atmosphere of the house is quite pleasant. I would recommend this spot to anyone.
Will
2016-09-09T00:00:00Z
I can't say enough wonderful things about my stay! The house was beautiful and clean. The backyard with pool, stunning place to relax and do a little work. The pics are only a piece of the beauty.These 2 made me feel super welcomed. On my birthday I came home to nice hand written card. One night they even brought me dinner in bed they had cooked. You feel like family staying here not just a guest. I honestly hated to check out. I would live with them forever!!! Great, honest, compassionate people. Don't hesitate to book with them.
Diuonne
2016-07-31T00:00:00Z
Very clean and cozy place.
Robert & Nadja
2016-09-11T00:00:00Z
Awesome room. Great space. Stay here@
Cameron
2016-05-27T00:00:00Z
Room Type
Private room
---
Property Type
House
---
Accommodates
1
---
Bedrooms
Antioch, CA, United States
Continuing our tradition + love for entertaining, we are opening up a second home for hosting starting in mid-April close by to our current house. Our goal is provide a calm & playful place to stay as your home-away-from-home. More photos to come. :)
Charlie and Tess were exceptional hosts, very attentive and communicative. They quickly answer our questions. The house was beautiful, very spacious. The master bedroom was very nice and I loved the bathroom style and decoration. The mattress could be renovated, as well as the sofa-bed in the other room, which was a bit uncomfortable. Otherwise, we had a great stay. I really liked the quiet and residential neighborhood. There is a huge window on top of the bed in the master bedroom, if you don't like daylight in the early morning, bring a night mask.
Teresa
2016-09-29T00:00:00Z
My boys had a great time at Gampod and the house was their home-away-from-home. Everything was great!
Danielle
2016-12-31T00:00:00Z
We had an amazing stay with Charlie and Tess. My co workers and I were working 16 hour days and were exhausted at the end of each day. Charlie and Tess made sure we had everything we needed in their home. They replaced the linens throughout our stay, brought breakfast essantials which mad our lives and crazy schedules more manageable and were extremely easy to communicate with. Absolutely love them and the time we spent Thank you Charlie and Tess
Bryan
2016-07-18T00:00:00Z
This is a very nice suburban house, with lots of space. It was quite clean inside, and has a narrow fenced-in backyard on 2 sides of the house. Note that several closets & the garage are marked as "private". The neighborhood was fine, although Antioch in general isn't exactly upscale. We had some internet glitches, but the owners did all they could to help. Communication was pretty good, although I had to send multiple e-mails on a couple of occasions before getting a response. For the price, I definitely think this rental house provides good value and I would consider staying here again on my next Bay Area trip.
Tim
2016-10-28T00:00:00Z
The house is lovely and clean. The bed in the main bedroom is the best i've ever slept on. The central air conditioning works great and the kitchen is well-stocked.
Sharon
2016-09-25T00:00:00Z
Spacious home, with great provisions provided ! I.E. Coffe, fruit, cereal, milk, bread, etc... Our travel group of of five had a great stay!
damion
2016-09-05T00:00:00Z
Overall everything was really great for the price. We had a nice stay and we were really surprised to find some selected range of food in the fridge. If you're more than 2 people staying, one night is just fine, but with only one bed the couches will become too uncomfortable on a longer run. The rest of the house is really great though and very well equipped. Also our hosts nearly flooded us with messages to make sure we're having a good stay. So you can be sure to be taken good care off if you decide to stay here.
Felix
2016-10-11T00:00:00Z
charlie and tess are the cutest couple. I love how they interact with each other. they make you feel so welcomed and like family i never wanted to leave! I would definatly recommend staying here with tess!
Sarah
2016-06-29T00:00:00Z
Room Type
Entire home/apt
---
Property Type
Bed & Breakfast
---
Accommodates
6
---
Bedrooms
Antioch, CA, United States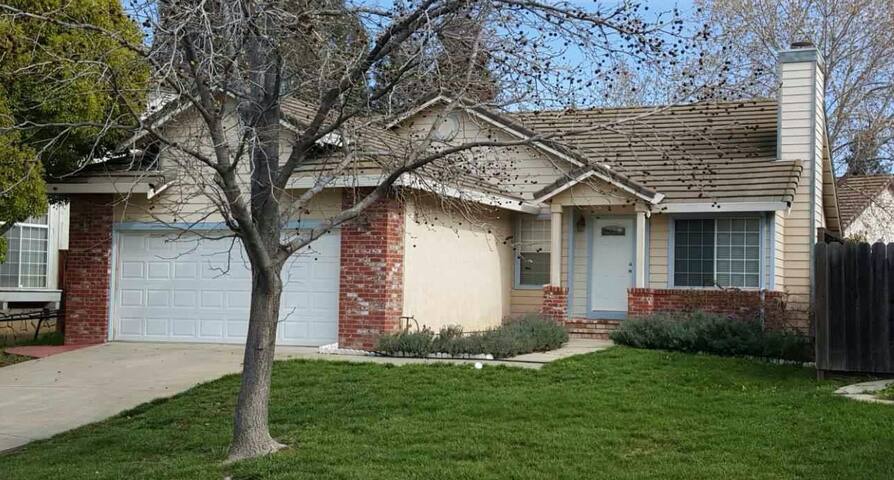 This modern apartment includes updated appliances throughout the entire apartment. It is nearby a local mall and other nearby activities such as restaurants (Red Lobster, Olive Garden, Outback, Sizzlers, In N Out, Panda Express, and much more). My apartment is also 5 mins away from the movie theater & 2 mins away from the bowling alley. There are also local nail shops and also many water parks and theme parks around if my guest are traveling with children.
Room Type
Entire home/apt
---
Property Type
Apartment
---
Accommodates
4
---
Bedrooms
Antioch, CA, United States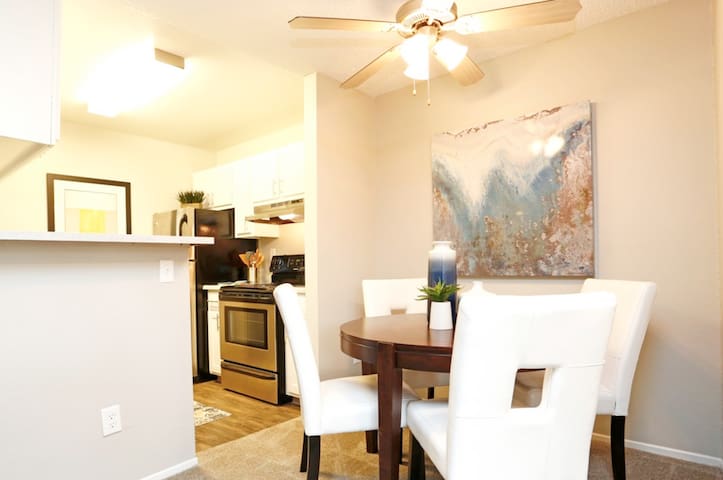 My place is close to shopping . You'll love my place because of quiet , the neighborhood. My place is good for solo adventurers and business travelers.
Quite comfortable stay here
Alexiah
2017-03-24T00:00:00Z
Room Type
Private room
---
Property Type
House
---
Accommodates
2
---
Bedrooms
Antioch, CA, United States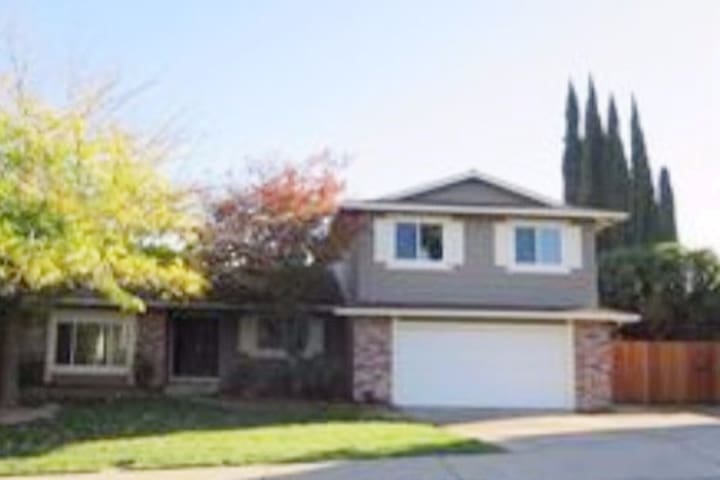 Queen Bed, in Room Fridge. Close to shopping, public transportation, BART. Carpools 45 minute to SF. Laundry and Kitchen privileges. WIFI, Cable , Flat screen TV, Computer Desk, Bar B Que Area, Continental Breakfast, Coffee or Tea, Bottled Water daily
Adult living, close to parks and recreation, gym and area hospitals
Quite and safe neighborhood, very few children usually they are visiting grandparents , summer and holidays
Pretty good hosting, if did not want to be bothered in room you weren't. Could have as much interaction as wanted and this was a beautiful house. Cons: Breakfast as stated in house description wasn't provided other than tea, I was in an upstairs room and could only use the downstairs bathroom to shower, and at times the downstairs bathroom was broken
Javon
2016-10-20T00:00:00Z
The household was just as pictured although, it was decorated I was allowed to personalize my room. I was treated like a family member not a boarder. I would recommend the home to anyone. A very diverse enviroment.
kimberly
2015-09-13T00:00:00Z
Carolyn was a wonderful host. Her home was beautiful and immaculate. She and her family gave me tons of invaluable advice. I would definitely recommend staying here. The quality versus the price I would argue this is one of, if not, the best place to stay for anyone traveling to or thru the Antioch area.
Jawara
2015-09-23T00:00:00Z
Room Type
Habitación privada
---
Property Type
House
---
Accommodates
2
---
Bedrooms
Antioch, CA, United States
My house is located on a beautiful quiet hill with nice view.
Room Type
Habitación privada
---
Property Type
House
---
Accommodates
4
---
Bedrooms
Antioch, CA, United States
My place has easy access to Hwy 4, upcoming BART station, Sutter Delta, John Muir and Kaiser Hospitals. You'll love my place because the master bedroom features a french door to the outside with no rear neighbors, a private bathroom with shower, great ambiance, nice neighborhood and outdoors space. My place is good for couples, solo adventurers, and business travelers.
Room Type
Private room
---
Property Type
House
---
Accommodates
2
---
Bedrooms
Antioch, CA, United States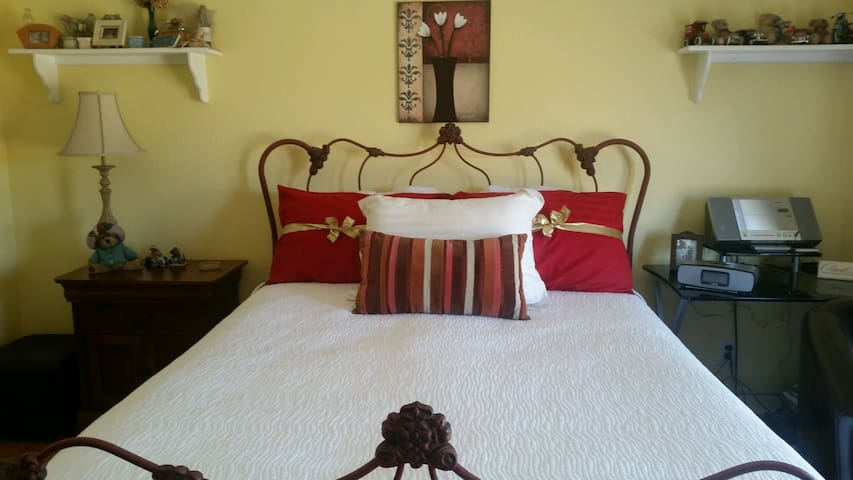 Cute 3 bedroom/2 bath home with one queen bed in master--neat, clean, close to BART--centrally located to many sights and places of interest in the Bay Area--including San Francisco, Muir Woods, and Napa. Comes with a sweet, friendly house cat named Kira--a home away from home!
Room Type
Entire home/apt
---
Property Type
House
---
Accommodates
2
---
Bedrooms
Antioch, CA, United States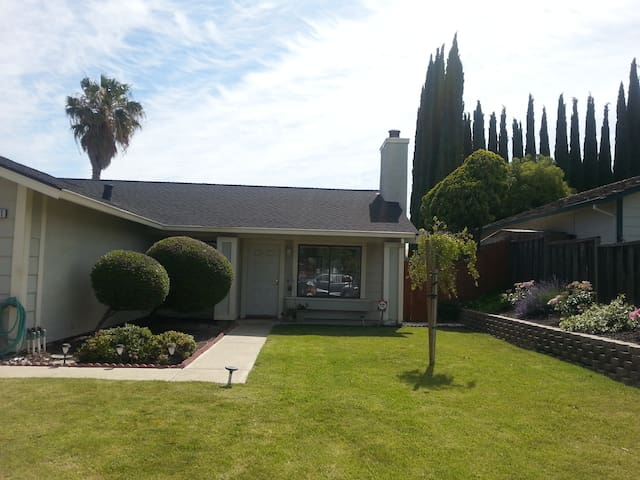 A 10x14ft private bedroom, private bathroom and additional closet space. Perfect fit for a solo adventurer!
Room Type
Private room
---
Property Type
House
---
Accommodates
1
---
Bedrooms
Antioch, CA, United States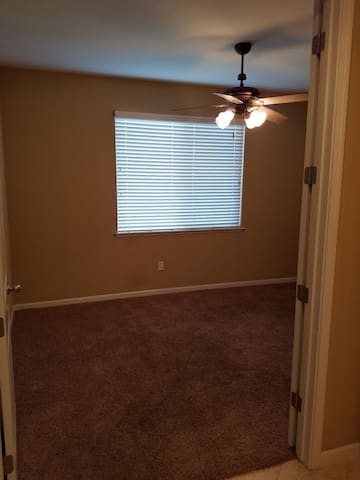 house sits next to open space on a quiet court, nice backyard with pond, chickens. Minutes from black diamond park with miles of hiking trails, grocery stores, movie theater, olive garden, back forty, etc. freeway. An hour from San Francisco.
I have two small cute dogs that are off limits to your room. I would most likely not be home and at my other home in Placerville with my dogs.
All owner occupy by professionals people and business owners, home at the end on a very quiet court almost no traffic, backing up to open space of black diamond. Parking in court or in my driveway.
Nice clean house, at end of quiet street. Room was comfy and clean, A/C worked great and bathroom was ajacent to room, stocked with products and lots of towels. Bella was gone the entire time, so i had the house to myself, parking in driveway, and tv in living room.
Mary Louise
2016-06-06T00:00:00Z
Bella's place was a new modern house. Its was on the outside edges of town. So it had a really pretty back yard. Had no traffic noise which was great, it was a quite residential location.
Abe
2016-11-18T00:00:00Z
Room Type
Private room
---
Property Type
House
---
Accommodates
2
---
Bedrooms
Antioch, CA, United States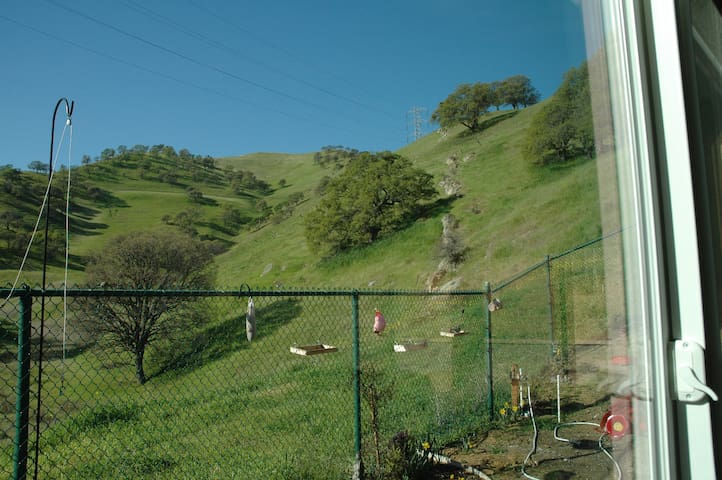 It's a 30 min drive to SF, 5 mins from the local BART. Has it's own hot tub and fitness center in the complex. Not a huge space but can accommodate up to 6 people. Close to tons of restaurants.
The host canceled this reservation the day before arrival. This is an automated posting.
Michael
2016-05-19T00:00:00Z
Cool little apartment I enjoyed my stay and Jacob was a great host
Mikey
2016-04-03T00:00:00Z
Great airBnB'er. Easy to arrange check in, flexible. Apartment was great, very easy to find and easy to get to. Nice and not too far to drive to the bay area. Apartment was comfortable and fit us all in. A nice little secure complex, with parking! a huge bonus.
Nick
2016-05-04T00:00:00Z
Room Type
Entire home/apt
---
Property Type
Apartment
---
Accommodates
6
---
Bedrooms
Antioch, CA, United States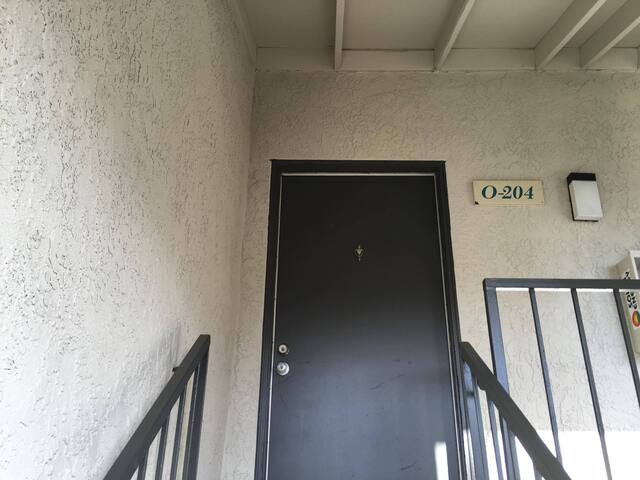 Enjoy your own wing in our modern home with a private full bath, extremely comfortable queen size bed, and full use of living areas and kitchen. Easy access to San Francisco, Napa/Sonoma & Livermore wine countries, Yosemite and Lake Tahoe! And the perfect location to take advantage of the world renowned cherry and other fruit picking seasons in the Brentwood area.
The large bedroom in a separate wing of the house provides you with an extremely comfortable queen bed. There's closet and drawer space for your belongings. Plush robes are available for use in your private full bath that is stocked with spa-like products.
Trader Joe's Grocery, restaurants, and shopping within walking distance. Mountain hiking/biking within 15 minute drive. Neighborhood walking paths and open space directly behind property. Fruit picking in season.
Thoroughly enjoyed staying at Didi & Gregory's home. Having a private wing with bathroom was very helpful as I was up early and home late from my work I had in Antioch. How wonderful staying with a holistic nutritionist who even uses the most organic/biodegradable laundry detergent...important when you are spending 8 hours/night sleeping. Their home is beautiful and they are generous and kind when it came to making me feel comfortable and welcome..they even created space for me in the fridge, made organic coffee every morning and shared some delicious vegan meals!! Would definitely come back (URL HIDDEN) peaceful, clean and comfortable. Thank you, both for your wonderful hospitality!!
jen
2015-06-29T00:00:00Z
Before I even arrived, my host Greg sent helpful emails about the house, where to shop, and the neighborhood. Upon arrival I was met by a friendly neighbor and was served home-made cookies. The house smelled of tropical & jasmine scents and was very soothing; clean and comfortable bed. Even though my stay was short, I would totally recommend and stay here again.
SHARLYN
2016-07-23T00:00:00Z
Greg and Didi are incredible hosts! Their house is very beautiful and located in a nice quiet neighbourhood. The room we were in was exactly like described, big, neat, they even put a few bottle of waters and a candle in there. Our bathroom was great too. It had all the amenities we needed, as long as many little touches like body and foot scrub. Our original plans in Antioch got cancelled, and Greg suggested us what we can do there and places to go. We loved the wine bar he told us about. They also provided us with their phone numbers in case of emergencies, which was super nice of them! We had a coffee machine set up for us in the morning, which was very thoughtful :) We also had a nice chat with Greg and Didi the morning we were leaving, and we had a pleasure talking to them. They are very nice, friendly, educated, and interesting people. Overall, we had a blast last weekend, thanks to our amazing hosts! Thank you very much! Next time we decide to come peach/cherry picking, we hope to stay with you again! Kate and Valentin.
Ekaterina
2016-06-27T00:00:00Z
My (and my husband's) stay here was wonderful! The home was easy to find and in a nice area of town. The separate "wing" of the house provides privacy even with the hosts present. Greg and Didi welcomed us with snacks and wine, and were incredibly friendly. They had toiletries and towels for us, and provided coffee in the morning. It's a beautiful, comfortable, clean home. We highly recommend this airbnb spot and will use it again the next time we need to stay in the area!
Catherine
2015-06-21T00:00:00Z
My son and I had a lovely visit to Antioch, CA thanks to Greg's hospitality. The house is impeccably kept and beautifully decorated. Greg met us when we arrived and I was able to have a glass of wine while my son immediately began relaxing on the couch, loving the run of the TV. Our room was fantastic, with a comfortable bed, high-quality sheets, and a scented candle. The bathroom was spacious and my son took a leisurely bath while I read a book. Coffee was on in the morning and I had a chance to thank Greg again for his warmth and good conversation. I wouldn't hesitate to stay with Greg again on my next trip up to the Bay Area. If you are driving through Northern California and need a resting stop, Greg and Didi's would be a great place to recharge your batteries and make the plans for the next leg of your journey. Thanks again, Greg!
Jennifer
2016-02-07T00:00:00Z
From beginning to end, Greg and Didi provided outstanding hospitality during our stay in their home. We were treated like honored guests throughout our visit. In addition to the immaculate accommodations, Greg and Didi also provided a "cheat sheet" with all of the additional information that we might need during our stay, such as wifi code, TV, games, local restaurants, grocery stores, how to start the coffee in the morning, etc. Their attention to every little detail gave us an Airbnb experience par excellence! The proximity of their home to a walking trail and local restaurants/shops was also an added bonus to the quality of our stay. Not only were Greg and Didi awesome hosts, we also felt like we made new friends!
Shanna
2015-10-04T00:00:00Z
What a beautiful home! Even though I just dashed in and out (I went to a wedding nearby), I honestly wish I'd had more time to hang out there! Greg was so welcoming and communicative, and they left me a little stack of snacks and water which saved my life after 6 hours of driving. If I have another event in the area I would love to come back and stay!
Sarah
2016-10-02T00:00:00Z
Room Type
Private room
---
Property Type
House
---
Accommodates
2
---
Bedrooms
Antioch, CA, United States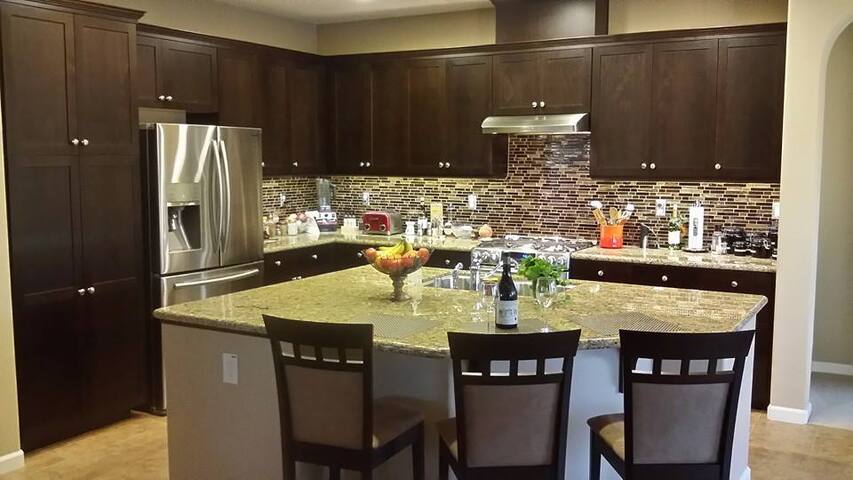 Two rooms in Antioch with an easy drive to a number of sites including San Francisco, Napa/Sonoma, and beautiful northern California beaches. For Mt. bikers, the trails in Contra Loma and Black Diamond mines are only minutes away by bicycle.
This was only my second time on abnb, but Craig will be definitely one of the best hosts. A colleaugue and me stayed with hin for a month and could not find a better place. He is very convenient and is always in for a any kind of conversation. We will keep in touch. Oh yeah his house is fabulous and the dogs are really cool. So don't worry.
Maximilian
2014-09-30T00:00:00Z
Room Type
Private room
---
Property Type
House
---
Accommodates
2
---
Bedrooms
Antioch, CA, United States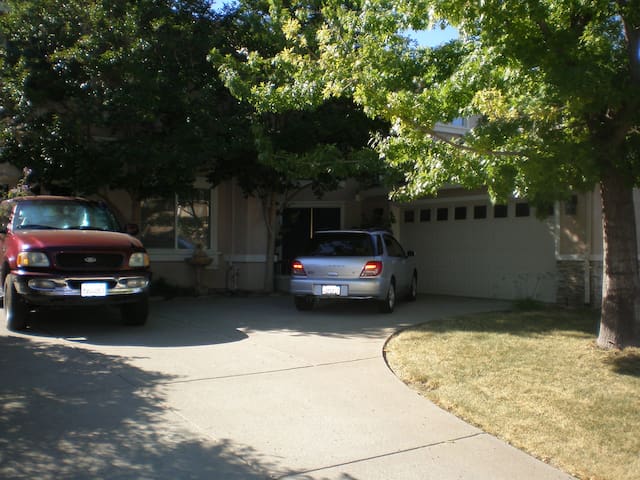 Single bedroom with a full bathroom & shower. Room includes Xbox one & PS4 & Netflix Streaming .
Room Type
Shared room
---
Property Type
House
---
Accommodates
1
---
Bedrooms
Antioch, CA, United States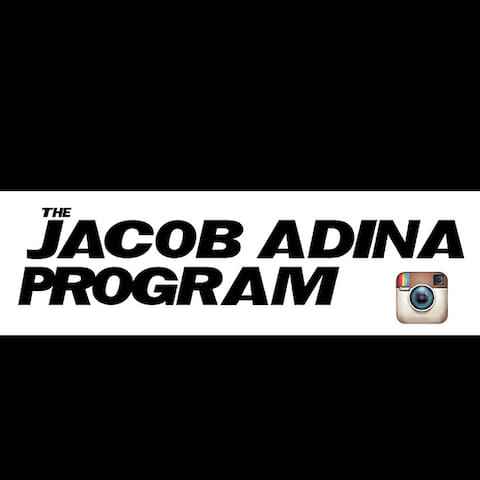 Enter dates to see full pricing. Additional fees apply. Taxes may be added.