Nice, spacious studio apartment in school redesigned as house. Very large garden shared with a few renters of other spaces in the building. Private bathroom and kitchen. Beautiful rural area with lakes, beach....45 minutes by car to Amsterdam and 1 hour and 15 minutes by train.
Great outdoors and indoors activities in the region. Museums: Zuiderzee Museum, Enkhuizen ; de Oude Bakkerij- Museum, Medemblik; het Stoommachine museum, Onderdijk, Steamtram, steamship, windmill 'de hoop' Wervershoof, Pools, squash, tennis, hiking, sailing (diverse yacht harbours), kart racing, good restaurants, tasty 3 courses vegetarian dinner at the neighbours house ( €17,50); tea-garden, historical museum in Hoorn, Amsterdam (50 minutes by car, 1h 15 minute travel by public transport), Beaches ( big and small), cheese (Alkmaar), ... Canoeing .. we know the best places.. just ask us.
Jan's apartment was just perfect! Very clean, comfortable and spacious. There was plenty of food and choice for breakfast in the fridge. Jan was not there but we were perfectly catered to by co-host and neighbour Vanessa. Will come back in the summer. Looking forward to hanging out in the garden and canoeing.
Marije
2017-02-13T00:00:00Z
Room Type
Entire home/apt
---
Property Type
Apartment
---
Accommodates
2
---
Bedrooms
Wervershoof, Noord-Holland, Netherlands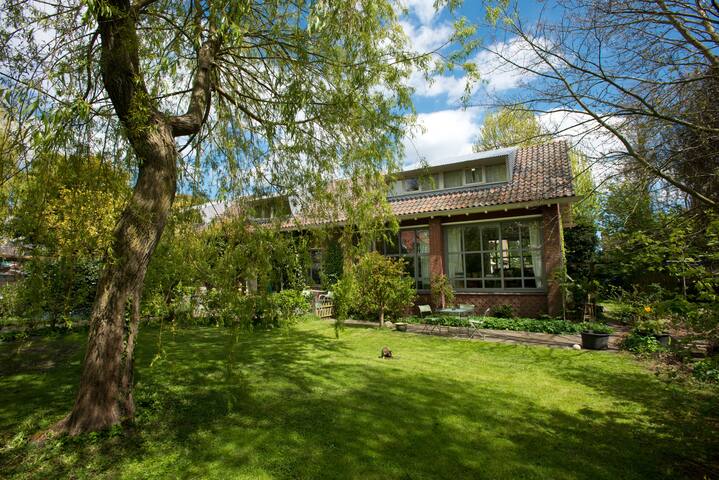 This modern design apartment is located in the historical city centre. It is furnished comfortably, supplied with all modern conveniences and just a three minutes walk to the train station. This means you can be in Amsterdam in just 30 minutes!
The design apartment covers 29 square meters: living room and kitchen (12 square meters), bedroom (10 square meters), bath room (3,5 square meters), other areas (3,5 square meters).
The designer apartment is located in the historic heart of the city. Here you will find a wide range of museums, restaurants, cafés and shops. Located next to the IJsselmeer, Hoorn is very popular with water sports enthusiasts and boat owners.
Jeroen was a very welcoming host with lots of communication. The apartment itself is lovely with all the mod cons you need. Great location in the centre of Hoorn, easy access to all the shops and the station. Really enjoyed my stay, would highly recommend.
Tim
2016-09-03T00:00:00Z
Great
tim
2017-03-10T00:00:00Z
Great host, on time and very obliging. A great apartment for a single person or couple within easy reach of the main area of Hoorn.
Barry
2017-03-16T00:00:00Z
The host canceled this reservation 13 days before arrival. This is an automated posting.
Moaaz
2016-07-20T00:00:00Z
Jeroen was great, he was very flexible and welcoming. The place is great, we would for sure stay there again! Such a nice host!
judith
2016-08-22T00:00:00Z
The location is very nice and authentic, the town places at the bay. It's nice for the walking. A big supermarket is 5min destination, a lot of different restaurants also several min destination. Apartment locates just at the train station. 35 min by train to the Amsterdam central station. The train goes every 30 min 24h a day as I understood. The transport is rather expensive in Holland, but there are different transport programs of tariffs, which may make it cheaper. I would advise to check it previously. The host was very friendly to help me with the organizing my transport card! It was very kind of you, Jeroen! Thank you once more! Apartment looks the same as at the photo - clean and cozy. The apartment is same nice for the short and long term accommodation. The furniture, bed, bathroom and kitchen equipment looked pretty new. The host provided me with all detergents, some basic staff as spices, coffee and olive oil. Jeroen was ready to provide me with some extra staff for the comfortable accommodation. He was touchable pretty always.
Svetlana
2017-02-04T00:00:00Z
Top apartment, great location, clean and friendly host!
Marjon
2016-12-17T00:00:00Z
The apartment is exactly like displayed and Jeroen is very friendly. It was quite hot weather during our stay, but the apartment was surprisingly cool, which was a delight for me and my fiancée. The location is perfect and Hoorn is a lovely city.
Ron
2016-08-29T00:00:00Z
Room Type
Entire home/apt
---
Property Type
Apartment
---
Accommodates
2
---
Bedrooms
Hoorn, Noord-Holland, Netherlands
33 minutes from Amsterdam, the train station is under our building.
Everything was great, even met me late in the night to come in.
Shane
2016-10-22T00:00:00Z
Comfortable room right next to the hoorn kersenboogerd train station, roughly 35-40 minutes from amsterdam. everything was as described and the hosts were very welcoming.
Weston
2016-10-16T00:00:00Z
Great host, very welcoming and friendly, super flexible to my check-in for it was quite late.
Lennox
2016-11-13T00:00:00Z
This place is very quiet and relaxing, it's on the third floor of a small shopping mall with a nice grocery store right below you. Train station is two minutes away. It's only about 35 minutes to Amsterdam central. The walk to the south to the city of Hoorn is very nice and the town is fun to explore. The water is about 10 minutes away. He also had a bike, so you could explore a lot further.
Gordy
2017-03-15T00:00:00Z
Nice , small room. Close to the Trainstation - Easy to go to Amsterdam.
André
2017-02-19T00:00:00Z
Fuimos seis noches a casa de Fayez y Feras. Solo tuvimos el placer de conocer a Feras, nos enseño Hoorn y nos parecio espectacular, es una ciudad muy recomendable dotada de diversos sitios confortables y tranquilos. Ademas, él, un cocinero extepcional, nos enseño a hacer el mejor arroz.Totalmemte recomendable si desean visitar holanda de un modo relajante.
Txustas
2016-08-01T00:00:00Z
Alles super, gemütliches Zimmer, Feras war sehr nett und hilfsbereit. Gerne wieder.
Julia
2016-08-21T00:00:00Z
Room Type
Private room
---
Property Type
Apartment
---
Accommodates
1
---
Bedrooms
Hoorn, NH, Netherlands
A separate apartment, private bathroom, two persons bedroom, kitchen on the top floor of the guesthouse. The apartment is in a historical quite village and has a beautiful view over the meadows. You can sit outside in the loggia to enjoy this view.
80m2 living room inc. a private kitchen (no breakfast included), a two persons bedroom, a private bathroom, a loggia to sit outside, parking space is front of the guesthouse.
It is a very quite area, perfect for hiking and biking. Yet very close to beautiful golden age cities like Hoorn and Alkmaar. Also Amsterdam or the beach are just 30 minutes away by car.
Corinne is a lovely and really great host. Even though I arrived quite late at night, Corinne picked me up from Hoorn station (railway station with direct connection to Amsterdam - Airport Schiphol) and took her time to introduce me to the awesome apartment, showed me good cycling routes and groceries shopping possibilities. Actually, food shopping was not necessary because the fridge was filled with really tasty stuff to welcome me. Corinne lives next door and is always reachable, easy going, helpful and really nice to chat with but she does also respect your privacy. Just the perfect host/ landlady! The apartment is located in a cosy, small village with beautiful, historical houses. The apartment is separated from the main building and is located next to a small canal. On the ground-floor there is a garage to put bikes, a washing machine and a sauna that I was allowed to use too. On the first floor the actual apartment with a huge living room and small integrated, totally functional kitchen is located as well as the bath room and bed room. Furthermore, there is a balcony with a beautiful view on the small canal and the idyllic landscape. The entire apartment and the surroundings are very clean and tidy. As a special gimmick the bathroom is equipped with a jetted shower, meaning the shower has beside the normal shower head additional small nozzles. On the ground-floor Corinne's very loving, sweet-tempered dog lives. The dog is very docile, good friend with a cat and used to children and strangers. The dog accompanied me for runs through the neighborhood and guided me along nice tracks. Summarizing my impressions and I can warmly recommend the apartment and the host, too. High value for relatively cheap money in a beautiful surrounding.
Philipp
2015-03-03T00:00:00Z
The place was perfect to relax, cozy and clean. Corinne went above and beyond to make sure we had a great stay. Would definitely recommend!
Willie
2015-07-02T00:00:00Z
The house is as described, and lovely! In the middle of fields and if lucky you can enjoy a full field of colorful tulips from your balcony view. Plenty of space inside and everything you need is there. The host, Corinne, is so friendly and welcoming she really made me feel home. We also enjoyed few drinks in front of a stunning sunset, what else? Location is great, just in the middle of an historic and beautiful small village. You'll defo need a car though (parking available in front of the place), pretty hard otherwise.
Simone
2016-05-14T00:00:00Z
Corinne is such a nice person, the communication with her was perfect. We had a really good time at her apartment! Twisk is a historic place and gave us the feeling of an utopia. For everyone who wants to visit Amsterdam, Hoorn, Alkmaar or who wants to relax, stay at this apartment!
Caroline
2015-10-29T00:00:00Z
We had a great time! The Appartement is a Dream and Corinne was really nice to us.
Andreas
2015-06-07T00:00:00Z
We had a lovely time in Twisk. Everything was better than described. Corinne is as welcoming as his apartment. They both share their own serenity, as you'll feel at home. Twisk and the northern Holland are great places to visit, and Dutch always trying their best to keep them sweet. Enjoy !
Xavier
2015-09-23T00:00:00Z
We had a very confortable stay in this apartment which is quite functional an well equiped in general (especially the kitchen). The place is quiet and the village of Twisk is charming and very close to other more important places like Hoorn or Medemblik. Special thanks to Corinne and her very warm welcome ... we'll be back !
thierry
2016-05-02T00:00:00Z
Staying at Corinne's guesthouse was exactly what I was looking for in the country side of the Netherlands. She and her family were very warm and welcoming. I was even invited to join them on more than one occasion for family gatherings and events. The home is as described with plenty of space to move about. Highly recommended for a different kind of stay with a nice family away from the hustle and bustle of the big cities.
Walid
2015-08-03T00:00:00Z
Room Type
Entire home/apt
---
Property Type
Apartment
---
Accommodates
2
---
Bedrooms
Twisk, North Holland, Netherlands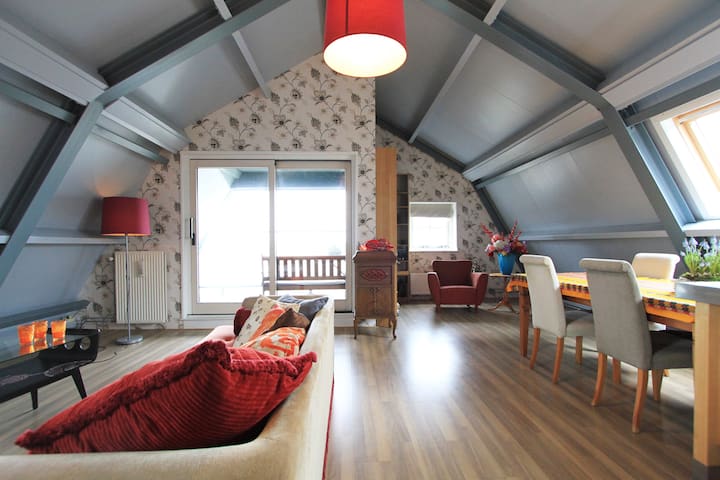 The warm and cozy apartment is located in the village of Zwaag and is ideal accommodation for a holiday in North Holland. The apartment is a stone's throw from Horn and near the historic town of Enkhuizen. You are also from Zwaag in +/- 35 minutes by car include Volendam with the famous dyke and Amsterdam, with its rich history and many museums. Also Alkmaar with the popular cheese market or a visit to Friesland are possible.
Colorful Bangert and Oosterpolder located on the northeast side of Hoorn, the old street of Blokker and Zwaag. For me, the Bangert and Oosterpolder rural living between cozy streets and plenty of nature. The varied facades in my district and the greenery and water features make Bangert and Oosterpolder a true West Frisian neighborhood that you really will appeal. Enjoy in my own neighborhood with the historic center of horn cycling distance. My house is really nice to be in. Through the double doors on the west you have the sun in lovely until the evening in the afternoon. It gives a royal feel to it nice to read a book or something to drink. The kitchen offers you the freedom to culinary to be active or just cook a standard meal. The oven that is integrated into the kitchen the day may well start with warm rolls. The fun is that most is dishwasher safe and save time for stabbing in nice things. And fun things to do from my home can be very good. By car, the environment is very good to visit but also by public transport is to be admired everything. The bus stop is 170 meters from my house, so that the journey can begin. (See setting information) If you are tired of all the impressions you can enjoy in the bedroom of your rest in a large double divan bed. You can even choose to admire the stars from the bed through the window directly above the bed. Located you prefer you can choose in the dark to close the screens. The nice thing about this property is that there is a supermarket just 500 meters away where you can buy all your groceries. A supermarket with an even greater range is only 1.5 kilometers away.
The apartment is located in the district Bangert Oosterpolder near Horn. This district is known for its many colorful facades, lively streets, overlooking the meadows and the city by bike. The street is ample parking at the door.
Room Type
Entire home/apt
---
Property Type
Apartment
---
Accommodates
2
---
Bedrooms
Zwaag, Noord-Holland, Netherlands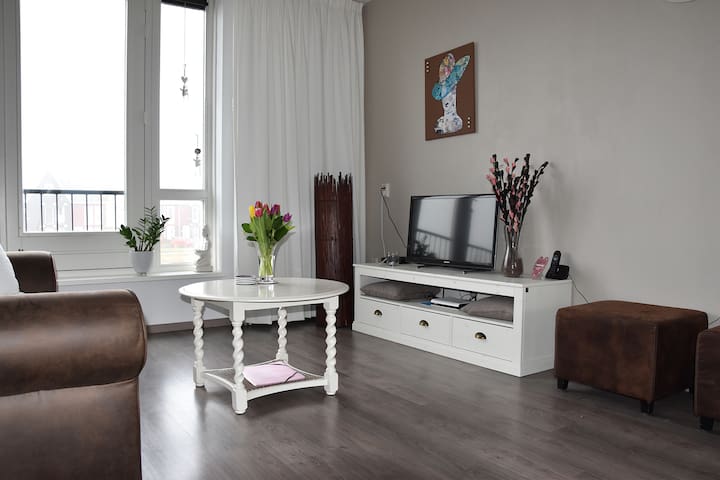 Spacious apartment in the historic town of Hoorn, on a walking distance from all main attractions, the shopping streets and the train station.
Spacious apartment in the historic town of Hoorn the Roode Steen (the most prominent square in Hoorn), next to the West Fries Museum. It's a charming apartment with original features and a simple interior. The apartment has a large living room with natural light, an open kitchen with all amenities, three bedrooms and one bathroom. There is wifi available. This apartment is part of the non-profit organization Hotel Maria Kapel (an artist-in-residency space located in a 16th century chapel at the Korte Achterstraat 2A) and is used as a guest house for (international) artists. All revenues will support our exhibitions.
The apartment is located in the center of Hoorn. Many attractions are within walking distance, such as the neighboring West Fries Museum, the harbour and the IJsselmeer. We gladly inform you about more alternative excursions and sightseeing. The station is a 12-minute walk away and a supermarket and shops are 2 minutes away.
The apartment was perfect for what we needed - a comfortable bed for the night and a shower in the morning. This certainly isn't a luxurious apartment, but that's not what we wanted. Its a spacious, clean, quiet and comfortable spot in what is probably the best location in Hoorn. It's right in the centre of town close to plenty of restaurants, cafes and bars. Steve and Agnes's communication was fantastic and they answered all of my questions right away. They had a friend meet us at the apartment at a time of our choosing and they were really flexible when we were running late. If i was in Hoorn again I'd have no hesitation staying here again.
John
2015-09-09T00:00:00Z
Apartment was basic but clean. Its on a great location. Host was verry helpful
Anita
2015-12-27T00:00:00Z
I enjoyed my stay in this nice, spacious apartment on a very good location. The apartment is usually used by artists, who sometimes take their work home. It's therefore certainly not spotless, but it's a great place to stay for people without mysophobia.
Ron
2017-02-13T00:00:00Z
Good location in a good neighbourhood. If I was staying in Hoorn again then I would see if Steve's place was available!
Adam
2016-10-05T00:00:00Z
Milan is a very nice host, she gave us a lot of information about Amsterdam where we planned to go. Hoorn is a very cute and typical Dutch city where it's nice to walk around. The flat presents a nice view of the square. Milan has flexible for the time of arriving and leaving. But we were a bit disappointed by the apartment. It's really big, not so furnished BUT it was not clean. Some empty bottles were still in the apartment, some old food in the fridge and some trash were still there...
Heloïse
2016-01-02T00:00:00Z
The host canceled this reservation 14 days before arrival. This is an automated posting.
Anais
2016-04-21T00:00:00Z
I had a wonderful stay at this apartment in Hoorn. Steve is great host and was a pleasure to communicate with. Everything was as the last reviewer mentioned. The apartment has a lot of character with wonderful views of the square, restaurants and bars below. At night the area comes alive. There are three bedrooms over the two levels, plenty of space for a family. I look forward to staying there again next year.
Clifford
2015-09-27T00:00:00Z
The arrival was great, Steve was very nice and gave us some good tips where to eat. The apartment has a lot of free space and cozy beds. We would like to return here anytime!
Susanne
2016-07-30T00:00:00Z
Room Type
Entire home/apt
---
Property Type
Apartment
---
Accommodates
4
---
Bedrooms
Hoorn, Noord-Holland, Netherlands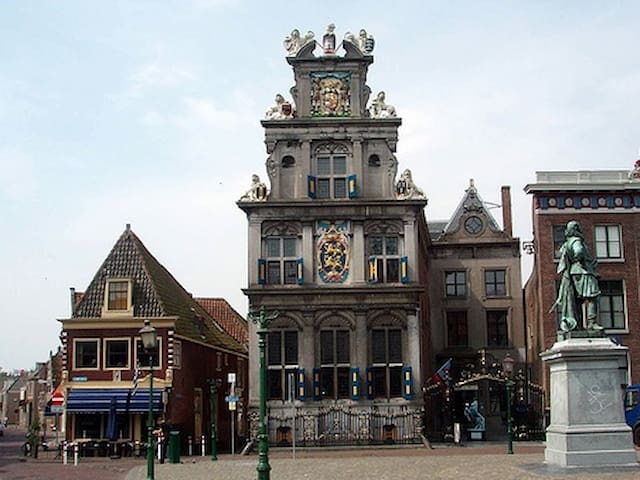 The location is close to restaurants, public transportation. You'll love our place because of the peace, the comfortable bed, the atmosphere, the garden. Our space is suitable for couples, solo adventurers and business travelers.
Ben Pants have two guests staying in a spacious garden with fruit trees. Both guest rooms have a sleeping and sitting area, small kitchen to prepare a small meal. The guest rooms have a private bathroom with toiletries.
Hoorn, Medemblik, Enkhuizen. Twisk, Opperdoes and other picturesque villages. Steam Horn / Medemblik. Bike trails and hiking. Alkmaar. IJsselmeer and the North Sea coast.
Ein wundervoller Fleck Erde! Es ist wunderschön und romantisch hier und die Gastgeber sind sehr sehr freundlich.
Anna
2017-01-01T00:00:00Z
Room Type
Entire home/apt
---
Property Type
Apartment
---
Accommodates
2
---
Bedrooms
Benningbroek, Noord-Holland, Netherlands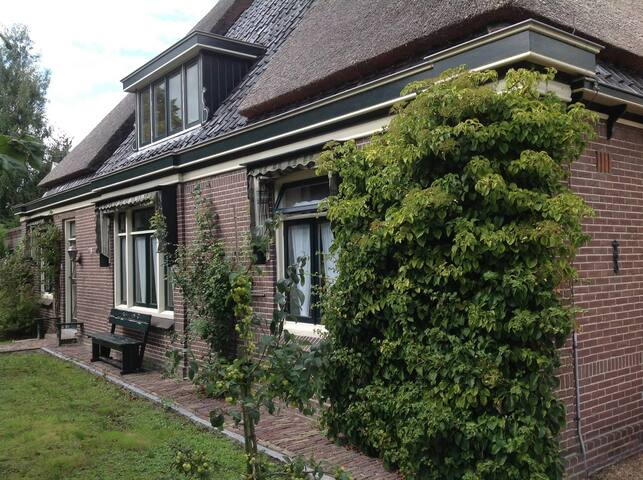 The apartment (40 m2) is located near the center of Enkhuizen with ports, outdoor museum, playground, beach, Snouck van Loosen Park and a lot of history and culture. You 'll love our location because of the quiet and natural character, the spacious garden (900 m2) adjacent to lovely water's edge and the birds, the comfortable bed (box spring) and conviviality. Our studio is suitable for two couples, solo adventurers, business travelers and families ( up to 2 children).
Onze studio is gelegen achter in de tuin, dus veel privacy en rust. Geen verkeer, dus heerlijk om te ontspannen en even helemaal tot rust te komen.
Uniek aan onze studio is dat onze gasten kunnen kiezen tussen de reuring van hartje Enkhuizen (op zo'n 10 minuten lopen) en de rust in de tuin van de studio, waar hoofdzakelijk het zingen van de vogels te horen is. Samen met ons, Fred en Alodya kan ook een vaartochtje met onze polderschuit geboekt worden. We nemen allerlei lekkers mee en laten onze gasten de polder en/of Enkhuizen zien. Een aanrader!
Alodya is the perfect host! She is so friendly, open minded and kind. We felt so well at Alodya's place and enjoyed the time very much. The studio was so lovely, absolutely clean and so cozy! Alodya's breakfast could match any 5 star hotel. We highly recommend the visit in Alodya's studio and will likely come back.
Hannah
2017-03-30T00:00:00Z
Alodya is the best example of Netherlands welcome culture: helpful, guest friendly, and a very fine person. The studio is lovely and elegant decorated, and very confortable. The down town and the harbor are easy to reach (10 min by foot) .
Salomon
2016-08-29T00:00:00Z
The host canceled this reservation 45 days before arrival. This is an automated posting.
Méline
2017-03-20T00:00:00Z
Welkomstmail was leuk en attent.
Arthur
2017-01-07T00:00:00Z
We hadden een heerlijk verblijf bij Fred en Alodya. Ze zijn de perfecte gastheer en -vrouw. Het appartement was gezellig, netjes en perfect tot in de details (handdoeken, koffie, thee, kaarsjes,...). Ook het ontbijt was heerlijk. Dit is de ideale plaats om te ontspannen en even aan de drukte van het dagelijkse leven te ontsnappen. Een absolute aanrader!
Hanna
2017-01-01T00:00:00Z
Room Type
Entire home/apt
---
Property Type
Apartment
---
Accommodates
4
---
Bedrooms
Enkhuizen, Noord-Holland, Netherlands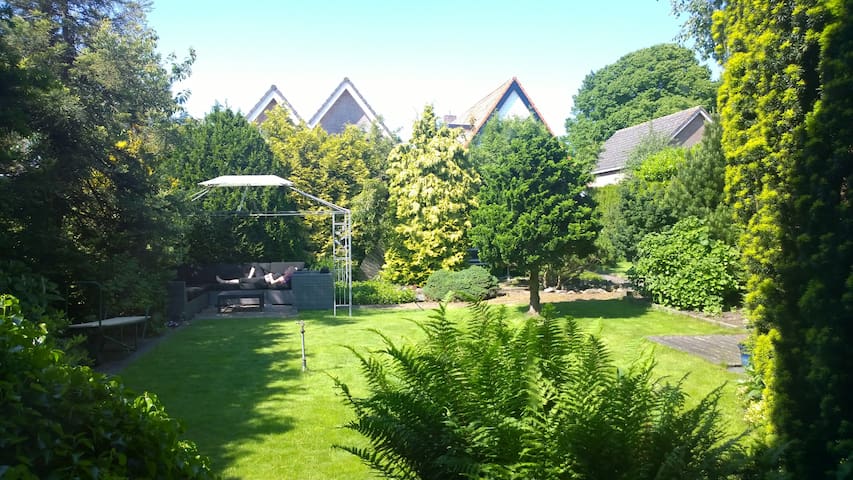 Apartment of over 36 square meters. With kitchen, bathroom and toilet. On the ground floor on water with terrace. 2x box spring of 2.20 meters. long. A short distance from the IJsselmeer, Medemblik and other cities. For shopping, biking, hiking, surfing, kiteboarding and sailing.
It is a lovely room with two comfortable single beds 90x220. Of course, a double bed will be made here. Kitchen and bathroom with toilet are very spacious, modern and fully equipped. There are two easy chairs for comfort and seating comfort. Also dining table with two bar stools. There is also a television with all the necessary channels. Of course wireless internet.
It is a very quiet neighborhood in a place that you would not expect.
Fantastic place to stay. Very cozy and clean. It was great to have a full kitchen. Great communication. Thanks for everything.
Mona
2016-05-19T00:00:00Z
Bastiaan and Christa were very friendly! The appartement was nice and tidy and the garden was great. It is really quiet there so we had a relaxed time.
Carolin
2016-05-07T00:00:00Z
We were only for one night in the apartment, but it was wonderful! Hosts were very nice, helpful. We couldn't find the apartment in the beginning, and then bastiaan picked us up, so kind. They helped us with everything we needed. The place is really new and clean. Also breakfast that was arranged was great. Definetely a recommendation!
Belén
2016-05-29T00:00:00Z
The host canceled this reservation 3 days before arrival. This is an automated posting.
max
2016-05-11T00:00:00Z
We stayed for one night during a 3 day trip in that region and we had a very pleasant stay. The flat is perfect for one person or couples, it is located very close to the main roads of that region. It is also located in front of a small lake making very nice to chill outside, it was just a pity that the sofa, chairs and table which were placed outside near the lake were not properly cleaned. Otherwise our stay was perfect, no noise at all during the night, breakfast in the morning and our host explained us everything we needed to get there and was always available to communicate. Nice choice to stay in that area.
Ana
2016-09-11T00:00:00Z
The host canceled this reservation 2 days before arrival. This is an automated posting.
Veerle
2016-07-19T00:00:00Z
Prima plek om te verblijven! Goede bedden, gezellig en smaakvol ingericht, lekker ontbijt in de koelkast, kleine keuken met heel handig bv koffie, thee, zout, peper, etc, mooie badkamer met lekkere regendouche (plus föhn en shampoo) en een tuin aan het water met tafel om bv aan te ontbijten. Kortom aan alle details zijn gedacht.
Ingrid and Michel
2017-03-26T00:00:00Z
A fantastic Apartment! Everything was fine! Dankjewel voor de leuk dagen! Marco & Melane
Melane
2016-04-29T00:00:00Z
Room Type
Entire home/flat
---
Property Type
Apartment
---
Accommodates
2
---
Bedrooms
Zwaagdijk, Noord-Holland, Netherlands
The apartment is near the centre, IJsselmeer and sail centre. Museums and parks. Nearby is the picturesque village a.o. Twisk. Enjoy the light and modern living room and spacious bedroom with a comfortable bedspring, a well furnished kitchen, 2 toilets. A roomy balcony and a beautiful view on a typical Dutch landscape, polder called Wieringermeer. A nice flat for two persons.
Enjoy the light and modern living room and spacious bedroom with a comfortable bedspring, a well furnished kitchen, 2 toilets. A roomy balcony and a beautiful view on a typical Dutch landscape, polder called Wieringermeer.
The neighborhood The social centre of Medemblik is at walking distance and there are all kinds of shops and nice restaurants. Along the harbor there are nice terraces. Museums: castle Radboud, bakery museum, steam museum. The Regatta sailing centre Medemblik is at 1,5 km Several typical Dutch villages like Opperdoes and Twisk. There is also a possibility to make a historic triangle, by steam train, boat, and modern train between Medemblik, Hoorn and Enkhuizen. Amsterdam is at 45 minutes car drive. Alkmaar at 35 minutes. There is also a bus connection from Medemblik.
Charlotte has a very nice flat, we felt comfortable staying there. Sitting on the balcony, watching the ships and trains passing by was special. The Appartement was very cosy and clean. Medemblik is a good town to have a relaxing time, it has a nice harbour and a small, calm beach. I highly recommend this place.
Viech
2016-08-22T00:00:00Z
Charlotte zorgde voor een warm onthaal in haar appartement. Ze gaf ons een heldere rondleiding en deed ons erg welkom voelen! Het appartement heeft alles wat een koppel of een alleenstaande nodig heeft; een ruime en lichte zithoek, een moderne keuken, een comfortabel bed en een prachtig groot terras. Het appartement kijkt uit op een weids zicht, een sluisje en een sporadisch voorbijkomende stoomtrein. Medemblik zelf is een knus en gezellig havenstadje met meer dan genoeg leuke cafés en eetgelegenheden. Het komen en gaan van het waterverkeer maakt dat je er een bijna Zuiders gevoel krijgt. In de omgeving fietsen is zeker een aanrader, maar zelfs een dagje gewoon lekker genieten van Charlottes mooie appartement zal je helemaal tot rust doen komen!
Katrien
2016-07-31T00:00:00Z
Die Unterkunft befindet sich in einem sehr romantischen Ort direkt am Wasser. Von dem Balkon aus hat man eine herrliche Aussicht. Wir waren sofort begeistert. Die Wohnung ist sehr liebevoll eingerichtet und wir fühlten uns von Anfang an wohl. Wir können das Appartement mit gutem Gewissen weiterempfehlen!
Grietje
2016-11-20T00:00:00Z
Wir hatten einen angenehmen Aufenthalt in Charlotte's Apartment. Alles war sauber und ordentlich. Das Apartment ist sehr gemütlich und geschmackvoll eingerichtet. Es war sehr schön abends auf dem großen Balkon zu sitzen und die Aussicht zu genießen.
Wera
2016-09-03T00:00:00Z
Wat een fijn appartement! Het uitzicht is echt prachtig, alles wat je maar nodig hebt is aanwezig en het is erg mooi en sfeervol ingericht. Wij voelden ons meteen thuis! Het bed is heerlijk, de douche ook en ook in de zithoek is het heerlijk relaxen. We werden heel gastvrij ontvangen door Charlotte en mochten alles gebruiken. We hebben heerlijke dagen gehad en zouden deze plek echt aan iedereen aanraden! Charlotte, ontzettend bedankt en het allerbeste voor 2017 (en daarna)!
Marije
2016-12-30T00:00:00Z
Es war alles super. Eine schöne Wohnung mit tollem Blick. Perfekt für ein paar schöne Tage in Holland.
Christoph
2016-10-03T00:00:00Z
mooi appartement met prachtig uitzicht. We hadden mooi weer, dus terra s goed gebruikt. Smaakvol ingericht. Communicatie prima. 3 fijne dagen. warme ontvangst met duidelijke uitleg. We voelden ons thuis.
Peter
2016-09-11T00:00:00Z
Très bel appartement spacieux, lumineux, agréable avec une terrasse et une vue remarquable riche en animations. Charlotte nous a accueillis chaleureusement avec le souci de répondre à toutes nos demandes. Merci pour le petit cadeau de bienvenue !
Jean François
2016-08-12T00:00:00Z
Room Type
Entire home/apt
---
Property Type
Apartment
---
Accommodates
2
---
Bedrooms
Medemblik, Noord-Holland, Netherlands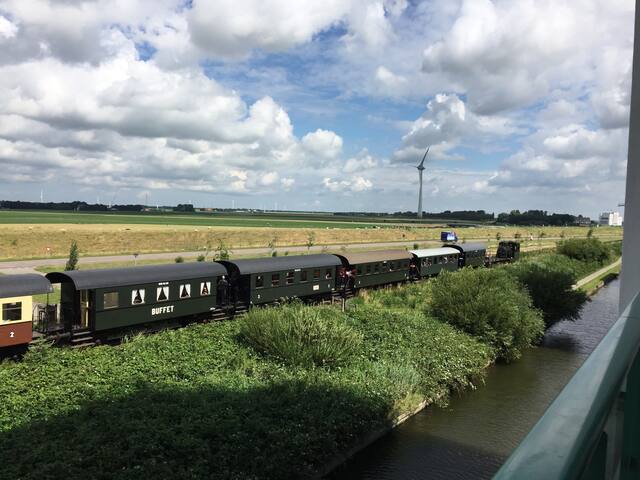 Appartement met vrij entree in de oude haven van het VOC stadje Hoorn. Loopafstand van het centrum, de trein en bus verbindingen, musea filmhuizen en alle bezienswaardigheden. Het uitgaanscentrum Roode steen en winkels op 3 minuten loopafstand. Per april 2017 is de verbouwing gereed. Tijdelijk gereduceerd tarief vanwege het luxe segment, stijl en klasse wat we eraan willen geven. Wij zijn op zoek naar positief, kritisch ingestelde lieve mensen die ons een richting op kunnen sturen.
Inrichting retro-industriële look .Oud jaren 50 bruynzeel keukentje met gasfornuis en oventje wat nog prima werkt. Auping hoog bed met dikke matrassen en topper voor een heerlijke nachtrust. Moderne kleine inloop badkamer met loft deur.
Gezellige terrasjes en eetgelegenheid in de buurt ,voor elke portemonnee: Lucas Rive, Marque, Steak, Hendrikje Stoffels, de Hoofdtoren, de Bourgondiër, Buriram, de Waag. Lopend naar Houten Hoofd met de scheepsjongens van Bontekoe (URL HIDDEN) (URL HIDDEN) (URL HIDDEN) activiteitenkalender (URL HIDDEN)
Room Type
Entire home/flat
---
Property Type
Apartment
---
Accommodates
2
---
Bedrooms
Hoorn, Noord-Holland, Netherlands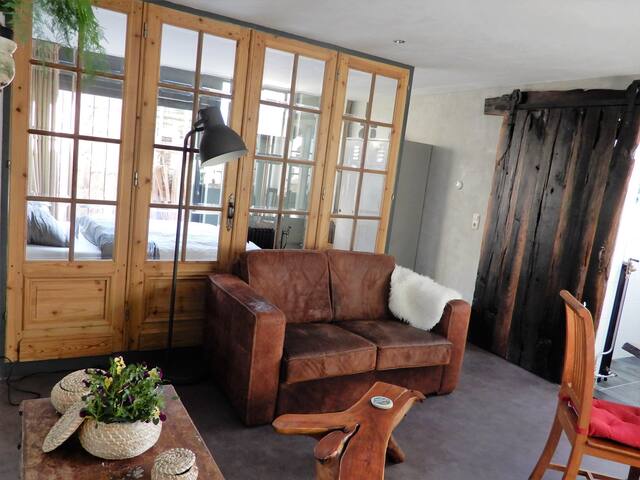 Gezellige woning in het hartje van de historische haven van Hoorn!
Vanessa was a wonderful host, concerned and easy. I liked her flat very much, stylish and spacy. The neighborhood of the old Harbour made it very special for me. Thank you Vanessa!
Brigitte
2016-08-27T00:00:00Z
The host canceled this reservation 12 days before arrival. This is an automated posting.
Mark Alan
2016-09-10T00:00:00Z
Vanessa was extremely helpful. The location is perfect. Excellent value for money. Thank you
David
2016-09-11T00:00:00Z
The communication and organization with Vanessa were very easy. It's a nice and clean location with all you need and from where you can reach all important points within 15 min walk. We had a great Time in Hoorn. Highly recommended !
Lars
2017-01-01T00:00:00Z
Great
Iwan
2016-10-23T00:00:00Z
We had an excellent stay at Vanessa's place and everything was perfect. We found the apartment from the train station easily and the house is in a lovely location. The house itself had everything we needed and even though we only stayed one night, we really enjoyed our stay there. The house is clean and warm with a comfortable bed and great sofa and tv. The kitchen has everything you need and the shower is also great. We would definitely recommend Vanessa's place to anyone wanting to visit Hoorn.
Julie
2017-02-18T00:00:00Z
Dans une petite ruelle typique, coincée entre le port et le canal, se trouve la charmante maisonnette de Vanessa. Proche de tout (transports, centre ville, etc.), c'est vraiment une chouette halte pour découvrir la ville. Le logement est moderne et bien équipé, l'endroit est calme.
Audrey
2016-08-26T00:00:00Z
Wir hatten eine schöne Zeit in Hoorn. Das kleine Haus liegt direkt am Hafen und ist vom Bahnhof aus in etwa 15 min (zu Fuß) erreichbar. Es war alles vorhanden, was man zum Wohlfühlen braucht. Gerne wieder.
Romy
2016-08-30T00:00:00Z
Room Type
Entire home/apt
---
Property Type
Apartment
---
Accommodates
2
---
Bedrooms
Hoorn, Noord-Holland, Netherlands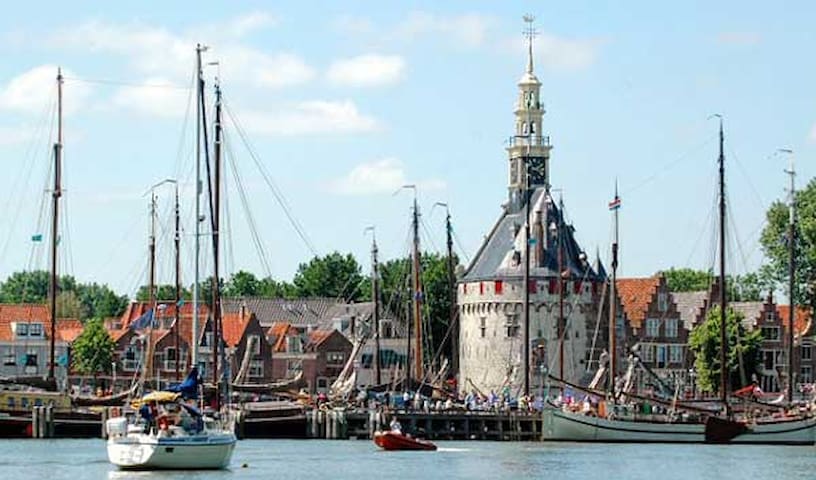 Dit tweepersoons appartement bevindt zich in het oude gedeelte van Opperdoes. Het is nieuw en modern ingericht. Je zult genieten van deze plek vanwege de gezelligheid, de rust & de locatie. De ruimte is geschikt voor stellen, solo-avonturiers en zakelijke reizigers. Informatiemap is aanwezig. Parkeren voor de deur is (in overleg) mogelijk. Op korte afstand is gratis parkeerruimte. De SPAR (tevens Post NL + OV opwaarderen) is vlakbij en er zijn verschillende bushaltes op 10 min. loopafstand.
• Het appartement heeft een eigen entree en bevindt zich op de begane grond. • WIFI is gratis en er staat een kleine smart tv (internet tv en Netflix). • De studio beschikt over 3 ruimtes: -In de hal vindt u een kast, een kapstok, een koelkast en een magnetron. -De badkamer is voorzien van een douchecabine, een toilet en een grote wastafel (met spiegel en een föhn). -In de leefruimte staat een tweepersoonsbed, een zitje met twee stoelen en een ruime eettafel met 2 stoelen. Deze tafel kan tevens gebruikt worden als bureau (incl. bureaustoel). Ook een kitchenette met een Senseo, waterkoker en een tosti apparaat ontbreekt niet. LET OP: geen kookplaat!
• Ons huis is een van de oudste woningen van het dorp en heeft de naam van de vorige bewoner gekregen: 'Cees van Moeder'. Het ligt aan een doodlopende steeg, bovenop een natuurlijke terp. De tuin (de voormalige 'Bulleweid') is omzoomd door veel groen en grenst aan het vroegere kerkhofje van de Hervormde kerk. De rust wordt er niet verstoord door langsrijdend autoverkeer. • Opperdoes is een agrarisch komdorp en bekend om zijn beroemde aardappel "De Opperdoezer Ronde". Het dorp is het bezichtigen waard en wordt ook wel 'klein Giethoorn' genoemd, vanwege de nog aanwezige sloten met bruggetjes. In het oude gedeelte vindt u prachtige stolpboerderijen die veelal stijlvol zijn gerestaureerd. De onderzijden van de boerderijen en oudere woningen zijn vaak wit of blauw geschilderd om de geesten het idee van daglicht te geven en ze zo op afstand te houden. Het dorp ligt in de historische driehoek 'Hoorn - Medemblik- Enkhuizen' en aan het spoor van de museumstoomtram. • Nabije omgeving - Twee kilometer naar het oosten ligt Medemblik. Hier vindt u leuke winkeltjes, restaurants, cafés, de stadsgrachten met karakteristieke huizen, de havens, musea en het IJsselmeer met recreatieoevers. Zomers worden er diverse evenementen georganiseerd, zoals de romantische markten, internationale zeilwedstrijden, harddraverij, kermis enz. - Aan de westkant van Opperdoes ligt Twisk met zijn beschermde dorpsgezicht en vele monumenten. Een wandeling of fietstocht door dit prachtige lintdorp met zijn bomen, herenhuizen en stolpboerderijen zal voor velen een onvergetelijke ervaring zijn. - Richting het noorden ligt de Wieringermeer (oude IJsselmeer polder), een aanrader vanwege zijn vele vergezichten en rustige polderwegen. - Ten zuiden van Opperdoes ligt Oostwoud, een landelijk West-Fries dorp. Hier vindt u een buitenzwembad, de gezellige houten speelgoedwinkel de Vliegenzwam,  Sauna de Bongerd en het Egboetswater, waar u kunt fietsen, wandelen of  recreëren. • Toeristische tips (check in het laagseizoen vooraf de openingsdagen en tijden) 1. Dagjes uit - Medemblik: kasteel Radboud, het Bakkerijmuseum, het tot museum ingerichte stoomgemaal en het natuur/recreatie gebied 'de Vooroever' aan het IJsselmeer. Op Bungalowpark Zuiderzee kunt u een boot huren om rond Medemblik en omgeving te varen. U kunt daarbij kiezen uit vier typen boten; een fluisterboot, een motorboot, een sloep en een kano. Bij het huren van een boot krijgt u een vaarkaart van de omgeving mee. - Hoorn: het West-Fries museum, het museum van de 20e eeuw, overdekt zwembad 'de Waterhoorn'. - Enkhuizen: het Zuiderzeemuseum (buiten en binnen museum), Sprookjeswonderland, flessenscheepjesmuseum en het Streekbos (recreatie). - Broek op Langedijk: Museum Broekerveiling (de oudste veiling van Nederland). Gevestigd in een Rijksmonument herbergt het de oudste doorvaargroenteveiling van de wereld. Het museum grenst aan het Rijk der Duizend Eilanden - Waarland: Vlindertuin Vlindorado. - Nieuwe Niedorp: Jan Cees Lont Sfeerboerderij - Tuitjenhorn: Van Blanckendaell dierenpark - Anna Paulowna: Landgoed Hoenderdaell - Met stoomtram + boottocht langs de Historische driehoek (Hoorn, Medemblik en Enkhuizen). - Alkmaar: Stedelijk museum en Kaasmuseum. Voor de liefhebbers/fans is er ook nog een biermuseum en een Beatles museum. - Amsterdam: het Rijksmuseum, Van Gogh Museum, het Anne Frank Huis, het Scheepvaartmuseum, het Tropenmuseum, Foam, en de Hermitage. - Zaandam: Zaanse Schans, Zaans museum en het Czaar Peterhuisje. - Haarlem: Teylers museum, Frans Hals museum, het Cruquius Museum en Haarlem Canal Tours. - Omgeving van Haarlem: Stadspark Haarlemmerhout, Kraantje lek in Overveen en het grootste speeltuinpark van Europa Linnaeushof in Heemstede. Ook zijn er talrijke oude buitenplaatsen te bewonderen (o.a. Elswout en landgoed Duin en Kruidberg). - Lisse: de Keukenhof, open van derde week maart tot en met derde week mei. 2. Wandeltips - Op loopafstand afstand kunt u het Bijenmuseum (met pannenkoekenstation), het station van de stoomtram, Twisk en Medemblik bezoeken. - In de informatiemap zit een wandelroute van een uur door Opperdoes (uitgezet door het historisch genootschap). - In het Robbenoordbos (Wieringermeer) zijn mooie boswandelingen te maken - Callantsoog is een prima startpunt voor een strandwandeling. Op korte loopafstand van de parkeerplekken vindt u strand en zee. Ook zijn er strandtenten, winkeltjes en restaurants. - Schoorl, daar kunt u wandelen in een uitgebreid duingebied. Vanaf het bezoekerscentrum is het naar het strand en de zee 5 km. wandelen. Er zijn verschillende bewegwijzerde wandelingen. Schoorl heeft een gezellig centrum met een klimduin, winkels en restaurants. - LAW: Opperdoes ligt aan de LAW 14 Groot Friesland Pad. Dit is een nieuwe LAW-wandelroute die nog in ontwikkeling is. -TIP: Kijk ook op de website van wandelnetwerk Noord-Holland. Zij hebben veel goed bewegwijzerde wandelingen uitgezet. Onder het kopje startpunt kunt u kiezen uit veel verschillende wandelingen bij ons in de omgeving. O.a. de volgende wandelingen: nr. 06 vanuit Onderdijk, nr. 01 Koopmanspolder en nr. 47 Aartswoud. Maar er zijn ook uitgezette wandelroutes in Hoorn, Schagen, Winkel enz. 3. Fietstips - Dagje Enkhuizen (prachtige fietstocht boven op de dijk, met uitzicht over het IJsselmeer). - Maak uw eigen fietsroute door West-Friesland: ontspannen fietsend door o.a. oude dorpjes, langs het IJsselmeer en naar het Egboetswater. - Fietstocht door de Wieringermeerpolder, o.a: langs het IJsselmeer, Waddenzee en Amstelmeer. Vergeet u op Wieringen (voormalige eiland) niet de schilderachtige dorpjes: Vatrop, Stroe, Oosterland en Westerland te bezoeken. - West-Friese Omringdijkroute (126km.). - Vanuit Opperdoes kan men ook naar Den Oever, de Afsluitdijk en Stavoren fietsen. In Stavoren kan de boot naar Enkhuizen genomen worden en dan is het nog 20 kilometer naar Opperdoes. Met de elektrische fietsen zijn deze langere afstanden mogelijk. -TIP: Op de fietsrouteplanner van de Fietsersbond kunt u thuis al uw eigen fietsroute samenstellen en uitprinten. De getallen worden aangegeven langs de weg, die u eenvoudig kunt volgen. In Opperdoes kunt u starten bij knooppunt 69. 4. Autotips Vanuit Opperdoes zijn veel mooie dorpen, steden en natuurgebieden te bezoeken: Medemblik, Enkhuizen, Alkmaar, Schagen, Kolhorn, Callantsoog (strand!), Wieringen, IJsselmeer, Waddenzee, Schoorl, Amsterdam, Zaandam (Zaanse Schans), Haarlem, Volendam, Texel (met de boot vanaf Den-Helder) enz. Kortom 'Cees van Moeder' is een prima uitvalsbasis!
Awsome place and Fiona is a wonderfull and caring host i can verry recomend this location its great!!
wiktor
2016-10-15T00:00:00Z
We had a great time staying at Fiona's apartment. It's very nice and clean. The house is situated in a quiet and cute place (we weren't so lucky with the church reconstruction though, but that's ok). Also the householders are really kind and always ready to help with any questions (about the nearby areas or apartment, for example). Thanks to Fiona and Peter so much for the warm welcome!
Elizaveta
2016-10-01T00:00:00Z
One of our favourite places we've stayed so far! Fiona and Peter were so welcoming and so kind, we felt right at home straight away. The apartment is spacious and clean and in the most amazing neighbourhood. We spent most of our time just walking through the streets because it is so beautiful. I would definitely come back here and recommend this apartment to everyone! Thank you :)
april
2016-08-30T00:00:00Z
Beautiful, clean spacious apartment with everything we could need or want. We regret not staying for longer. Netflix, high speed Wi-fi, Coffee machine, table games to enjoy, and even small things like crisps and wine - Fiona definitely deserves more visitors.
Michaela
2017-02-12T00:00:00Z
What a fantastic and pleasant stay i had at Fionas place. Its been wanderfull i highly recommend it
wiktor
2016-10-24T00:00:00Z
Een fijne plek bij vriendelijke mensen! Prima verblijf. Lekker bed, net appartement. Alsof we thuis waren. Wij hebben fijn verblijf gehad!
Kim
2017-02-19T00:00:00Z
Hartelijke ontvangst, goede uitleg.
Alexander
2016-10-30T00:00:00Z
Gute Kommunikation, Apartment wie neu,gut ausgestattet, alles funktioniert prima, super ruhig und mit Parkplatz vor der Tür. Traumhaft!
Freek
2016-10-27T00:00:00Z
Room Type
Entire home/apt
---
Property Type
Apartment
---
Accommodates
2
---
Bedrooms
Opperdoes, Noord-Holland, Netherlands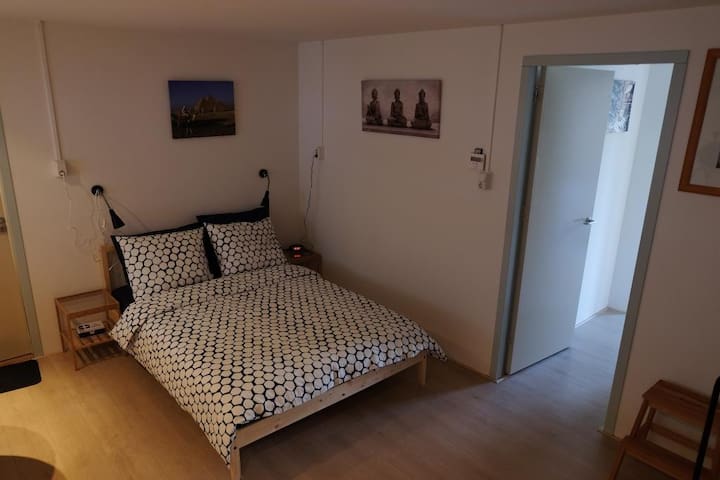 Have you always been curious about de dikessystem in the Netherlands? Now you have the opportunity to stay in a part off an authentic historical Dyke cottage right beside the Westfriese Omringdijk.
On the first floor are the two comfortable spacious bright rooms with double beds. In the sitting room is a television with two comfortable armchairs. There is also a dining table and chairs. The breakfast facilities contain a fridge, kettle, electric cooker and crockery. Possibly, there is room for 1 or 2 extra persons there is an open loft with double mattress, the small loftwindow gives view of the IJsselmeer. One of the rooms has a large roof terrace with sliding door on the West. There you can enjoy a beautiful panoramic view over the lands of West-Friesland and the setting sun. On the same floor is also the spacious bright bathroom.
The characteristic dike cottage is directly on the West-Frisian omringdijk in a rural setting between Medemblik and Oakley. It is connected to the IJsselmeer and nature areas such as the Vooroever and the Nesbos. You'll find plenty of activities to enjoy; walking, swimming, cycling, surfing, fishing, kite surfing, surfing, etc. The dike cottage has a private fishing pier present. There is also an open boat connection to the landscape, such as the Groote Vliet, the town of Medemblik and picturesque villages such as Opperdoes and Twisk. Are you interested in culture then there is within walking distance the steam engine museum. In Medemblik castle Radboud, the steam train to Hoorn and the bakery museum are worth a visit.
Trudi is a perfectly nice person, very carefully, to take care of their guests. We have experienced a great holiday and are excited about the location. The proximity to the attractive Amsterdam and the great scenery are other highlights of this location. On the last day, we celebrated a beautiful party in Onderdijk. Trudi, the team says thank you for the great stay ;o)
Pejman
2014-08-25T00:00:00Z
We came with three young children (6,4,1 yrs) for three days. Trudi waited for us until after midnight for our arrival. She is a noble host, and the home was wonderful. Near to walking and biking. Outside the window were grazing sheep, manybirds with their ducklings in a dike house setting. We would stay again if in the area.
Noam
2015-05-14T00:00:00Z
Trudys accomodation and Trudy herself were both wonderful. Everything in the house was just so comfortable and nice, that it was hard to find some motivation to go outside to enjoy the great nature around the Ijsselmer. One of my favorite things was the terrace where u could spend a lot of time just watching at sheeps and have nice talks. Also the city which is nearby, Medemblik, is a very enjoyable dutch city where u find nice cafés and restaurants and where u can stroll through small streets and along the beautiful waterside. So everything was just perfect (apart from the weather). Trudy, thank u very much for that!
Luzia
2016-08-03T00:00:00Z
We all felt very welcome, Trudi was very friendly and the apartement was cahrming, clean and inviting.
Bethwyn
2015-07-10T00:00:00Z
So lovely accommodation. Clean, well equipped and comfortable. Highly recommended!
Nicola
2015-05-25T00:00:00Z
We enjoyed the days, had a nice view from the appartement, Trudi was very kind, helped and we could use two bikes.
Regina
2015-09-05T00:00:00Z
Everything was great. Trudi is an excellent host. We enjoyed our stay in her lovely apartment.
Mirko
2016-05-09T00:00:00Z
We hebben met onze twee kinderen een heerlijk verblijf in het mooie dijkhuisje van Trudi gehad. 2 mooie kamers, schitterend uitzicht, lekker ontbijt en gastvrije ontvangst. In de buurt is genoeg te doen.
Koen
2014-10-25T00:00:00Z
Room Type
Entire home/apt
---
Property Type
Apartment
---
Accommodates
4
---
Bedrooms
Wervershoof, North Holland, Netherlands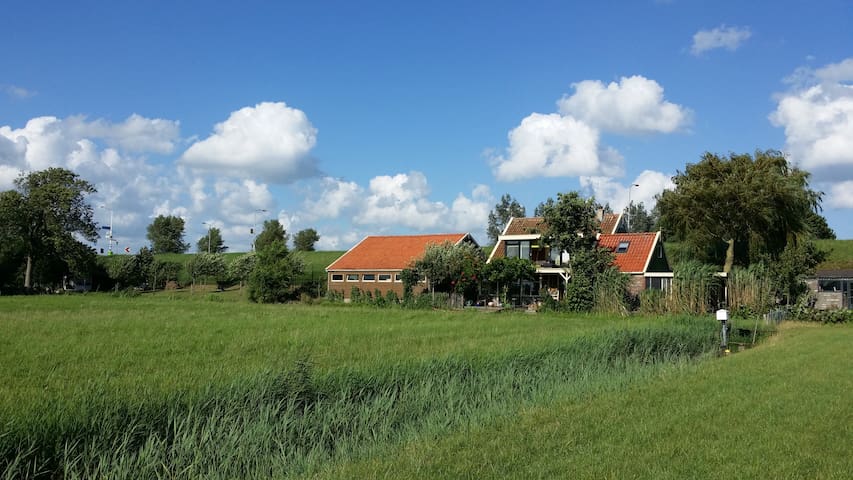 Eigen gedeelte van grote bungalow, 3 kamers voor 4 personen; 2 eenpersoonskamer en 1 tweepersoonskamer, eigen badkamer, speelhal met biljart, voetbalspel en roeiapparaat. 's Morgens wordt in de eetkamer een ontbijt geserveerd. Er is geen keukenfaciliteit. Op fiets- en loopafstand zijn diverse eetgelegenheden. Tussen de verlokkingen van het IJsselmeer en Amsterdam. Eigen buitenruimte. Vlakbij wandel-en fietsknooppunten.
Eigen ingang, 3 kamers met in totaal 4 auping bedden
Midwoud is een klein dorp in West-Friesland. Een omgeving waar men tot rust kan komen maar ook kan genieten van het prachtige IJsselmeer met de watersport en mooie zwemstrandjes. Terwijl half Holland in de file staat op weg naar het Noordzeestrand lig jij binnen 10 minuten op een mooi zwemstrandje bij het IJsselmeer
The best Airbnb stay we ever had. Mariah was extremely helpful. The place was well maintained. the breakfast was ample. The pool and foosball table were added fun. Loved it
keshav
2016-10-16T00:00:00Z
What a wonderful weekend! We spended a few days in the beautiful landscapes of Nord-Holland. Our host, Maria and his husband, were such nice people. Welcome was very warm and friendly and also fond of children. Wunderful flowers were waiting in the sleeping room and a dayly delicious and nicely decorated breakfast table was served every morning. Maria could give us some good advices for sightseeing points in the surrounding, too. All in all, go to Midwoud and Maria, you will feel fine there.
Jenni
2016-05-09T00:00:00Z
Nice place, wonderful location in the country side. Maria was a great host, waiting for us when we arrived, trying to make a stay as comfortable as possible. She served a great breakfast.
Marc
2016-12-28T00:00:00Z
We werden aangenaam ontvangen in Midwoud. Het verblijf bestaat uit ruime kamers waar het leuk is te vertoeven, een gezellige tuin met veel bloemen en een terras. Ik zou iedereen aanraden een ochtendwandeling te maken door het pittoreske dorpje met zijn vele grachten en verzorgde tuintjes. 's Ochtends hadden we een uitgebreid ontbijt dat met veel zorg bereid was. Een aanrader.
Bert
2016-08-13T00:00:00Z
Leuke airbnb in een oude kleuterschool. Maria en haar man zijn lieve hartelijke mensen. We hebben hier met onze kinderen 1 nacht doorgebracht. 'S ochtends stond er een heerlijk ontbijt klaar. Wat een verwennerij!
Linda
2016-08-14T00:00:00Z
We hebben heerlijk geslapen en een goed ontbijt gehad. Maria is ontzettend gastvrij, we hebben genoten van haar, de locatie, de prachtige tuin. Absoluut een aanrader!
linda
2016-08-20T00:00:00Z
Maria en Han deden alles om ons een welkomsgevoel te geven. En dat lukte! Mooie en rustige buurt. Zelfs onze hond Jarro kreeg een welkomsgeschenkje. Het ontbijt was beter dan hotelkwaliteit!
Elke
2016-07-06T00:00:00Z
Leuke woning in een mooie omgeving. Goede ontvangst door Maria en een fantastisch ontbijt 's morgens.
Joost&Irma
2016-09-02T00:00:00Z
Room Type
Private room
---
Property Type
Flat
---
Accommodates
4
---
Bedrooms
Midwoud, Noord-Holland, Netherlands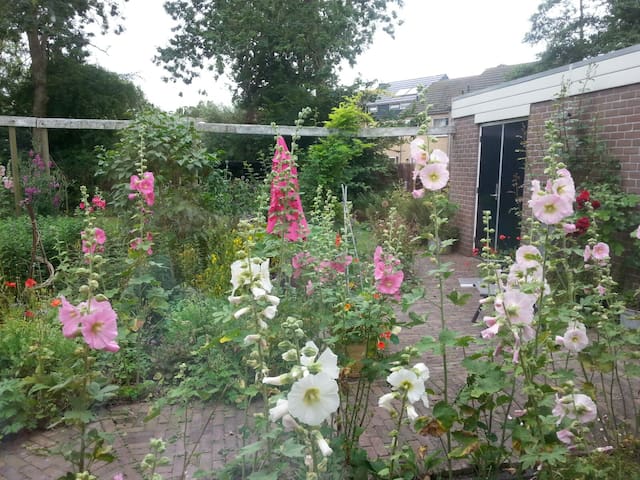 Graag verwelkomen wij u in ons ruime appartement gelegen tussen de Oude Haven en de Buitenhaven van Enkhuizen, met uitzicht op de Drommedaris. Het is geschikt voor maximaal 4 personen. De sfeervolle binnenstad met diverse leuke restaurants en gezellige cafés is op loopafstand.
Vanuit de hal komt u binnen in de woonkamer met comfortabele (slaap)bank, 2 stoelen en een led-tv. De eetkamer met openslaande deuren op de tuin heeft een tafel met 4 stoelen. De keuken is voorzien van alle kookgerei, 4-pits inductiekookplaat, koffiezetapparaat, waterkoker, koelkast en combimagnetron. De slaapkamer heeft een groot bed, 2 nachtkastjes en een kledingrek. De ruime badkamer heeft een grote wasbak, badkamermeubel, wc en een inloopdouche.
Het appartement bevindt zich in de binnenstad van Enkhuizen, tussen de havens en op steenworp afstand van de Drommedaris
We hadden niet verwacht dat het zo groot en uitgebreid zou zijn. woonkamer, keuken, slaapkamer, badkamer en ook nog eens een terras. alles gloednieuw.
Eduard
2016-11-19T00:00:00Z
De Buitenkant is een heel fijn appartement, heel compleet! Alles tot in de puntjes verzorgd. En Joost heeft ons heel gastvrij ontvangen! Zeker voor herhaling vatbaar.
Daphne
2016-12-04T00:00:00Z
Room Type
Entire home/flat
---
Property Type
Apartment
---
Accommodates
4
---
Bedrooms
Enkhuizen, Noord-Holland, Netherlands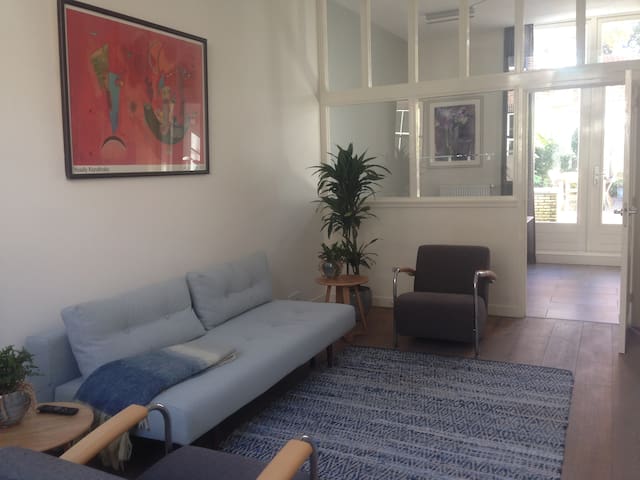 Landelijk, luxe kamperen op een bestaande boerderij. Vrijstaande hooiberghut met landelijk uitzicht. Voorzien van een eettafel met stoelen, keukentje, toilet en douche. Buiten zonnig eigen terras. landelijk, 3km stad. naam: hoeve de meeuw
Het is een open ruimte met stapelbedden met goede matrassen, keukentje en eetkamertafel met stoelen, ook is er een toilet met douche aanwezig. Buiten is er een heerlijk zonnig terras met een tuinset.
Thank you very much Monique, We loved your charisma and wish you every success.
Carlos Antonio
2016-08-08T00:00:00Z
We stayed four days at the farm of Visser-Elshof´s family. Since we arrived we felt very welcome. Monique and her family were very kind. We had a tour around the farm and they explained how everything works there with the dairy cows. We also got fresh milk! The go-carts were also a big attraction for our kids. The description of the place was like it was written on the webpage and the hut was very clean and cozy with very nice views to the field. The little kitchen had everything we needed and we also got from Monique a coffee machine for our coffee pads. My family enjoyed it a lot. Definitely we will come back and we already recommended it to our friends.
Mireya
2015-07-30T00:00:00Z
I don't even know where to start! AMAZING experience. Our group didn't make it until after midnight and Monique was still there waiting up to greet us. She even brought us a bottle of fresh milk! The cabin was spacious, clean, and well equipped. Clean towels were provided and we even got to tour her lovely farm. Amsterdam city center is only about 30 minutes away by car. Thank you Monique for your flexibility and hospitality!! Definitely would recommend to others.
Linda
2016-05-30T00:00:00Z
We stayed for one night. Very nice host, made us an excursion over the farm and brought us fresh milk. It should be very beautiful place in summer.
Ирина
2016-11-06T00:00:00Z
It's a nice country side location. Loved the place. Even a beach near by was too good! Host was very welcome and friendly.
Sumanth
2016-09-18T00:00:00Z
We really enjoyed our three nights. The place is just perfect in the countryside, 30 minutes drive via easy access motorway to Amsterdam. Very good balance between the crowdy city and the quiet farm. Individual wooden houses are very confortable even during winter time. Monique's family are just exceptional peop!e. Very human, friendly and patient. It was a very good experience for all of us. Don't change anything Monique...:)
Cyril
2016-01-02T00:00:00Z
Wonderful ! We spent great time. Kids loves the visite of the farm and go- karting. Pleasant recent housing well designed. Monique very welcoming.
Mathilde
2016-08-24T00:00:00Z
We hebben in het paasweekend een nachtje bij Monique in een van haar hooiberghutten gelogeerd. We hebben ontzettend genoten van de omgeving, de boerderij met alle dieren en de eenvoudige doch comfortabele hut. Mijn dochters vonden het geweldig en willen zeker weer een keer terug. De jongste was helemaal verrast dat er ook paarden waren. Ze konden er niet genoeg van krijgen: dieren, skelteren, ontdekken, kalfjes, lammetjes, paarden, koeien en het leven op de boerderij. Helaas zat het weer een beetje tegen (storm). Maar desalniettemin is dit een absolute aanrader als leuk en avontuurlijk verblijf voor je gezin met jonge kinderen: er valt van alles te ontdekken, te doen en te beleven. Monique en familie: hartelijk bedankt voor jullie gastvrijheid en voor een geslaagd (paas)weekend! Tot de volgende keer!
Curly
2016-03-31T00:00:00Z
Room Type
Entire home/flat
---
Property Type
Apartment
---
Accommodates
5
---
Bedrooms
Schellinkhout, Noord-Holland, Netherlands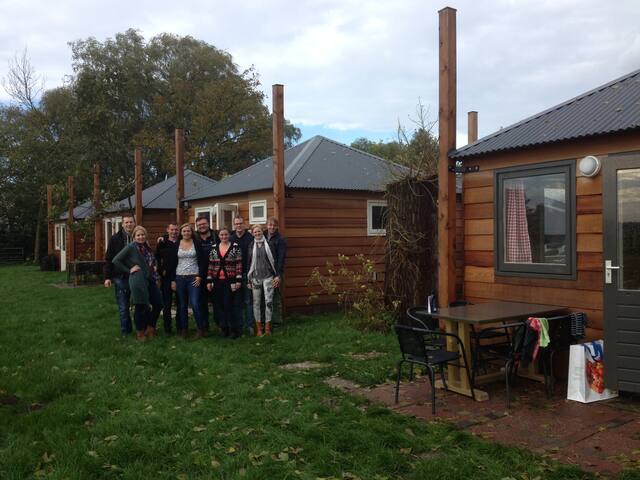 My room was near the city center and public transport. You'll love my place because of the view, the location, the atmosphere and the people. My room is suitable for couples, solo adventurers and business travelers.
Room Type
Entire home/apt
---
Property Type
Apartment
---
Accommodates
2
---
Bedrooms
Wervershoof, Noord-Holland, Netherlands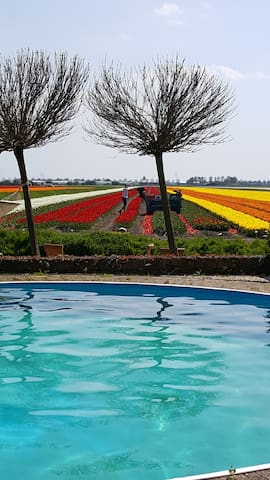 Westwoud - Airbnb
:
Average

4.59

out of

5

stars from

221

guest reviews
1

–

18

of

33 Apartment Rentals
Enter dates to see full pricing. Additional fees apply. Taxes may be added.