Many families who discover the beach-side garden community Wailea Ekahi return every year. This is an extremely safe kid-friendly community with a great beach. You wont need your shoes once on these manicured grounds brimming with flowers and fruit.
We had a lovely time at Adam's place in Hawaii. In coordinating the logistics and all communication prior to arrival, Adam was very helpful and timely. Once we got there, everything was as stated in the listing. The property was beautiful with great proximity to the beach and other fun diversions in Wailea. The condo was comfortable and well equipped. We especially appreciated all the pool and beach toys, chairs, coolers, snorkel gear, etc. The beds were comfortable and the showers were powerful. It was clean and well maintained. Altogether we had a great family vacation.
Christina
2016-04-02T00:00:00Z
Adam was extremely responsive in all of our communication with him. His place was in a beautiful complex and the sunset views were fantastic just as he described. The pool was practically just outside our front door and the beach was just a 10-minute walk through an immaculately manicured property. We didn't want to leave when our week was up!
Jay
2016-09-11T00:00:00Z
Adam's place was fantastic. Very spacious and clean. Wonderful location. Close to the beach and Wailea shops. We loved the grounds on the property. Incredibly lush and beautiful. Adam was always prompt in answering my questions and coordinating access was very easy. We had a wonderful time and can't wait to return.
kathy
2016-04-29T00:00:00Z
We loved the condo and the Ekahi Village! The Village was quiet, full of beautiful landscaping, and was very peaceful. The condo was a good size for our family of four. All the windows open, keeping the unit cool and well ventilated. When you visit be sure to ask the gardeners about fresh fruit on the property; a gardener cut us some fresh bananas for our breakfast on the very first day. We enjoyed the 10 minute walk through scattered plumeria and fruit trees to the family pool every day. The family pool is only steps away from the beach and there are various kid-friendly snorkeling spots within walking distance of the village. The Wailea shoreline walking path begins very close to the village and we enjoyed sunset walks along the coast stopping at a few resorts for delicious food and drinks. The Grand Wailea Luau is along this path too should you wish to indulge. Adam was a great communicator and answered all our questions promptly. Anything we needed he addressed quickly and we felt well taken care of. We are already talking about another family trip next year!
Dan
2016-05-18T00:00:00Z
We had a great week at Adam's condo in Wailea. The apartment was lovely and we really appreciated all the equipment they've got stored there and let guests use. Adam did a great job answering all our many questions prior to and during the trip - he was always very quick to reply and very helpful at finding local people to help. All in all, a great week, thanks Adam!
Miles
2015-09-14T00:00:00Z
The host canceled this reservation 154 days before arrival. This is an automated posting.
Craig
2015-11-03T00:00:00Z
Adam's place was perfect for our family vacation! It's in an ideal location - close to the beach and great restaurants. Coordinating access with Adam was easy, and everything you need to know about the property is noted around the house. Highly recommend staying here!
Allie
2016-11-17T00:00:00Z
We loved every minute at Family Paradise. It is a wonderful home perfectly located for all the great activities Maui has to offer. Adam is a fantastic host, very responsive providing many useful tips to make our trip perfect. We are sad to leave and will be back for sure!
Michèle
2015-07-24T00:00:00Z
Room Type
Entire home/apt
---
Property Type
House
---
Accommodates
6
---
Bedrooms
Wailea-Makena, HI, United States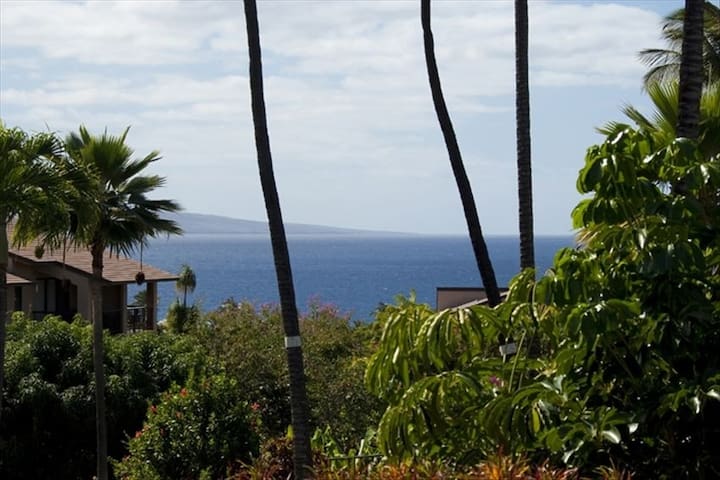 Newly remodeled two bedroom with en suite bathrooms.
Room Type
Entire home/apt
---
Property Type
House
---
Accommodates
6
---
Bedrooms
Wailea-Makena, HI, United States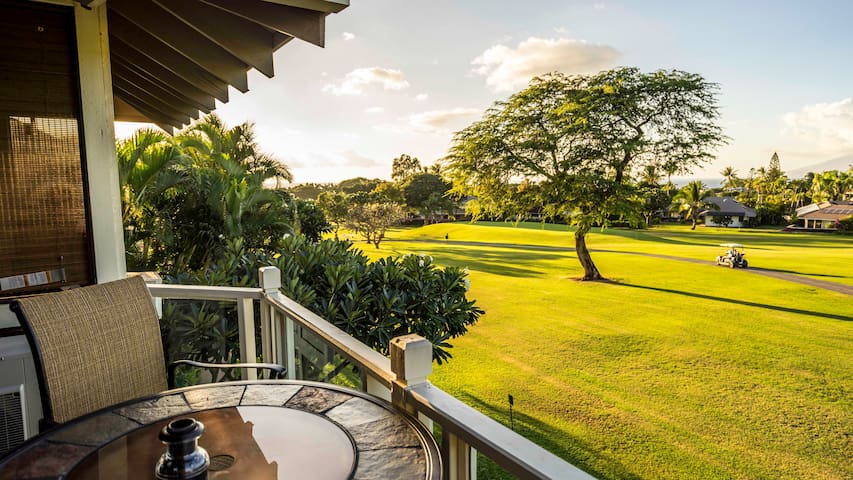 Aloha, Room in home available for single occupant. temporary or long term. Shared Bathroom, living area and kitchen. TV, wifi, and off street parking available. Close to beach and public transportation.
Morgen was an excellent host, very welcoming and accommodating. The house is located in Kihei, a cool neighborhood where awesome beaches and great shops and restaurants are within walking distance or a 5-10 minute drive away. Really appreciate Morgen for helping make my visit super easy and comfortable.
Ray
2016-08-31T00:00:00Z
Morgen was very accomodating with my late arrival due to a late flight. The next morning I was lucky enough to meet his house mate Sofia and we all had morning coffee. The house was about a 10-15 min walk to the beach in a nice residential neighbourhood. I felt safe in the neighbourhood and home. Would recommend for single female traveler.
Kristana
2016-01-15T00:00:00Z
This stay was simply ideal for me and what I was looking for. Good location with a lovely view, with relaxed and welcoming host and all basics covered like wi-fi, clean room, place to park, cooking facilities. Mahalo!
Rob
2016-05-21T00:00:00Z
The place is clean and Morgen is happy to help with recommendations or even some beach gear if needed. You do need a car to get around. I definitely recommend staying with Morgen.
Eva
2016-04-01T00:00:00Z
I came back to Morgen's home for the second time and it was still as good as the first time I was there. I felt almost like family. It's not fancy, but very comfortable and a good value. He is a kind, considerate host. Respects his guests privacy and doesn't intrude, but is always glad to help.
Joanne
2016-02-04T00:00:00Z
This was my first Airbnb booking and I am thankful that I had a seasoned host. Morgan was accommodating to me even though I was a little confused and made a mistake on my booking. All around good experience. Very clean House, and great location.
David
2016-11-06T00:00:00Z
Morgen is a gracious and welcoming host. His house is comfortable, laid-back and in a convenient location. Overall, it's a great value for Maui.
Anesh
2016-12-22T00:00:00Z
I really enjoyed my 1 week stay with Morgen. He's an excellent host and very knowledgable about Maui. Do what I did and stay with a local and friendly host!
Carl
2017-02-15T00:00:00Z
Room Type
Habitación privada
---
Property Type
House
---
Accommodates
1
---
Bedrooms
Kihei, HI, United States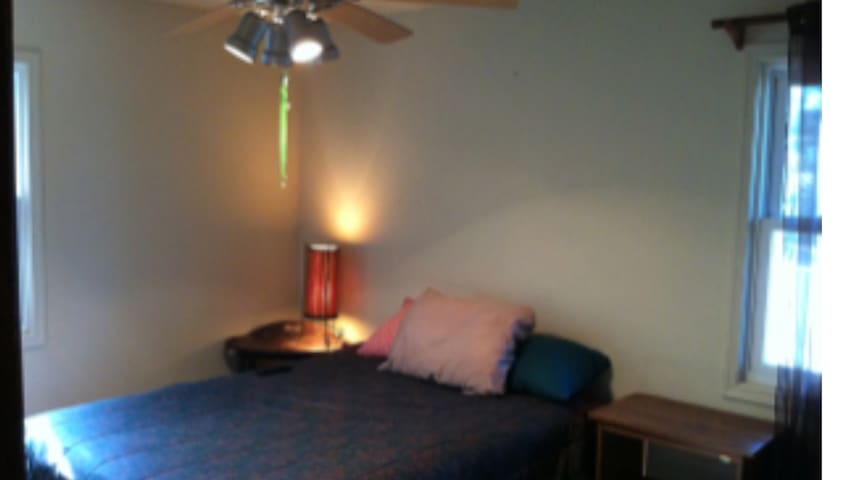 You have the entire house to yourselves. It is a shared LOT...but the caretaker's little house is an entirely separate dwelling. 2 bedrooms and 2 baths. Both bedrooms and bathrooms are ensuite. Very peaceful and private. Great ocean views. Large living room and full kitchen. Large private balcony with ocean view. Private pool and hot tub. BBQ. Washer and dryer. Free car included in the rental price. 2007 Lexus in excellent condition.
You will have the entire condo to yourselves. It is NOT a shared space as one review states. This is a private space in a residential neighborhood. Absolute quiet must be maintained after 8pm. Car is a Toyota Highlander SUV with 6 seat belts and room for luggage behind the second row of seats.
Neighborhood is close to Wailea. Only 5 minutes from the Shops at Wailea and 5 minutes from Keawakapu Beach and Kamaole 1,2, and 3 beaches. Safeway, Times, and Foodland are very close as well. Costco is 20 minutes away, as is the airport.
This is a great place for two - romantic, perfect location, and beautiful ocean view. Kat also did a great job of providing us with recommendations and answering any questions we had. Overall, wonderful place!
Rebecca
2017-02-28T00:00:00Z
Our sister and I took a much needed break from work and chose this as our vacation spot. We couldn't have been happier. The value was great and the car allowed us to get anywhere we needed--with the location being fairly central to most major locations around Maui. It should be noted that it's a guest house and shared space, so it works best as a staging area of operations and place to sleep. Katherine was very friendly and answered all questions we had immediately and was a great host.
Mike
2017-03-12T00:00:00Z
This was our second time staying in Kat's Maui Cottage. It was even better than the first! It is such a peaceful & relaxing place to unwind after a full day of fun Maui adventures! Thanks again Kat!
Christina
2017-03-30T00:00:00Z
The little cottage near Wailea worked out perfect for us as we were on Maui for a wedding and only used the place as a stop and go to get ready and sleep. Beautiful view!
Robyn
2017-03-06T00:00:00Z
You honestly can't ask for a better host than Kat. Her place is beautiful with spectacular views and is in a very central location to beaches, restaurants and shopping. She is beyond accommodating, picking up and dropping us off at the airport, and helped us out of a pretty big timing emergency and is the only reason we were able to make our scheduled flight home! She is simply the best host you'll find! I can't say enough good things about Kat and her beautiful home. We loved every minute of our stay.
Katie
2017-02-21T00:00:00Z
Room Type
Entire home/apt
---
Property Type
House
---
Accommodates
4
---
Bedrooms
Kihei, HI, United States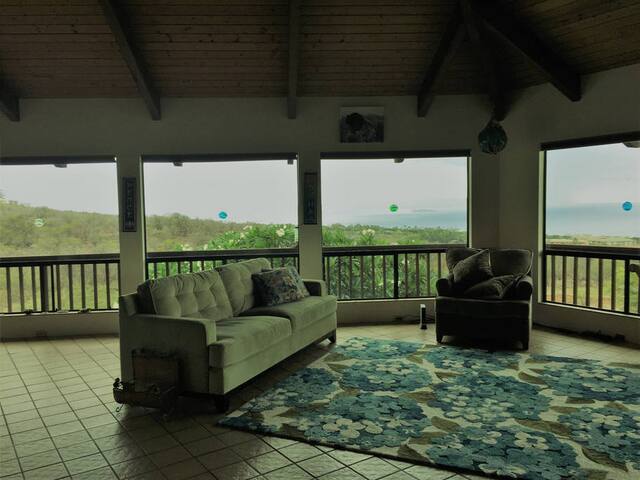 One bedroom in Kihei w/TV/DVD and Chromecast. Wireless internet. Bathroom w/tub & shower, separate from ours. Washer/Dryer. Parking in driveway. Nice yard with lounger chairs and hammock. Full kitchen. Gas BBQ. We do have a dog and a mini pig, so you'd have to be pet friendly.
We are walking distance (8 blocks) from the beach, but not near any bus stops. We have our own bathroom so the other bathroom is for air BNB
Our neighborhood is lovely, with flower shower trees lining the entire road. It's very safe and friendly
There are simply no words that can describe Beth and Wayne's friendly and welcoming hospitality. They took us in with open arms and even supplied us with updated guide books for the island. The room and bathrooms are nice and clean, with a comfortable window AC unit in our bedroom. We also love their adorable and friendly dog Kona. She's a really sweet and playful dog that just added a nice touch to our stay. Guys and gals, don't even bother scrolling down to read any more reviews about Beth and Wayne. Go ahead and book your stay with them and experience what some good and honest Hawaiian are about. They truly represent the nice aloha spirit of the island. BTW ask Beth to make you an ice cold Mai Tai. You'll thank me later. :)
Nancy
2016-07-20T00:00:00Z
Beth and Wayne were just so lovely. Gracious, easy going and so welcoming. The house was lovely and we would return anytime we visit Maui.
Jonathan
2017-03-23T00:00:00Z
WAYNE WAS THE HOST OF THE CENTURY!!! Seriously would recommend this place to anyone hoping to have an amazing, fun, and chill experience on Maui with a local who embodies Aloha spirit! :) We have stayed at plenty of Airbnb's but Wayne not only gave us great recommendations for beautiful beaches, prime snorkeling areas, and delicious restaurants, he also gave us a ride to and from Lahaina and to the airport AND he barbecued for us the last night!!! We were so happy when we checked in and were immediately greeted with the cool refreshing air conditioning and lovely atmosphere of their home. Also Kona their puppy is the cutest ever. We will definitely be back and words cannot describe how great this place is so I highly recommend you check it out for yourself! :) Thank you so much for everything, Wayne! Mahalo and Aloha until next time!
Morgan
2016-03-28T00:00:00Z
Simply the best experience of our trip !! Meeting these wonderful people is more valuable than touring the amazing Maui. It has the gift that is needed to make the guests feel at home. The house is located in the most beautiful neighborhood of the island a couple of blocks from the best beaches. Their help made us aware of every corner of Maui. If you think about having fun in Maui, start your trip here. Lives in Maui lives at home lives in aloha
Martin
2016-11-30T00:00:00Z
Felt like home! We were offered delish main tais and food, we chatted and felt very relaxed. The bed in the room was so comfy! They have a darling doggie and a piggie, it was hilarious. Highly recommended!
Eliška
2017-03-17T00:00:00Z
It was great stay at Beth and Wayne's place nice room and close to the beach! They have a friendly dog Kona :)
Miro
2016-10-25T00:00:00Z
My girlfriend Susie and I decided to spend three days in Maui before we went to Oahu for our friend's wedding. Staying with Beth and Wayne through Air B n B was one of the best decisions we ever made. Beth and Wayne were amazing hosts. They are extremely thoughtful and caring people. They cooked us food and provided us with delicious Mai Tais, as well as gave us guide books for all the attractions around Maui. The living conditions were excellent as we had a our own bedroom and bathroom. They also have the coolest dog ever named Kona. Beth and Wayne made our trip to Maui very special. It is one of our favorite places ever. I highly recommend using Beth and Wayne as Air B n B hosts. They are the best!
Adam
2016-06-27T00:00:00Z
Beth and Wayne were great hosts! We had fun and interesting conversations with both of them and we really enjoyed our whole stay. The kitchen has all of the tools necessary for a full meal and more, and their living room space was always warm and inviting. The bedroom was a decent size, equipped with strong A/C and a TV with Chromecast. Last but not least, Kona, their dog, made me feel like I was at home. We really enjoyed our stay and would recommend them to anyone looking to stay in Maui.
Kevin
2016-05-28T00:00:00Z
Room Type
Habitación privada
---
Property Type
House
---
Accommodates
2
---
Bedrooms
Kihei, HI, United States
This is an attached apartment but completely separated from the main house. You have your own parking, own entrance, own kitchen, bathroom, large closet. This apartment has a queen bed, flat screen tv, vcr, dvd player. It also has air conditioning
B&B License number BBKM(PHONE NUMBER HIDDEN), TAT# W(PHONE NUMBER HIDDEN) Private studio with full kitchen and bath, tv/dvd, CD player, movie collection, all linens and towels 1 block from the ocean. This is a vacation rental so breakfast is not provided. Beach chairs, boogie boards and ice chest available. Washer and dryer on property. This studio is located 1 block from the beach, 1 block from the bus stop and 2 blocks to restaurants, stores, the post office and drug store. This attached ohana is quiet, private and has everything you will need for your perfect vacation. You have your own parking space right outside the unit. There is a large yard to enjoy. There is a gas grill with outside seating if you want to barbecue or just enjoy the cool evening breeze. We want you to have the perfect vacation so will be very respectful of your privacy but available if you have any questions. Mahalo Nui Loa
We only stayed one night, but it was bliss! Joy & Dan upgraded us to a cottage, which was spacious, light, warm & delightful. Waking up to birdsong in a lush green yard, walking to the nearby (uncrowded) beach & de-sanding in the outdoor shower-what else do you need in Maui? We will most definitely be back. Mahalo!
Alison
2012-12-08T00:00:00Z
Don and Joy are very sweet and accommodating... the place has a great location, and very comfy and clean! My boyfriend and I had a great time in Maui, we want to go back soon, and when we do, we are definitely want to go back to Don and Joy's place!
Mia
2016-11-24T00:00:00Z
Don and Joy were very kind and welcoming. They were very helpful. The place is near every service yet quiet. Kihei is a great neighborhood. It's a good location to do the Road to Hana, go on the Haleakala or go to beaches.
Nathalie
2015-07-11T00:00:00Z
We had a great stay at Joy's place - everything was exactly as described on the site and in the pictures. The kitchen and grill allowed us to make a welcome homemade meal after eating out for so many days. Highly recommended!
Bill
2011-09-17T00:00:00Z
Very accommodating. A welcome rustic alternative to the usual commercialized options, especially if one values local flair and hospitality to luxury appointments and perks.
Steven
2009-01-24T00:00:00Z
Great hosts!
Omri
2015-10-12T00:00:00Z
Aloha, A very nice place to stay in Maui, clean, quiet, it was perfect. Don and joy are very kindness. I wish I come back one day
coralie
2015-05-11T00:00:00Z
Hale Mohalu was the perfect accommodation for my husband and me. We enjoyed our stay at Don and Joy's studio immensely, and hope to be able to stay here the next time we visit Maui! Highly recommended.
Lisa
2014-04-24T00:00:00Z
Room Type
Habitación privada
---
Property Type
House
---
Accommodates
2
---
Bedrooms
Kihei, HI, United States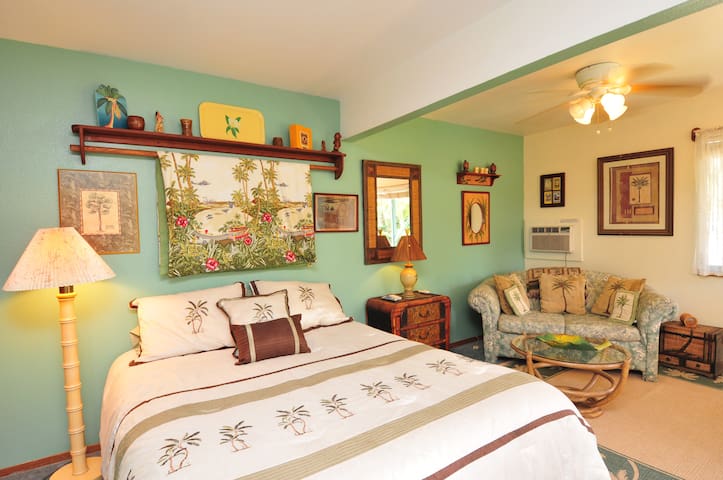 Perfect for Honeymoons, Anniversaries and Other Special Occasions! Located on slopes of Haleakala above the Wailea Resorts, our 1-BR, 1.5 bath Sky Guesthouse offers an unparalleled vantage point of the ocean and beyond. Imagine you and your beloved in our luxurious space... stargazing…hot-tubbing…sunset watching. Features: -Standalone building -Open concept 700 sq ft gourmet kitchen/living room -300 sq ft lanai (deck) with seating and dining -Private hot tub w outdoor cabana drapery
Sky Guesthouse, a part of Sky Point Maui, LLC, stands apart from three other units on our property. Only five years old, it was built by renowned architect Greg Bayless. Sky Guesthouse occupies the entire second floor, above a private office and storage area, which allows maximizing the stunning views all around you and enjoy complete privacy. Walk up the stairs and you've arrived. Breathe in the clean Maui air all around you. On the deck is a comfortable outdoor seating arrangement with a dining table and chairs, and to your left is an outdoor couch and coffee table. Beyond that is your private hot tub, complete with cabana draperies that allow you to feel extra secluded or protected from the afternoon sun. There is a retractable awning, which you can lower to give you additional shade on the lanai. Walk inside through the 15-foot span of sliding glass doors to an open concept floorplan. To your right is the couch with a chaise lounge, and to your left the 45-inch Smart TV. Directly in front of you is the gourmet kitchen with top of the line appliances: a subzero side-by-side refrigerator, 4-burner Viking range, a Bosch dishwasher and a Monogram double wall oven (one a dual convection oven / microwave and one a conventional oven). Stand in the kitchen and look out at the ocean and neighboring islands. Off the kitchen is a half bathroom for your convenience. Walk into the bedroom and see the natural light streaming into the room, creating a comforting, sensual ambiance. To your right is the second set of sliding glass doors that lead directly to your private hot tub. In the center of the room is the spacious king-sized bed with the 70" Samsung Smart TV on the opposite wall. Step into the en suite bathroom (with a full washer and dryer) with an exceptional ambience creating a spa-like environment.
We are located in Maui Meadows, a diverse and eclectic neighborhood, much like Hollywood Hills and Malibu. Our neighbors are artists, musicians, and other professionals. You are staying in one of the sunniest places on the island! It very rarely rains in Kihei, but because we get water from Upcountry, it remains green and beautiful. The nearest beach is Keawakapu, located 1 mile away. This is one of many white sand beaches on Maui, and it includes free public parking and showers. Keawakapu has a .7 mile long beach, which is good for swimming, boogie boarding, snorkeling or just laying out in the sun. Nearby rentals are available on Keawakapu for snorkeling gear, stand up paddleboards, kayaks, surfboards, and bikes. Several other world-famous beautiful white sand beaches are within a 10-minute driving radius, such as Big Beach, Maluaka Beach, Po'Olenalena Beach, Palauea Beach, Secret Beach, and Charley Young Beach. The Kihei-Wailea-Makena area has an extensive number of excellent restaurants for all budgets and preferences. Also in the neighborhood are grocery stores, farmer's markets, coffee shops, and cafes. Distance from other points of interest: •32 min from the airport •50 min from Lahaina •3 min from Wailea •38 min from Paia (north shore)
My girlfriend and I absolutely loved our stay at Hutt's guest house! The unit is modern, well-designed, and almost makes you want to stay inside all day. We felt very much at home with the spacious living room, well-appointed kitchen, and comfortable bedroom. The kitchen is fully stocked with all the cooking tools you will ever need—you just need to bring the ingredients. We cooked a few meals and enjoyed them on the lanai, where the views are unbeatable. Even though the guest house is behind the main property, you still get an unobstructed view of the ocean and a clear view of the sky. We took advantage of it every night to watch the sunset and see the stars. The house itself is situated very close to the beach, resorts (Grand Wailea, Four Seasons, and Andaz), and restaurants. A lot of activities are within a convenient 5- to 10-minute drive from the house. Hutt and Greg were such friendly hosts, who went out of their way to make us feel welcome. We communicated with Hutt throughout our stay, and he was always helpful and responsive. Both of them were very easy to talk to, which made our stay that much better. There's no doubt that the next time we come back to Maui, we will stay at one of their units. We just hope that it won't be booked!
Dylan
2016-09-22T00:00:00Z
This is one of those rare gems that turns out to better then advertised. The place is beautifully built & well appointed. The bed is super comfy & luscious & nothing is missing from the kitchen or any other room in the house. It's super close to our favorite beaches & offers a stunning view to fall asleep & wake up to. We've shared this with no less then 5 friends who saw where we were staying on Face Book asked for more info. Now our Maui lodging search has ended as well,we WILL be back! Thanks for a great stay & a special thank you to Martin who was there for us at every turn & answered every "hey, where's the ____ ?" text within minutes. A great stay all around, we feel super at home !
David
2017-04-06T00:00:00Z
Hutt and Greg beyond exceeded our expectations as hosts throughout the entire week. They are exceptional! Anyone that stays with them will not be disappointed.
Brianne
2016-10-16T00:00:00Z
We LOVED their place and going back will be the easiest vacation decision we'll make. If we have mixed feelings about writing this review, it's because we're pretty sure it will make it harder to find available dates again in the future! We can't say enough about how clean, beautiful, perfectly located and exquisitely appointed this property is for any length of stay, nor how ideal the hosts were in making us feel immediately welcomed. Rooms, Fixtures, and Furniture: If Maui weren't already enough to help you relax, the guesthouse has a meditative quality that's soothes from the moment you enter. The rooms are all spacious and have a great flow that you'll appreciate as you move through the unit or cook in the kitchen without crowding your mate. Virtually everything is modern, spotless, and made of excellent quality materials with painstaking detail. Quiet Fujitsu AC units (two) make sure the temp is always what you want and ceiling fans offer a mellow breeze with or without the doors open. A lot of love went into the design - high ceilings, tall solid wood doors, indirect lighting with switches and dimmers everywhere offering endless possibilities for mood. The furniture looks brand new and is impeccably clean. The kitchen has everything including high end appliances and tons of counter space. Bring nothing except food and drink. The private bedroom has a massive and comfy bed you won't want to leave in the morning and a large bathroom and sweet shower that you'll linger in just to enjoy the view. An over/under W/D in the master bathroom is sort of perfect for keeping your laundry clean. The bedroom and living room both have large sliding glass doors with diaphanous views that open to the front deck where you'll find a second living space with an outdoor lounge - low couch/chairs/ottomans and a high top rounder with four high chairs - from which you'll take in some of the most beautiful sunsets you've ever seen. Little sprinkle in the air or two much direct sunlight? No problem, stay outside, there's an elegant awning that deploys over 80% of the deck. Want more privacy for sunbathing or just relaxing? Light drapes open along the perimeter for even more seclusion. Location: The location is not only ideal for the view, but also it's just up the hill from Wailea, perhaps five minutes from Wailea Gateway, Shops at Wailea, Island Gourmet (groceries) and other conveniences and great restaurants. The Kai Kanani (snorkeling) leaves from Wailea as well. Polo Beach, Makena Beach, Little Makena, and several of Maui's best are all within 5-10 minutes leisurely drive. Great spots for snorkeling are right off several beaches and you can rent at Snorkel Bob's (same area). Hosts: We celebrated our honeymoon and it was especially touching to find treats to welcome us. We had a few silly questions and they helped immediately. They're serious about your comfort and you'll sense their hospitality even when they're not around. The best.
Stephen
2016-09-16T00:00:00Z
After searching for hours and finding only boring condo complexes with hotel liquidator furniture I thought...hmmm...what what can I do to refine my search...then I hit on it..and typed in the words "sexy cottage' and BINGO up pops Hutts "Private Sexy Guesthouse". We could not have been happier. This place is ideal for a couple who want privacy, custom deluxe appointments, woodwork, original art and very close to all the good things of Wailea. Like the hidden gem Little Beach is 10 minutes away. And snorkeling in lovely coves with lots of turtles and fish is even closer. The big resorts and their gracious surroundings, lounges and restaurants are a few minutes away if you want them. Although cooking in the well appointed granite and rosewood kitchen is a pleasure we enjoyed everyday. The view from the lanai is all ocean and islands and there are birds and breezes and a beautiful ten foot sliding door opens out to it all. We're musicians so when we closed the doors and windows and turned on the AC we had a private studio to work in. Easy and quick to go out and back from the beach and it's on the dry side of Maui. Our hosts did what we hoped they'd do, left us alone except when we called for advice or to print our boarding passes and they were right there to help. Beautiful place, beautiful people, very nice indeed. Aloha nui nui
Tim
2016-11-10T00:00:00Z
Hutt, Greg and their dog Chief were the most inviting hosts! Communication was a breeze both before and during our stay at the guesthouse, and they were more than happy to offer recommendations for places to eat and things to do. All of the furnishings and features of the house appeared new and the entire property was very well maintained. We loved the hot tub and enjoyed sitting out on our lanai with the exceptional view. I would definitely stay here again and would not hesitate to recommend the guest house to anyone!
emily
2016-10-03T00:00:00Z
Room Type
Entire home/apt
---
Property Type
House
---
Accommodates
2
---
Bedrooms
Kihei, HI, United States
My place is close to the beach and family-friendly activities. You'll love my place because of the location. My place is good for couples, solo adventurers, and business travelers.
A one bedroom, one bathroom, with living room and kitchen.
Beautiful place in Kihei and great hosts! Kaya was an especially gracious host! The apartment was clean, well appointed and HUGE!
Adam
2016-12-04T00:00:00Z
The apartment is awesome, nice and quiet neighborhood, and there was more than enough parking. I came to visit for my mothers birthday, last minute of course, and was very excited when I stumbled upon open availability at this listing. Hopefully I was as good of a guest as Kristen is a host, because I would definitely stay here again. If you need a place to escape, the atmosphere she has created with the garden in the back is amazing. It definitely reminded me about all the things I love about my home (Hawaii). Thank you Kristen and AirBnB for making this trip awesome.
Brodie
2016-12-08T00:00:00Z
Me and my girlfriend , we stayed at Kristen ´ s apartment for 3 nights. We had our own entrance and own privacy . Appartment is really big , much bigger than we expexted and was there everything what we needed. It is located in nice area pretty close to the ocean and nice beach ! Also the location is in the middle of the island so we did trips on both sides of the Maui with car. Kristen is perfect host , very friendly and helpful, do not hesitate to ask her for any advice, she was there always up for us. If you havent manage to see the turtles in the ocean , so Kristen s place is the right spot for you ! She has turtles on the yard !:) Thanks :) Veronika and Andrej
Andrej
2016-11-17T00:00:00Z
Room Type
Entire home/apt
---
Property Type
House
---
Accommodates
2
---
Bedrooms
Kihei, HI, United States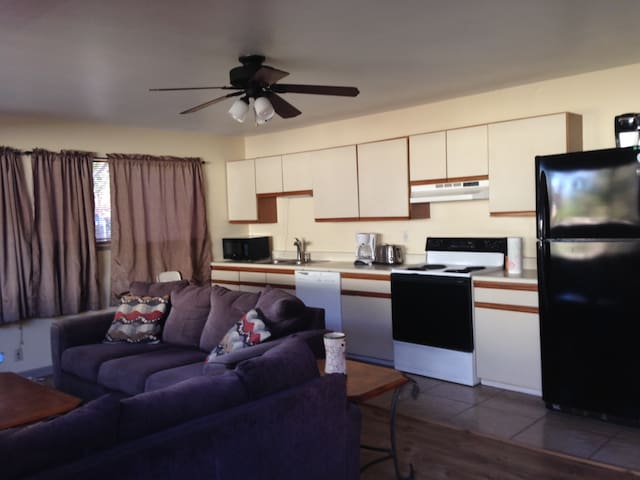 Located just off the highway in North Kihei this space offers a beautiful rooftop lanai where the ocean is visible as well as stunning views of the sunset over the west Maui mountains. The room has a private entranceway with an outdoor table The grassy yard is occupied by Barley and Saaz, my two well behaved (and often cuddly) dogs and a large mango tree providing shade and fresh fruits.
The rooftop lanai is very unique and a great place to watch the sunset or even the stars on a breezy night. The closest beach is a little less than a half mile down the street where you'll find Kihei canoe club, Ululani's Shave ice, and Sugar beach bakery.
This neighborhood is occupied by mostly local families with generations of history on the island. North Kihei's advantage is the ability to access other parts of the island quickly whether its further south to great beaches or upcountry to cooler weather.
Curtis' place was awesome and perfect for our visit to Maui! He gave great recommendations for places to eat and things to do. Also got to hang out with his two sweet pups! I would definitely stay here again!
Ashleigh
2017-04-06T00:00:00Z
Room Type
Habitación privada
---
Property Type
House
---
Accommodates
2
---
Bedrooms
Kihei, HI, United States
The ultimate Kihei local experience located walking distance to quality dining, art and culture, shopping, the beach and Kalama park. You'll love the neighborhood; the cozy, 500 square foot cottage-style ground-level ohana; the comfy bed; the calm, safe, cul-de-sac address; and the air conditioning! Great for couples, solo adventurers, and business travelers. Non-smokers only please. Please note that the exterior is shown and to assist in parking reference, and to find the location.
Located in a friendly, family-oriented, clean and safe neighborhood 2/3rds mile above Kalama Beach park, our cozy and private, semi-detached Ohana unit is ready to welcome you! Nestled between the Piilani Highway 31 which brings you straight to the South Shore from the Airport, and South Kihei road, which delivers you to the heart of Kihei with Makena and Wailea to the South and Lahaina to the North. Our central location gives you plenty of vacation options from shopping to surfing with a locals flavor.
The ideal location for the "non-tourist" vacation, our location offers a breather form the generic - and often pricey - hustle of the hotel industry. Live like a local with access to the beach and supermarkets as well as local shopping. For those looking for tours, there are numerous surf and dive shops within walking distance - and a skate park for all you dry-land board enthusiasts. Also within walking distance is "The Triangle" - a spectacular collection of local bars, music venues and eateries of all kinds from local Poke and fresh fish to Island BBQ, Mexican food and burgers.
Floyd made us feel very welcomed, he was a great host and knowledgeable about the island and activities you should do while on the island. The location was perfect. Really close to the shops / stores in Kihei and you are also only a short drive to wailea.
sydney
2016-11-15T00:00:00Z
The house was gorgeous as were the host! So helpful, attentive, informative, especially friendly and easy to contact. Location was great. Accessibility was easy and close to a lot of stores and beach! Def recommend them
Sylvia
2016-10-15T00:00:00Z
Great location. Less than 1 mile to beach. Close to highway, shops, and restaurants. Host was very responsive, knowledgeable, helpful, and generous. Received many great tips about the island. South Maui is best for beaches and laid back vacation. The host made our stay even better. Thanks!!
Chaeun
2016-12-17T00:00:00Z
The host was amazing! He made us feel so welcome and had some great suggestions! Would def come back!
ALi
2017-02-20T00:00:00Z
This is located in a nice, quiet residential area that is very close to the beach. Our host provided us with plenty of pamphlets for things to do in Maui. Everything was great.
Miguel
2016-10-09T00:00:00Z
Aloha! After arriving in Kihie, we checked in with Floyd. Even though we did arrive a little early, he was available to help us get settled, and gave us a plenty of Maui recommendations! Floyd's place was on a quiet street, and we always had parking. The place was attached to his home, and had everything listed above. It's very close to everything, and even though it's not in the beach, it is quiet! Mahalo!!!
Joe
2016-08-05T00:00:00Z
My wife and I had a great time staying in Kihei at this house. Michael was a great host and gave us plenty tips about where to go for snorkeling, hiking, and eating out. He even offered to take us out on his small boat and let us borrow some snorkeling gear. If you're going to stay in Maui for a few days to a week, this is the perfect location.
Aaron
2016-10-26T00:00:00Z
Our host was great - very well meaning, happy to share advice on places to check out around the island and even took my friends out on his large canoe one day. He always responded quickly to my messages and texts, let me have a few amazon items mailed to him before our arrival and had the aircon going to cool down the space when we arrived. I believe we were the first AirBnB guests so a few things could be improved such as giving the place a throughout cleaning and maybe installing a wifi repeater (phones would only pickup wifi at the kitchen table and then it was one or two bars). The host was very responsive when we couldn't find toilet paper and towels - both were brought over right away. Location is good, five minute drive to anywhere you need to go in Kihei and ample parking on the street.
Dima
2016-08-02T00:00:00Z
Room Type
Entire home/apt
---
Property Type
House
---
Accommodates
4
---
Bedrooms
Kihei, HI, United States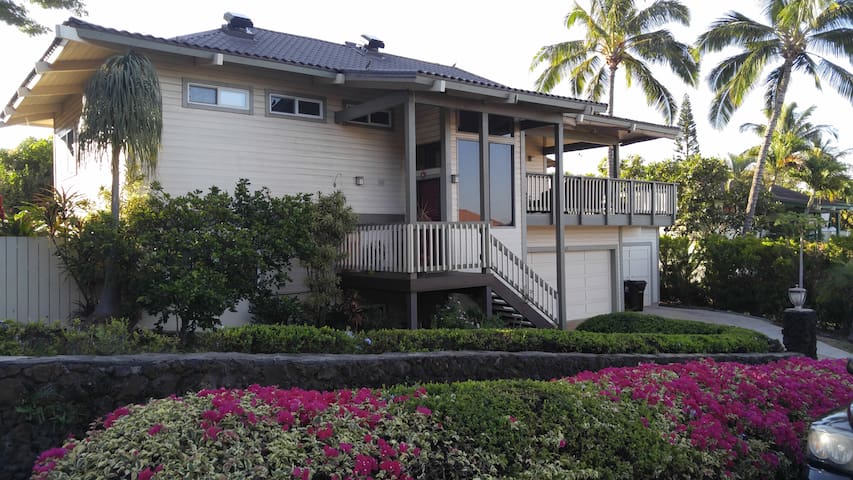 GREAT NEWS FOR YOU!! WE HAVE AVAILABILITY IN APRIL AND WE ARE OFFERING SPECIAL LOW PRICES!! Aloha, our private studio is located one short block to the beach and near great restaurants and shops. Private entrance, private bathroom, wi-fi, air conditioning and lovely outdoor garden area. Bus stop close by, cafes, snorkeling and some of Maui's best beaches are located in South Maui.
Aloha! Our one bedroom studio is located in Kihei, Maui. We are 1 block to the beach and near shops and restaurants. BONUS: *No Cleaning fees and taxes are included. You will not have any additional fees after booking! We are one of the most reasonable accommodations in the area!! You have your own entrance and private bath. Wifi, air-conditioning, and French doors open to our outdoor garden. Aloha, Thank you for visiting our page. Our furnished one bedroom studio with private bath is one block (walking distance) to the beach. We are located in Kihei, near shops, beaches and restaurants. Our room accommodates 1 person at this time but may sleep 2 (trundle bed available). Prior arrangements must be made for more than 1 guest and additional fees will apply. The room has a mini-refrigerator, bar sink, microwave, water filter, plates, coffee mugs, and coffee maker. Linens, bath towels, and beach towels are provided. You will have access to your private bedroom, private bathroom/shower. We provide you with Wi-Fi for your computer. We live in North Kihei one block from the beach. Our home is a single story surrounded by a high rock wall that provides privacy and a sense of seclusion. Sunny Kihei has the best climate on the island with warm weather year round. Our house is a 2 minute walk to the local beach for breathtaking sunsets. *Guests are required to clean their room on departure.
Kihei is one of Maui's most popular areas because of the sunshine and beaches. Kihei has a dry hot climate, and usually has a strong afternoon breeze. Kihei can at times be a little dusty and many people will prefer to keep their doors closed and the AC on at night. Alternatively just let the breeze come through the screen doors for some "Hawaiian style air conditioning". Kihei itself is neither super quiet nor super busy, it is somewhere in between. There are some urban noises, like some traffic, occasional dogs, and wild chickens, roosters (common in Hawaii), chirping Geckos, and fireworks around new years and fourth of July.
The apartment is on the side of the house; a perfect, centrally located home base for a solo traveler or a young couple that's more interested in spending all of their time exploring the island. There's no TV, which I was OK with, because I didn't travel 5000 miles to watch TV. Although I only interacted with them twice, John and his wife were nice. There's air conditioning which works great with the bathroom door closed and is also good for masking the rooster calls in the morning . Definitely note that the small windows to the right and left of the French doors open and have screens to enjoy the trade winds, wish I realized that sooner. Lots of chickens and tropical birds in the yard which is cool to see. Be careful when opening any doors, theres a small black bird with yellow markings that always tries to fly inside. Make sure to allot some time for cleaning since you have to do that on your own. Great apartment and would stay again in a heartbeat.
Jason
2016-12-17T00:00:00Z
The place is really nice and well located, close to the beach. The hosts were very professional and reactive for a last minute booking but I regret not to have had more direct contact with them.
Elsa
2015-06-28T00:00:00Z
I stayed here for a few days. The description and photos characterize the room well. It worked fine for me and once you've crossed the road, the beach is just a short walk. Staying in Kihei adds 15 mins to the drive to the eastern half of the island. Neighborhood was quiet - I didn't hear the traffic or the roosters in the morning.
Adam
2016-07-23T00:00:00Z
When we arrived we had the pleasure of meeting David and his wife Suzie. The welcomed us and gave us the scoop on the place. It's a lovely studio that my girlfriend and I truly enjoyed. It's very clean and was perfect for our needs. Thanks again for the recommendations and using your business to go kayaking. We had a blast. We'd stay here again on our next trip to Maui. Larry & Maddi April 2014
Larry & Maddi
2014-04-11T00:00:00Z
Just as described. Really convenient location. David and Sue are great. Plus air conditioning! Best deal on Kihei! Would mosdef stay again!
john
2015-10-31T00:00:00Z
Suzie and David were terrific hosts. They greeted me warmly on arrival, and explained how and where I could find the places nearby I needed to get to. I was delighted to see that the description of their place was absolutely accurate. They were helpful in all respects, and provided just what I was looking for: a clean, quiet, relaxing atmosphere in a private setting with convenient access to nearby beaches, parks, and stores. I especially appreciated their help and understanding when my rental car died in their parking area! They were excellent hosts, and I would definitely recommend them and their studio to anyone.
Joan
2015-01-23T00:00:00Z
They left the place unlocked and it was very clear what their expectations were with the place. The place was secluded in the back area and very private. I really enjoyed staying here and it was close to a lot of things.
Matt
2016-11-02T00:00:00Z
This is a great location easy to drive to anywhere on the island from here. David and Suzie were great hosts and the room is clean and private. The AC helped when it got a little warm at night. Overall great and pleasant experience.
Saurabh
2015-02-22T00:00:00Z
Room Type
Entire home/apt
---
Property Type
House
---
Accommodates
1
---
Bedrooms
Kihei, HI, United States
We are located close to all shopping and a short 15 minute walk to the beach in a quiet neighborhood. The room has its own private entrance and private bathroom with a king sized bed and an area out front for relaxing .
Please note flexibility on our daily and monthly pricing. Close to the beach, quiet neighborhood.
It is well maintained and quiet . If you are interested in trying some local food, it is is available at Da Kitchen in the rainbow mall on south kihei road.
Dave is an awesome host! He's very friendly, helpful and accommodating. He is very responsive with his communication with us for different matters. And tho our day was really packed, he took the effort to make an early breakfast so that we can begin the day well.  His accomodation is immaculate. When we arrived, there's a private space for our car, a very nice area to go into the room. The bed is super comfortable, made it challenging to wake up early each day to experience Maui.  There are 2 closets, one for me and the other for my wife which is fairly unusual. 2 sinks in the  attached bath made it convenient for wash up for 2 people simulateously.  Big screen TV with many channels (tho we are hardly in the room to enjoy this) and A grade linens and towels.  Beach is a 5 min drive and beach chairs, boogie boards and snorkel gear are provided!  All in all, a superb Airbnb experience. We will highly recommend and will certainly be back!
Eric
2015-04-16T00:00:00Z
Excellent. Dave and Jessica are great host and provided breakfast on our last day. Gave some tips to visit. Very convenient location. Close to freeways and beaches.
Ram
2016-10-17T00:00:00Z
Nice, cozy, affordable place, we enjoyed it. Everything was just uncomplicated.
Márton
2017-03-15T00:00:00Z
This was a great stay! The room and comfy bed were just perfect. The "little touches" that Dave provided such as beach chairs, snorkels, coolers, sunscreen, etc. made our trip so much smoother and hassle-free, so we didn't have to spend time and money searching out rentals for ourselves. Peaceful, quiet, would recommend.
Jill & Ryan
2016-01-31T00:00:00Z
Great days in a fantastic, comfortable, clean and quiet location. Very close to the best beaches and restaurants (5-10 minutes by car). Hospitality and kindness. Thanks Dave and Jessica.
David
2016-01-14T00:00:00Z
It was such a great experience to stay here! Awesome location,5mins walk to the beach! Everything is clean and neat, well-prepared! Private restroom and some beach equipments were there for us! Dave and Jessica are nice hosts, they are willing to help to enjoy your vacation! We loved it! Mahalo!
Julie Nayoon
2016-07-02T00:00:00Z
We stayed 9 nights at Dave and Jessica's place and we really enjoyed it. First of all, and the most important for us, they both are very friendly and Dave gave us good advices to visit the island. The room and the bathroom are very big and everything is super clean and well maintained. The bed must be the best we ever had and the TV is huge. You will find everything you need: towels, soap, hair dryer, shampoo, beach towels and more. We could also use 2 bodyboards, 2 beach chairs, masks and snorkels. The neighborhood is very quiet. The beach you can reach by walk is very nice...not overcrowded and moderate waves. We don't have negative points about this place. We highly recommend this room!! Thank you Dave and Jessica
Giulia
2014-12-04T00:00:00Z
I had a wonderful stay here! The room with the private entrance is really big and great! Dave and Jessica are awesome! They took such great care of me. I couldn't have asked for more! Mahalo for everything!
Marlies
2015-12-31T00:00:00Z
Room Type
Habitación privada
---
Property Type
House
---
Accommodates
2
---
Bedrooms
Kihei, HI, United States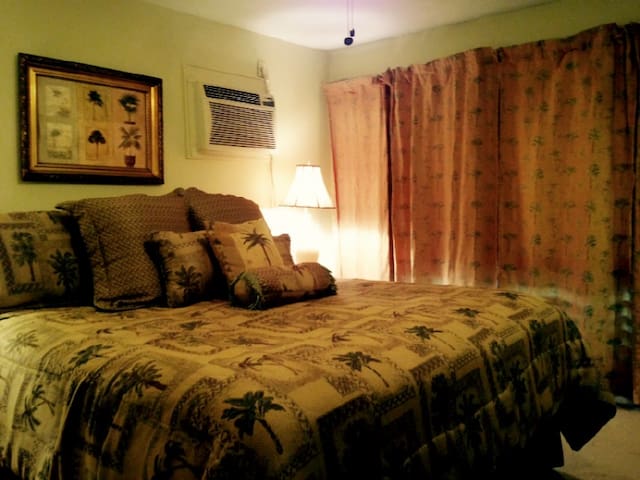 Rendezvous on Maui at our South Shore property ideally located for island adventures and beach time. Our suite is spacious for relaxing, yoga... We have a fully equipped kitchen to prepare a nourishing feast. The garden and suite are private, quiet. I do water plants from time to time.
There are farmers markets held throughout the week on Maui to fill your cooking pans and beautiful serving dishes with local fresh produce. Our 900 sq' king size one bedroom suite has a private entrance, full kitchen, bathroom with great water pressure, garden lanai with dining setting. You have lots of room for yoga and dancing. Relax on our cozy couch or adventure outdoors to beaches, shops and restaurants just blocks away. French doors open up to the garden from the living room. We do not supply a dishwasher.
We are located on a quiet neighborhood cul de sac. Night time is still. Song birds sing in the morning.
This was a great place to stay during an extended trip to Maui. Laura and Daniel were excellent hosts, greeting us and giving us some local advice when we arrived and then giving us plenty of space. The location was excellent, providing immediate access to several nice restaurants and food stores, which were useful given the fully functional kitchen. Some of the nicest swimming beaches on the island are just a couple minutes' stroll away. It's also worth mentioning the garden, which was private and lovely.
Jeffrey
2015-12-01T00:00:00Z
I'll echo what the other many positive reviews have said, and add: Laura and Daniel were super helpful and great hosts. The unit has air conditioning, but we never had to use it because the place is nice and cool and mostly out of the sun. The king size bed was super comfortable, and the outside patio space was a great place to hand out. The walk to the beach is short, between 5 and 10 minutes, and getting in and out of there by car was easy. Totally recommend the place and we would stay there again.
Michele
2015-11-16T00:00:00Z
Great stay! Great host and a lovely spot to relax while visiting Maui.
Ana
2016-12-01T00:00:00Z
Thank you to Laura and Daniel for hosting us on Maui. The garden was a lovely place to sit and relax over a cup of tea or a glass of wine. Great location to explore Kihei. Unfortunately the air conditioning was a little lack lustre which meant we struggled to sleep well but it didn't take away from how lovely and relaxing our time in the rental was. Daniel provided us with some excellent guidance for our road trips, which was greatly appreciated. All in all, a lovely place to call home.
Leah
2016-10-06T00:00:00Z
Laura was an excellent host. She checked in with us prior to arrival and gave us all the details of the apartment and then contacted us after we arrived to see how we were doing and if we needed any assistance. The apartment was just like the pictures, roomy with good lighting and a wonderful breeze. The garden is well maintained and a great place to sit and drink your morning coffee. We were traveling with our car and Laura let us park in the carport so we had no worries about our rental.
Sherry
2016-04-15T00:00:00Z
The apartment looks exactly like in the pictures. It is spacious and comfortable, situated within walking distance to the beach, shops and restaurants. My 1,5 year old son enjoyed running around the garden. My husband and I had a chance to meet Laura and Daniel who are great hosts and very friendly people. Overall, it was a wonderful experience.
Paulina
2016-12-19T00:00:00Z
We had a wonderful experience at Laura and Daniel's place, staying for just over a week. The apartment is spacious, with everything we wanted for our time in Kihei (including beach things), and the garden is lovely - an absolutely perfect place for a quiet breakfast or a star-lit dinner or an afternoon session with a good book. The apartment is well-situated in Kihei, a short walk to the beach and local stores, and only a quick drive to more beaches and the rest of South Maui. Both Laura and Daniel were generous with excellent tips and suggestions for activities and restaurants - we followed their advice with great results. This was a perfect place for us - even their cat, Blackie, became a welcome friend! - and we would definitely return. Thank you again for sharing your home!
Gordon
2016-06-04T00:00:00Z
The place is lovely and really spacious. We immediately felt like home and Laura did a great job answering all our questions. Everything you need for a trip to the beach is there and there are several stores and restaurants in walking distance.
Salomon
2016-11-02T00:00:00Z
Room Type
Entire home/apt
---
Property Type
House
---
Accommodates
2
---
Bedrooms
Kihei, HI, United States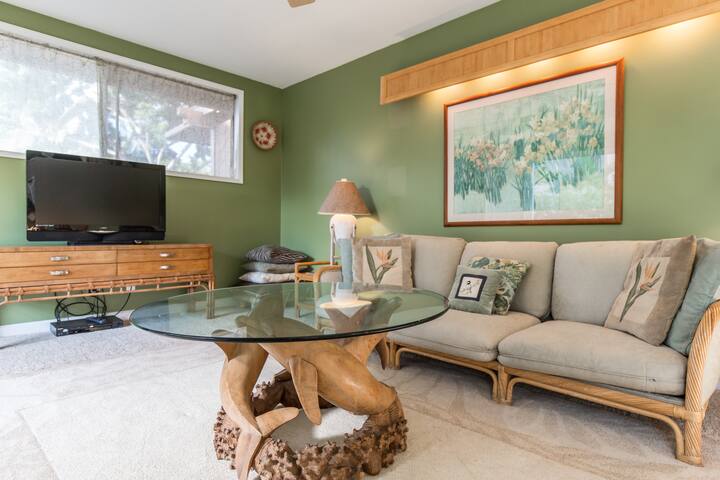 Beachfront shared condo w/ocean views! Suite features full private bathroom, queen-size bed, cable TV, free Wi-Fi, spacious closet, ceiling fan & 2 pedestal fans. Accommodates a maximum of 2 guests. Parking may be assigned or unassigned. Fully equipped kitchen, washer & dryer in the unit, pool onsite. Kamaole Beach Park right across the street with full frontal view from balcony. This is a 2 bedroom/2 bath guest condo, shared w/a max of 2 other adult, pre-verified Airbnb guests like yourself.
Beachfront shared condo w/ocean views! This is a 2 bedroom 2 bathroom condo. This listing is for one of the suites in the condo with a full private bathroom for your exclusive use. There is a maximum of 2 adult guests per room. All guests are pre-verified by reputable travel sites such as this one. Please do not request to book this suite if there are more then 2 guests in your party. Shared common areas are the fully equipped kitchen, lively and comfortable living room, and spacious lanai with ocean views. Please be courteous and keep all common areas clean. This suite features a full private bathroom, queen-size bed, cable TV, free Wi-Fi, spacious closet, ceiling fan and 2 pedestal fans. Parking may be assigned or unassigned. Fully equipped kitchen, washer & dryer in the unit, and pool onsite. Kamaole Beach Park right across the street with full frontal view from balcony. We provide linens, towels, shampoo, conditioner, shower gel, and a cooler for the beach. Room features keyed entry for greater peace of mind. Condo has keyless entry lock for easy self check-in/out process. I take pride in providing a very clean place including the disinfecting of all handles, light switches, remote, etc. Common areas such as kitchen, living room and balcony are shared and the preferred vibe is always Aloha :) Parking may be assigned or unassigned which will be determined closer to your arrival depending on availability. If you're not renting a car, the bus stop is right out front the complex. The beach is literally across the street. A 5 minute walk to the nearest plaza with many shops such as: supermarket, restaurants, convenience store, souvenirs, clothing stores, etc. Close to the best Kihei has to offer! Looking to rent a car? I offer a Nissan Altima which can be picked up and dropped off right at the airport for your convenience. Let me know if you'd like a quote. Renting a car is highly recommended. There's so much to see around the island. However there is a bus stop right nearby for those who choose public transportation.
The experience at the house was very nice. Clean, pleasant house with people that did not make very much noise. Good privacy, well maintained bathroom. Some additional perks like parking in the garage, use of brita filter / kitchen, and shampoo in the bathroom that was available to use were very nice. Two minor downsides is that there was a lot of very loud traffic noise with the windows open in the bedroom. Plus the room was quite small, without much more room than for the bed itself, although there was a small clothes closet which was appreciated. I thought the price at the time we rented the unit (160$, mid-March) ended up being quite high given the latter two factors.
Ben
2016-03-10T00:00:00Z
Michella was a wonderful host. Although she just moved in 2 weeks ago, everything was very clean and nicely arranged. She is mostly around and helps out if you have questions, but you always have privacy if you want to. There is s beautiful patio you can use for breakfast. Highly recommendable!
Jonathan
2015-05-02T00:00:00Z
Michella was a great host. Communiction was just perfect we received a code to enter the house and we were allowed to park the car in the garage. Then she surprised us with a upgrade to the balcony suite which was really nice. From the balcony you have a great ocean view.
Jo
2015-06-06T00:00:00Z
Awesome stay here ! Communication was great, Michella even let us drop our bags off early while we went and explored. Perfect location and right across the beach!
Stefanie
2017-04-08T00:00:00Z
The location is awesome with just a short drive up to some of the most beautiful beaches in Makena.
Sergey
2017-03-21T00:00:00Z
I was very happy with the cleanliness and comfort of the private bedroom and bathroom I rented! Also, the location of Michaela's home is great - literally across from Kamaole Beach and it was easy to walk down the road to all the shops/restaurants. The code access into the home really made check in easy. Communication with Michaela was also easy - she replied to emails almost instantly and was friendly.
Vilinh
2016-12-24T00:00:00Z
Write near the water basically walk across the street to the beech. Easy to check in and out.
Michael
2017-02-06T00:00:00Z
This was our first airbnb experience, and it was great! Everything was as described! The host was very welcoming! The neighborhood was great- we felt safe there, the room and bathroom were clean, and the bed was comfortable! Couldn't ask for anything more!
Heidi
2016-04-24T00:00:00Z
Room Type
Habitación privada
---
Property Type
House
---
Accommodates
2
---
Bedrooms
Kihei, HI, United States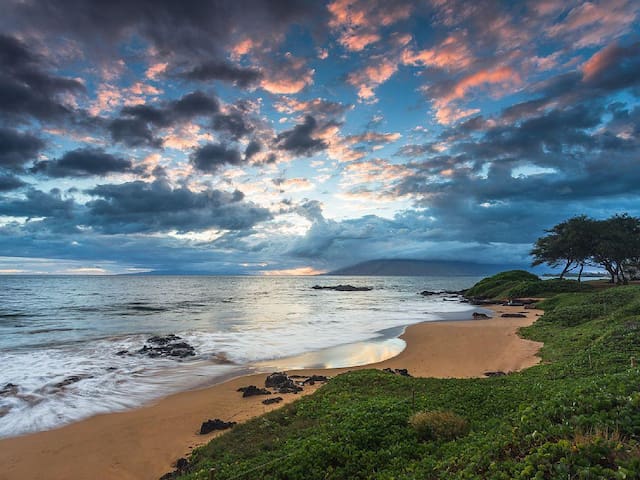 Private room in a beautiful family home in central Kihei. Awesome location with easy walking distance to shops, restaurants, beaches and more.
Ashley and her family were amazing and met me at the door when I arrived. Super helpful and great hosts.
Miguel
2016-12-23T00:00:00Z
The host canceled this reservation 18 days before arrival. This is an automated posting.
Jordi
2016-12-15T00:00:00Z
The host canceled this reservation 27 days before arrival. This is an automated posting.
Zsolt
2016-12-15T00:00:00Z
Many thanks Ashley for hosting us, your place is great :) it was really nice to meet you and your family. Mahalo!
Maru
2016-12-31T00:00:00Z
The host canceled this reservation 35 days before arrival. This is an automated posting.
Mari
2016-12-15T00:00:00Z
Room Type
Habitación privada
---
Property Type
House
---
Accommodates
2
---
Bedrooms
Kihei, HI, United States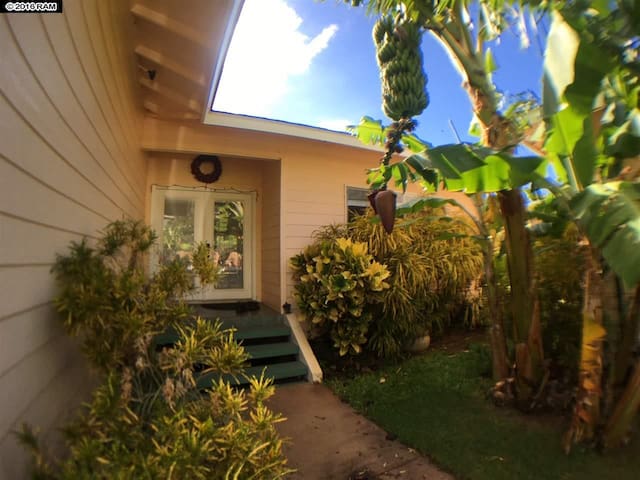 Our cozy Ilima guest room, lockout of a larger unit, is the perfect way for the budget traveler to save money on rent and enjoy more time on the beautiful Island of Maui. The unit is not large but it features everything you need for a great vacation.
Ilima Room: Our cozy Ilima guest room, lockout of a larger unit, is the perfect retreat for a single person, the budget traveler or for guests spending most of there time sightseeing the beautiful Island of Maui. With a total size, including the balcony, of 300 sqft it is our smallest, most affordable unit for one or two budget conscious travelers. The room itself (11ft x 11ft) features a comfortable queen bed, a tiny seating area with two chairs and a flat screen TV with DVD player. The room has a built in kitchenette with microwave, toaster oven, coffeemaker and a small fridge. A build in closet in the hallway allows you to comfortably store away all your belongings. Your private bathroom features a full size bathtub, a toilet and a single vanity. Outside your room you will find a cute balcony featuring two adirondack chairs and your own BBQ grill. Just sit back and enjoy a piece of paradise at the Hale Komo Mai guest (URL HIDDEN) Hawaii State Tax is included in the rates listed on AirBnB. English and German speaking private place. No big resort noises. Quiet friendly house. All our rentals sleep 2 persons each. The Property: The Hale Komo Mai - at 1539 Halama St. in Kihei is a quiet, elegant, clean and well maintained, SMOKE FREE property with individual vacation units. Other units on the same property: Choose from our 1-bedroom Sunset Suite - https://www.airbnb.com/rooms/27240 1-bedroom Cottage Oasis - https://www.airbnb.com/rooms/1851324 Aloha Studio - https://www.airbnb.com/rooms/2356032 Location: Our guest units are located in one of Kihei's nices areas close to Kalama Park, steps from Waiohuli beach and just minutes away from the Kamaole beach parks. Each unit is also equipped with a private Lanai and access to a BBQ grill. The location is perfect for nearby snorkeling, scuba diving or just to relax on the warm sandy beach. Enjoy a little piece of paradise in the heart of Kihei, just steps from the beach yet close to most shops and restaurants.
Quiet residential neighborhood with beach access right across the street. Public pool and tennis courts are in walking distance ( about 5-10 min walk )
Very clean and comfortable. Blocks from great restaurants in Kihei and a few minutes walk to a beautiful, secluded beach.
Dan
2017-01-23T00:00:00Z
Dominique is a great host, the house is amazing, very clean and comfortable. Very close to the beach, you can enjoy all the facilities such as beach chair, towel, drink cooler and a lot of more. I highly recommend his accommodation.
Martin
2017-01-01T00:00:00Z
Dominique was great! Greeted us when we arrived and made sure we had a parking spot. Showed us the place and had plenty of local recommendations. Super close to the beach and walking distance to a ton of great food spots. I would definitely stay again.
Eric
2016-12-26T00:00:00Z
Though short, we had a enjoyable stay at Dominique's! My husband and I found him to be an extremely pleasant host, the place we stayed in was accurately described, very clean and great wifi. Grab a couple of beach chairs go across the road and down a very short path and you are on the beach within a few moments to set up and watch a beautiful Maui sunset! Great location to jump off from, close to restaurants and shopping. We will come back and would certainly recommend his place!!
Sarah
2017-01-11T00:00:00Z
The host made me feel very prepared and confident. The description is accurate. I love the mini kitchen. I felt this was safe comfortable place I can relax while there. The neighborhood was serene with beach access to a beach with little foot traffic. Great place! Dominique was great at answering my questions and helping us get going. Love renting from him!
Ranny
2016-02-06T00:00:00Z
I had an amazing experience with Dominique, the studio was cozy and yet big enough for all my needs. He has basically EVERYTHING provided for you. A/C (which was a big thing), beach items , q-tips and shampoo/conditioner. He was informative of all the local areas people should visit and yet he left me alone most of the time to do my own things. The only thing I could see as a downside is that you don't have a stove but instead a fully functioning BBQ grill outside. To be honest that's little compared to what he provides, including pots and pans... it didn't bother me and I was still able to cook what I needed. I had a great experience and would highly recommend future stays with him.
Andy
2016-06-28T00:00:00Z
Dominique's place was very nice and peaceful! We really enjoyed our stay and liked that we could walk across the street to the beach for a beautiful sunset. Thanks Dominique! Would definitely recommend this B and B!
Marcy
2016-08-31T00:00:00Z
Such a wonderful and affordable place to stay! For a great price I was treated to a full studio apartment with kitchen facilities and even an outdoor grill! Terrific quiet street right next to the ocean! Very safe and multiple locked doors to access apartment. Lots of food and beach options very close. The best thing is the amazing condition of the space and the property. Every inch has been meticulously planned and beautifully designed. Everything was extremely clean and ordered. These people take hospitality very seriously and take great pride in their work. Thanks for a great stay!
Andrew
2016-09-12T00:00:00Z
Room Type
Entire home/apt
---
Property Type
House
---
Accommodates
2
---
Bedrooms
Kihei, HI, United States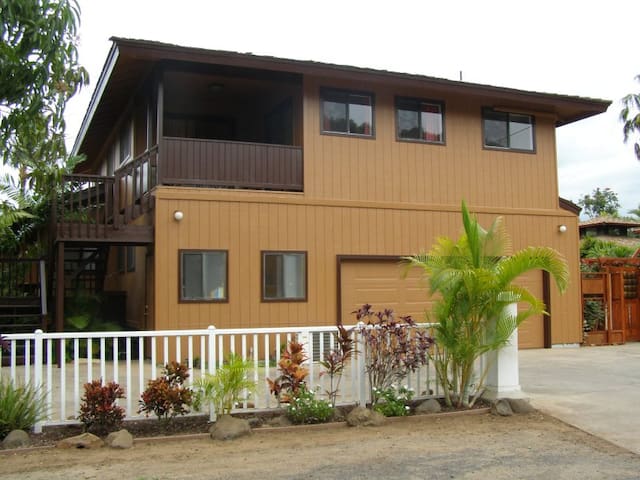 Cozy, clean, quaint and private, separate entrance from the main house, private lanai , own bathroom and kitchen, with lanai BBQ Grill, walking distance to Foodland, Kihei triangle, Kalama Park and Charley Young Beach, block from South Kihei Road
We call a studio "Ohana" in Hawaii. Ohana also means family and you will be treated with ALOHA Our space is cozy and quaint with an airy feel. We pride ourselves in keeping it very clean and comfortable. When the trade winds are blowing it is very nice and refreshing as the windows allow excellent air flow. It has its own private entrance and lanai area equipped with 2 chairs table umbrella and grill. It is a charcoal grill and we do not supply the charcoal or lighter fluid unless left by the previous guests. There is also beach chairs, beach umbrella and boogie boards for you to enjoy. Price includes taxes required by Hawaii law, NO SURPRISE FEES UPON CHECK-IN!!!
Quiet and friendly
The place was as advertised and was Great! The description was accurate and the location for us was very good.
Polly
2017-03-12T00:00:00Z
This was the cutest studio and had everything we needed to enjoy our little getaway on the island. The location was conveniently located between the highway and S.Kihei road so we were able to get to wherever we needed to go very quickly! I read all the reviews and everyone mentioned the bed... yup that bed was like sleeping on a cloud and the a/c cooled down the unit in no time. The place was more than perfect and if we come back this will be our first pick for lodging. It's not by the beach but it's only a couple minutes away!
Sophia
2017-04-09T00:00:00Z
My wife and I stayed at J&J's Ohana for one week in January 2017. We loved this apartment from the very beginning and felt very comfortable. It is very nicely and tastefully furnished and had everything we needed. We also enjoyed breakfast in the little lanai very much. If you are looking for a relaxing place to spend your vacation, this is it with its quiet neighborhood. You take only a few minutes by car to several nice beaches, shops, supermarkets and eateries. We decided to stay in Kihei on our trip because we thought it was a good place from where we could explore the island. And so it was. Mahalo to Johnny and Josephine for their friendly and caring hospitality. It was very nice to meet you. In Oahu we had seen an poster of the 40s or 50s in the Royal Hawaiian Hotel with the headline "Unforgettable Hawaii, no land so hard to bid farewell!". That's so true, we hope to come back some day. Claus, Frankfurt, Germany
Claus
2017-01-18T00:00:00Z
This was a very nice and spacious airbnb. Location is very central, in the middle of Maui and beaches are close by if you don't want to drive too far. Nice markets and lots of restaurants within few mins of driving. J&J are close by if you need anything, but you won't cause they equipped this place with pretty much everything you will need. Comfortable bed and lounge chair, that was our highlight! Thank you both again and will recommend to all.
Sarah
2017-03-06T00:00:00Z
Clean, comfortable and convenient! If you are looking for a place to sleep, prepare some food, shower and then spend yours days running around all day enjoying Hawaii...this is the place. Very soft bed and pillows, pots and pans/ plates silverware...all things you need to make food in their kitchen. There is even a small patio to sit outside and enjoy a drink, food or relax and take in the Hawaii breeze. If you are looking for a view and ocean front this is not the place. It is great for a place to sleep and prepare for a day exploring. Keep in mind it is in a residential area with views of your neighbors and cars. The hosts were very kind and attentive and were always there if you needed them for anything. Great place!!
Leafe & Katherine
2016-02-04T00:00:00Z
Johnny and Josephine were great. We were welcomed with open doors and a smile, were given complete privacy with the option to poke them whenever we needed to. The neighborhood is very residential. If you don't have a vehicle it's about a 15 minute walk to get down to the waterfront. The place itself is exceptionally clean and you'll have everything you'll need including a fully equipped kitchen. We stayed for 3 days and were happy with the place from A to Z. At the last day we even were so lucky to score a lift from Josephine to the airport which saved us quite some trouble. Awesome people, very enjoyable experience.
Nils
2016-03-11T00:00:00Z
This was the best place we stayed while on the islands. Our stay here was at the end of our trip and it was very easy to wind down and relax. Perfect in every way. The setting was quiet, safe, and relaxing. The bed was large and comfortable. We recommend it highly.
john
2016-10-18T00:00:00Z
John and Josephine were very flexible and accommodating for our stay. We landed into Maui at 11:00pm and reached their studio at 12am. The studio had a small backyard with table and shade. The studio was lovely, with an air condition and an excellently comfortable king bed! John and Josephine also allowed us to park our car into their driveway (as long as we wouldn't block theirs :-) ) - and regardless there is ample parking space around their house! John and Josephine are lovely folks who connected us with a concierge who helped us with book snorkelling tours, and also provided all the local info for tourism!
Sahil
2016-07-21T00:00:00Z
Room Type
Habitación privada
---
Property Type
House
---
Accommodates
2
---
Bedrooms
Kihei, HI, United States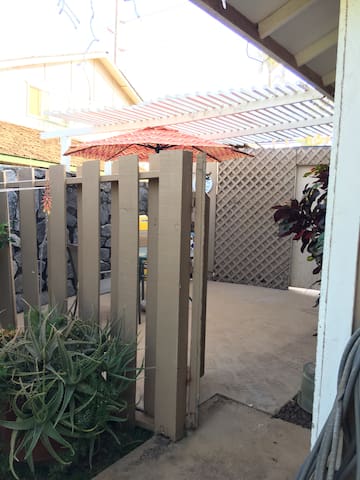 Aloha! We are located in central Kihei just minutes from beaches,parks,grocery stores,shops&activities.Great to get around by bike or on foot!This comfy&spacious bed&bath has its own lanai with outdoor seating&separate entrance for increased privacy.
Beautiful place! Loved staying here. Very close to many beaches, walking distance to sand, shops, and many restaurants. Explored all areas of Maui and were very happy we chose to stay in Kihei! Loved the seclusion and privacy of our room with bathroom and small kitchen area. We utilized the fridge and coffee maker, even used the BBQ one night! It is difficult to cook in the room with limited supplies and space but nice to have the option, and small meals i.e. Heating up leftovers or coffee and toast in the morning was perfect. The room was very very hot, especially during the day, cools a little overnight. Not unbearable but definitely uncomfortable. You can't beat this price though. The backyard patio was great, we sat out there most nights! The TV was functional and we watched Netflix in the room at night which was a great perk. Great place would stay again definitely.
Paige
2016-09-22T00:00:00Z
I had a great time @ Danielle's Condo. It's a big room with enough space for all your belongings including a wardrobe. There's everything you need for a longer stay: fridge, stove, water cooker, Coffee maschine, microwave, TV and real good working WiFi. Mahalo
Timm
2016-12-15T00:00:00Z
From the start, Danielle was wonderful and accommodating. I arrived late and had trouble finding her place in the dark but Danielle and her husband stayed up and helped me out. The accommodations were exactly what I needed - clean and quiet while being walking distance to shops (restaurants and a grocery store) and the beach. Though nothing fancy, I was happy with my choice and the price was reasonable, leaving me money to take advantage of all that Maui has to offer. It's just a short drive to the highway that can then take you all over the island. Best of all, Danielle and her husband were so lovely!
Melissa
2015-12-02T00:00:00Z
Danielle is a wonderful person, very helpful and caring. We had a wonderful time staying at her place. If you are visiting during mango season do taste one from her trees they are just amazing.
Nipun
2016-05-31T00:00:00Z
Very great location close to the Beach, restaurants and grocery stores. Danielle was not There but her father had taking care of us. He was very helpful, generous and kind. The apartment is simple but clean and convenient.
Andree-Anne
2016-07-29T00:00:00Z
We enjoyed our stay at Danielle's place. Great location, close to everything, no need to worry about parking.
Katsiaryna
2016-05-17T00:00:00Z
We only saw Danielle a few times but she was very friendly and helpful with things to do in the area. The room was as shown in the photos. It has its own entrance and washroom. There is a small kitchenette and dishes which was perfect for us. Everything was clean. The area was about a 5 minute walk from the beach and many shops and restaurants. It's a central location which made it easy to travel around the island.
Shalana
2015-12-11T00:00:00Z
Danielle and Allen were super friendly. They were very welcoming and informative without being intrusive whatsoever. The location of the property is fantastic, very central on the Southside coast. The room was spacious and very private. It even has it's own private outdoor area with a table and chairs plus a clothesline to dry your wet towels and such. We really enjoyed our stay.
Amy
2015-10-04T00:00:00Z
Room Type
Habitación privada
---
Property Type
House
---
Accommodates
2
---
Bedrooms
Kihei, HI, United States
1

–

18

of

300+ Home Rentals
Enter dates to see full pricing. Additional fees apply. Taxes may be added.