Beginning in August 2014 we started renting out our apartment. In a quiet street 1.5 km from the village. Many children's playroom. Suitable for 4 persons. Pet allowed. Near forest and beach! Bicycle rentals on village
Quietly situated on a B road (traffic only aanwonende)
It was a very nice stay at Bianca's small house. We had everything we needed - very comfortable beds, a new kitchen with a dishwasher, a senseo coffee maker and a clean bathroom. The interior is very pretty and made with love. The House is in a quiet, rural area, but you can walk to the centre of Vrouwenpolder within 15 minutes and with the car it are 5 minutes to the beautiful beach. All in all it was a nice weekend in zeeland :-)
Katrin
2014-09-07T00:00:00Z
We stayed for 2 nights at Bianca's place and had a very good time. She let us felt very welcome. The house is cosy, new and has everything you need. We also got food and drinks for the breakfast. You get a nice atmosphere, silence, and a nice host. We recommend this house and would come back.
Daniela
2016-04-23T00:00:00Z
We had a great time at Bianca beautifull appartement. It is cosy and calm, situated in a rural area quite close to the sea. We found everything we needed and communication with Bianca was very pleasant and fast. Thumbs up:)
Benjamin
2016-01-03T00:00:00Z
We booked Bianca's place during the days over New Year and it was a fantastic experience! The place is very nicely furnished with most care, perfectly clean and with lovely details and space. We got provided with all necessary basics and even got some fresh and tasty eggs from Bianca's own hens. The place is the perfect hideout apart from the main touristic spots but is still in a walkable distance (35 min.) to the beach where we enjoyed the turn of the year. With such a wonderful host and this great place our holiday will certainly stay in very good memories. We highly recommend Bianca as a host and would always love to come back again. Thank you, Bianca!
Micha
2015-01-02T00:00:00Z
Air bnb at its best!
Ulrich
2016-11-20T00:00:00Z
Very cosy place close to the beach. Lovely host. Our son enjoyed the chickens very much!
Marieke
2014-09-18T00:00:00Z
Everything was perfect in Bianca's home. I recommand this place.
Audrey
2015-08-17T00:00:00Z
Bianca's place is beautifully situated in a quiet street. The appartment has absolutely everything you need and is very comfy and cozy.
Lieve
2016-01-07T00:00:00Z
Room Type
Entire home/apt
---
Property Type
Apartment
---
Accommodates
4
---
Bedrooms
Vrouwenpolder, Zeeland, Netherlands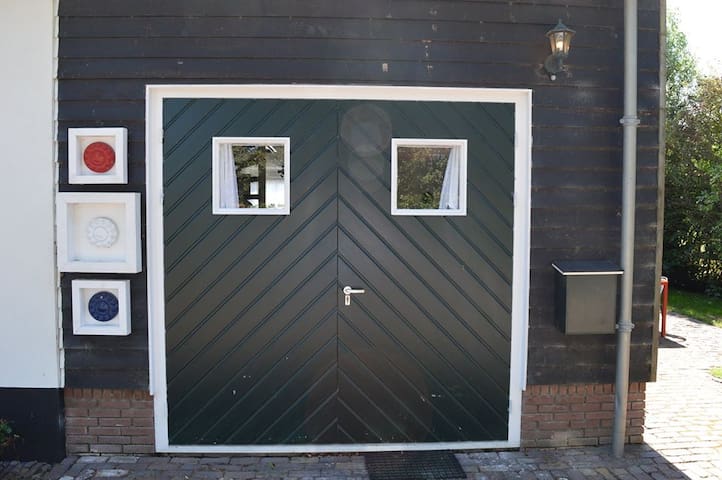 Studio North Sea is in the center of Vrouwenpolder, at only 10 minutes walk from the beach. Our Studio is suitable for couples and solo adventurers and two dogs are welcome!
Charming studio, ideal to take a few days relaxation. Kitchen with microwave, Senseo coffee, small fridge and electric cooker. Bathroom with shower and toilet. Terrace with table and chairs. Wifi and cable TV. The price per night is from 64 euros (min. Stay 2 nights), this includes bed linen, towels and excl. 1.25 pppn. 7 nights mandatory cleaning fee of € 35, - per booking.
In the village center, supermarket next door.
Room Type
Entire home/apt
---
Property Type
Apartment
---
Accommodates
2
---
Bedrooms
Vrouwenpolder, Zeeland, Netherlands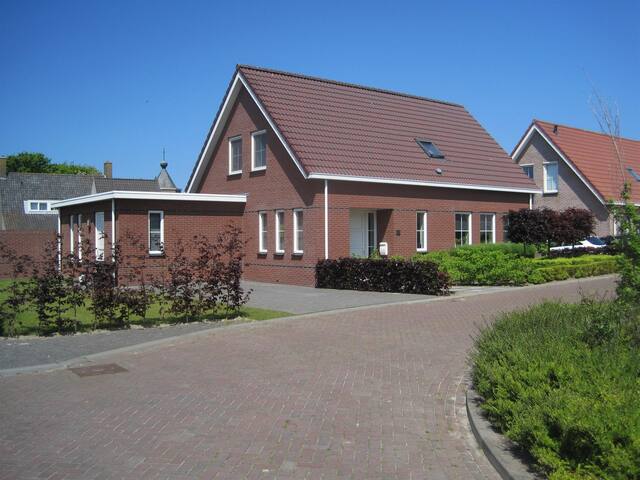 The apartment is located on the 1st floor of our barn. Our farmhouse is in the buitengebied.tussen Veere Vrouwenpolder. Close to forest and beach
It was very nice! We had a great new year!
Anika
2017-01-01T00:00:00Z
Lovely and quiet place where to stay and rest. The family is very nice and the house is comfortable. We will suggest to our friends and all the people who might be interested. Ciao
Alessandra
2015-08-16T00:00:00Z
The host canceled this reservation the day before arrival. This is an automated posting.
Andreas
2015-09-25T00:00:00Z
We had a lovely time at Magriet's apartment. We went there for a wedding in the camping next door, but we could definitely repeat for a nice weekend in the countryside. The apartment is big enough for four adults (as it has two bedrooms). It also has its independent entrance, kitchen, balcony and everything you need. The bathroom is very modern. Everything was clean and Magriet is so kind to put coffee and tea for the guests. The beach is very close!
Leorelis
2016-09-04T00:00:00Z
Die ländliche Umgebung und die Nähe zum Strand/Ort Vrouwenpolder ist ganz nach meinem Geschmack, es st sehr idyllisch und ruhig, wenn man von dem frühen Krähen des Hahns absieht. Alles war sauber, Einrichtung war ok. Gastgeber sind sehr freundlich. Es war ein schöner Aufenthalt
Sandra
2016-07-18T00:00:00Z
Sehr schöne Ferienwohnung, sehr ruhig gelegen. Guter Startpunkt für Ausflüge mit dem Fahrrad, auch mit Kindern. Kinder mochten das Trampolin, wir das tolle Bad! Empfehlenswert!
Marlen
2016-07-13T00:00:00Z
Wir hatten eine tolle Woche im Appartement. War alles sauber. Dreckige Handtücher wurden direkt in frische getauscht. Wir durften den Garten benutzen und beide standen uns mit Rat und Tat zur Seite. Sehr nette Gastgeber. Die zwei Zimmer liegen auf zwei Etagen mit steiler Treppe. Unsere 5jährige konnte sie aber schon gut rauf und runter kommen.
Natalie
2015-08-23T00:00:00Z
Sehr gute Lage und nicht weit von Meer und Strand entfernt. Mir hat es gut gefallen; alle nötigen Dinge waren in der Küche vorhanden. Geräumiges Appartment mit modernem Badezimmer und Balkon.
Christine
2015-08-25T00:00:00Z
Room Type
Entire home/apt
---
Property Type
Apartment
---
Accommodates
2
---
Bedrooms
Vrouwenpolder, ZE, Netherlands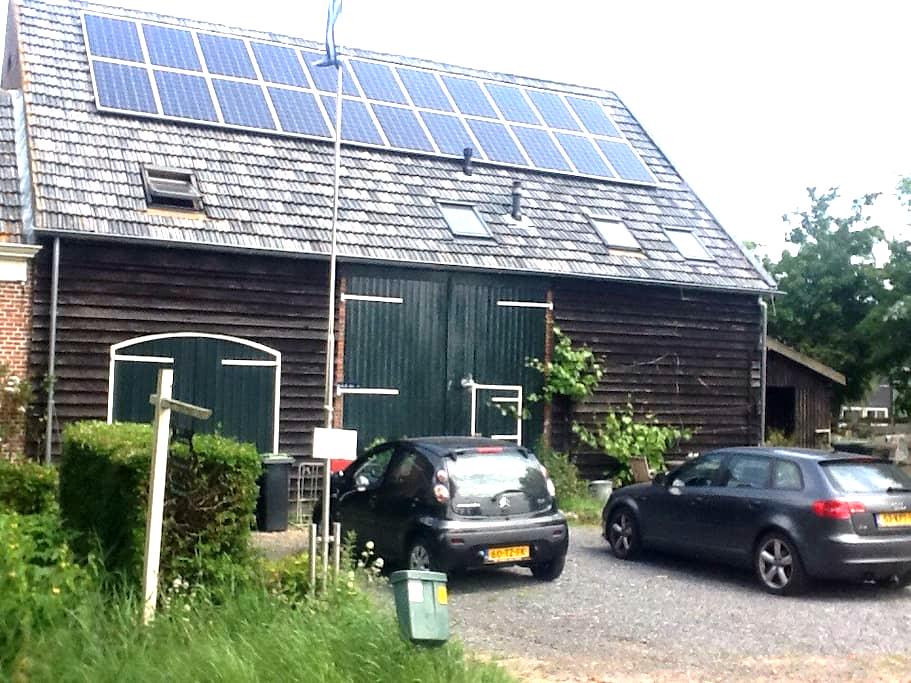 Welcome at Bed & Breakfast Vogelenzang (singing birds)! You like to see ducks to be born? You love Zeeland, beach, wood, castles and sea? Sara Bommeljé-de Koeijer welcomes you in her queendom, which she runs with heart and soul over 25 years. The bungalow and B&B have been in the family over 50 years! Your sweet bungalow has a kitchen, toilet, in and outside seat for some bbq and a small second room with bunk bed ie for the kids. There is free parking (for cars and bikes) at the lot.
Ideale ligging, unieke en gezellige studio voorzien van alles wat je nodig hebt. De kinderen vonden het kinderkamertje geweldig! Aanrader! :-)
Kevin
2016-09-18T00:00:00Z
Super tolle Unterkunft. Sehr gemütlich und heimisch. Gerne gerne kommen wir wieder! Domburg ist ein Paradies und diese Unterkunft hat genau dazu und zu uns gepasst.
Jenny und Ben
2016-09-16T00:00:00Z
Sara ist eine sehr freundliche sympathische Gastgeberin. Das Häuschen war sehr sauber und gemütlich. Es gibt einen Fernseher mit Sat . Die Toilette befindet sich draußen,aber direkt neben dem Häuschen zur alleinigen Nutzung. Die Dusche befindet sich ein paar Meter weiter im Haupthaus. Eine kleine Terrasse gehört zum Haus ,hier gibt es viel Sonne . Wir durften auch den Garten mit benutzen . Direkt hinter dem Grundstück gibt es ein kleines Schloss mit einem Park. Zum Strand sind vielleicht 7 min.in den Ort muss man etwas länger laufen. Denke 20min (habe nicht auf die Uhr geschaut ). Hunde sind am Strand erlaubt, früh morgens und spät Abends sogar ohne Leine. Es gibt Möglichkeiten zu Reiten in der Nähe. Ich empfehle eine Schiffsrundfahrt in Veere.
Lisa
2016-08-19T00:00:00Z
Es war sehr schön, einfach, klein, aber sehr gemütlich. Sara ist eine liebenswerte Gastgeberin und hat sich sehr viel Mühe gegeben.
Heidi
2016-09-09T00:00:00Z
Die Gastgeberin war sehr zuvorkommend und hilfsbereit. Wir hatten eine schöne Zeit.
Sandra
2016-10-16T00:00:00Z
Alles war so wie beschrieben, alles lief reibungslos und ohne Komplikationen. Sara ist eine herzliche, offene und unkomplizierte Gastgeberin die es einem leicht macht, sich willkommen und wohl zu fühlen. Sehr zu empfehlen!!
Benjamin
2016-10-23T00:00:00Z
Ja
Juan
2016-10-03T00:00:00Z
Der Kontakt mit Sara war sehr freundlich und unkompliziert. Das Häuschen war wie beschrieben - schlicht aber gemütlich und mit allem ausgestattet was man braucht. Eine Toilette gibt es im Häuschen, das Badezimmer ist im Haupthaus zu dem man mit einem eigenen Schlüssel jederzeit Zugang hat. Da wir die einzigen Gäste waren, war es überhaupt kein Problem. Weiß aber nicht wie es wäre wenn die anderen Zimmer auch voll gebucht wären. Die Lage ist gut, ca 15 Minuten zu Fuß nach Domburg, mit dem Auto keine 5 Minuten. Zum Strand kommt man zu Fuß in guten 5 Minuten. Der Garten am Haus ist schön, Parkplätze sind mehrere vorhanden.
Isabell
2016-06-23T00:00:00Z
Room Type
Entire home/apt
---
Property Type
Apartment
---
Accommodates
4
---
Bedrooms
Domburg, Zeeland, Netherlands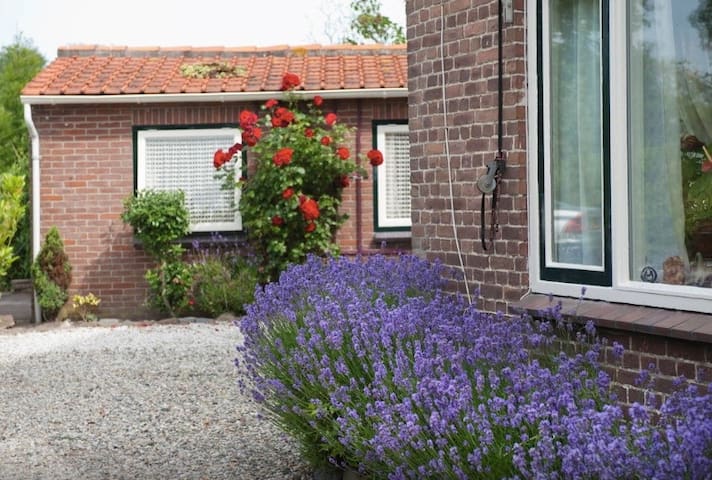 Plain studio at the border of the village. Ideally situated for activities as: golf, surfing and beach activities. Domburg has many cosy restaurants and cafe's, many of them with terraces. DISTANCES Center of Domburg (200 meters) Beach (200 meters) Golf (200 metes) Surf beach (500 meters) STUDIO - Free entrance - Free parking on private ground - Area 25 square meters - Bathroom with shower, toilet and washbasin - TV and DVD player - WIFI, but only in the garden. - Two beds - Kitchen with 2 electric boiling ring and Frigidaire - Coffee machine and Senseo FURTHER - Bedsheets, towels and cleaning inclusive - local rates included
Nice and always friedly host! Everything as described.
Marcus
2014-04-26T00:00:00Z
Nice and clean appartment close to the beach. Nice host!
Claudia
2014-11-24T00:00:00Z
I would lik e to thank Rogier for the wonderful stay in his house in Domburg. The appartment is perfect for 2 persons. Everything you need is available in the appartment, clean and comfortable. Perfect place there, 5 minutes max. to the beach and 5 minutes to downtown Domburg with a lot of good restaurants and bars. We will come back. Rogier is a very friendly and declared everything we needed.
Andreas
2016-04-18T00:00:00Z
Being less than five minutes from the beach by foot is the best thing about the place! Rogier was great and relaxed. The place is compact but has a nice bathroom, and everything you really need
Mark
2013-07-09T00:00:00Z
We had a nice weekend in Domburg. Very good location. Near beach and centre of town. Studio is simple but sufficient and clean. Private. Host was friendly and welcoming.
René
2014-08-25T00:00:00Z
I really likes that studio. It was clean, nice and perfect located. Rogier was a nice host though we just saw him a few times.
Romy
2013-10-03T00:00:00Z
Really nice apartment in easy walking distance to beach and town. Thanx, Rogier!
Bianca
2017-04-06T00:00:00Z
My Mum and I stayed at Rogiers Studio for two nights. It is really nice and it has everything you need for a few days of holiday in Domburg. The location of the the Studio is perfect, because you just need a few minutes to the beach and its also very close to the center of Domburg. Rogier and his wife are very freidly. Im sure we are coming back soon!
Laura
2014-05-16T00:00:00Z
Room Type
Entire home/apt
---
Property Type
Apartment
---
Accommodates
2
---
Bedrooms
Domburg, Zeeland, Netherlands
Diese moderne, neu renovierte und mit viel Liebe hochwertig eingerichtete Ferienwohnung von ca. 50 qm befindet sich in der schönen Allee "Prinsepark" in Domburg und bietet Platz für 4 Personen. Die Wohnung ist komplett ebenerdig und verfügt selbstverständlich über ein eigenes Duschbad und ein separates WC.. 2 Schlafzimmer mit Doppelbetten, ein Wohn-Essbereich mit integrierter neuer Küchenzeile und der schöne Garten zur exklusiven Nutzung runden das Domizil ab.
Diese moderne, neu renovierte und mit viel Liebe hochwertig eingerichtete Ferienwohnung befindet sich in der schönen Allee "Prinsepark" in Domburg. Hier ist, auf Grund der Lage, sowohl Ruhe und absolute Erholung möglich, als auch nach nur 10 Minuten Fußweg das Eintauchen ins quirlige Zentrum. Den Strand erreichen Sie ebenfalls in nur wenigen Gehminuten. Ihr Auto parken Sie kostenlos auf einem privaten Parkplatz direkt an der Wohnung. Die Wohnung ist ebenerdig und barrierefrei. Sie haben einen Wohn-Essbereich, ausgestattet mit Sitzmöglichkeiten für 4 Personen, TV (NUR deutsche Sender / ASTRA !!!!!), Radio, CD, kostenlosem WLAN/Internet, einem schönen Essbereich sowie einer neuen sehr gut ausgestatteten Markenküche inkl. Nespresso-Maschine (Achtung: Es werden Kapsel benötigt, kein Kaffeepulver). Die Elternschlafzimmer ist mit einem Doppelbett (mit separaten Matratzen 90 x 200 cm) und einem Kleiderschrank ausgestattet. Im 2. Schlafzimmer befinden sich 2 Einzelbetten (90 x 200 cm) mit der Möglichkeit diese auch zu einem Doppelbett zusammen zu stellen. Zusätzlich ist Platz für ein Kinderbett. Die Betten sind bei Ankunft frisch bezogen, und ein Handtücher-Paket pro Person liegt für Sie bereit. Im Badezimmer gibt es eine große begehbare Dusche, ein Waschbecken und eine Waschmaschine-Trockner-Kombination. Es gibt zusätzlich noch eine separate Toilette. Zu der Wohnung gehört ebenfalls ein großzügiger Garten der Ihnen zur alleinigen Nutzung zur Verfügung steht und der so angelegt ist, dass Ihnen den ganzen Tag über sowohl sonnige als auch ausreichend natürlich beschattete Bereiche zur Verfügung stehen.
Sehr ruhige Lage in einer der schönsten Straßen / Alleen von Domburg - aber dennoch fußläufig zum Strand und ins quirlige Zentrum.
The host was not there but indications were clear enough! House is very nice and convenient, in a very quiet area. We enjoyed our stay there.
valentina
2016-04-11T00:00:00Z
Well equiped and very nice and conveniently located bungalow. Spacious enough for a familly
Michel
2016-11-06T00:00:00Z
Wir wurden nett empfangen und haben uns direkt wohl gefühlt. Die Vermieter waren sehr sympathisch. Anfragen im Vorfeld wurden sehr schnell beantwortet. Das Haus ist schön eingerichtet und hat mehr als man braucht( Kids haben sich an der Legokiste erfreut). Die Lage ist Top. Man ist schnell im Ort, hat aber eine absolut ruhige Lage in gepflegtem Wohngebiet. Wir kommen gerne wieder wenn wir dürfen !
Markus
2016-10-22T00:00:00Z
We hebben genoten in het huisje met een heerlijke tuin, waar je de hele dag zon hebt. Het huis is van alle gemakken voorzien, en er is veel licht. Het is rustig gelegen en nabij het strand en het centrum van Domburg. Wij zien ons hier zeker wel terugkomen. Alles is goed geregeld.
Viviana
2016-05-08T00:00:00Z
Alleen duitse tv zenders. Niet zo leuk als het slecht weer is.
Ellen
2017-01-15T00:00:00Z
Im Vorfeld gab es bereits eine sehr angenehme KommUnikation. Eine "GebraUchsanweisUng' für die WohnnUg war vorhanden Und z.B. Salz Und ZUcker.
Sabine
2016-09-27T00:00:00Z
Super schnellen, freundliche Kommunikation. Sehr schöne Wohngegend, alles wichtige, wie Strand, Restaurants, Bars, Einkaufsmöglichkeiten fußläufig erreichbar. Ausstattung mehr als ausreichend. Auch im Herbst ein tolles Reiseziel!
Maren
2016-11-01T00:00:00Z
Sehr ruhige Umgebung, schönes Haus und nette Gastgeber. Innenstadt ist in 10min zu Fuss und der Strand in 15min erreichbar.
Christian
2016-09-17T00:00:00Z
Room Type
Entire home/apt
---
Property Type
Apartment
---
Accommodates
4
---
Bedrooms
Domburg, Zeeland, Netherlands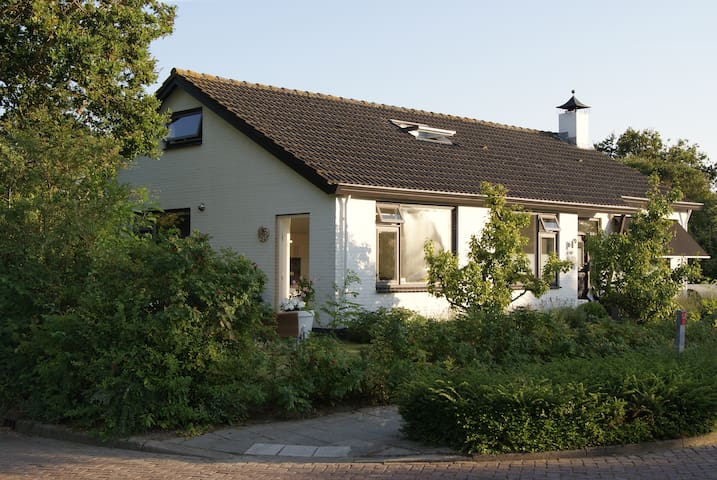 Our property is on 200 m from the town center, beach, terraces, restaurants, shops, swimming pool, sauna in short everything within walking distance. With us you leave you car unused the entire holiday. You will enjoy our house because it is cosy and functional. Your privacy is assured. There is a private parking lot on some meters of the House (and this is not insignificant in Domburg!). Your own bicycles can be placed within us. Our space is suitable for couples and solo adventurers
Layout: Ground floor: living room with open kitchen (appliances), toilet / shower / sink, large closet with safe. First floor: 2 single beds, cupboards and wardrobe and an extra sink. If necessary. cot. Central heating in all rooms. The kitchen has an electric 4-ring hob, toaster, kettle, Senseo coffee machine, fridge freezer and microwave oven (convection, grill and microwave). The beds are made. Personal towels and kitchen linen to be brought along. The bathroom is divided with a shower and toilet and water fountain.
Our favourite breakfast and lunch opportunity is the Domburgsche beer and Milk salon. Everything is made from organic and local produce. You can find this on 100 metres from the apartment. Also to get your fresh sandwiches for your breakfast to take away!
The host canceled this reservation 96 days before arrival. This is an automated posting.
Tine
2017-01-09T00:00:00Z
It was a pleasure meeting Diana, she was so kind and thoughtful. The bed was done and the whole flat was very clean. She explained where to find the beach, the supermarket and everything we needed. There is a fully equipped kitchen. The only disadvantage is that there is no window except the door on the ground floor. The beds were very comfortable and it was a bright a nice bedroom, which can be darkened. She surprised us with apple juice from the region, when we arrived, which was very tasty. The weather was fantastic and we had a great time in Domburg. Thanks again for being such a great host Diana :-) I am looking forward to coming back!
Lena
2016-06-16T00:00:00Z
The host canceled this reservation 298 days before arrival. This is an automated posting.
Dominik
2016-10-13T00:00:00Z
Lovely and comfy apartment in a nice and quiet town next to the beautiful North Sea. Very recommendable to recover and rest for some days with a nice countryside around and everything you need just some minutes footway away.
Caro
2017-03-26T00:00:00Z
Diana informiert perfekt und detailreich schon vor der Anreise und erfüllt sehr nett Extrawünsche (z.B. eine Extradecke).
Nicola
2017-03-15T00:00:00Z
Room Type
Entire home/apt
---
Property Type
Apartment
---
Accommodates
2
---
Bedrooms
Domburg, Zeeland, Netherlands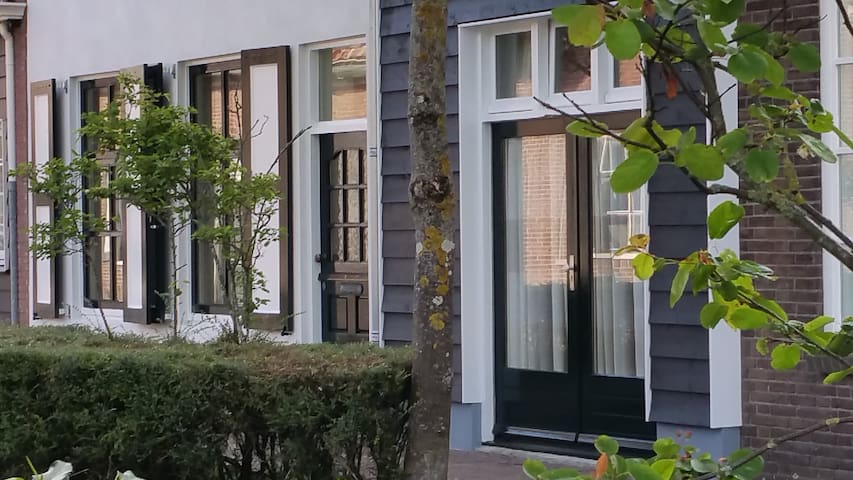 This upstairs apartment is well suited for 2 to 6 persons. The apartment offers free parking / wifi and a great BBQ terrace. Domburg is a great city for relaxed holidays. If you like beach walks and enjoy the fresh sea air you are at the right place! Families or friends, everybody is welcome.
4 room appartment at one of the most quiet squares in Domburg, Zeeland. Barely any traffic. The appartment has a kitchen, terrace for BBQ-ing and a television corner. On the terrace you have a nice view over the country side, you can see deers walk buy regularly. Apartment has kitchen, dishwasher, bath room, television, parking place and free WIFI.
On the square children can play freely, the appartment is a 10 minute walk from the beach. The village of Domburg is also a five to ten minute walk.
We had a perfect long weekend with friends in Domburg. The appartment is very nice and cozy. The kitchen is well equipped. There are 3 bedrooms with double beds -perfect for 6 people. Great terrace to sit outside and have a barbecue. We will definitely recommend this place.
Sabine
2014-06-23T00:00:00Z
Are you looking for a place to stay with family or friends? You've found it in Willem's apartment! We were perfectly welcomed by fresh flowers on the table. The apartment is light, spacious and well equipped. Simple but there is everything you might need from microwave, dish washer to a kids bed. The centre of Domburg is only 7 minutes by foot, the beach 10 minutes. During our stay over a long weekend the weather was partially rainy. So we were lucky to stay in a place with enough room(s) to feel comfortable. All in all: it is an absolute recommendation and a bargain.
Christoph
2013-09-17T00:00:00Z
Willem's apartment was very nice. It was clean and comfortable and the pictures reflect it well. It is located in a lovely part of Domburg. It is a quiet area but easily within walking distance to the town centre and beach. Although we did not meet Willem, he arranged for a friend to meet us when we arrived in Domburg. All went very smoothly and we would certainly stay here again.
Harvey
2016-05-14T00:00:00Z
basic and simple appartment but with everything you need and very clean. close to the centre of Domburg. we enjoyed our stay very much and so did the kids (3, 4 and 0). Willem is very quick in answering all questions. would definitely like to come back!
Carolien
2013-05-06T00:00:00Z
It is a very quiet and peacefull house to rest. The beaches, the towns and woods around are really beautifull! People was nice. Plus, there were all the comodities you need in the house and in the town !
Pauline
2014-05-12T00:00:00Z
We had a great stay. Everything was perfect. The Apartment was really great.
Los
2013-10-21T00:00:00Z
This is a great house in a quiet neighbourhood. Is has a cosy sitting area with lot of sunshine with a nice view over a small river. The house was properly cleaned, new bed sheets available. Thanks for the lovely stay.
Maria
2014-04-07T00:00:00Z
Very nice and comfortable appartment!! The place is as calm as it can ever be in a small town (6-10 Sept). At the same time you can reach the beach and the center of Domburg in less than 10 minutes by foot.
Daniel
2013-09-11T00:00:00Z
Room Type
Entire home/apt
---
Property Type
Apartment
---
Accommodates
6
---
Bedrooms
Domburg, Zeeland, Netherlands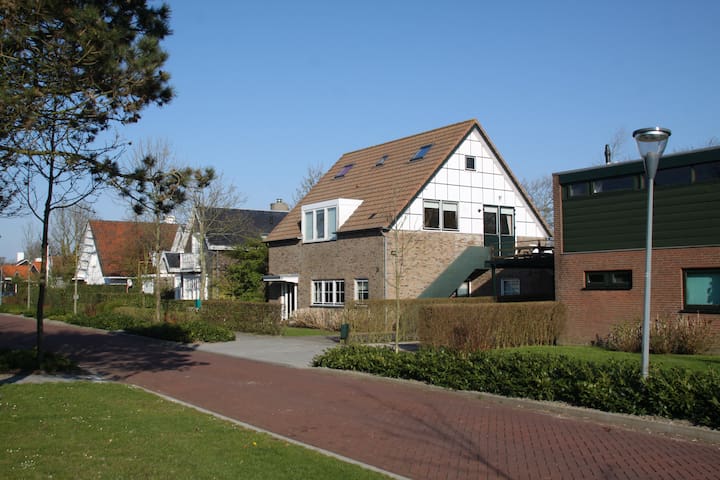 Het appartement met balkon en parkeerplaats heeft twee slaapkamers, een woonkamer, een keuken, een badkamer en in de tuin kunnen de kinderen gebruik maken van de schommel, glijbaan en trampoline. Uitzicht op de hoofdstraat, kerk. 150 meter van het strand.
Room Type
Entire home/apt
---
Property Type
Apartment
---
Accommodates
4
---
Bedrooms
Domburg, Zeeland, Netherlands
Comfortabel appartement voor 2 personen dat bestaat uit een woon/slaapruimte, kitchenette en een badkamer met douche en toilet. Het appartement is design ingericht en van comfort en een bijzondere sfeer voorzien. Een gezamenlijk nespresso-apparaat is te vinden in de centrale hal. Het appartement beschikt niet over een balkon. Inchecken vanaf 15.00 uur Uitchecken tot 11.00 uur De receptie is aan de Herenstraat 24 te Domburg (Apparthotel Bommelje)
Domburg is één van oudste badplaatsen van Nederland. Niet verwonderlijk dat honderden jaren geleden Domburg al een aantrekkelijke bestemming was. Als kuuroord voor de elite en vanwege het bijzondere Zeeuwse licht voor kunstenaars. Nu is Domburg een favoriete vakantiebestemming aan het strand. In 2015 is het Domburgse strand uitgeroepen tot 'Schoonste strand van Nederland'. Het Strandappartement standaard ligt op slechts een paar minuten loopafstand van strand, zee en de gezellige hoofdstraat. De bijzondere inrichting met de leukste design meubeltjes zorgt voor veel comfort, gemak en een gezellige sfeer. Eigen parkeerplaatsen zijn aanwezig
The apartment was great, everything was practically brand new and exactly as shown in the photographs. The location is wonderful - five minutes away from the beach and even less to the main street, with its charming cafes and restaurants. The only issue was the very variable Wifi strength. However, I would definitely stay again :).
Jennifer
2016-03-16T00:00:00Z
We had a wonderful time in this apparthotel. Big room, nice kitchen and a huge bathroom. It made our stay at Domburg very easy. Also goid parkibg facilities and a nice buffet breakfast is possible. 5 min walk to rmthe beautiful beach. I recomnend this place and would be glad to come back again !
nicole
2016-01-18T00:00:00Z
Apparthotel is located right in the middle of Domburg, everything on walking distance. Totally super for enjoying this beach-town! Communication upfront and check-in were easy and all friendly. The room itself fits the pictures, sleep is good, enough storage space. Be aware that not all rooms have a balcony (although the pictures might suggest that) and that towels need to be paid for - to avoid surprises. Is it a real airbnb experience? No. These are simply hotel rooms with a little kitchenette, with the freedom of an appartment, without the service of a hotel. Which is ok as it simply what it is. Looking for that: perfect choice. For us, the location simply did it and are happy to book again.
Paul & Ruth
2016-08-23T00:00:00Z
Zeer comfortabele ruimte. Alles aanwezig. Met name fauteuils, bed en badkamer comfortabel. Eethoekje minder prettig vanwege het gekozen materiaal. Goede ligging - prettig appartement!
Myrthe
2015-12-23T00:00:00Z
Mooi Praktisch appartement. Grootschalig en eigenlijk gewoon een hotel met hotelreceptie. Niet wat ik van airbnb zou verwachten. We hebben prima geslapen.
Christian
2016-04-18T00:00:00Z
Wir verbrachten eine Nacht im Apparthotel und sind sehr zufrieden. Unkomplizierte Abwicklung, nettes Personal, schönes Haus mit geräumigen Appartements, picobello sauber und ganz nah zum Kern von Domburg und den schönen Stränden. Das werden wir öfter buchen.
Andrea
2016-02-29T00:00:00Z
Das Appartment hat einen starken Hotelcharakter. Es ist alles sehr sauber und auch geschmackvoll eingerichtet. Hochwertige Einrichtung. Die Küchenzeile ist ausreichend um sich eine Kleinigkeit zu zubereiten. Die Kaffeemaschine im Flur arbeitet Prima aber eine kleine in der Küche wäre auch nett. Handtücher nicht vergessen!
Christoph
2016-03-25T00:00:00Z
Een super mooi en ruim appartement op Eem centrale locatie in Domburg. De kamer was netjes, schoon, verzorg en van alle gemakken voorzien. Lichte kamer, met een leuke zithoek en een goed bed! De Nespresso op de gang was ook erg fijn.
Sietske
2015-11-16T00:00:00Z
Room Type
Entire home/apt
---
Property Type
Apartment
---
Accommodates
2
---
Bedrooms
Domburg, Zeeland, Netherlands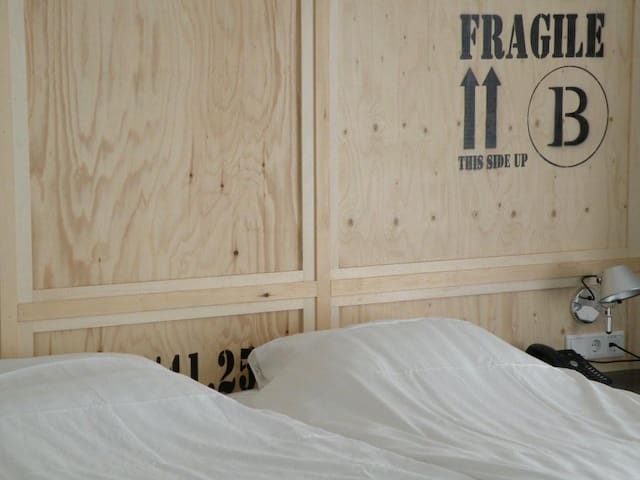 The fabulous hotel Vierwegen is situated in the center of the famous seaside resort Domburg. Vierwegen is only few steps away from the beach. You can enjoy the nature, be active or cultural. Shopping is also possible. Moreover, hotel Vierwegen and Domburg are ideal to visit with kids
Het sfeervolle apartement bevindt zich op de tweede verdieping.
Het strand, de duinen en het bos zijn op enkele meters afstand. Domburg heeft daarnaast tal van winkels, cafeetjes en restaurants. Fietsen, wandelen, zwemmen, golven, surfen, paardrijden, shoppen, musea bezoeken: alles is mogelijk
The reservation was canceled 118 days before arrival. This is an automated posting.
Gottwin
2015-03-07T00:00:00Z
Room Type
Entire home/apt
---
Property Type
Apartment
---
Accommodates
4
---
Bedrooms
Domburg, Zeeland, Netherlands
This newly refurbished 45m2 apartment is in Middelburgs' historic city centre. The grand city hall, shops, cafe's and restaurants are at a 3 minute walk. Museum, cult filmhouse and artgalleries also nearby. Zeelands' finest beaches are within cycling distance. The place has high ceilings, an open kitchen/living, modern bath room and bedroom. Wifi is available. Great for couples, business travelers, etc. Train station nearby. The apartment is accessible by car with parking spaces nearby.
This sunny, newly refurbished,fully equiped apartment, is located on the ground floor of an traditional canal house from around 1850. The apartment is modern but has some original details such as the heavy oak beams in the ceiling. It is ideal for solo travellers or couples. The kitchen has a dishwasher and micro wave. There is a modern bathroom with shower and washingmachine. The apartment is very comfortable in summer as it remains cool during hot summer days due to its thick walls. In winter it is cosy and warm with floor heating, super-insulated walls and triple glazing.
Quiet innercity neighbourhood with people from all ages. Freshly baked bread available on the market square at 3 minutes walk. Fresh vegetables and fruits available on the marketsquare on Thursdays (main market) and Saterdays (just a few market stalls). Specialist shops for chocolate, cheese, organic foods, oriental foods, fruit and veggies all at 5-10 minutes walk. The Zeeuws Museum, Zeeuws Archief (archive), abdij buildings (abby) and historic city hall are all at walking distance.
Very nice renovated appartment at a beautiful canal, although almost in the city center it's a quit neigbourhood, and in just a 10 minutes walk you are at the town hall square. Middelburg is a small town with lots of 17th century houses/monuments. In summertime we can recommend the kloverniersdoelen restaurant. (you can eat outside in the garden) tip: you can use the boat that's in the back alley to make a trip over the canal, you have to paddle :-)
Mark
2016-08-01T00:00:00Z
This was our first time using Air B&B. The place was excellent, the area was excellent and the village was amazing. Will definitely be back.
Lana
2016-12-18T00:00:00Z
Very quiet and comfortable studio in the heart of Middelburg. Dishwasher, washing machine, and dryer are available. Kitchen is excellent for cooking. Perfect for short or extended stays.
Wim
2016-10-09T00:00:00Z
It was a great time in Middelburg, and Mira & Jeroen are great people. those people having as hosts and friends is a wonderful part in holidays. Of course the calm neighbourhood and situated close to the town center ist also goog (including great supermarket).
Ansgar
2016-10-29T00:00:00Z
Brand new apartment, clean and cozy atmosphere in the nice centre of Middelburg. Mira and Jeroen are warm hearted and friendly hosts. Highly recommandable!
Martin
2016-09-29T00:00:00Z
Located downtown, 3 minutes walk from the central place, in a very suggestive corner, the location worth 10/10. The apartment is brand new and very well decorated and the guests are a very warm and gentle family. We have been received with a very nice bouquet of flowers for our wedding anniversary and Mira was always ready to help us for everything we may need. Anything to improve? Darker curtains to have some more hours to sleep in the morning and the wifi connection (quite weak, a repeater may resolve the issue). Some more words about the town: wonderful, magic and friendly. restaurants: 10/10 just follow (SENSITIVE CONTENTS HIDDEN) suggestion. Many thanks to Mira and Jeroen!
Stefano
2016-10-02T00:00:00Z
It was a great apartment. Right in the Middle of Middelburg. Clean. Exactly as described. Just down the road from where I needed to be. Mira was super nice. The place was clean, and a I had a great time and was able to work there on my presentation with no trouble. It was extremely spacious and should be lucky enough to revisit Zeeland I would ask to stay there again.
Robert
2016-09-16T00:00:00Z
Super netjes appartement midden in de binnenstad van Middelburg!! Auto kan op 5 min lopen gratis geparkeerd worden! (Wiardie Beckmanlaan) Voor de deur parkeren kan ook. Hiervoor hebben Mira en Jeroen een bezoekers pas waarmee je goedkoper kunt parkeren, maar daar hebben wij geen gebruik van gemaakt. Wifi is erg goed en dus ook makkelijk voor als je een tablet of laptop meeneemt. Winkels, supermarkt, goede restaurants, terrasjes.....enz allemaal op loopafstand!! Goede communicatie tussen Mira, Jeroen en ons. Het zijn echt hele gastvrije mensen. Wij hebben een top week gehad!
Marina
2017-02-18T00:00:00Z
Room Type
Entire home/apt
---
Property Type
Apartment
---
Accommodates
2
---
Bedrooms
Middelburg, Zeeland, Netherlands
U bent vanaf september van harte welkom op één van de beste locaties in het centrum van Middelburg. Met vrij uitzicht op de Binnenhaven en op de Vismarkt is het ruime en lichte appartement ideaal gelegen. Ons volledig gerenoveerd appartement is met 100m2, hoge plafonds, 2 slaapkamers, eetkamer, woonkamer, badkamer, open keuken en dakterras ruim en van alle gemakken voorzien. Authentiek, design, vintage, kindvriendelijk, verrassend, comfortabel en eigentijds. Een leuke plek :)
Het appartement (circa 100 m2) is van april tot september volledig gerenoveerd en werkelijk alles is vernieuwd. De insteek van de renovatie was om alle mooie oude details van het huis in ere te herstellen en terug in het zicht te brengen. We hebben dit gecombineerd met onze liefde voor design- en vintage spullen en geprobeerd een unieke plek te maken die verwelkomt en rust geeft. Het appartement heeft 2 woonlagen plus een ruim dakterras met veel privacy. Via een eigen ingang, komt u met een trap naar de eerste verdieping. Deze ruimte heeft hoge plafonds, grote en hoge ramen, ornamenten- en balkenplafonds en 2 schouwen. De woonkamer en de eetkamer zijn gescheiden door mooie glas in lood kamer en suitedeuren. De woonkamer heeft met 2 grote ramen uitzicht op de Binnenhaven. Het originele ornamentenplafond, de glas in lood deuren, de houten vloer en de karakteristieke oude muur geven de woonkamer een eigen karakter. De woonkamer is uitgerust met een 40 inch Led tv, overal goede WiFi verbinding, een relaxte vintage bank met 2 fauteuils, een muziekinstallatie, oude bordspelletjes en dergelijke liggen in de kast. Centraal in de eetkamer staat een royale tafel met 6 stoelen. De eetkamer gaat in een L-vorm over in de open keuken die voorzien is van alle comfort. Op de eerste verdieping bevindt zich in de gang het toilet. Op de tweede verdieping is het oude houten spant van het dak in het zicht gebleven en bevinden zich 2 sfeervolle slaapkamers met nieuwe tweepersoonsbedden (1,80 bij 2 meter) en voldoende kastruimte in elke kamer. Verder bevindt zich op de tweede verdieping een aparte ruimte met onder meer een wasmachine en een badkamer met ruime inloop douche met aparte regen- en handdouche en 2 waskommen. Het ruime dakterras (circa 25m2) bevindt zich ook op de bovenste verdieping en is een heerlijke plek om te eten aan de tafel, te loungen op de bank en te genieten van het uitzicht op de gezellige oude Vismarkt.
De Locatie is een belangrijk pluspunt van ons appartement. De Turfkaai waar het appartement aan gevestigd is bevindt zich aan de beeldbepalende Kaaienroute van Middelburg. Met het gezicht naar het water en de winkels, restaurants, koffiezaakjes en cafe's in de rug. Letterlijk om de hoek zit onder meer een goede espressobar ((URL HIDDEN) een leuke lunchroom met schitterend terras op de Vismarkt ((URL HIDDEN) een nieuw visrestaurant ((URL HIDDEN) een leuke woonwinkel ((URL HIDDEN) de meest bekende galerie van Middelburg ((URL HIDDEN) een lekker flesje wijn haal je om de hoek bij 12% of meer (www.12 Overdag is de Turfkaai een redelijk drukke straat (éénrichting) met voornamelijk veel mensen op weg naar het centrum en na 18:00 uur is het rustig en kalm. De winkelstraat is 100 meter van de het appartement verwijderd, de charmante Vismarkt met leuk terras, restaurants ligt aan de achterzijde van het appartement. Via de Sint Jansstraat met vele leuke kleine winkeltjes komt u na ongeveer 100 meter in de winkelstraat van Middelburg. De Grote Markt, Het Abdijplein, het Zeeuws Museum en de Dam zijn allemaal te voet binnen een paar minuten te bereiken. Een fiets huren kan op verschillende plekken die allemaal binnen een paar minuten wandelen zijn te bereiken. Middelburg heeft vele leuke restaurant en barretjes, vanaf het appartement bent u er binnen een paar minuten en 's avonds en 's nachts heeft u er geen enkele last van.
We are a french family from the North of France and we decided to choose Middleburg for Christmas which was a good choice. The house is really well decorated with all you need. Cindy is always available to help or provide any information you may need. You can park your car and visit by foot Middelburg. A lot of restaurants, bars and a nice place for shopping ! A great place to spend some good time in Zeeland !
philippe
2016-12-25T00:00:00Z
Cindy and Kwintun are excellent hosts: friendly, eager to help you, giving you good tips. Their apartment is just fantastic, renovated with very good taste (exactly what you see on the pictures!), comfortable, perfectly located in the centre of Middelburg with a nice terrasse and very quite. For who wants to cook, the kitchen is also very well equipped. We really enjoyed our stay there!
Christine
2016-09-25T00:00:00Z
Wat een mooi pandje, met nieuwe en oude elementen. Prachtig gerestaureerd in het mooie centrum van Middelburg. Alles was schoon en nieuw, een aanrader!
Nathalie
2016-10-02T00:00:00Z
Een mooi appartement op loopafstand (5 min) van de fraaie binnenstad van Middelburg. Het appartement biedt ruimte aan vier volwassenen en is voorzien van alle gemakken. Cindy is een hartelijke, gastvrije en attente gastvrouw. Zij nam de tijd om mij alle facetten van het appartement te laten zien en uit te leggen. Het appartement is op de eerste en tweede etage en alleen toegankelijk via een trap. De woonkamer, eetkamer (en suite kamers) en keuken en het toilet zijn op de eerste etage toegankelijk via een trap. Op de tweede etage zijn twee slaapkamers een badkamer en een dakterras. Alles is netjes verzorgd. De keuken is goed uitgerust. Een fijn appartement voor een heerlijk verblijf in het gezellige Middelburg en omgeving.
Marion
2016-09-18T00:00:00Z
Een prachtig, schoon en gezellig appartement in het centrum van Middelburg. Een perfecte start voor een heerlijk weekend.
Floor
2016-11-20T00:00:00Z
We voelden ons erg welkom in dit leuke huisje. Precies zoals omschreven, alles dichtbij met verassende winkeltjes en leuke eet gelegenheden.
Rolinda
2016-09-30T00:00:00Z
Eine sehr schöne Wohung in sehr zentraler Lage. Die Gastgeber waren sehr nett und aufmerksam.
Nikolaos
2016-10-14T00:00:00Z
Prachtig appartement met alle voorzieningen. Leuk ingericht én met Netflix. Aanrader voor weekendje weg of zakelijk.
Hester
2016-11-16T00:00:00Z
Room Type
Entire home/apt
---
Property Type
Apartment
---
Accommodates
5
---
Bedrooms
Middelburg, Zeeland, Netherlands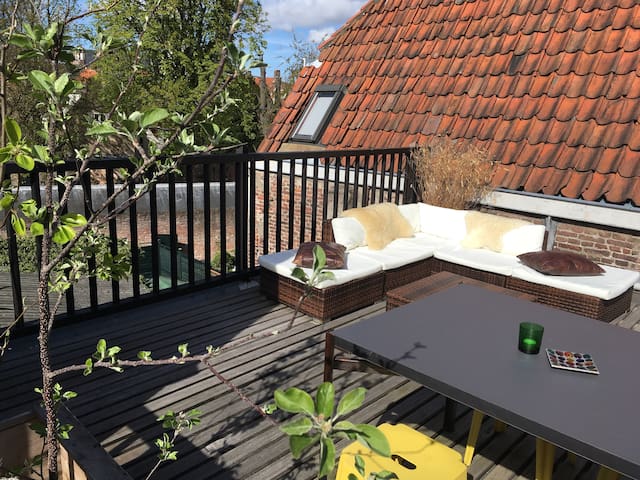 Throw nothing but toilet paper in the toilet, the pump may clog viz. We are very careful with our boat, so expect the same of our guests.
Room Type
Entire home/apt
---
Property Type
Apartment
---
Accommodates
5
---
Bedrooms
Middelburg, ZE, Netherlands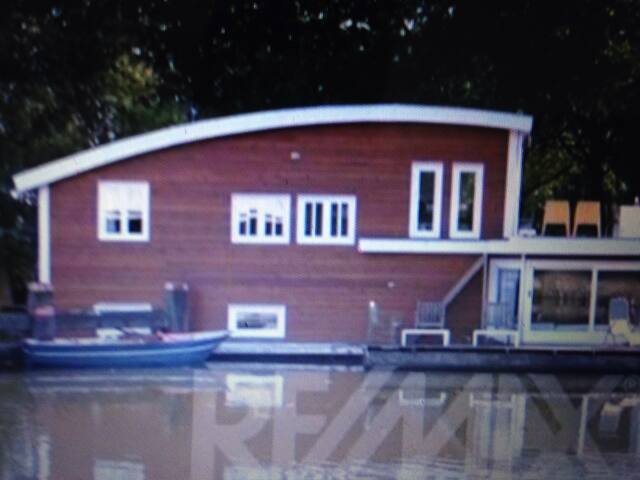 Dit sfeervolle appartement is gevestigd in een Pakhuis in het cultuur historisch centrum van Middelburg, waarvan de oudste data bekend is als "1883". Het bevind zich op de bovenetage wat via een trap bereikbaar is. Geschikt voor 2 personen.
Het appartement is een zonnige ruimte met hoog plafond en autentieke houten balken
Het Pakhuis is gelegen in het centrum van Middelburg met vele gezellige terasjes, cafeetjes en restaurants voor een aangenaam verblijf.
The host canceled this reservation 24 days before arrival. This is an automated posting.
Fleurien
2016-08-09T00:00:00Z
Thank you, Jolanda for giving us the chance of a relaxing and amazing stay in the middle of Middelburg. The studio was the perfect place to start our walks through the beautiful old town (and thank you for the great information you have in the house for your guests - that helps a lot!). So, at the end of our stay Jolanda came along - it was nice to meet you!
Simone
2016-05-24T00:00:00Z
Everything was just perfect.
Daniel
2016-08-06T00:00:00Z
I stayed in Jolanda's flat for a few days while attending a conference. It was as close to perfect as I ever could have hoped. The apartment itself was clean and cozy - easy to keep warm at night and cool during the day, tidy, reasonably spacious, and very well appointed. The neighbourhood was very pretty with easy access to shops and restaurants. Jolanda herself was extremely helpful. She quickly responded to any inquiries I made and was polite and professional. I cannot recommend staying here highly enough!
Chris
2016-07-09T00:00:00Z
Nice apartment, very beautiful, with all you need (especially if you want to cook) and close to the centre of Middelburg. We had a very good stay here, thanks!
Bruno
2016-10-20T00:00:00Z
This was a great place to stay with my daughter. Spacious living area, light and airy. Location was just perfect to get around everywhere.
Anne
2016-08-19T00:00:00Z
In het centrum van Middelburg ligt dit knusse pakhuis waar je je meteen thuis voelt.
Aggy
2016-10-27T00:00:00Z
Leuk appartement. Fijne keuken waar je lekker kunt koken. Heerlijke sfeer!!
Bas
2016-11-27T00:00:00Z
Room Type
Entire home/apt
---
Property Type
Apartment
---
Accommodates
2
---
Bedrooms
Middelburg, Zeeland, Netherlands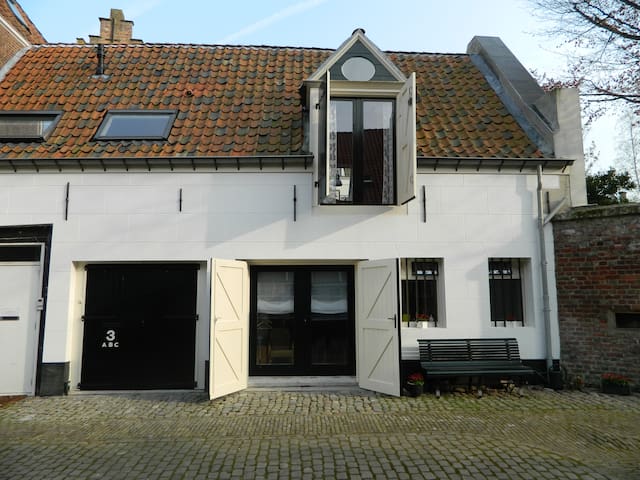 New and modern apartment in center Oostkapelle for 2 to 4 people. In a calm neighborhood. The house is situated in a quiet location, but at a walking distance (2 minutes) to the center of Oostkapelle, where there is a large supermarket, bakery, various restaurants / cafés and various shops. By bike or car you can easily reach the beach and the forest, both of which are only 1500 meters away
The apartment has a bedroom with a two person and a junior bed (70x160). A baby's bed can be placed on request. There is also a large wardrobe. The spacious bathroom has a shower, toilet and sink. The living room with open kitchen is equipped with: A dishwasher, induction cooker, Senseo appliance and combi oven / microwave. In the living room there is a sofa bed which can be used to create 4. Sleeping places. To the house belongs a sunny terrace with garden where you can enjoy undisturbed by your holiday. The terrace is equipped with a garden table, 4 chairs and pillows.
Gelegen in een rustig dorp aan zee, 2 minuten lopen van het kleine centrum met restaurant, lunchrooms, grote supermarkt, café. 1500 m. van bos en zee. Heerlijke stranden waar zowel de drukte als de rust opgezocht kan worden.
The appartement was very nice and clean, we felt very comfortable. Great to stay a week with two persons. The apartment contains everything that is important for everyday life, there is nothing to complain about. Dorinda was a very nice hostess and we can fully recommend the apartment. Also the villages (Oostkapelle and the area around) and is very recommendable: great beaches, really cozy small villages, good restaurants and beautiful landscapes.
Simeon
2016-05-15T00:00:00Z
Small but cosy and well decorated apartment with a little terrace on the side. The property is well located as a starting point to discover the area. It is a beautiful destination for a week end. We had a great time. Thank you Dorinda.
Ludwig
2016-05-02T00:00:00Z
Wir wurden sehr herzlich von Dorinda empfangen und haben uns sehr über die tolle Wohnung gefreut. Die Wohnung ist super sauber und modern eingerichtet. Wir hatten einen tollen Urlaub und kommen gerne wieder.
Florian
2016-04-06T00:00:00Z
Die Wohnung ist wunderschön! Sehr hell, sauber und modern eingerichtet! Es gibt in der Wohnung alles, was man braucht. Man fühlt sich sehr wohl. Wir könnten zu Fuß einkaufen gehen, das Lebensmittelgeschäft befand sich ganz nah( 1 Minuten zu Fuß)! Das Fahrradverleih auch. Wir haben 5 wunderschöne Tage in Oostkapelle verbracht.
Svetlana
2016-04-01T00:00:00Z
Ein wunderbares Apartment! Die Wohnung war ideal für uns. Sie ist sehr geschmackvoll eingerichtet. Die Küchenzeile ist praktisch und mit allem notwendigen ausgestattet! Zu dem Apartment gehört auch eine Terrasse mit einem Tisch und 4 Stühlen. Das Auto kann man fast vor dem Haus ohne Parkgebühren abstellen. Die Gegend ist ausgezeichnet zum Radfahren, teilweise sogar mit Meerblick!!! Dorinda hatte sehr nette Vorschläge, die den Aufenthalt noch angenehmer gestalten. Ein schöner Ort, der wie ein großer Garten erscheint . Ein sehr empfehlenswertes Apartment!!!!!!
Eckhard
2016-06-28T00:00:00Z
Dit is een zeer aangename, gezellige en knusse vakantiewoning. Alles was heel proper en netjes. Het interieur en de toestellen zijn allemaal heel modern en zo goed als nieuw. De verhuurster had een welkomsttekstje geschreven in een boek, had zelfs zeer lekkere koekjes voorzien voor bij de koffie (het zijn zulke details die het 'm doen) en had bovendien de dag voor ons vertrek een klein afscheidscadeau voor de deur gelegd voor ons zoontje van 2 jaar. Allemaal kleine dingen die het verblijf nog aangenamer maakten dan het al was. De buurt heeft ons ook blij verrast! Er zijn zeer veel uitstapmogelijkheden in de buurt voor mensen met kinderen. Maar ook voor mensen zonder kinderen is het uiteraard zeker aan te raden. Deze vakantiewoning oversteeg al onze verwachtingen, dus wij komen zeker terug!! Een gegarandeerde aanrader!!
Isabelle
2016-05-18T00:00:00Z
Uns hat es gut gefallen! Die Wohnung ist modern, sauber und sehr liebevoll eingerichtet. Die Küche bietet Platz zum Kochen und ist sehr gut ausgestattet mit modernen Küchengeräten. Man hört andere Bewohner im Haus, aber uns hat das nicht gestört. Wir kommen gerne wieder :)
Steffi
2017-01-15T00:00:00Z
Alles super! Schöne kleine Wohnung! Sauber und liebevoll eingerichtet! Tolle Gastgeberin! Wir kommen wieder
Marina
2017-01-08T00:00:00Z
Room Type
Entire home/apt
---
Property Type
Apartment
---
Accommodates
4
---
Bedrooms
Oostkapelle, Zeeland, Netherlands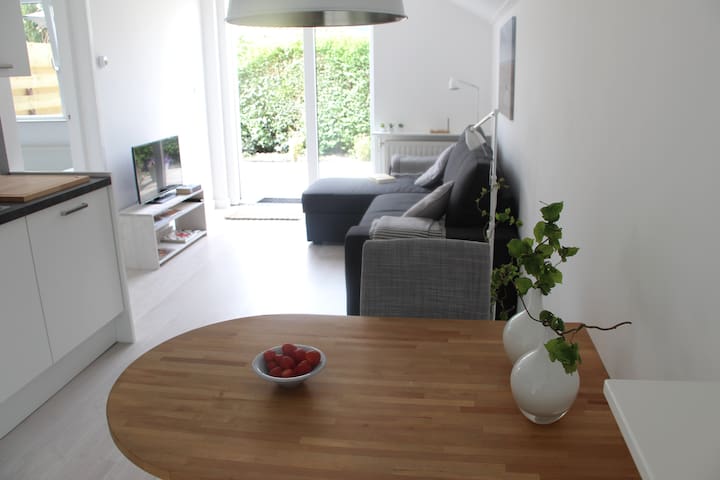 Authentic apartment in the oldest warehouse of Middelburg. Luxury finish. One bedroom has a bed of 1,40m wide, the other is open to the living room and has a single bed. Close to shops, musea, restaurants and station. Beautiful beaches are 8 - 16km.
The apartment is about 70m2 and overlooks the achterttuinen at the rear. It is delicious with 2 or 3 people. It has an open kitchen, 2 small bedrooms, a well-kept bathroom, toilet and laundry. The floors are oak (waxed) and blue limestone. Interesting detail: the beams come from a shipyard which was located in a distant past almost behind the house. And the longitudinal beam is made of a dwarsra, which is cut in the length. This is 22m long.
The neighborhood is friendly and familiar.
Jolijna was wonderful, providing all that we needed for our stay in Middleburg. The apartment is lovely, clean, and the neighbourhood is nice. We could not ask for something better. Thanks!
Efrem
2015-08-21T00:00:00Z
Jolijna's appartment was exactly as described on the website, it was clean, spacious and it felt really luxurious to us as it was so beautiful and tastefully arranged. The appartment was located really close to the center of Middelburg. Jolijna provided us with information about the city and it was easy to contact her and ask questions. We had a really pleasant stay in Middelburg and Jolijna was a friendly and helpful host.
Jessica
2016-06-21T00:00:00Z
great appartment, great location, great host - perfect!
Michael
2015-08-11T00:00:00Z
Een heel mooi en schoon appartement, luxe en gezellige uitstraling. Gehuisvest in een mooi pand, dichtbij zowel het centrum als het station. Wij hebben genoten van ons verblijf, alles was tot in de puntjes verzorgd. Zeker een aanrader om hier te verblijven!
Nienke
2016-10-09T00:00:00Z
Heel mooi ruim appartement op loopafstand van het centrum. Ik heb het appartement last minute voor 1 nacht geboekt voor mijn zus en haar 2 kinderen en dit was geen probleem. Jolijna was heel aardig en behulpzaam. Zeker een aanrader!
Miranda
2015-08-08T00:00:00Z
Appartement très sympa, cosy et très bien situé dans le centre de Middelburg. On ne peut que le recommander. Position assez centrale, il ne faut pas faire beaucoup de route pour être à la plage ou dans d'autres villes chouettes à visiter
Pierre-Yves
2015-08-17T00:00:00Z
Wat een heerlijke plek! Supermooi appartement, echt heel goed gerestaureerd, luxe afwerking. Pand uit 1722. Op 5 minuten lopen naar de binnenstad. We hebben echt genoten.
Gertruud
2016-06-24T00:00:00Z
Es ist eine wunderschöne Wohnung, die Lage ist sensationell. Wir hatten einen tollen Aufenthalt und kommen bestimmt wieder.
Sandra
2016-10-13T00:00:00Z
Room Type
Entire home/apt
---
Property Type
Apartment
---
Accommodates
3
---
Bedrooms
Middelburg, Zeeland, Netherlands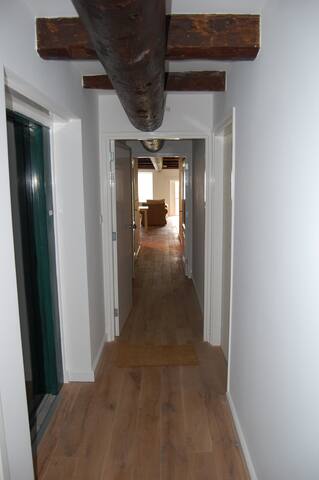 Beautiful house with flower garden, suitable for a young family and grandparents or some friends, near to beaches and lovely villages, on the lovely peninsula of Walcheren.
Room Type
Entire home/apt
---
Property Type
Apartment
---
Accommodates
6
---
Bedrooms
Middelburg, ZE, Netherlands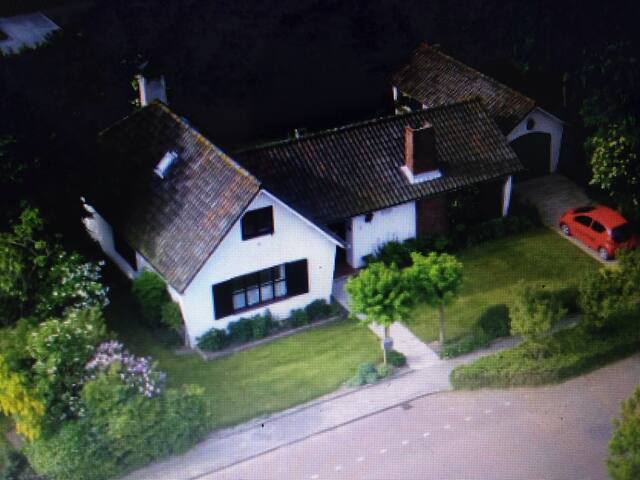 1

–

18

of

82 Apartment Rentals
Enter dates to see full pricing. Additional fees apply. Taxes may be added.