Beautiful 80m2 apartment in Arrabida Natural Park, with views to the ocean and to the forest/mountains.
Beautiful 80m2 apartment in Arrabida Natural Park, with views to the ocean and to the forest/mountains. There is a little path that takes you down (2min) to a cute small beach (Alpertuche) and there are other bigger beaches also walking distance. You can also take beautiful walks through the forest. Access from Lisbon: by car (40km from Lisbon) or; by bus, going first to Azeitao (half an hour) and then a taxi (10 Euros) to the apartment. The apartment has a fully equipped kitchenette, dishwasher and washing machine, Internet TV and stereo, electric heaters for the winter, linens and towels for up to 6 persons, and parking.
The host canceled this reservation 2 days before arrival. This is an automated posting.
Aline
2016-09-03T00:00:00Z
Teresa's appartement is lovely situated very close to a almost beach private. The views from the house are amazing especially from the balcony overlooking the sea and cliffs. Arrábida is very beautiful and in October nice and quite. We had a very good stay together with our kids.
ruben
2016-10-25T00:00:00Z
Fabulous house near Setubal with direct access to a small, beautiful and private beach. We spent there a great, lazy week and highly recommened to everyone looking for a peaceful time away from tourist resorts. THANK YOU, TERESA AND ANNA FOR TAKING SUCH A GOOD CARE OF US!
Jakub
2015-08-09T00:00:00Z
Nice apartment in a beautiful area. The bay close by is absolutely magnificent, and it was nice just to walk down there (15 min). Nice restaurants with friendly people.
Maria
2014-07-15T00:00:00Z
We spent two weeks in this little paradise! This is unique place between ocean and Arrabida mountains. Small beach is just 5 min walk down the mountain, but the path is really steep. Big beach with restaurants is 3 min drive by car. The village is very quite and picturesque. Teresa and her family were very friendly and helpful, always in touch!
Елена
2015-08-03T00:00:00Z
Notre famille a passé un très agréable séjour à Porthino. L'appartement est parfait pour une famille et l'emplacement est idéal pour qui souhaite être au calme et profiter du magnifique cadre.
Bruno
2016-08-06T00:00:00Z
Le séjour c'est Teresa a été un moment de bonheur de bout en bout. Teresa nous a reçus avec une grande gentillesse et il n'y a rien à dire concernant l'hébergement lui-même. Sa situation géographique et sa proximité avec la plage et le sentier de rando jusqu'au monastère de Arrabida ajoutent encore au charme. Merci Teresa pour ce moment en-dehors du temps qui nous a permis de vivre d'excellentes vacances. Je recommande vivement
Manuela
2016-05-24T00:00:00Z
Appartement confortable et spacieux, dans une jolie maison située au fond d'une impasse non goudronnée avec accès direct à une petite plage située en contrebas, accessible à pied en quelques minutes seulement par un petit sentier escarpé, avec de splendides points de vue sur l'océan. Accueil chaleureux de Térésa. Fortes chaleurs en Août, mais la proximité de l'océan permet de se baigner (eau très fraiche !) et une ventilation naturelle aux moments moins chauds de la journée. Le cadre est magnifique (vue sur les montagnes et le couvent d'Arrabida à l'arrière, océan en face) et l'endroit privilégié, loin de la foule des plages de Sétùbal et Portinho. Voiture impérative pour accéder au site, se ravitailler (aucune épicerie à proximité) et se promener dans les envions, où les points de vue sur l'océan et la baie de Sétubal sont splendides. Nous avons beaucoup apprécié notre séjour et recommandons sans hésiter cet endroit aux amoureux de la nature !
Myriam
2016-08-13T00:00:00Z
Room Type
Entire home/apt
---
Property Type
Apartment
---
Accommodates
6
---
Bedrooms
Setubal, Setubal, Portugal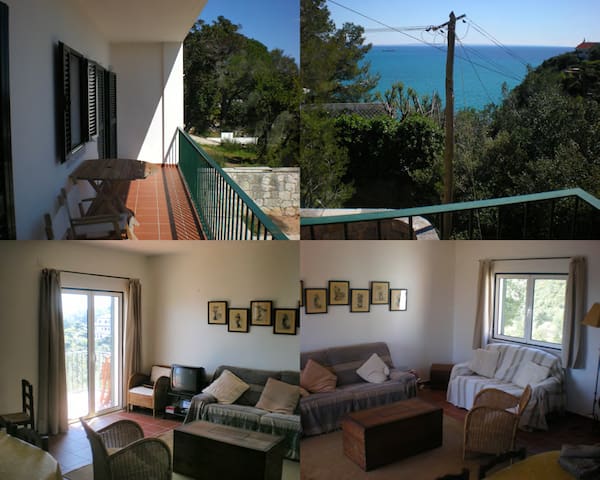 Very sunny and cosy apartment, at the heart of the lovely village of Vila Nogueira de Azeitão. Just walking distance from many national wineries. Reach beautiful beaches, mountain, Setúbal or Sesimbra in 15min or Lisbon in 30 min by car. Welcome!
This is a very sunny and charming apartment, recently renovated with one bedroom with a really comfy double bed, and one spacious living room with 2 day-beds that can accommodate 3 people, if small, or 2 people comfortably. The kitchen is fully equipped and the bathroom has a bathtub and a shower for you to choose. It has a washing machine, cable TV and WI-FI available. ;)
Azeitão is a really lovely village to visit or stay for a while to really get the vibe and have a little taste of Portuguese life. There is so much to see and do around the area, you'll never want to leave! Check out the website from the tourism of Setúbal for some information on the beautiful things waiting for you :)
The host canceled this reservation 156 days before arrival. This is an automated posting.
Audrey
2016-03-15T00:00:00Z
The stay at Ana's place was really pleasant. Thank you very much for the cookies and fruit :). The apartment itself was incredibly spacious and clean. The area is very cute. You can walk to two local wineries for a tour/tasting (we went to José Maria Da Fonseca winery) . There is also a national park with incredible beaches and views. And as everywhere in Portugal lots of delicious pastries and coffee. :)
Boris
2014-06-28T00:00:00Z
It is really a lovely apartment! The owners were very helpful during our 7 weeks stay. There are many facilities in a walking distance, and in a few kilometers by car you can reach many sightseeing places and beaches.
João Artur
2014-09-21T00:00:00Z
We loved the flat. An extra bed for our 1 year old was provided, which was a big help. It was clean and in a great location. We visited Lisbon and were very close to some great beaches. The town itself was charming. Highly recommended!
Cristina
2015-09-17T00:00:00Z
Ana's apartment is a great spot in a great place. The perfect location in the Azeitão region. Everything you need is in walking distance: supermarket, shops and restaurants (recommended: Pastelaria Cego and Restaurant O Braseiro). Just a short drive to Setúbal, Sesimbra (great beach), Portinho, Cabo Espichel, etc. But the best thing was the help we got when we had a medical problem. Ana went out of her way for us and spent all the time we needed to help us and drive us to the hospital. Thank you so much.
Georg
2015-03-22T00:00:00Z
Everything was perfect Ana was great - Ana was helpful about all information and the booking. Enjoyed the light space of the apartment, very close to all things in the town centre. Hope to stay there again!
charles
2016-01-22T00:00:00Z
We both really enjoyed the apartment and also the area. The apartment seemed bigger than in the photos which was nice for us. The bed was very comfortable and the kitchen had everything we needed to make breakfast and some snacks. Ana's mother met us at the apartment and she was very nice and friendly. The welcome note and fruit and homemade cookies were a nice touch to welcome us to the apartment. There are beautiful beaches nearby and also great places for hiking. We would have liked to stay longer.
Michele
2016-06-06T00:00:00Z
We had a lovely time in Portugal visiting for our friends' wedding. Ana was extremely helpful throughout the whole process and her mother was very sweet and welcoming. The apartment was beautiful and perfect for our needs. A great range of appliances in the kitchen too. The biscuits were a really nice touch! Thank you so much Ana, if we ever find ourselves in Azeitao we would love to stay at the apartment again!
Sophie
2016-06-01T00:00:00Z
Room Type
Entire home/apt
---
Property Type
Apartment
---
Accommodates
5
---
Bedrooms
São Lourenço (Vila Nogueira de Azeitão), Portugal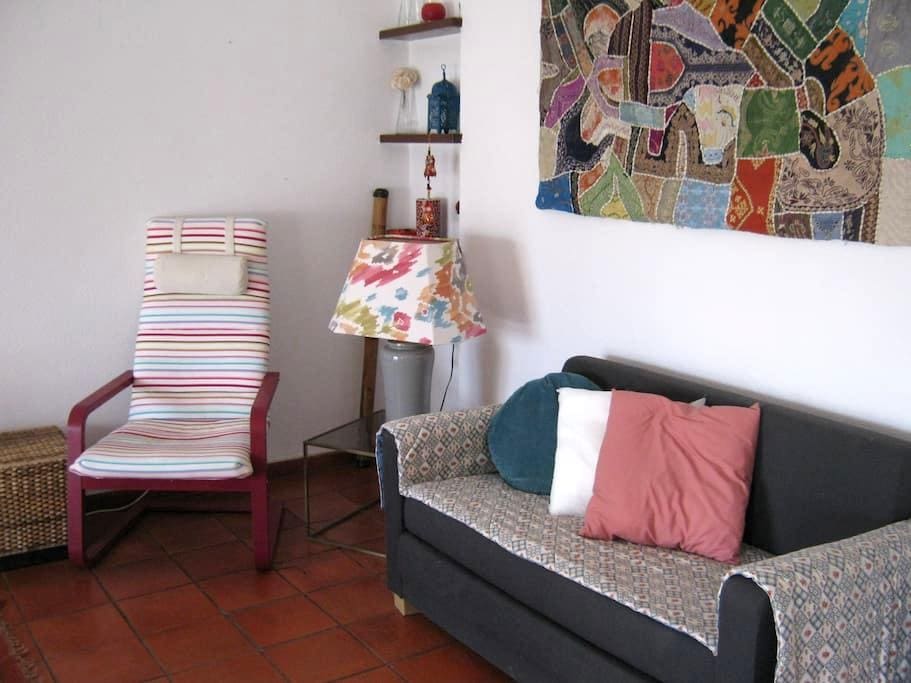 O apartamento fica situado a 10 quilómetros das mais belas praias. Tem piscina, jardim e churrasco. Localiza-se num sítio muito calmo e tranquilo.
The house was very difficult to find - the links on airbnb to apple maps and (SENSITIVE CONTENTS HIDDEN) maps pointed to different locations, neither of which were correct! We did not have a common language with the host so it was difficult to communicate and we eventually had to find a local woman to call and speak on our behalf to get directions to the house. The house is exactly as pictured but the wi-fi coverage only goes as far as the driveway so it is not possible to use in the house or sitting by the pool which was inconvenient. The town itself was very quiet so perfect if you just want to chill out but not a lot going on at night.
Caoilfhionn
2016-06-24T00:00:00Z
The host canceled this reservation 15 days before arrival. This is an automated posting.
Rieke
2015-07-28T00:00:00Z
La casa correspondía a la descripción dada,amplia y acogedora. El entorno tranquilo cerca de Sesimbra y de la sierra de Arrábida. El anfitrión nos aconsejó sobre sitios donde comer,qué ver.. y pastelería buena. De trato afable.
MARIA LUISA
2015-09-09T00:00:00Z
Muy bonito, muy limpio. Disfrutamos mucho de la piscina y del apartamento. Cerca de playa. Cerca de restaurantes. Recomendamos pastelerias en el pueblo que esta al lado de la casa. Ducha bien calentita y no hacia falta poner el aire, pues estaba fresca la casa. Anfitriones responsables y atentos, pero a la vez disfrutamos de tranquilidad y privacidad total. Para repetirlo! Lo recomendamos 100%.
Audrey
2015-07-26T00:00:00Z
Le séjour s'est bien passé, nous n'avons pas vu Nazaré à notre arrivée mais un monsieur qui était le propriétaire que nous avons vu la vieille de notre départ. Nous avons été surpris par le fait que la piscine est partagé entre les locataires de plusieurs logements de la maison et ceux du studio (nous), ce détail n'avait pas été précisé c'est dommage. Le logement etait Parfait !
Marie
2016-08-17T00:00:00Z
Room Type
Private room
---
Property Type
Apartment
---
Accommodates
3
---
Bedrooms
Setúbal, Setúbal, Portugal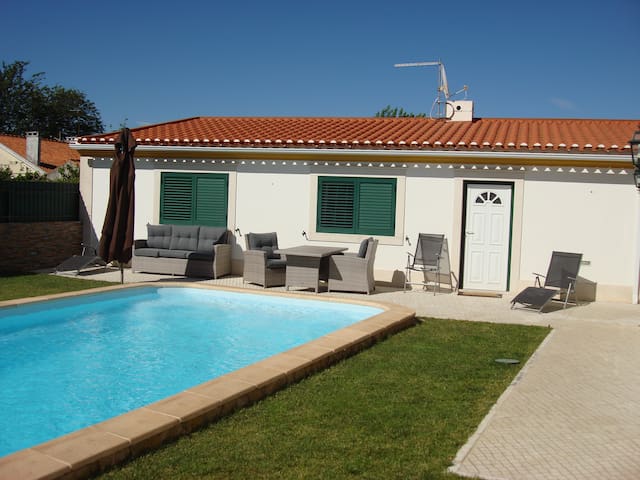 Serra da Arrábida - Airbnb
:
Average

4.38

out of

5

stars from

40

guest reviews