This condo is just steps from the River Run Village and sits on a natural wetland. Enjoy mountain views out the pane glass windows and access endless activities right outside your door. You're just a two-minute walk to shopping, dining, nightlife and outdoor activities, yet the scenery and unique location make it a quiet retreat away from the crowds and noise of the resort.
Our family recently purchased this rental property. It's a great one-bedroom condo with a queen bed and an additional sleeper sofa in the living room. River Bank Lodge is uniquely situated next to River Run Village and overlooks the wetlands and mountains of Keystone. The location allows for easy access to the gondola, restaurants, shops and evening activities, yet still offers a quiet space without the noise and traffic of other village properties. The condo has an equipped kitchen with a two-burner stove, convection oven and refrigerator. The rotating kitchen provides some basic cooking supplies such as spices, oil, and condiments for your convenience.
The Keystone area is an amazing place. In addition to its world-renowned skiing, it also offers a wide range of summer activities, such as hiking, biking (including lift-served mountain biking) and fishing. On Fridays you can take the gondola up the mountain for free and enjoy beautiful views, local music, lawn games, food and beverages at the Summit House. Keystone is also close to many other cool places and activities in Summit County. Breckenridge is a beautiful 15-minute drive over the scenic Swan Mountain Road. A summer concert series and Lake Dillon activities are a short 10-minute drive away in the town of Dillon. If you have 4-wheel drive you can take a ride up past the town of Montezuma and have fun exploring the dirt roads winding up into the Rockies. After a day of fun in and around Keystone, you'll have your choice of restaurants and bars in the River Run Village, located just across the street from our condo at River Bank Lodge.
Great place for a cozy getaway in the mountains. Great view from the condo and centrally located.
Sherry
2016-12-05T00:00:00Z
We loved this place. So clean and had everything we needed. Great location and so serene. Beautiful views! We will be back!
Holly
2016-10-24T00:00:00Z
Great! Right at base of mountain
Angela
2017-01-15T00:00:00Z
We loved this place!! Incredible view, lots of places to go around and super cozy! We had a hard time leaving and hope to return soon!
Kris
2016-09-13T00:00:00Z
Tracey's place was fantastic! It is very well located and is walkable to much of what Keystone has to offer. Tracey was very responsive and the place is extremely clean. I thoroughly enjoyed my time in the cute, mountain condo. The space is great and I couldn't have asked for a better place to stay. Thanks again!
Carrie
2016-06-20T00:00:00Z
Had a very nice stay Tracey's condo. She was a great host answering questions quickly about the property and the Keystone area. The property was very comfortable and felt larger than advertised given the design and layout of the rooms. The view was indeed breathtaking and you could spend all day just watching the scenery. The proximity to Keystone village and adventures was a plus. Great experience all around.
Patrick
2016-07-22T00:00:00Z
We had such a great stay in Keystone at Tracey's place. Such a cool condo, terrific view. The unique jacuzzi tub felt so luxurious. Was so great to walk to coffee, dinner, bike rental, and lift. Location was unbeatable! Great how close to Dillon and Breckenridge so we loved exploring both too. Brian was great to chat with and super attentive and timely in coming to fix a minor toilet issue. Would love to stay there again on our next visit to CO!
Carrie
2016-06-15T00:00:00Z
We had a wonderful time staying at the condo in Keystone! The views were beautiful.. we were there in September so the scenery was great and it was very quiet. We would definitely return to this place!
Daniel
2016-09-07T00:00:00Z
Room Type
Entire home/apt
---
Property Type
Apartment
---
Accommodates
4
---
Bedrooms
Keystone, CO, United States
Enjoy Keystone in the winter skiing and in the summer hiking, kayaking, sailing, golfing, white water rafting, biking, great live theatre and going to numerous free outdoor festivals! I love to entertain travelers and share my paradise with friends. I keep my nightly rate low year round, no cleaning fee, booking fee, sales tax or security deposit. You can cancel up to 24 hrs prior to arrival and get a full refund.
My two bedroom condo is located 200 yards from the slopes of Keystone Ski Resort in the Mountain House area. You get the master bedroom with its own bathroom. Feel free to make yourselves at home in the rest of my condo. I am a book collector so be prepared to browse. I have an older Australian Shepard named Bleu. He will treat you with respect. He is a good dog. Keystone is a great place to visit in the winter for skiing with 5 resorts within 10 miles of here. My condo is located in the Mountain House area of the resort. The Argentine and Peru lifts are an easy walk across the bridge and thru a parking area. So easy to return to my warm cozy place to enjoy lunch before heading back to the slopes. Keystone provides a free shuttle bus for our resort area. There are two very close stops from Snowdance Condos. And if skiing another resort (A-Basin, Breckenridge or Copper) peaks your fancy, a free bus service, Summit Stage, runs 20 hours of each day throughout the area. For summer stays hiking, biking, art festivals, fly fishing, sailing, music festivals, BarBQs, horseback riding, kayaking, golf, wildlife viewing...the list goes on. Did I mention perfect weather? No humidity in the summer months. The resort has many restaurants and shops within walking distance. And a wonderful play house in Silverthorne, just a few miles away. I travel a lot myself, so there are many times you could enjoy the entire apartment on your own. I also have a comfortable sofa sleeper, so my condo could sleep a total of four. Free WiFi and loads of movies! I have a gas grill on the patio that you can use. And I will offer coffee, tea, toast and cereal plus much more for breakfast. Please help yourself. There is a community hot tub and laundry room.
Mountain House is the area of original Keystone resort. The condos are older, spacious and quieter than the new River Run area. We have a few great restaurants and bars within walking distance. Lifts are 200 yards from my condo.
Patty really made our trip amazing. Her communication was superb-- responded within minutes. She's very flexible and accommodating. The place is in the perfect location. She and Bleu made us feel quite at home! I wouldn't change a thing about our stay.
Kate
2014-04-01T00:00:00Z
Patty has a beautiful condo in the perfect location! Mere steps from the ski resort and surrounding trails, I enjoyed every moment of my stay at Patty's Snowdance Condo. Patty was friendly, helpful and respectful of my space and schedule. I would definitely recommend her condo for your next mountain escape!
Heather
2014-07-20T00:00:00Z
Patty was a wonderful host! Her condo was perfect for our ski vacation since it is a walk from the slopes and several restaurants.
Erica
2016-01-06T00:00:00Z
Patty's place was definitely a home away from home. She made us feel very welcome from the moment we arrived and provided a clean, warm, private place to stay. Only a short walk to the lifts and close to restaurants - I would highly recommend staying here. Thanks so much Patty, we had a fantastic time!
Grace
2016-01-26T00:00:00Z
Patty and Blue, her dog are wonderful hosts! We were welcomed enthusiastically and Patty is a wealth of information on the area, where to eat, etc. She loves conversation so don't be shy. Her dog, Blue, is very quiet and very well mannered. The room was very clean and comfortable. We would not hesitate to stay again! Thank you for the wonderful stay!
Ken
2015-03-07T00:00:00Z
Patty was a great host and excellent with communication (we honestly couldn't have asked for a friendlier more accommodating host. Thank you Patty!). The layout of the condo is such that the guest room is right next to the entrance (great for coming and going without feeling like you are disturbing the household) and the bathroom is inside the guest room. Local pubs and restaurants are within walking distance. The condo itself is steps from the Keystone ski lift, and busses run close by—perfect for hopping between ski resorts (ProTip: The bus system itself was tricky to navigate and some routes run infrequently. Plan in advance).
Carl and Christian
2016-12-30T00:00:00Z
Patty was an awesome host and the room is exactly as pictured. I highly recommend this spot for skiing in Keystone. We had a great time. Thanks Patty!
George
2016-04-06T00:00:00Z
This a great location and Patty goes out of her way to be hospitable. It's a quick walk to the ski lift and there are plenty of nearby walkable restaurants. We hope to visit again!
Ryan
2016-11-27T00:00:00Z
Room Type
Habitación privada
---
Property Type
Apartment
---
Accommodates
2
---
Bedrooms
Keystone, CO, United States
The Lakeside Village condo is the largest 1 bed studio in Keystone w/ Mountain and Lake Views. Condo is over 750 sq feet (compared to the average 1 bedroom in Keystone is 520 sq feet). 1/4 mile to slopes, 5 minute walk to Keystone Conference Center too. The condo has Lake Views and Mountain Views off the Serene back deck. No condos behind us! For Skiers, the condo is convenient to Keystone Resort. It's 5 minutes away, and a FREE shuttle runs every 20 minutes right at your doorstep.
** Brand New Carpet installed (out with the old, in with the new); new upholstery for couch, new sheets for King Bed. ** Attractions and activities are just a few steps away from our Lakeside condo. Imagine being able to walk outside being in front of your favorite skiing/snowboarding spots, ice skating, biking, hiking, and much, much more. We are part of the Lakeside Village condos, so you are steps away from winter + summer activities. Do you like to roast marshmallows or smores on a real fireplace? Our condo has a wood burning fireplace to enhance the perfect romantic evening. Free firewood is readily available for instant romance or marshmallowing, and if you run out of wood from our balcony, our service will haul it to your unit on-demand for FREE. Which do you prefer-- mountain and lake views or looking into someone's balcony? If you prefer the former, our condo has the perfect tranquil setting that you will never forget. Our deck provides views for all ages or enjoy a simple sun spot without the noise of the other condo's crowds and the privacy of grilling on a balcony without anyone in sight. You're on vacation and shouldn't have to wait in line to use the Jacuzzi in a crowded condo building (See RiverRun or Silverthorne). Our Lakeside condo has a full and large recreational facility built for just 24 units! The condo has lots of free amenities and activities including: • Balcony with magnificent views of Keystone Mountainsides and Lake Keystone. Balcony includes grill, patio furniture, and firewood for wood burning fireplace. • Free Wireless, Wired Internet and Cable in Unit. No charge for connectivity and surfing. • Free Firewood for the fireplace to get the romance started. • Free Ski lockers to store your equipment. • Heated pool, Jacuzzi, sauna in a large recreational facility. Feel the relaxation yet? • DVD, VCR, Stereo, Gas Grill included in unit. Free bag of coffee in unit. • Access to books, movies, and board games help provide entertainment for everyone.
• Walking distance to restaurants and shops around the Keystone Lake Village. These are steps away, but located where the noise doesn't impede your privacy like RiverRun. • Access to Keystone Lake for ice skating in the winter and paddle boats and canoes in the summer. Keystone Adventure Center is only steps away. Keystone Lake is the largest outdoor, zambonie maintained ice skating rink. Its huge! Rockefeller Plaza times 10. • Large Playgrounds for the children are right behind the condo in large open space area (volleyball courts and mtn bike play park too). • Biking trails are right outside the condo. Take a trail from our condo all the way to Dillon, Breckenridge, or Frisco. • Large open space behind the condo for kids and pets. Your dog will love you for bringing him there..your kids too!
We absolutely loved it there ... great view, nice area, and very nice on the inside. It was perfect for my son and I and at a great price. We would definitely come back and recommend it to others!!!!!
Alaina
2016-01-21T00:00:00Z
We had a fun weekend up at Keystone! The condo worked very well for the two of us. Beautiful mountain view.
Charlie
2014-06-30T00:00:00Z
Elaine's condo was perfect for our stay. Great location, clean, and easy access to the slopes. Enjoyed our stay!
Andrew
2015-03-17T00:00:00Z
Jordan's place was just as described. Excellent view! We had a great stay.
Dawn
2016-08-15T00:00:00Z
I loved it.
Andrew
2014-12-12T00:00:00Z
Jordan was very easy to communicate with, the check-in process was easy, and the condo is in a great location! Lot's of access to trails and right across the street from the convention center.
Tim
2016-07-30T00:00:00Z
Condo was clean, although carpet needs to be changed or cleaned. Just wear socks:) Great views and very quiet. I did wake up at 4am on one morning due to someone above checking in and deciding to bang around above me for 2 hours. Easy check in and out. Keystone customer service will help you with anything.
Eve
2015-05-12T00:00:00Z
We went up to Keystone a few days to get away from Denver. We've had great experiences with AirBNB across the country but this wasn't one of them. The place is decent but nothing great. I particularly didn't care for the large amounts of black mold in the shower or the stained bedding. If I was in my 20s and looking for a crash pad for skiing, I'm sure I would think it was great but it's oversold in the photos and descriptions.
Elizabeth
2016-08-03T00:00:00Z
Room Type
Entire home/apt
---
Property Type
Apartment
---
Accommodates
4
---
Bedrooms
Keystone, CO, United States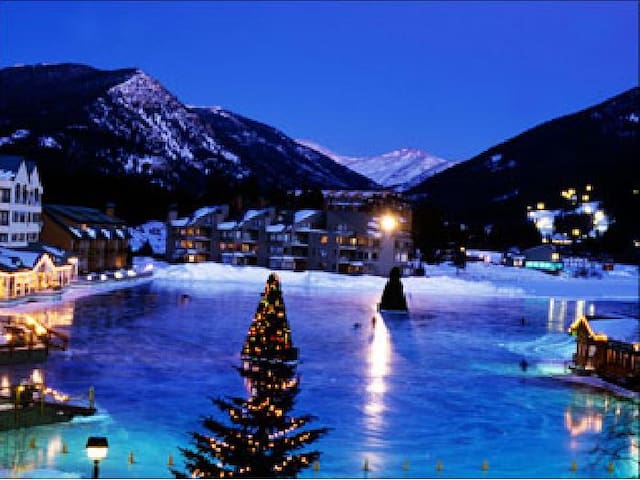 Forest setting. Indoor hot tub/outdoor pool, walk to bus service (0.7 miles to base of mountain) outdoor parking, 4 outdoor grills with 2 picnic areas, a walk to Keystone Village. Free bus servicing entire Keystone Resort and Summit County. Skiing, biking, hiking, fishing, horseback riding all just a walk away. 5 minute walk to Keystone Lodge & Spa which has full spa/gym amenities (can provide discounts). Studio apt. available monthly, weekly, nightly and for weekends beginning Dec. 1, 2016.
This is a private one bedroom/one bath studio apartment. Includes: small refrigerator, microwave, toaster oven, coffee maker,42" smart TV, cable and wifi. Clean sheets, towels, shampoo/conditioner/blow dryer/hand soap/coffee/hot chocolate provided. Coin operated washer/dryer down the hall. Please use ski locker in hallway labeled 1054 for your equipment, rather than in the room. There is everything guests need to enjoy skiing in the mountains for a great affordable ski vacation.
Keystone is located in a beautiful Ski Village, it is 10 miles to Arapahoe Basin Ski Area, 17 miles to Breckenridge, 20 miles to Copper Mtn (not a vail owned resort), 40 Miles to Vail Resort and 51 miles to Beaver Creek. There is also a Nordic Center in Keystone for Cross County Skiing, 2 Ice skating areas, Horse drawn sleigh ride/Dinner, and the Tubbing hill on top of Keystone Mountain.. Much, much more to mention all. I will provide brochures. The main phone # for Keystone activities/reservations is (PHONE NUMBER HIDDEN). The main switch board # is (PHONE NUMBER HIDDEN) to call for any and all info you may need. This is also the 24 hour 7 day emergency # to call. (URL HIDDEN) (helpful website for Keystone Resort.
Good location for skiing Keystone, A-Basin or even Breck/Vail. Jane was very good host!
Sam
2017-01-31T00:00:00Z
Wow! Just like your own little hotel room! Amazing location. Five minute drive to the slopes. Amazing hot tub and extra showers at the club house. Stayed here with 3 others and it was perfect. Jane is awesome too!!
Sarah
2017-01-11T00:00:00Z
Great location from anywhere in Keystone. Jane was an amazing host and I would definitely come back next winter!
Ian
2017-03-15T00:00:00Z
Jane was great host! It's like she does it for a living.
Brandon
2016-12-11T00:00:00Z
Very clean easy check in good location My kids loved the TV and all the stations They also loved leaning to ski and will be back Thanks!!!!!
Dennis
2017-01-15T00:00:00Z
I could not have asked for an easier experience staying here. Jane was very friendly, welcoming and responsive. The bus stop (yellow route) is right across the street. Great location and just a short bus ride to the slopes.
Philip
2016-12-18T00:00:00Z
Very convenient location if you're looking to hit the slopes! Jane went above and beyond to be an accommodating host and would highly recommend for any further guests simply looking for a place to crash to check out the local mountains. Will definitely look to stay here again for any further visits to Colorado.
Shimpei
2017-02-19T00:00:00Z
Jane's place was great! It is in a good location and was very clean. The studio apartment was a bit smaller than I had expected, but it had everything we needed and was the perfect place to crash for a weekend on the slopes.
Kara
2017-04-08T00:00:00Z
Room Type
Entire home/apt
---
Property Type
Apartment
---
Accommodates
3
---
Bedrooms
Keystone, CO, United States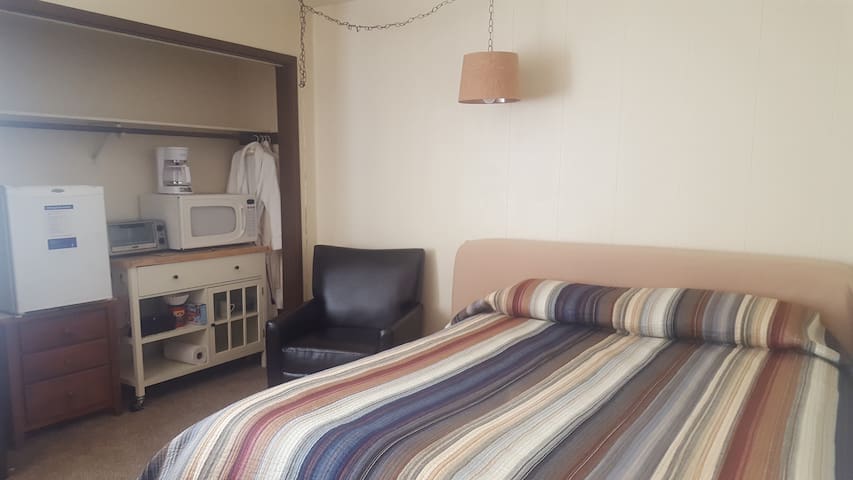 Silver Mill is in the heart of the River Run village. A 2 minute walk to gondola. New sleeper sofa. Condo is above mountain shops & restaurants. There are 3 new hot tubs in a newly remodeled spa area. 7 miles from A-Basin. Closest units to A-basin
Keystone is a great mountain village with world class skiing in the winter and hiking or mountain biking in the summer right out your doorstep. With fine restaurants and bars, fun mountain shops and a all the amenities of a top mountain resort, Keystone has something for everyone. Our condo is on the 3rd floor and faces east. It's a partiail mountain view. There is indoor underground, heated parking for the condo unit. Convenient and free public transit between Keystone, Dillon, Breckenridge and Copper. 7 mile drive to A-Basin Ski Resort
Keystone is a great mountain village with world class skiing in the winter and hiking or mountain biking in the summer right out your doorstep. With fine restaurants and bars, fun mountain shops and a all the amenities of a top mountain resort, Keystone has something for everyone
This was a very nice location. The host was responsive. Everything in the condo was as advertised. There was some confusion on our part about check out day (we thought it was Saturday but it was actually Friday). Heidi's management company was very understanding and allowed us some time to pack our things and check out a bit later. We hope this did not inconvenience the next guests who were checking in later that day. I would recommend Heidi's condo as a good place to lodge.
Darlene
2015-08-08T00:00:00Z
My wife and I really enjoyed the condo. We thought it was the best bang for our buck. The people around were amazing. It was a tad hot however, Heidi was extremely nice and left us a fan. We are college students so this was great!
Tyler
2016-07-29T00:00:00Z
This a lovely condo. The location is perfect and we had a great time.
Karen
2016-01-17T00:00:00Z
Was great place to stay in the Keystone and very close to Abasin.
Scot
2015-05-26T00:00:00Z
Clean and Convenient
Sandra
2016-09-24T00:00:00Z
The Condo was great. Great location, right in the heart of Keystone, and quick drive to fun places on the mountain. Perfect spot for two people.
Christine
2015-06-11T00:00:00Z
Nice and walkable to the lifts, restaurants, etc.
Anthony
2017-02-09T00:00:00Z
Place was great! Had everything we needed and I really loved that it was close to everything. Would definitely stay again!
Sung
2016-12-04T00:00:00Z
Room Type
Entire home/apt
---
Property Type
Apartment
---
Accommodates
4
---
Bedrooms
Keystone, CO, United States
Beautiful top floor studio only 50 yards from the lifts at Keystone! A queen sized murphy bed and new Ikea sleeper sofa will sleep 4, with a fully stocked kitchenette for home cooking. Complex has indoor parking, two hot tubs, and grill.
This top floor, 311 square foot condo has a private balcony with stunning views of both the ski area and the Snake River. The mountain house base area is right next to the building, with the ski lifts less than a 50 yard walk. The condo features a kitchenette (2 burner stovetop (no oven), dishwasher, mini fridge, coffee maker, and toaster), full bathroom, flat screen TV with HBO, and free WiFi. The murphy bed and brand new sleeper sofa, both queen size, comfortably sleep 4. All towels and linens are provided. The Slopeside condominiums feature a large deck with two hot tubs and a grill for guests to use. Heated indoor free parking and a 1st floor private ski locker are also provided.
The Slopeside condos are only 50 yards from the Mountain House Base Area, including the Peru and Argentine lists as well as the Discovery learning area. The base area contains lift ticket sales, ski rentals, ski lessons, the Last Lift Bar, and other Keystone dining. A walk over the bridge across the Snake River will river lead you to Dos Locos, the Snake River Saloon, and other many other shops and restaurants.
Jay was a very helpful and available host throughout our stay in his condo. The location is certainly "slope side". It was a short walk to the lifts -- easily managed by my six year old granddaughter carrying her skis from the ground floor ski locker. The studio unit had everything we needed for eating and sleeping -- even coffee for our first few mornings! Thank you, Jay, we plan to return to Keystone and we will stay in your condo again, if it is available!
Gary
2015-12-24T00:00:00Z
Excellent cozy launch pad to ski Summit County. Jay was very accessible and even allowed for a late check out which was very gracious and extremely helpful. Highly recommended.
Shu
2016-04-20T00:00:00Z
Jay's place is a hop, skip, and jump away from the Mountain House base area -- you can't beat the location! Parking is convenient and underground out of the snow and cold. While a studio sized condo, there was room for me and my wife and our two elementary-aged kids. And let's be honest, going to Keystone is about hitting the slopes and the ski village, not sitting around inside.
David
2017-01-08T00:00:00Z
Such a great little condo! Perfect location - beautiful view!
Dina
2016-02-21T00:00:00Z
Place was prefect for a quick night to stay. Small but you need! And he was very quick to respond to request! Would go again!
Kate
2016-04-16T00:00:00Z
Jay was an amazing host! He sent us check in details and information before our trip and provided his contact info in case we needed anything. Checking in and out was incredibly easy. The condo was exactly as pictured and described. We had an amazing ski-filled weekend and were extremely pleased with the experience.
Laura
2016-02-01T00:00:00Z
The condo is exactly as described! A reasonably priced studio near the Mountain Base lift (walking distance). I stayed with a friend of mine, and it was perfect for the two of us. There was coffee, a mini fridge, and basic cooking utensils. A few restaurants in walking distance which worked for us. If that sounds up your alley, we recommend it! Just something to note- you will check in at the Keystone Reception area (about a mile away), so if you are coming via shuttle like us, let the shuttle know that you need to go there first. Our CME shuttle drove us to the reception area, then drove us to our condo for no additional fee. Check out is easy, just calling a number and dialing an extension. Overall, a hassle free stay. Thanks Jay!
Lindsay
2016-03-15T00:00:00Z
Wonderful experience at Jay's condo! Amazing location that was literally a 2 minute walk to the Mountain House lifts. We loved being able to walk to many restaurants/shops and the shuttle was convenient for when we wanted to go a bit further into River Run. Both the sleeper couch and Murphy bed were very comfortable and we definitely enjoyed the mountain view from the balcony. Thanks for a wonderful couple of days Jay!
Kristen
2016-02-27T00:00:00Z
Room Type
Entire home/apt
---
Property Type
Apartment
---
Accommodates
4
---
Bedrooms
Keystone, CO, United States
Clean, comfortable studio sleeps 4 and is well located in the Keystone Village near the 5 Acre Ice Rink. Ride a quick free shuttle to the slopes. Use all of the amenities including 2 hot tubs, pool, spa, gym. Underground parking included.
All the amenities that Keystone has to offer without the hotel price. Spacious for a studio with fireplace, end unit with windows on three walls, great view over Keystone Lake, queen bed, full sofa, dining table, kitchen, walk-in closet, double vanity full bath. Keystone Spa and Ski Resort.
Keystone is the country's 3rd most visited ski resort, with over 3,000 acres of skiing and snowboarding available for all levels. Keystone boasts a 5-acre resurfaced ice skating lake, making it the largest in North America to be maintained with a fleet of Zamboni machines! There is sleigh rides, tubing, concerts, and much more for the whole family. In the summer, Keystone is the mecca for hiking, biking, fly fishing, and any outdoor Colorado activity you can dream up!
Perfect place for a weekend getaway! Cozy condo, close to everything. Only a quick shuttle ride to the slopes! Highly recommended.
kellie
2016-01-11T00:00:00Z
The place made the trip so much better. Excellent view of the sun rise. And has a little kitchen to make some good food.
Mr
2016-03-26T00:00:00Z
My wife and I had a wonderful gateway. It was exactly what we wanted for the weekend. We also love the bed/mattress super comfortable. The studio was so cozy, modern with an amazing view of the lake, perfect for the 2 nights we stayed. We loved the pool and the spa facilities and the fact the we were able to park in a garage. :) We can't wait to come back next year! Thank you. Jodie & Lucas
Lucas
2016-03-08T00:00:00Z
Perfect place. Comfortable. Nice lake view. Quiet. Heated, underground parking a plus. Enjoyed fabulous massage after second hard day of snowboarding at Keystone Lodge Spa. Great snow too!
Pam
2016-03-29T00:00:00Z
Kim's place has a great location and really comfy beds. Transportation to the lifts was easy and convenient. We would definitely love to stay here again when we visit Colorado next time!
Samantha
2017-03-24T00:00:00Z
Had a great stay at Kim's condo. The location is great and central, and the covered parking was an added bonus! Kim was easy to communicate with and the check in process was smooth and easy. Would gladly stay again.
Mary
2017-01-15T00:00:00Z
The place is well kept, well equipped and has all you need for a ski vacation. Ski locker right at the elevator door, heated garage, bus stop. Plenty of storage for 2-3 people. I would go again anytime. Small fridge , but enough to store/ prepare light meals, i.e.:breakfast. Kim is available via email, text but it's not really needed, because everything is so well organized. Key pick up at Keystone Welcome Center.
Jacek
2017-01-09T00:00:00Z
Kim's place was better than we had expected. Situated right in the heart of the lakeside village, it had a great view, access to the lodge pools and spa, easy garage parking and a comfortable atmosphere. We would stay there again.
Stephanie
2017-04-07T00:00:00Z
Room Type
Entire home/apt
---
Property Type
Apartment
---
Accommodates
4
---
Bedrooms
Keystone, CO, United States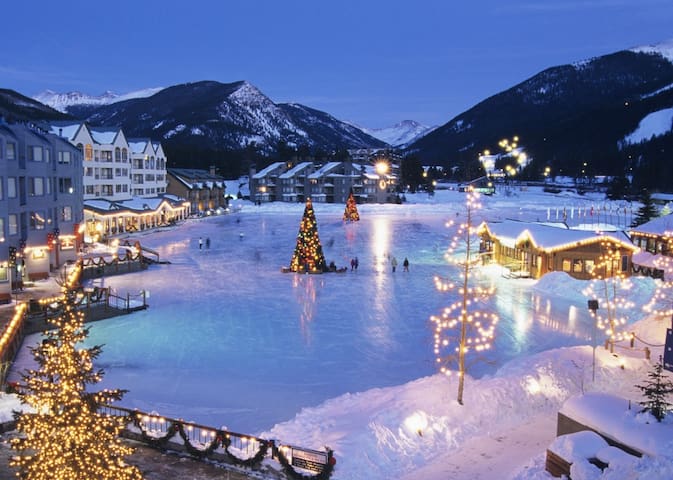 Cozy studio condo just steps away from the Mountain house and Peru lift. Awesome outdoor hot tub and amazing views. Underground heated parking, elevator, ski locker, and access to free bus system right out the front door.
Less than 150 step to the Mountain House. Beautiful patio/ hot tub area with patio furniture and grills to use after a great day in the mountains. The underground parking is heated for the winter and secure year round and there is a convenient elevator to access from the garage.
This is one of the main base areas for Keystone. It is a quite but functional very close to everything yet quite and beautiful.
Great place for someone looking to hit the slopes, awesome location right across from mountain house
James
2017-03-07T00:00:00Z
Great location! Thanks, Ben!
Kelsey
2017-03-29T00:00:00Z
Great place to stay. As close to the slopes as you can get.
Anne
2017-03-16T00:00:00Z
Great location! Walk right up to ski school. Nothing fancy, just a solid place to stay for a couple.
Dan
2017-02-18T00:00:00Z
Great location, steps to the slopes. The Mountain house area of Keystone is quiet and away from the bustle of the the River Run base area. The studio is functional for those who want to ski/hike and have a comfortable place to sleep. The studio has modest furnishings and a small 2 burner stove kitchen with a full size fridge. I would stay here again.
John
2017-03-10T00:00:00Z
good
Glen
2017-03-23T00:00:00Z
Walking distance to Mountain house lifts. This side of the mountain is quieter than River Run, but there are less amenities to walk to. Building was quiet and underground parking was easily accessible.
Susan
2017-04-01T00:00:00Z
Great trip!
David
2017-03-20T00:00:00Z
Room Type
Entire home/apt
---
Property Type
Apartment
---
Accommodates
4
---
Bedrooms
Keystone, CO, United States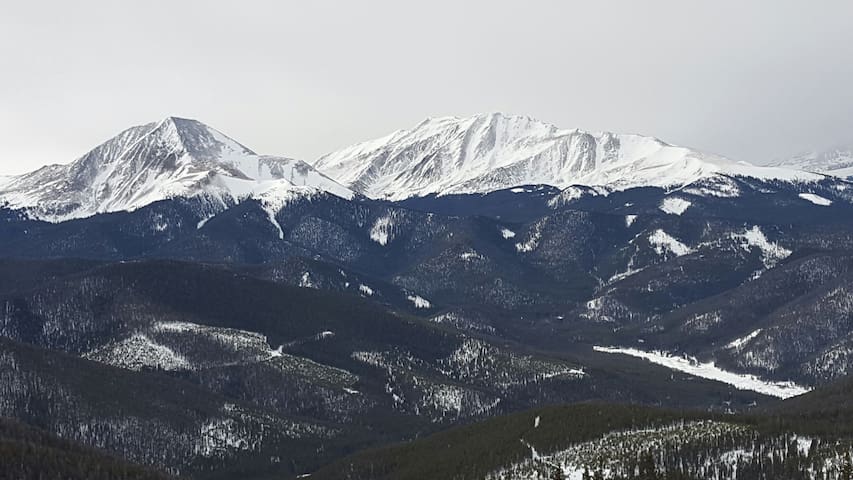 Silver Mill is the best place to stay in the Keystone village, hands down! Three brand new hot tubs have been installed in a newly remodeled spa area at Silver Mill which is right in the heart of Keystone Village.
Our condo is in the heart of the village at Keystone, a short 2 minute walk to the gondola and even closer to shops, restaurants and bars. A cute patio area faces the mountains for great views and easy access makes it the perfect place for a vacation! It is a 1 bedroom condo with a large bathroom, brand-new queen-sized bed in the bedroom and queen-sized pullout couch in the main room. There is also a gas fireplace, two flat-screen TVs, high speed WIFI and full kitchen so you can enjoy a night in if you choose! An underground, heated garage makes parking and unloading a breeze.
The description of the apartment was completely accurate - this is an awesome unit within the Keystone Resort and offers all the cool amenities a place like that has to offer: shopping, scenery, food, drinks right within the complex. Beautiful accommodations - comfortable bed & furniture, a sunny walk-out balcony, and a kitchen with all the essentials. I couldn't have asked for anything better. I will say that I couldn't quite figure out the heating and cooling system and wished the host would have written a couple paragraphs to help me understand. Luckily, the weather was so nice I could sleep with the windows open - but if that weren't the case, I would've been in trouble!
Jesse
2015-07-31T00:00:00Z
We really enjoyed our stay here. The room was as described, and had everything that we needed. We will definitely come back to stay again. The location was perfect for us, close to bike trails , and to town. The communication with the owner was great.
Trish
2016-05-31T00:00:00Z
The place was as described - very clean and comfortable. During our stay, there was construction outside the window that started early. Worth checking if this is still happening before you book. This place is managed by a third party that texts the check-in info. the day you're scheduled to arrive. Make sure you have a cell phone that works in the US and look for a text! I didn't realize this and the host wasn't up front I'm providing the information. That being said, the location was great and the hot tubs were an added bonus.
Beatrice
2015-08-08T00:00:00Z
The condo was exactly as stated, and a quick walk to the lifts!
Ethan
2017-01-29T00:00:00Z
We loved this apartment and the city of KEYSTONE . We stayed with family 15 days and everything was perfect! The next ski allow to walk around and go running easily in the mountains. We urge all to spend your holiday there!
Julien
2016-08-22T00:00:00Z
The place was exactly what we were expecting, if not better! It was very close to the gondola, restaurants, bars, and shops. The unit itself was very cozy and clean. I would definitely stay here again!
Samantha
2015-01-01T00:00:00Z
Perfect location!
Kelsey
2014-03-02T00:00:00Z
Great location and affordable for families like ours! Close to everything; steps from the slopes and access to everything in Keystone Village. My daughter slept on the pull-out couch and said it was really comfortable. It was more of a memory foam type mattress instead of the thin ones where you can feel the springs on your back. The last post said something about the bed in the bedroom not being comfortable, but we slept really well (and that was with an 8 month old in the mix). The place was spacious and clean. Great light into the condo and it had everything we needed. I highly recommend it.
Mariejo (MJ)
2014-04-07T00:00:00Z
Room Type
Entire home/apt
---
Property Type
Apartment
---
Accommodates
5
---
Bedrooms
Keystone, CO, United States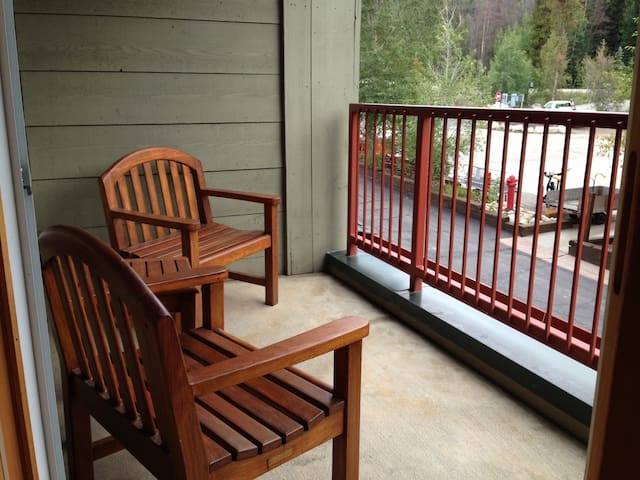 The Gateway includes an array of amenities to enhance your stay, from retail shops to exercise facilities to an indoor pool and a hot tub, all located on-site. Underground parking, on-site laundry facilities, and complimentary bus shuttle service.
Gateway Mountain Lodge - The immense stone fireplace in the lobby sets the tone for an authentic mountain getaway. At Keystone Resort's most central location, you're within minutes' reach of River Run, Keystone Villages and the Mountain House Base area — hop in the free shuttle to get to begin your adventure even sooner.
Listing was 100% accurate! Very nice space in a great little town. Lee was excellent at communicating across states prior to my arrival. Everything about the experience was excellent. Airbnb would be so lucky to have more host's as great as Lee. I would definitely stay at his place again if I'm ever in the area again.
Mitchell
2015-04-27T00:00:00Z
The host canceled this reservation the day before arrival. This is an automated posting.
Ashley
2017-02-11T00:00:00Z
This was a surprise to my boyfriend and I because the home is much bigger than the picture looks. It's spacious and has an amazing view of the slopes. We never shut our window! One of the two key cards worked fine for us and that's enough for me! He communicated very well with us and his description and directions and instructions were spot on. The shuttle is right in front of your entrance and it took is to and from the slopes all week! We barely had to use our car. Very cute restaurants and store in walking distance Thanks for the stay!
Katelyn
2017-03-30T00:00:00Z
The condo was bigger than we thought it would be. It was perfect for our family of three, clean, convenient, and lovely. Lee was very responsive any time we had a question, and there were many thoughtful things in the kitchen that we didn't expect. Thank you for sharing your home with us, Lee! We will definitely return!
Jayme
2016-08-10T00:00:00Z
Lee was very quick with his information after our booking, the photos and descriptions were very accurate. Great area to stay plenty of places to check out within walking distance and Dillon is a short drive with lots of options.
John
2016-09-04T00:00:00Z
Lee was great to work with. He even helped me out when we had problems getting the keys ahead of time. The Gateway is in an ideal location and very roomy for a studio.
Annastasia
2015-10-05T00:00:00Z
Lee was super responsive in communication throughout booking. Once we made it to Keystone, it was like settling into a second home. Convenience store in the building, covered parking, hot tub, shuttle at the front door and a beautiful view. Lots of room extras like Mini fridge, toaster, humidifier and toasty gas fireplace. Keys were a touch finicky, but always got them to work with a couple tries. Thank you Lee! Recommending to whoever might head to Keystone!
Karen
2016-12-22T00:00:00Z
Lee's place is spacious and in a great location. We walked to the village to ski each day and for dinner several nights. The unit had everything we needed to prepare breakfast (coffee pot, microwave, refrigerator, toaster). We really appreciated Lee's method of providing the keys and instructions by mail--much easier than dealing with a lockbox. We would definitely consider staying at Lee's place again!
John
2017-01-21T00:00:00Z
Room Type
Entire home/apt
---
Property Type
Apartment
---
Accommodates
4
---
Bedrooms
Keystone, CO, United States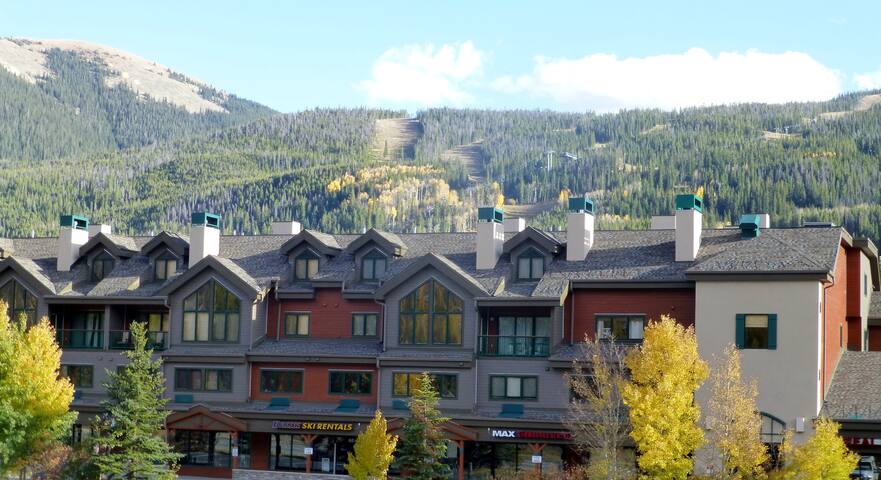 This is a Premier condo. The amenities are top of the line for families or VIP guests staying at Keystone Resort. Your experience is important to us and we want your stay to be relaxing and stress free. We welcome guests all year long!
Perfect space and location.
Krystal
2016-03-30T00:00:00Z
This is a great 1 bedroom condo that is directly on Keystone Lake. We had a great view of the lake from our balcony and the king bed was very comfortable. Parking is very convenient and it is only a short distance from the lifts. Laurie was a great host and made sure that we had everything that we needed for our stay.
Greg
2016-02-01T00:00:00Z
Had a wonderful time on the lake. Lots to do and loved waking up every day to see a beautiful lake view.
Krys
2016-07-29T00:00:00Z
Laurie's place is truly stunning with a great balcony to enjoy the lake/mountain views. It also couldn't be closer to the conference center. Laurie uses "Book By Owner" to manage her property, and I never had to contact them for anything during our stay as everything was smooth with detailed instructions. Laurie was very responsive if we had any questions pre-arrival, and post-departure when I left something behind. There are two awesome pools, sauna and jacuzzi (maybe more?) on site and they provide pool towels. I'd also recommend the deli and their smoothies... yum yum. A great place for kids/families or for anyone wanting to visit the area. We'll likely return next year for a conference and would love to stay here again.
Becky and Justin
2016-07-11T00:00:00Z
The host canceled this reservation 26 days before arrival. This is an automated posting.
Matisse
2016-07-12T00:00:00Z
Laurie was incredibly communicative and searched to meet our needs and beyond. Her place was lovely and warm on some cold winter's nights! We would love to return again, whether it be in winter or in warmer seasons to see Keystone in another light!
Jessica
2016-12-19T00:00:00Z
Great spot for skiing Keystone. However take earplugs if you are a light sleeper. The walls are very thin. The New Years Eve fireworks were right out our window - it was awesome.
Fran
2017-01-01T00:00:00Z
The views & location of Laurie's condo are second to none! The lake is amazing & totally peaceful, there are so many activities, restaurants and even a store within the complex so you don't have to leave, if you don't want to. The condo is so cozy and clean and sooo quiet, which is huge for me, when I'm on vacation. Parking was right at the main door and the elevator was immediately inside. There were luggage carts to get all my items easily inside & up to the unit-could not have been more convenient. And Laurie was great with communication, the whole time, so no complaints there, whatsoever. I'm already trying to plan my next visit :)
Stacey
2016-08-22T00:00:00Z
Room Type
Entire home/apt
---
Property Type
Apartment
---
Accommodates
4
---
Bedrooms
Keystone, CO, United States
Welcome to our condo located in the heart of Keystone's prestigious RiverRun Village! Enjoy access to the lodge's resort amenities, as well quick access to shopping, entertainment, relaxation, dining and more! Short walking distance to the slopes.
Comfortable one bedroom, corner unit in the heart of River Run Village, with views of both the mountain and the Village. The lodge includes a heated swimming pool, several hot tubs, and rec room with pool tables.
Keystone is a premier ski resort in Colorado. It is a largest ski resort in Summit County and offers the most night ski terrain in all of Colorado. In addition you will enjoy a 5 acre lake for skating in the winter and paddle boating activities in the summer just down the path at Lakeside Village. Ice skating rink in River Run in winter and putt putt golf in the summer.
Garry was super helpful and his place was absolutely perfect. The location was great and parking garage adds to the awesomeness. My wife and I will be back for ski season for sure.
Joseph
2016-07-08T00:00:00Z
Great Place. But tight for four
Cheryl
2017-02-20T00:00:00Z
This was exactly as described. The condo was amazing had everything we needed and more. The location was the tops.....i can only imagine the view during winter season. We will definitely be back. Thanks for the memories
Ashley
2016-07-16T00:00:00Z
The condo was exactly as described--very clean, very new everything and in a great location. Absolutely 0 complaints. Kitchen well-stocked, unit was nicely decorated, and the Roku TV with free netflix was really a nice touch. Covered, secured parking is great for snow days. 2 hot tubs right outside building, 2 more a short scurry away. Garry was quick to respond to our inquiry and even left us a bottle of wine since we were the first guests--class act.
Nathan
2016-05-02T00:00:00Z
Close to all Keystone has to offer, skiing, restaurants and shops. Underground parking, very clean and well stocked kitchen if you chose to cook a meal. Would definetly book again.
Dawn
2017-01-14T00:00:00Z
The location is fantastic. In all our ski gear, it was probably about five minutes from door to gondola line. Definitely a fantastic way to experience Keystone. The condo itself is well equipped, and perfect for a small group. The public spaces are clean and well maintained.
Gaelan
2017-01-22T00:00:00Z
Place was exactly as advertised. Steps away from plenty of restaurants in the village. Didn't have any problems finding the lockbox to get in so check-in was easy. Quick responses to messages was very much appreciated!
Nicholas
2017-03-06T00:00:00Z
Nice place. Quiet room. Enjoyed pool tables and hot tubs. Red wagons available to haul ski gear to lift.
Paul
2017-02-24T00:00:00Z
Room Type
Entire home/apt
---
Property Type
Apartment
---
Accommodates
4
---
Bedrooms
Keystone, CO, United States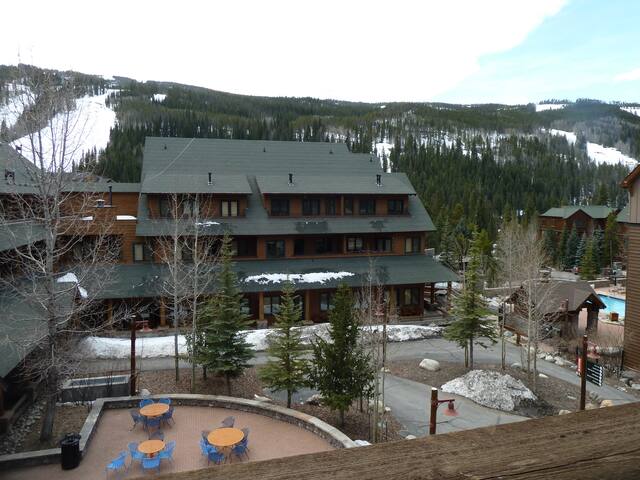 Our cozy and comfortable condo is in the ideal location to enjoy everything that Keystone has to offer. Skiing/Snowboarding, Hiking, Biking, Golf, Fishing, not to mention the many festivals that Keystone offers are all right outside your door. This awesome location makes it easy to walk to the lifts in the winter and in the summer the hiking/biking trail is right outside the door. Relaxing on one of the two decks offers amazing views of the mountain or the river. Come relax and enjoy!
The Mountain House neighborhood was the first area developed in Keystone. Close proximity to the lifts as well as shops and restaurants make this an ideal location to enjoy all Keystone has to offer.
Kathy's place was perfect for our group. The place was very clean and accurately advertised. She was very pleasant and responsive to the very few questions I had. The hot tub was clutch and we would love to stay again and look forward to it.
Jarod
2017-03-11T00:00:00Z
This condo is perfect for skiing!! The free shuttle to Keystone is righot across the street. Having a full kitchen with everything was great. Everything was very clean and cozy. Wanted to stay longer!
Alex
2017-01-13T00:00:00Z
Very comfortable condo with convenient parking and very close to ski lifts at Keystone.
Steve
2017-01-31T00:00:00Z
Location of property is conveniently located near the Mountain House lodge area. Laundry is not in the unit itself. Machines are located in a separate building and require quarters to operate.
Ilene
2017-04-01T00:00:00Z
Our stay at Key Condo was great! The apartment is well equipped and decorated very well. The bathrooms are slightly outdated but everything was spotless so it didn't make much of a difference to us. They had a VCR with some awesome tapes which was a really nice treat. The location is fantastic, just one stop from the Peru lift. The amenities were great including the hot tub, laundry, parking, ski locker and pool. Our host Kathy was prompt and helpful throughout the whole process. If you're looking for a comfortable ski pad this is the spot!
Laura
2017-02-15T00:00:00Z
Awesome location! Shuttle picks up very close to the building and Keystone ski resort is only a couple of minutes away. The pool and hot tub were also in the next building. We had a 5 and 7 year old with us and found the place to be very family-friendly. Great value!
Robert
2017-02-25T00:00:00Z
Room Type
Entire home/apt
---
Property Type
Apartment
---
Accommodates
10
---
Bedrooms
Keystone, CO, United States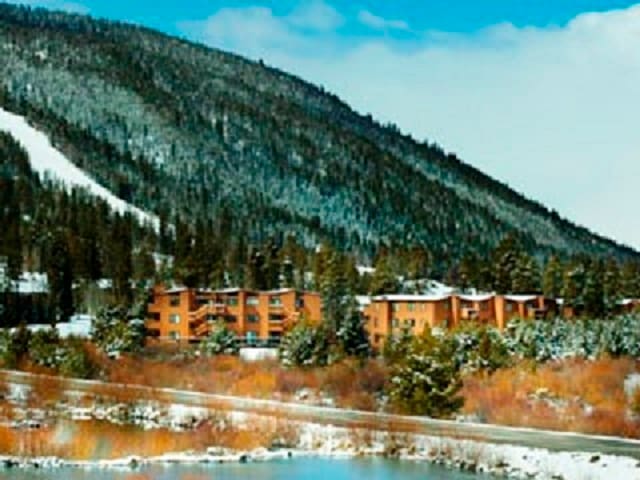 This 560 square foot 1 bedroom, 1 bathroom condo sleeps four and is in the heart of River Run Village, and you're just a short walk from the high-speed gondola.
The living room features a flat screen TV mounted above a beautiful gas fireplace and a queen-sized sleeper sofa. Additional sheets and blankets are in the closet. Just off the living room is the private balcony that offers views of the courtyard and hot tubs, with mountains in the distance. The full-sized kitchen is stocked with all the essential cookware & tableware to make a meal away from home and features stainless steel appliances and granite countertops. The dining area comfortably seats four. The full bathroom features a pedestal sink and a shower/tub combination. It is stocked with towels and an initial supply of toiletries. The bedroom has a queen-sized bed and a flat screen TV. **Ultra-premium Linens** This property has been upgraded with ultra-premium linens that rival those of The Four Seasons. Enjoy extra soft oversized towels and high quality bed linens that have a subtle satin stripe pattern for a look of elegance. Take advantage of this added luxury because less than one percent of properties in Keystone offer linens of this quality. (For additional sleeping options, air mattresses are available upon request for a small fee.) ENHANCED GUEST SERVICE: Rest assured that this home away from home is professionally managed. We provide cleaning services, regular maintenance, lock-out service and 24/7 emergency call service. DETAILED AMENITIES Living: Wireless Internet, Baseboard Heating, Ultra-Premium Linen Package, Gas Fireplace, Premium Cable, HDMI Connection, Flat Screen TV in Living Room, Flat Screen TV in Master, DVD Player in Living Room, DVD Player in Master, Iron & Ironing Board, Humidifier(s), Box Fan(s), Broom & Dustpan Kitchen: Full Kitchen, Granite Countertops, Stainless Steel Appliances, Cookware, Tableware, Coffee Maker, Initial Supply of Coffee, Initial Supply of Sweeteners, Toaster, Crockpot, Blender, Ice Maker, Salt & Pepper, Oven Mitts, Dish Towels, Paper Towels, Garbage Bags, Dishwasher Detergent, Dish Soap Bathroom: Generous Supply of Towels, Hotel-size Shampoo & Conditioner, Hotel-size Lotion & Bar Soap, Hair Dryer in Bathroom(s) Geographic: River Run Village, Short Walk to Gondola, Free Door-to-Door Shuttle Rides, Near River Run Ice Rink, Near River Run Putt-Putt Golf, Nearby Playground, Nearby Hiking/Biking Trails, Nearby Ski School, Walk to River Run Village, Nearby Championship Golf Courses Outdoor: 2nd Floor Property, Private Balcony, Partial Mountain View, Courtyard View, Underground Parking Garage, 1 Parking Space per Rented Unit, Overflow Lot Parking Available Complex Amenities: Access to Dakota Lodge Pool, Shared Hot Tub(s), Shared Sauna, Shared Fitness Facilities, Bicycle Storage, Community Grill(s), Shared Recreation Room, Pool Table(s), Elevator, Coin-operated Laundry Facilities, Lobby w/Large Seating Area & TV, Child Care Center on First Floor, Ski Lockers Convenience: Nearby Bank/ATM, Post Office, FedEx, Medical Services, Grocery, Gas Station, Restaurants, Outlet Shopping, Movie Theater, Hiking & Biking Trails, Dillon Marina, Dillon Amphitheater
We loved staying in Silver Mill! The room was lovely and clean, the directions were helpful, and the community was quaint and quiet. We would absolutely stay here again!
Katherine
2016-05-01T00:00:00Z
Very beautiful room with an equally beautiful view. Very cozy, it was like our home away from home.
Fabian
2016-10-08T00:00:00Z
Feels like a home away from home!
Stephanie
2016-10-09T00:00:00Z
Great place, just like the pictures, we had a wonderful time! The resort was just beautiful
Seamus
2016-08-01T00:00:00Z
Great place. Super comfortable and everything was convenient. Would stay again.
gaspar
2015-12-08T00:00:00Z
Great stay!
Dan
2016-08-06T00:00:00Z
Summit County Mountain Retreats was a very easy company to do business with. Their office is centrally located in Keystone and they maintain decent working hours. The space was clean and very close to the slopes. We took advantage of the hot tubs and the pool table in the lobby :) We liked the space and would come back in a heart beat.
jeff
2016-02-19T00:00:00Z
We had a great experience at Silver Mill! Summit County Mountain Rentals answered all of our questions before we left home (even via text) and had everything organized and waiting for us upon arrival. The condo was very clean and close walking distance to everything we needed: restaurants, ski rental, lifts, kids' areas, etc. We will absolutely be staying here again.
Sabrina
2016-02-02T00:00:00Z
Room Type
Entire home/apt
---
Property Type
Apartment
---
Accommodates
4
---
Bedrooms
Keystone, CO, United States
My place is close to Keystone ski area, restaurants and dining, great views. You'll love my place because of the location - only 5 min walk to the lifts , grocery store and restaurants are in the building and in the nearest area , the views - well you are just by the mountain. My place is good for couples, solo adventurers, business travelers, and families (with kids). In Summer - perfect gateway for hiking In Winter - gateway to the Keystone mountains and A-basin for ski snowboard and tubing
It is a studio apartment - inside you will find a Murphy bed - queen size , and a sofa sleeper. there is small kitchen area that has : dishwasher, fridge, sink, microwave, one electric burner the bathroom is big with tub/shower
Great spot! Wife and I enjoyed the stay! Thanks again.
Justin
2017-01-23T00:00:00Z
The place is great! Close to keystone ski resort and within walking distance. Very clean well taken care of.
Todd
2017-01-27T00:00:00Z
Great place to stay! Very clean, comfy, and close to everything.
Jeanee
2016-12-06T00:00:00Z
Great place if you are skiing all day and out for dinner. Comfy bed.
Laurel
2017-02-07T00:00:00Z
As far as location and price are concerned the unit was an incredible deal. The only option comparable to the price would have been a hotel in Dillon. The main reason I'm giving the listing 3 stars instead of anything higher is because of maintenance issues that affected our stay. The heater didn't work so the unit was an uncomfortable to be in without layers on, two light bulbs were missing and there is little lighting to begin with so it was dark, and the shower door would not stay closed on its own so someone had to hold it closed for the other person showering in order to prevent water from leaking on the bathroom floor.
Stephie
2017-02-27T00:00:00Z
Place was clean and area was great. Pool and workout room. Very clean and directions provided as well as instruction were accurate. Recommend staying here
khloe
2016-09-19T00:00:00Z
I was new to AirBnB and all of my questions were answered very promptly. I was very happy with my entire experience!
Michelle
2016-08-09T00:00:00Z
Hotel room right next to the keystone slopes. One bed one pull out couch.
Hayden
2017-01-15T00:00:00Z
Room Type
Entire home/apt
---
Property Type
Apartment
---
Accommodates
4
---
Bedrooms
Keystone, CO, United States
'Front Door Lobby Pick Up/dropoff to all Keystone Restaurants/Skiing from early morning to late evening'. You can also walk to Keystone Village in 5min. 10 min shuttle ride to Mountain House or River Run Gondola. Sts John huge condominium - over 1500 square feet on two levels. Fabulous views of Keystone skiing from the deck. Two bedrooms - one large bedroom with king size high end mattress and bunk bed (full/twin and trolley bed)and the other bedroom with Queen size high end mattress and loft twin bed. Queen-size sleeper sofa in great room. Very Quiet with bedrooms on opposite ends for guest privacy. Common area spa with huge hot tub, showers and towels, undercover parking, locked ski storage, and elevator takes you within ten feet of room. Easy drive from Denver. One minute off Highway 6 at Keystone. Minutes from great skiing in winter and two golf courses in summer. If you want to get away from the hub bub of Keystone back to back condos, Sts John is hidden in the forest, with great views, and away from the noise.
Great spot with shuttle pickup right out front. Be sure to try the foot massager!
Chris
2017-01-22T00:00:00Z
Great location and sleeping setup. Excellent host, and the bus route to Keystone skiing was very easy and quick.
John
2017-02-25T00:00:00Z
Would strongly recommend this location to anyone wanting to visit Keystone and the surrounding area. Very quiet location and large enough for a family or group of friends. The place was clean and very accurate to the profile. I would stay again on my next trip to the Rockies
Marty
2016-11-21T00:00:00Z
Dawn is a great host! she responded to everyone of our emails very quickly. We forgot movies in the room due to a family emergency - she went the extra mile to help us get those returned. These were very comfortable accommodations In an ideal location with a great host - thank you for everything Dawn.
Julie
2017-02-22T00:00:00Z
The condo is beautiful and just a short bus or car drive to Keystone. The view from the balcony afforded us glorious views of the sunrise coming over the mountains and we saw several moose on the property. The hot tub was relaxing after a long day of skiing & the kitchen was well equipped for meals. They had a crockpot and grill for our use as well. We loved staying here!
Shellie
2017-03-12T00:00:00Z
The host canceled this reservation 352 days before arrival. This is an automated posting.
George
2017-01-09T00:00:00Z
Dawn was very helpful and easy to work with from the moment we contacted her. At Dawn's place, you get all the convinces and amenities of a hotel, but with the comforts of a home. The condo is very close to the Keystone villages, yet it is tucked in far enough to give you the desired privacy and quiet. The view from the condo is gorgeous and the gas fireplace makes it very cozy at night. Dawn has thought of everything, including a utilitarian kitchen, space heater, and even a foot massager! There is plenty of sleeping space at this two-level condo and a covered parking garage. There is a spa in the lobby although we did not get a chance to experience it. We would recommend this place to any family!
Farris
2016-11-27T00:00:00Z
Great spot. Convenient to all Keystone has to offer. The condo is super nice and spacious.
Matt
2017-01-04T00:00:00Z
Room Type
Entire home/apt
---
Property Type
Apartment
---
Accommodates
6
---
Bedrooms
Keystone, CO, United States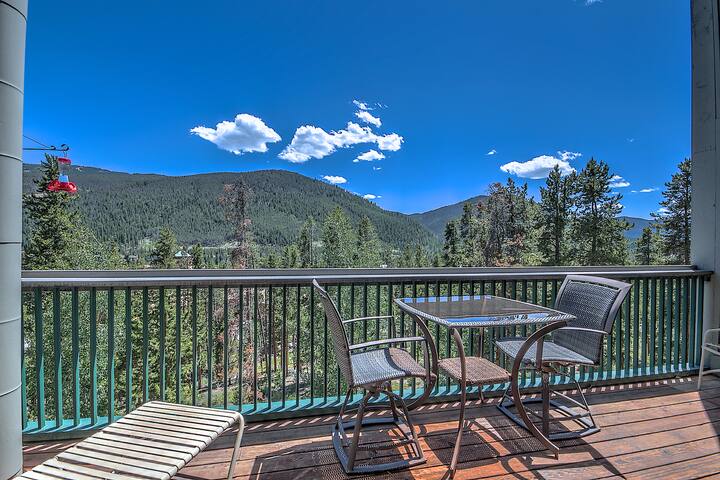 Beautifully updated, very comfortable 2BR/2BA condo in the Dakota Lodge in River Run Village. Two minute flat, easy walk to River Run Gondola. New appliances, bedding, furniture, and decor. Mountain views, heated pool, hot tubs, sauna, & ski lockers.
This beautifully updated and very comfortable 2 bedroom / 2 bathroom condo is in the Dakota Lodge in the heart of River Run Village, and a two minute flat, easy walk to the main Keystone River Run Gondola. NEW FOR 2017 We've updated the kitchen with brand-new stainless steel appliances, including oven and cooktop, microwave, dishwasher and refrigerator. We've also stocked the kitchen full of brand-new high-end cookware, utensils, and knives - everything you need for easy home cooking and dining. In the bedrooms, we've provided you with luxurious down comforters, soft pillows, high-quality mattresses (King bed in the Master Bedroom, and a Queen bed in the Guest Bedroom), and warm extra blankets in all the closets, along with extra heaters and humidifiers. There are flatscreen TVs in the living room and both bedrooms, each with its own cable box and remote controls. There is a DVD player in the living room. In the living room, a large stone gas fireplace provides a warm ambiance. A comfortable sleeper sofa provides sleeping for 2 people. The outside deck has seating for 2 and looks over Dercum Square, with the ice skating rink, playground, and fire pit, and mountain views beyond.
RIVER RUN VILLAGE Between the Dakota Lodge and the River Run Gondola is Keystone's main base village, River Run. Enjoy a wide variety of bars, restaurants, and shops throughout the village, including fine dining as well as excellent apres-ski decks and bars.
Keystone Dakota Lodge is at a great location, and has a great jacuzzi after a long day of skiing. I recommend driving to Dillon to the Dillon Dam Brewerey for dinner. Great food, Great drinks.
Marcie
2017-03-14T00:00:00Z
The space is perfect, walkable to restaurants, bars, and the gondola to the ski tracks. Private parking and good food within steps of the apartment.
Miguel
2017-02-02T00:00:00Z
The host canceled this reservation 35 days before arrival. This is an automated posting.
Martin
2017-02-25T00:00:00Z
Nice place, central, well appointed.
Douglas
2017-02-26T00:00:00Z
This is a great condo with a perfect location. You can't beat the value for the location! The beds are very comfortable and there is plenty of space for 2 couples. We were a group of friends so we're comfortable with 2 people sleeping on the pull out couch. We literally had no complaints about the stay!
jamie
2017-02-16T00:00:00Z
We booked this place last minute for the Christmas weekend and it was perfect for our family of 5! Very clean, amazing location - just a few minute walk to the Gondola in River Run and Ski School drop-off, great view of the ice skating rink, lockers for our ski's, heated garage, lovely pool and hot tub with a view of the mountain. It was also so nice that the there was already an extra mattress in the second bedroom and we didn't even have to ask for it - so thoughtful. We had a really great time and just really loved how convenient everything was.
cheryl
2015-12-28T00:00:00Z
The room was absolutely amazing!! Walking distance from the Gondola was a treat to us boarders. Joli has a beautiful place and her hospitality has been one for the books. There was zero issues with our stay, and next time that we stay in keystone we would be honored if Joli would allow us to stay at her place again. Thank you very much for allowing us to stay at your beautiful place. This vacation will never be forgotten.
Daniel
2016-01-09T00:00:00Z
Joli was super responsive to begin with, and her place was just as described. It was a surprise weekend getaway and even though it was right after the ski season had ended (plus an unexpected storm), we all had a great time with the place practically to ourselves and within easy driving distance of Dillon as well. We would definitely stay again! Thanks Joli!
West
2016-04-17T00:00:00Z
Room Type
Entire home/apt
---
Property Type
Apartment
---
Accommodates
7
---
Bedrooms
Keystone, CO, United States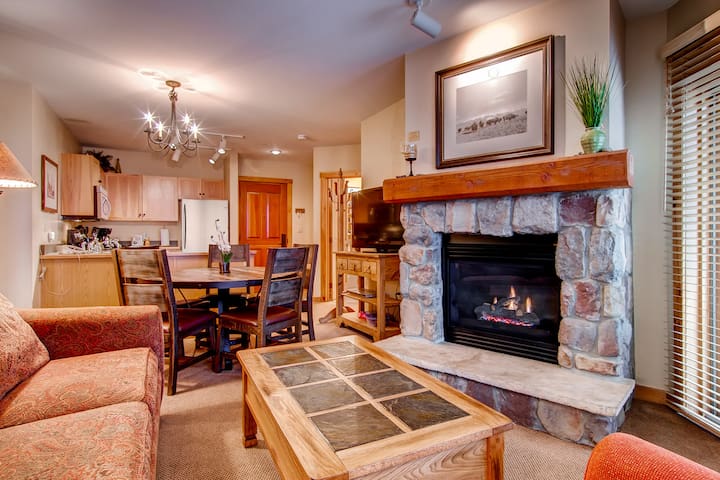 Our condo is a penthouse with a tremendous view located in Keystone Village, CO. Our rent during the ski season is $300 a night. Starting in April and ending in mid November our summer rate of $200 a night applies. We also have lower priced nights during the off season. Please check our calendar!
Our condo is a 1900-square-foot, penthouse, end unit with wonderful views from every window. You are able to see the ski mountain, the river, and also the meadows. It is very quiet and private. It includes a large great room with fireplace and adjoining atrium with plenty of room to sit around and relax in the evenings. We have a large dining area with wet bar, well-equipped kitchen, three bedrooms, each with a private bath, and a comfortable sleeper sofa in the great room. *IMPORTANT PRICING DETAILS: Pricing does include 6% county tax. There is an elevator in the building. Our pool building is conveniently located and includes an indoor pool, sauna, and jacuzzi. Although we overlook the Keystone ski slopes, there is a tram that stops in front of the building every 30 minutes to take skiers to the base area. We are in easy walking distance of the restaurants, shops, and ice skating in winter or boating in summer on Keystone Lake. It is a great place for a family and also for three couples who each have complete privacy. We have high-speed Internet access and wifi.
Keystone Resort is a world famous ski area, but it is also a wonderful place for a summer vacation. Bike paths link Keystone with Breckenridge and Vail. There are two award winning golf courses right in Keystone. There is also horseback riding, kayaks and paddle boats on the lake, barbecues and picnics plus special activities each weekend. It's perfect for families!
Perfect for 2 adults and a 1 year old child. Even had a baby gate.
Andrew
2016-09-17T00:00:00Z
We had a great stay. Communication and directions to the condo were good, the welcome at the reception center was friendly, and we found the condo clean and in good shape. The condo is spacious as described. The master bedroom is has beautiful views of the mountains, but is open floor plan above the living room. So keep in mind if planning for someone to sleep on the pull out sofa. Using the shuttle to get to the Keystone lifts is easy and quick.
Stefan
2016-02-23T00:00:00Z
Bonnie Dooley was a terrific host, responding to our inquiries promptly and providing tips for navigation the registration/key pickup process and other operational details. Thanks Bonnie! The property was comfortable and provided plenty of room to roam for our party of seven adults -- two in each bedroom and one on the pull-out sofa in the living room. The kitchen was well-equipped and permitted us to cook all our meals during a week's stay -- keeping in mind our three hungry twenty-something guests -- I'm guessing we saved about $500 by cooking in rather than eating out. Of course, we had to clean up after ourselves ... With this base in Keystone, we were in easy driving distance (less than twenty minutes) of two other "Vail" resorts, Arapahoe Basin and Breck where your lift ticket will typically work, plus Copper Mountain where your Keystone lift ticket will NOT work. Our party had a wide range of skiing ability and we enjoyed our days at Keystone the most because of its variety and range of terrain and relative lack of long lines. From Bonnie's condo we could actually walk to the bottom of the Peru lift at Keystone in about twenty minutes, but we didn't want to carry our skis that far. A beautiful location, great access to nearby recreational facilities and a terrific host. It is a place to which we're bound to return(URL HIDDEN)and the location is a 5 minute drive to the River Run gondola at Keystone
Daniel
2014-03-16T00:00:00Z
Bonnie's place is just awesome! We had no trouble finding the place and checking in. Such an amazing condo, with stunning views from all the rooms. Total relaxation getaway. The place was very neat and well maintained. Though we did not meet Bonnie, she was very responsive right from the time I enquired about the condo. All my friends were really happy with the place. I will definitely want to stay there again.
Swathi
2015-10-06T00:00:00Z
The condo was even better than expected. I had booked the condo for a family ski vacation for 6 people. The condo could easily accomodate more. The large windows facing the mountain provided a beautiful view as well as ample sunshine and the proximity to the lifts was incredibly convenient. Bonnie was communicative and prompt to answer my questions. Had a great stay and would definitely book again!
Pranita
2014-04-07T00:00:00Z
My family and I have just had the plesure of staying at the Keystone Village Penthouse. This is a wonderful, spacious place, with all the elements that make a great family vacation spot. There's lots of room and fabulous views from every window--and the windows are huge. Add in a large fireplace and host-provided games like Trivial Pursuit (and a TV/VCR) for a perfect experience. The living room is comfortable (lots of pillows!) and the kitchen is well-equipped. One of the best things about the 3 nights and 4 days we spent in the penthouse was working with Bonnie, our kind and generous host. Thanks to the Denver blizzard, with resulting road closures and whiteout conditions, we would have been stranded on the last day; Bonnie made arrangements for us to stay a third night. She was absolutely great to work with, from the time we made our reservation to the last day of our trip. She always responded quickly to my questions a nd requests. Bonnie (and Airbnb) rocks!
Mary
2016-03-24T00:00:00Z
Fantastic host! Very communicative and available to answer questions. Great location! Will book again in future.
Jessica
2016-01-14T00:00:00Z
Bonnie was an excellent host and the condo was amazing. Perfect location and plenty of room. There were four of us and never felt like we were in each others way. Would be a great place for kids and family.
Kristin
2016-02-03T00:00:00Z
Room Type
Entire home/apt
---
Property Type
Apartment
---
Accommodates
8
---
Bedrooms
Keystone, CO, United States
Keystone - Airbnb
:
Average

4.77

out of

5

stars from

923

guest reviews
1

–

18

of

300+ Apartment Rentals
Enter dates to see full pricing. Additional fees apply. Taxes may be added.