full kitchen, laundry, one private bedroom with queen bed, pull-out sleeper couch, wood floors. Step outside for a walk on 7 acres, 2 creeks, extensive vegetable and flower gardens. Dogs and cats on property. 20 miles from Madison, WI.
We own a wood flooring installation company. So of course our entire house is our showcase. Tim built our house with the help of friends in 1990.
I loved staying here! It was a great place and exactly like the pictures. The sauna was amazing after a day of snowboarding. Maria was very kind and helpful as well. Thanks!!
Courtney
2016-01-19T00:00:00Z
The host canceled this reservation 29 days before arrival. This is an automated posting.
Stephen
2015-12-02T00:00:00Z
It is one of the best place to sit n relax with your friends or family and peaceful location
Aneesha
2016-12-01T00:00:00Z
Maria made us feel welcome from the get-go. My mom is 93 yrs old, and Maria (1) was willing to accommodate us by letting us park closer (not necessary, as my mom was easily able to walk to the apartment), (2) suggested local places to visit (she even printed a local map for us and gave us a "fall color road trips" article from the newspaper), and (3) even gave us a fresh-baked baguette of her famous homemade French bread. (We discovered during our stay that Maria is a woman of many talents, but topping her list of qualifications is hospitality!) The listing was accurate. The accommodation was a spacious apartment, lacking in nothing. We enjoyed having our own kitchen, two beds, two (!) recliners, great shower, closet space, everything we could have asked for. Great value. The neighborhood was idyllic--country living at its best. We didn't explore the property, but we understand that it consisted of multiple acres. Maria has a humongous garden (out of which she gathers fruits and veggies, then cans and freezes much for year-round eating). It was a wonderful location--quiet, peaceful, and we felt totally safe and well-rested. We couldn't have found a better place to stay in the area.
Jim and Sharon
2015-10-18T00:00:00Z
I stayed here two nights with my husband and my mother in law. Maria greeted us on arrival and showed us in and around right away. The apartment was comfortable and spotlessly clean. We were welcomed with two absolutely FABULOUS loaves of homemade bread and a vase of fresh cut lilacs. The apartment is very comfortable and cozy and the surrounding grounds are lovely. Maria was a great hostess. Also - I wanted to make sure and note - anyone concerned about the pullout sofa bed - I slept on it for two nights and it was very comfortable and soft -- not one of those old "bar in the middle of your back all night" jobs. Felt just like a "real" bed. I would absolutely recommend staying with Maria and will do so again myself if we are in the area again!
Molly
2016-05-08T00:00:00Z
Maria was a wonderful host and had a gorgeous space with beautiful flowers and gardens all around! When we entered into the space we had a beautiful bouquet and fresh baguette and butter and homemade jam waiting for us. It was a nice open space that was perfect for a rest on our way across the country. If you're looking for a secluded space with beauty all around, then this is the place to go! Sauk City has some great little places too and a place called, The Bakery, that is locally owned and operated by a young family. Enjoy!
Raenell
2016-07-06T00:00:00Z
Thanks, Maria, for sharing your lovely space with your guests. We were very comfortable in our apt. & enjoyed walking around your big garden. Even sampled the tomatoes-- yum! Would definitely return for a second visit w/ you as we love the area.
Kay
2016-10-04T00:00:00Z
This was our first AirBNB experience, and you definitely set the bar high! You have a beautiful home and property - perfect for a nice, quiet weekend getaway from the city. Your fresh-baked breads are outstanding! We appreciate how welcoming and inviting you and your husband are, while still providing a nice sense of privacy for your guests. The sauna was an awesome amenity! Thanks for opening your home to us. It was an excellent weekend!
Rob
2016-12-04T00:00:00Z
Room Type
Entire home/apt
---
Property Type
Apartment
---
Accommodates
4
---
Bedrooms
Mazomanie, WI, United States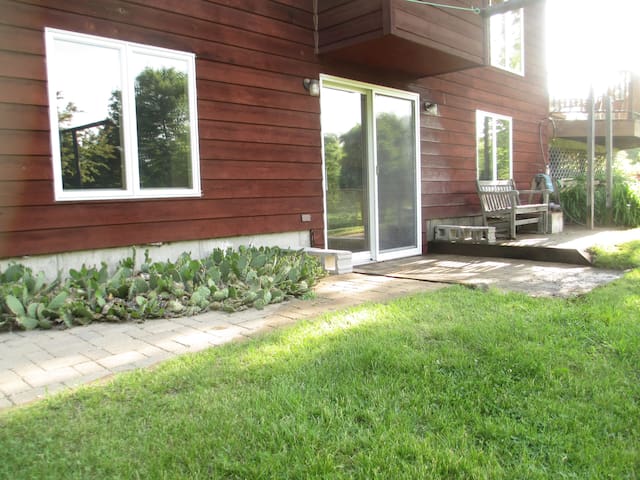 Want quiet solitude for peaceful relaxation surrounded by forest, flowers and birds? Want quick access to the best quiet sports, state parks, and cosmopolitan attractions in southern Wisconsin? Stay in your own apartment upstairs in our country home. And, now that we have added a Tiny House to the property, you can bring some friends for a total of 6 people (see separate listing and pics at the end of this one).
The perfect retreat for one or two couples (or three couples if you add the Still Point Tiny House - a separate listing). Note that we offer generous discounts on the Tiny House if you add it to your booking. Read to the bottom of this description to find out more. You will stay in the upstairs of our country home, an apartment offering a separate bedroom (with room for additional convertible sleeping in the living area or on the screened porch), ¾ bath, full featured kitchen, cozy dining area, small office area for writing, living area with comfortable seating, natural skylighting, woodstove, and all the comforts of the modern home (wifi, HDTV with multiple satellite stations and BlueRay DVD player as well as a BlueTooth enabled stereo sound system so you can bring your own music). Please note that the wifi is from satellite service that limits our monthly data, so extensive video streaming is not an option. However, you will have access to our DVR and the many movies and program recordings we have saved. You will enter via the private spiral stair to your own screen porch with room for dining, relaxing, or even sleeping in the comfy bed. A private bedroom with queen sized bed, two dressers, and a large closet will make you feel right at home. There is plenty of space for relaxing and dining at the breakfast bar or adjacent table with room for four. A small woodstove (and perhaps a trip to the sauna) will take the chill off any cool evening. There is a separate zoned thermostat to control central heat and air conditioning, as well as a whole house fan to refresh indoor air without the use of air conditioning. The kitchen has everything a cook needs: large refrigerator and freezer, gas cooktop and oven, large double sink, dishwasher, microwave, stainless steel cooking pots, wine rack, quality table ware, coffee maker and burr grinder, blender, slow cooker, cutting boards, good knives, napkins, placemats, plenty of storage space for groceries, and all the utensils you always wish you had on vacation. If you can't find it, we probably have it downstairs for you to use. We'll keep on hand some essentials like basic spices, cooking oil, etc. When we have excess in our veggie gardens, we will share with you. Also, at the bottom of the spiral stair is a gas grill. We even have a charcoal Weber if you prefer. The bathroom, like so many other parts of the property features handcrafted cabinetry by the owner. You will enjoy the custom built shower. But, if the weather is not freezing, you must experience the outdoor shower adjacent to the beautiful gardens and tucked off the deck for privacy (signaled with a flag system). Once it gets colder, you may want to try the cedar sauna in the nearby studio building. Centered on our 9 wooded acres, you overlook a large deck and fire circle (dry wood available at low cost for evening campfires) surrounded by our extensive flower and veggie gardens. There are two short trails through the property, perfect for enjoying nature close up. Whether you come for the outdoor activities (bicycling, birding, hiking, cross country skiing, river paddling, and many other nature experiences) or you just want to melt the stress away in quiet solitude reading a good book in an idyllic setting, you are just a short drive away from the cosmopolitan attractions (fine dining and entertainment) offered in nearby Madison and other smaller urban communities. Note that you will stay on the second floor of our country home and have private entry access through an outdoor spiral stair with an emergency exit through the interior stairway. The two house levels are curtained at the bottom of those stairs leading to our main kitchen and laundry area. Guests are welcome to use the laundry by making arrangements with us. Although there can be minor sound transmission between floors, rest assured that your privacy will be respected. Having said that, while using the deck, fire circle, and grill, it would be impossible for our particular worlds not to cross. We feel that our guests become part of our household. We enjoy interacting as much or as little as desired. Please note about weekend pricing, which does not show up on the opening view of our listing, although it is shown on the calendar. The weekend rate is $200/night for Friday and Saturday, with a 2 night minimum. Each additional guest (beyond 2) will be charged $25/night for any night of the week. If you also rent the Still Point Tiny House (see separate listing), we offer a 25% discount for it. That makes it more affordable to bring friends and provides a third bed, as well as its own private bathroom. And if you decide you want to come, but prefer to have exclusive privacy for your party alone, we will discount the Tiny House 50% (assuming you don't use it) and will block it from other renters. Yes, you do pay a bit more for that privacy. You may also find us by searching the Web with our name, Still Point Country Retreat. Basically the same info, but we think prettier. We want to book exclusively through Airbnb because there is insurance that protects both parties. There is a link on our website directly to this listing.
Although we are located very close to Madison and other urban areas, we live in one of the most rural townships in southern Wisconsin. Known for its lush dairy and cropping farms, we are surrounded by working farms, woods, and quiet roads that invite walking, jogging, and bicycling.
Joe and Kathi were extremely responsive, their house is easy to find, extremely nice with all the relaxing and enjoying amenities you would expect for a quick get away.
Patrick
2016-09-29T00:00:00Z
Kathi & Joe were great hosts. All communication with them was friendly and handled quickly. I was surprised at the secluded nature of the country retreat and found it to be peaceful and inspiring. The space reminds me of a lakehouse I grew up going to as a kid except really clean and with some impressive woodwork (by Joe himself). Check out the large, upstairs, screened-in patio with a bed and table on it that makes it feel like a high class camping experience. Hosts were more than friendly and such interesting, smart people. I really enjoyed their home and conversation.
Tim
2016-09-22T00:00:00Z
This was a great place to get away and relax. It's off the beaten path but within a very easy drive to New Glarus with it's restaurants and outstanding brewery and Mount Horeb with Blue Mounds Park. Surprisingly easy drive to Madison as well! The accomidations were superior. Joe and Kathi's attention to detail and ascetic tastes are impeccable. The surrounding woods were nice for walking and the roads were great for biking. Little or no traffic and beautiful rolling farmland. Check it out!
John (Jack)
2016-03-16T00:00:00Z
We loved staying here!! Beautiful wooded views, beautiful custom built house, and so many thoughtful details provided by Joe and Kathi. We had a great time walking on the country roads as well as exploring New Glarus, Mt Horeb and Madison. We'll be back. Thanks again!
Timothy
2016-03-18T00:00:00Z
Our stay with joe and Kathi was absolutely wonderful. They are fantastic hosts, extremely friendly, and have an unbelievably gorgeous home. They were extremely welcoming, and a joy to talk to. The pictures don't do this place justice! We only wish we had made less plans and had just stayed and relaxed at the house. The starry night sky was incredible, and if you're visiting in July be sure to walk the trails and pick some wild raspberries! They're everywhere :) We plan on returning, and we will be bringing friends with us! Joe & Kathi also had some wonderful recommendations for restaurants and small towns near them; 'Cow & Quince' in New Glarus was so good, we ate their twice! There's also cheese and fudge shop, antique shops, and a nice brewery.
Jordyn
2016-06-28T00:00:00Z
Our stay at the Still Point was fantastic. Kathi & Joe made us feel like old friends visting their home. They were very communicative throughout the process. We had a 9 month old baby and Joe was able to quickly create a child gate to block the stairs and make it safe for the baby to crawl throughout the place. The property itself is very charming and thoughtfully built. We enjoyed sleeping on the porch, taking a hike on the adjoining trails, taking a shower outside, grilling dinner on the BBQ grill and hanging out around the bonfire at night. Joe & Kathi were available throughout our stay making sure we are comfortable and had everything we needed for the stay. I'd recommend this to anyone looking for a quick getaway from Chicago
dhiraj
2016-08-01T00:00:00Z
Joe and his wife Kathi are superb, generous hosts. Went out of their way to make sure we were comfortable and felt included. They very quietly share the downstairs part of the bldg. If you need a retreat, this is the place.
Gene
2016-07-05T00:00:00Z
Kathi and Joe could not be better hosts! They really have thought of everything, in regard to making a stay at Still Point seem like a luxury retreat. The drive to their place is beautiful, their property is amazing, and their apartment is just delightful. I love staying with them! We slept on the screened-in porch the first night. Chilly, but fun to watch the moon travel across the sky and listen to the low of the cattle, the hoot of the owl, and the howl of coyote in the distance. The next morning, over coffee on the porch, we saw a small bobcat and a deer! So cool! They are so thoughtful and nice, fun to be around & very knowledgeable about the surrounding area (where to go, what to do!). This is my second visit with them, and I can't wait to return!
Linda
2016-10-13T00:00:00Z
Room Type
Entire home/apt
---
Property Type
Apartment
---
Accommodates
4
---
Bedrooms
Belleville, WI, United States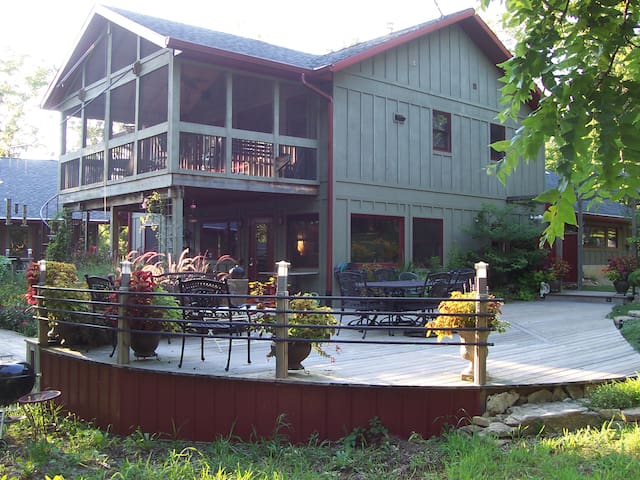 The cottage is situated in the Wanhangdu Road to walk from Jingan Temple and within the District, close to 889 yueda!
Hope to create a comfortable space to bring you a journey of life is not the same experience ~ * orders please consult, if not timely reply, please wait patiently, I will reply you see; You need to fill in order detailed information: name, ID number, such as live several fill several; You need people stay consistent with orders to fill in, or without reception; I hope to give guests more cottage living conditions; also hope that the guests take it as their home treatment, can maintain indoor environmental health. * * * such as check out the master found the house health situation is not acceptable, the deposit will be charged an additional 10%~50% as a special cleaning fee! * * * such as check-out when the owner found items or repair damaged, will be charged an additional deposit as compensation for 50%~100%! * * * the owner does not want to receive special cleaning fee or compensation, so please guests abide by, I hope we can become friends, the cottage
Room Type
Private room
---
Property Type
Apartment
---
Accommodates
2
---
Bedrooms
RI, RI, United States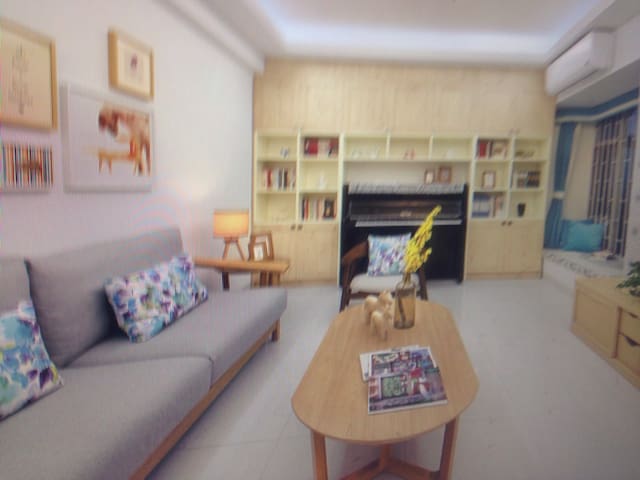 One Bedroom Luxurious Apartment. With Beautiful Views and Peaceful Surroundings. Very Nice For A Couples Get away in The Rolling Hills of Southwest Wisconsin.
Newly Remodelled Apartment.
It's just simply beautiful and peaceful.
Room Type
Entire home/apt
---
Property Type
Apartment
---
Accommodates
2
---
Bedrooms
Richland Center, WI, United States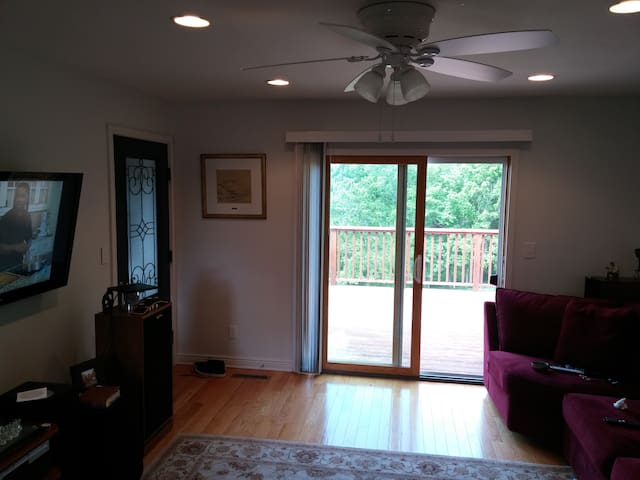 My place is close to Whatever you may have going on in the area. My place is good for couples, solo adventurers, and business travelers.
Room Type
Entire home/apt
---
Property Type
Apartment
---
Accommodates
2
---
Bedrooms
Mazomanie, WI, United States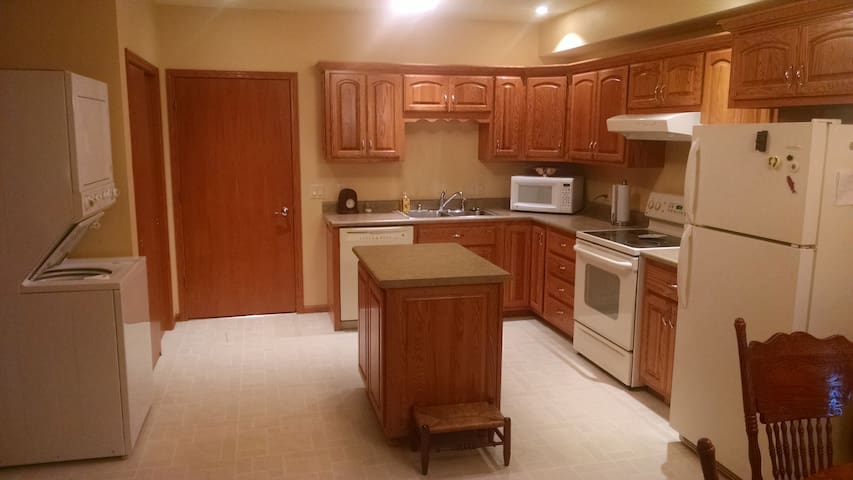 1

–

5

of

5 Apartment Rentals
Enter dates to see full pricing. Additional fees apply. Taxes may be added.