Apartment (ground floor) renovated, 5 places letto.Soggiorno bright, breathtaking view of the sea. Kitchen dishwasher and microwave. Barbecue in the garden.
It seems to be on a ship!
The house is situated in a quiet area (except July and August where the noise of the traffic on the Aurelia can 'be annoying way) the beaches are within walking distance (10 minutes). Private parking at the side of the d 'entrance gate.
The apartment is exactly as described : bright, clean and nicely decorated and well equipped. You immediately feel comfortable. Laura was very helpful and responsive. This is a place you would like to come back.
Kristin
2016-08-07T00:00:00Z
made most welcome to a beautiful home in a beautiful location good comfortable bed clean home and quiet neighbourhood superb we loved it want to go back next year for a longer stay
Mark
2016-09-28T00:00:00Z
What a lovely place to stay! The pictures totally tell the truth. The house has so many wonderful details. You feel right at home. It's very clean, you find everything you need - next time we will definitely stay longer than just a weekend. The location is great. The view is absolutely stunning Communication with Laura was really great. She always responded right away. She couldn't be there to give us the keys. But everything was organized very well with Elena giving us access to the house and showing us around. Overall, a highly recommendable place. Thanks for having us in your wonderful place - and also thanks for the birthday note;). Will definitely come back!
Svenja
2016-05-23T00:00:00Z
I talked mainly with Laura who was super helpful and lovely - easy to get in touch with her when I needed. They were also happy to give us an extra mattress which was great. The house itself was maybe a little smaller than I imagined but it had a fantastic terrace and was very clean and well furnished. Oh and the view is just amazing! Would definitely stay again. Thank you!
Hannah
2016-05-09T00:00:00Z
Yes it was perfect, Laura & Paul where very helpful , social and good company. The house has a great view, place to park and close to beach. the house itself fits perfect for a holiday escape. Yes we recommend it to everybody.....
Annelies
2016-10-02T00:00:00Z
Laura's home is a great place to stay. It is very clean, well equipped and well located to enjoy and explore the local beaches and and the historical villages in the surrounding hills. The home is tastefully decorated in a nautical theme both indoors and out. The view is amazing!!!!
Berkley
2017-01-10T00:00:00Z
Beautiful villa. Very close to the sea. We loved it.
Edwin
2016-07-16T00:00:00Z
We were made to feel welcome from the moment we arrived. As promised Andrea came to meet us to show us the flat and where everything was. Laura had left us a lovely personalised message outlining where we could go to make the most of our weekend and where we could shop for basic things. The flat and setting are both beautiful. The flat is light, clean, airy and well laid out. Everything you need is there to make you feel at home. The flowers and plants add to this effect outside. The view is stunning and very peaceful. You constantly hear the waves in the background. We had a great time and would not hesitate to recommend this accommodation to anyone.
Lyns &
2016-04-19T00:00:00Z
Room Type
Entire home/apt
---
Property Type
House
---
Accommodates
5
---
Bedrooms
Marina di Andora, Liguria, Italy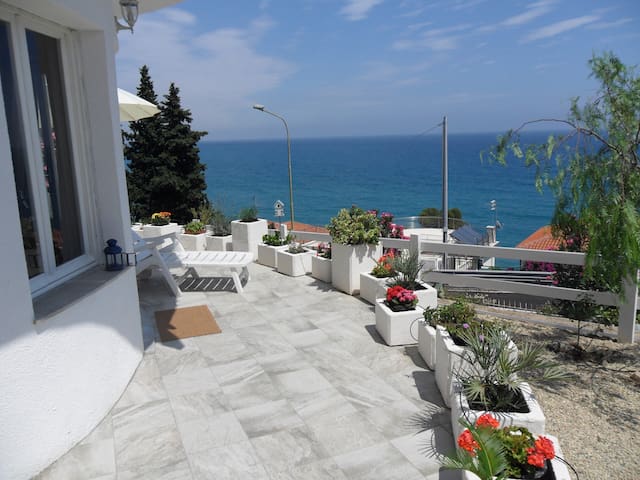 Delightful home in the tranquility just steps away from the medieval village of Cervo.
Detached house with private parking.
The house is 400 meters from the medieval village of Cervo. The beach is also accessible by walking among the olive trees.
Thank you Monica and Roberto for the great stay at the lemon house. I really enjoyed the week in this very nice and clean house in the middle of the nature. The house is exactly as you can see on the photos and was recently renovated, with all the things you need for a relaxing stay in the beautiful region of liguria and the town of cervo. You also have your private little garden where you can enjoy the sun and the landscape. In a 10 Min footwalk you are in the middle of the very nice town of Cervo. I can strongly recommend a stay in the lemon house and would love to come back sometime.
Roman
2016-07-29T00:00:00Z
the apartment is very nice and very clean and tidy, there is a spacious bedroom, a bathroom with lavatory and shower, in the living area with open kitchen and dining area with a sofa and TV. Outside there is a beautiful well-kept garden and the first thing you see coming out of the house is a magnificent plant fragrant lemon trees, you can eat outside on the patio, the only thing that does not feel, thankfully, is the noise, the environment is really relaxing and surrounded by olive trees on the other side of the hill there is a view of the pine forest of the Ciapà park. Looking south there is a breathtaking view of the sea, which is about 10 minutes' walk passing through the beautiful medieval village of Cervo, which is about 300 meters, in the village there are restaurants and bars. you can reach the sea through a path without passing through the village of Cervo distance is almost identical. We forget the car from the moment that we park inside the property. It is a small corner of paradise where you can spend relaxing moments.
salvatore
2016-06-02T00:00:00Z
Our stay in the lemon house was wonderfull! Roberto who welcomed us is nice and friendly. He speaks very well french.The house is very quiet and with great view. The mini house is well equiped and brand new. The bed is very confy, the terrasse very enjoyable. The house is just 5 minutes walk from the medieval town, and 10 minutes from the beach. We recommand. It s the perfect place for quiet vacation. Thank you so much.
Mary
2016-08-07T00:00:00Z
Wunderschönes Appartment plus sehr schöne Umgebung. Alles was man benötigt ist in der Wohnug vorhanden. Wir hatten eine erholsame Zeit hier und haben die Natur und die Ruhe Cervos genossen....bezaubernde Region Italiens. Relativ ruhig und schön wenig Tourismus. Anreise, Parkplatz und Verständigung hat alles prima funktioniert und Monicas Bruder Carlo hat uns gut eingewiesen und alles erklärt :) aufjedenfall zu empfehlen
Matthias
2016-09-27T00:00:00Z
Nous avons passé un très agréable séjour à The Lemon house qui se trouve dans un bel environnement paisible à quelques minutes du magnifique centre historique de Cervo. Nous avons également pu faire de jolies balades à vélo. La région est très belle! Monica et Roberto ont toujours été disponibles en cas de besoin. Les photos sont fidèles à la réalité. Nous recommandons vivement ce logement.
Aurelie
2016-10-23T00:00:00Z
Nous avons été très bien accueillis par Roberto (un ami de Monica), qui parle très bien français. Il s'est montré très avenant et disponible en cas de besoin. On a vraiment aimé notre séjour dans cette petite maison, propre, ayant tout ce qu'il faut ! L'environnement y est vraiment superbe, petite terrasse, superbe vue, plage accessible en 10 minutes à pieds, et centre médiéval à 5 minutes... Parfait pour passer quelques jours au calme !!
Lucie
2016-09-05T00:00:00Z
Wir hatten eine wunderbare Zeit in Monica's Haus. Es ist sehr gemütlich und schön eingerichtet, in der Nähe einer charmanten kleinen Stadt, abseits des Mainstream-Tourismus. Zum Strand führt ein scmaler, teilweise steiler Trampelpfad, der nur mit gutem Schuhwerk und ohne Kinderwagen zu empfehlen ist. Jederzeit wieder!
Iris
2016-07-14T00:00:00Z
Room Type
Entire home/apt
---
Property Type
House
---
Accommodates
2
---
Bedrooms
Cervo, Liguria, Italy
L'alloggio è disposto su due livelli abitabili e un ampio solarium sul tetto, comprensivo di lettini e ombrellone. Ulteriore terrazza al piano terra, con tavolo, sedie e ombrellone. Ingresso al primo piano in soggiorno con divano letto, tavolo da pranzo caminetto e TV. Al piano inferiore troviamo una camera da letto matrimoniale con bagno privato completo, più un secondo servizio separato con WC e lavandino. L'alloggio è provvisto di Lavatrice, TV satellitare e connessione internet con Wi-Fi.
L'alloggio è situato in una piccola frazione del comune di Andora (SV) chiamata Rollo. A circa 200 m sopra il livello del mare, si può godere di una splendida vista su tutto il golfo.
Room Type
Entire home/apt
---
Property Type
House
---
Accommodates
4
---
Bedrooms
Bande di Là-rollo, Liguria, Italy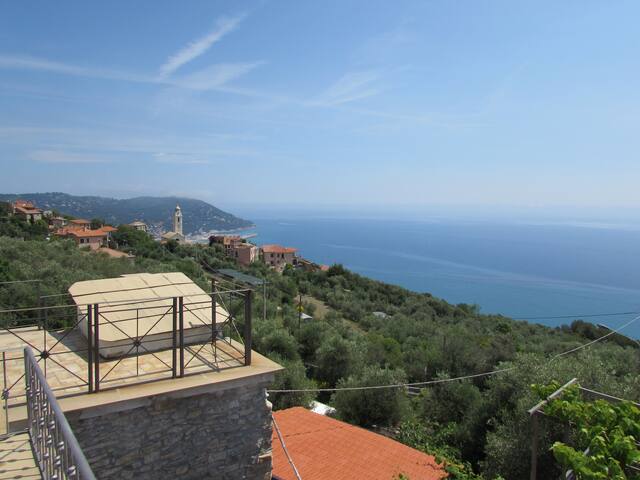 Schöne Wohnung mit Garten zur Mitbenutzung Meerblick elegant eingerichtet. Großes Studio mit Wohnzimmer und Küche, Schlafbereich. Badezimmer mit Dusche. Die Küche ist komplett ausgestattet. Ausstattung TV, Waschmaschine und WI-FI. Die Wohnung verfügt über Parkplatz reserviert mit Zugang von der Via Aurelia. Gegenüber dem Haus ist ein schöner Garten mit Meerblick. Möglichkeit wöchentliche Wäsche-Service zu nutzen € 10 pro Person. Mögliche Buch Angeltouren von Imperia.
Der Garten um das Stück Meer zwischen der Bucht von Corallini und Portheghetto mit Blick auf. Priceless Sonnenauf- und -untergänge. Umgeben von vielen Grün am Fuß des mittelalterlichen Dorfes ist es eine einmalige Gelegenheit, das Meer und das wunderbare Klima der Riviera dei Fiori in völligen Entspannung zu genießen Cervo ist eine der schönsten Dörfer in der mittelalterlichen Italien. Stadt der Riviera dei Fiori Anfang, zu Recht, die Perle Golf von Diano Marina angesehen. Geschichte, Traditionen, Kultur und einzigartigen und must-see schöne Landschaft sind nur einige der 1000 Gründe, warum es sich lohnt Cervo Besuch
Deer, wie auch das gemeinsame Plakat spricht, ist Magie. Und es ist wirklich. Für seine Ansichten, für das Meer, die Sonnenaufgänge und atemberaubende Sonnenuntergänge. Es ist auch für die maritime Fauna viele geschützte Arten umfasst, die in seine Tiefen strömen. Es ist für mildes und windiges Klima, die Natur, in der das Dorf völlig eingetaucht ist und die schöne Spaziergänge, dass Sie beide durch den Besuch das Dorfes Pinienwälder tun können, verfolgt das Maultier ... kurz gesagt, alles!
Room Type
Entire home/apt
---
Property Type
House
---
Accommodates
4
---
Bedrooms
Cervo, Liguria, Italy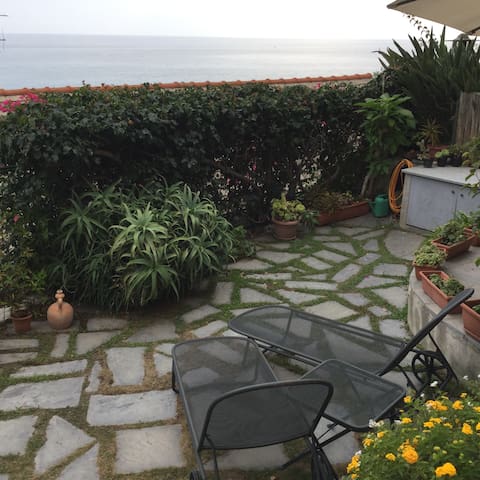 Bungalow 45 square meter, one double bed roome, one room with two singles bed, living room with TV, fully equipped kitchen, garden, parking and common pool. Laundry 24h, children playground, two pools, dog area and barbecue. Free parking.
Completely independent, wood and green, comfortable position 2 km from the sea and the centre. From 1 person till 6 perosn bungalow.
A restless and wandering location, the last coastal town to the west of the "Riviera delle Palme". It's very old. It was probably founded some centuries A.C., at the same time as Genoa, San Remo, and Marseille. Then there came the Romans to live, and they built the road to Provence and a bridge over the river Mèrula, a beautiful, medieval stone bridge with 10 arches and it is still standing. During the dark ages of wars, hunger and nvasions, the inhabitants found safer homes on the hill, around the castle of the Marquis of "Clavesana" and the late-Romanesque church of Saints James and Philip, built around year 1100. The castle is now in ruins but the church is still beautiful and charming, and is home to some appointments of "Music at the Castles of Liguria". Then in safer times, the inhabitants moved back down to the sea, the Navy and the Pigna, around the coastal defense tower built by the Genoese. Andora's town is still built by the sea, with its fine sandy beach, the beautiful touristic harbour with regattas, beautiful backdrops of sand and rocks where there lies a wreck of a ship from the Second World War; sea full of whales and dolphins: Andora is right in the middle of the Whale Sanctuary recently started by Italy, France and Monaco.
Yellowed laminate and cheap air freshener permeate this rental. With over 100 (!) cabins this place is not an AirBnB. My car was vandalized during my stay,too! No salt or pepper, filthy looking aged futon... But The exterior is beautiful. Pool convenient for kids although the adult pool closes very early. Also, the sound of the highway is constant. Shut the windows, but if it gets warm count on a 15 Eur fee for a fan and 10 Eur for a hair drier!
Emily
2016-07-05T00:00:00Z
We were a bit disppointed by Villaggio Colombo. Description does not mention a major point : bungalows are very close to a major highway, making the village very noisy (doesn't matter wich bungalow you have). Moreover, the bungalow we had was very dirty and provide only basic equipement. However, Tommy tried is best to manage our inconveniences (except noise). Despite those points, outdoors are nice and well maintenanced, pool is great and the village is quite close to Andora's beaches (10 min drive).
Nass
2016-08-13T00:00:00Z
We had a very pleasant stay at Villaggio Colombo. Although our navigation had some troubles to find it. The signing in the village did not help us. At the end we used (SENSITIVE CONTENTS HIDDEN) maps to find it. When we arrived we were friendly welcomed. We arrived way earlier as expected but that wasn't a problem at all. They gave us the linnen and we entered our bungalow immediatly. The bungalow is very basic although everything that you need is in house. For us it was no suprise because this was mentioned on the site. it was clean and the beds were ok. Villaggio Colombo has a great set up and is very quiet. The pool is great and the facilitations are there. It completly met our expectations for this price level. We will definitly come back in the future! We more then enjoyed the enviroment. Cervo ( 10 min) and Bussana Vechhia (30 min) are must sees. We travelled to Varigotti (30min) and Final Ligure (30 min) to visit the beaches. The last days we discovered that the Andora Beach is excellent as well ( 5 min). Andora has some nice restaurants ( check tripadvisor) and a nice boulevard. We decided to share our experiences with you because we saw some negative reactions on this site. I can only speak about our experineces and they we great! Our children ( 1 and 4) and we had a great stay at Villaggio Colombo.
Roel
2016-08-04T00:00:00Z
Die Anlage war ok, das Personal freundlich. Das Haus und die Terasse waren geräumig. Man könnte es etwas wohnlicher gestalten. Leider ist die Autobahn direkt vor der Tür und zum Strand ist es sehr weit, man braucht das Auto.
Manuela
2016-09-04T00:00:00Z
La disposition des bungalows est bien conçue avec de l'espace entre les bungalows mais un grand manque d'ustensiles de cuisine.
monique
2015-08-07T00:00:00Z
Tommaso è stato molto disponibile e professionale ci siamo trovati proprio bene! La descrizione della strada e del villino sono è stata precisa e dettagliata. Il punto di forza di questo villaggio...è sicuramente la posizione...molto verde, privacy e parcheggio comodo....poi la piscina veramente bella....insomma lo consiglio al 100%; solo una cosa aggiungerei 2 sdraio per ogni villino adesso ci sono solo sedie. Marco
antonella
2015-07-13T00:00:00Z
Très joli bungalow bien pratique. Piscines très proches, agréables. 5 minutes en voiture de la mer, parfaite pour les enfants. Joli séjour dans une belle région.
Sylvain
2014-07-28T00:00:00Z
Room Type
Entire home/apt
---
Property Type
House
---
Accommodates
4
---
Bedrooms
Marina, Liguria, Italy
A semi-independent house in the quiet residential hill of Pinamare di Andora, in Liguria, the Italian Riviera, only 100 km from Nice airport. A 10 minutes walk downhill to the beach but far enough to avoid the noise and the crowd of the coast. You'll love the quiet and green setting, as a base to explore the region or to simply relax at the beach. Newly renovated to welcome couples and families with kids.
Lovely cocoon in the quiet - perfect for those who enjoy to be outside the crowd without being too far. We have renovated, furnished it and equipped to be pretty and functional at the same time and we think we did a great job :-)
Such a pleasure to communicate with Serena! The place is amazing, a real peaceful place in the middle of trees and close to the city in the same time!
Cyrielle et David
2017-03-05T00:00:00Z
E' la seconda volta che alloggio presso Serena e ormai è una mia buona abitudine avere questo ottimo riferimento per i miei viaggi di lavoro
veronica
2017-04-07T00:00:00Z
Die Wohnung von Serana ist super gelegen mit toller Aussicht! Sauber, schön eingerichtet und verfügt sogar über einen eigenen Parkplatz! Dieses Airbnb ist absolut zu empfehlen!
Vassilios
2017-03-12T00:00:00Z
Ho soggiornato in questo appartamento insieme al mio compagno, la mia bimba di 2 anni, e altri 2 familiari. La casa è davvero accogliente e supera le aspettative. Dispone di due confortevoli camere matrimoniali, di una camera per i bimbi, tutte finestrate e luminose. Ha due ampie terrazze dove poter anche pranzare/cenare e una vista impagabile sul verde della pineta. Essendo in collina, la notte( periodo estivo) si gode di una temperatura fresca e piacevole e soprattutto di tranquillità. La casa è dotata di ogni comfort, e fornita di tutto il necessario (lenzuola, salviette..)..e di più ancora. La nostra bimba ha avuto persino a disposizione giochi e attrezzi per la spiaggia. La casa dista dal mare all'incirca 1,2 km, ; noi con la bimba piccola e facendo vita di mare quotidiana, abbiamo optato per la macchina, ma fattibile anche a piedi. In più, la casa dispone di un parcheggio privato, utile nei periodi di alta stagione. E'stato un soggiorno veramente piacevole e rilassante. Ringrazio Serena per la cura e l'attenzione con cui ha saputo organizzare la sua casa. Lo consiglio vivamente alle famiglie con bambini, alle coppie..insomma a chi ha voglia di mare e tranquillità, insieme.
Ilaria
2016-07-27T00:00:00Z
Un viaggio di lavoro diverso dal solito!Ottima alternativa al soggiorno in Hotel senza rinunciare alle comodità ed al calore di casa. L'appartamento è perfetto, gli arredi curati e funzionali, dotato di tutto il necessario, pulizia molto accurata. Posizione silenziosa e due terrazzi dai quali godere una piacevole tranquillità. Da sottolineare infine, la comodità, in particolar modo in queste zone, di avere a disposizione un posto auto privato. Serena è un host molto disponibile, precisa e attenta. Grazie per questo piacevole soggiorno.
veronica
2016-09-23T00:00:00Z
Notre hôte à été joignable tout le temps, excellent accueil !!
anne-laure
2016-08-15T00:00:00Z
Room Type
Entire home/apt
---
Property Type
House
---
Accommodates
7
---
Bedrooms
Marina di Andora, Liguria, Italy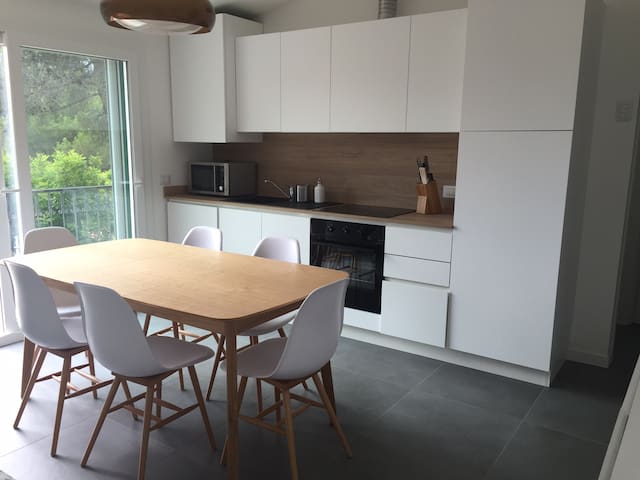 Lovely apartment in the heart of the historic center of Cervo. Bright and breezy, with original hand made tiles flooring from 500. Overlooking terrace upstair, where is possible to relax, have dinner maybe with localy sourced fresh fish grilled inbbq
Historické Cervo je krásné městečko. Uličky jsou úzké a je zde příjemně chladno, nejezdí zde žádné dopravní prostředky. Ubytování je přímo v centru. V okolí je mnoho malých příjemných restaurací a kaváren. Na náměstí na vrcholu kopce, kde je i hrad, je možné se připojit na místní internet zdarma. Nejbližší supermarket je vzálen asi 5 minut pěšky a koupíte zde vše, co potřebujete - další možnosti nakupování jsou v San Bartolomeo al Mare, které plynule navazuje na Cervo a je také dostupné pěšky - asi 15 min - zde je mnoho obchodů, pekárny, kavárny ... také se zde dají koupit čerstvé ryby. Ve čtvrtek se v Cervo koná místní trh. Prošli jsme pobřeží v San Bartolomeo a navštívili Diano Marina - což je také krásné město s písečnými plážemi - placené byly obsazené a na veřejných nebylo místo. Nejlepší pláž pro děti byla nakonec ta nejbližší v Cervo. Největší zážitek bylo samotné ubytování, výhledy a samozřejmě terasa! Ocenili jsme, že v apartmá je velmi příjemně i když zde není klimatizace.
Anna
2016-08-12T00:00:00Z
Veldig fin leilighet i hjertet av idylliske Cervo. Jeg brukte begge etasjene i huset til Lorenzo, der alt av utstyr og fasiliteter var på plass. Leiligheten i andre etasje er sjarmerende, med originale fliser på gulvene og en hyggelig liten terrasse med fantastisk utsikt over Middelhavet. Jeg kommer gjerne tilbake hit!
Helga
2016-07-24T00:00:00Z
Room Type
Entire home/apt
---
Property Type
House
---
Accommodates
4
---
Bedrooms
Cervo, Liguria, Italy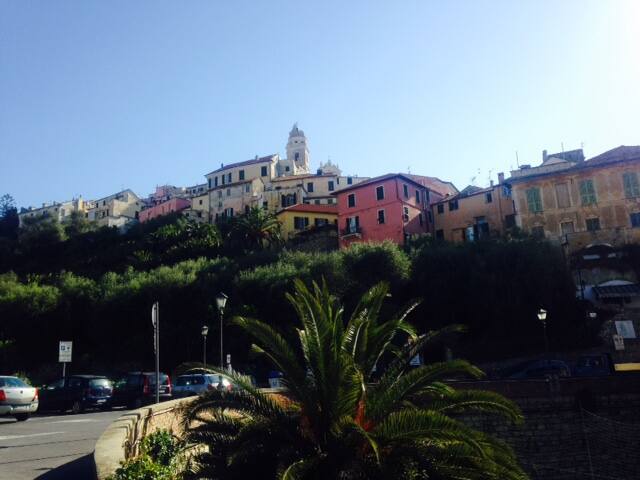 Casa rustica situata 6 km dal mare in zona tranquilla tra gli ulivi. 400 metri di strada sterrata. Ein altes Bauernhaus,dass sich 6 km vom Meer entfernt befindet in einer ruhigen Umgebung zwischen den Oliven. 400 Meter Schotterweg.
Diamo lenzuola e strofinacci per cucina (ce tutto occorrente per la cucina) Asiugamani per il bagno non compreso. L'aria condizionata (Caldo oppure freddo) si trova solo in sala. Wir geben Bettwaesche und Kuechenhandtuecher(in der Kueche finden sie die noetigsten Sachen) Badehandtuecher bitte mitbringen. Die Klimaanlage (Warmluft oder Kaltluft) befindet sich nur im Wohnzimmer.
Un luogo un po' isolato ma tranquillo in mezzo alla natura con vista mare. Das Haus befindet auserhalb des Zentrums,in der Natur mit Meerblick.
First of all you have to point out the amazing view over the bay and the ocean you have at Josephine's place: you get up in the morning, step out on the balcony and there is the bright sun, the beautiful landscape and the bay. This is the perfect start in a day. In her apartment is enough space for 4 people and everything you need is provided. In about 10 mins you can drive to the beach of San Bartolomeo which is a really beautiful town with relaxing beaches and a lot of restaurants. A further advantage which we enjoyed is that Josephine is born in Germany and moved to Italy a long time ago. So it is easy to get information about the area and some hints in German, English and Italian. Summarizing we absolutely enjoyed our trip to Chiappa and especially Josephine's house. She is really welcoming and she helped us a lot with her great suggestions concerning the best restaurants and beaches. We would definitively come back again and recommend her house! Thanks a lot for the great hospitality!
Robert
2016-08-16T00:00:00Z
Das Appartement ist genau wie auf den Fotos beschrieben. Wir haben uns sehr wohl gefühlt und Josephine war super nett. Der Ausblick ist wunderschön und wir würden jederzeit noch einmal zu Besuch kommen.
Eike
2016-05-11T00:00:00Z
Wir haben uns abgesehen von den Temperaturen sehr wohl gefühlt und hatten eine schöne Woche! Josephine war als Ansprechpartner immer vor Ort und im Haus war für alles gesorgt, was man für eine angenehme Woche braucht. Lieben Dank für die schöne Woche!
Judith
2017-01-07T00:00:00Z
Room Type
Entire home/apt
---
Property Type
House
---
Accommodates
4
---
Bedrooms
Chiappa, Liguria, Italy
Cozy home in Andora,Italian Riviera. Perfect weather any time of the year,next to walking and bike trails, 2km from the beach. Walking distance to supermarket. Beach life, sports and culture, lots of historical sites and museums in the area.
Room Type
Entire home/apt
---
Property Type
House
---
Accommodates
6
---
Bedrooms
Pian Grande, Liguria, Italy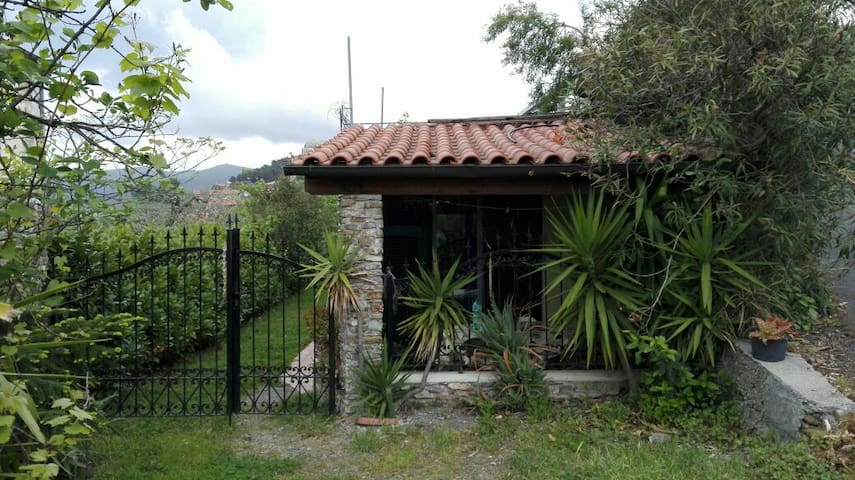 APPARTAMENTO NEL VERDE VICINO AL MARE AD ANDORA, VICINO A TUTTI I SERVIZI E SUPERMERCATO. Parcheggio privato GIARDINO PRIVATO CON PERGOLATO, VIVIBILE ANCHE ALL 'ESTERNO. OTTIMO Per giornate di relax, pranzi e cene a contatto con la natura a solo 1,5 km dal mare
Il giardino da potersi godere cenando all'aperto anche sotto il pergolato, confort e quiete, possibilità di solarium a casa
Il contatto con la natura, il silenzio, la pace essendo però a due passi dal centro
They are amazing person! We are very happy to came in this area ! It's a good place for couple ! Thanks for all !
Lou
2017-04-06T00:00:00Z
Tutto perfetto. Casa molto pulita e ottima accoglienza.
Vittorio
2017-03-05T00:00:00Z
Ottimo
Maicol
2017-02-26T00:00:00Z
Room Type
Entire home/apt
---
Property Type
House
---
Accommodates
3
---
Bedrooms
Andora, Liguria, Italy
CHARACTERISTIC AND BEAUTIFUL VILLA ON TWO LEVELS, IN ANDORA ( SAVONA), WITH A VIEW OF THE SEA, private entrance, 5 MINUTES FROM THE SEA. Villino caratteristico su due piani, con vista mare, zona tranquilla e a soli 5 minuti dal mare a piedi.
Diego showed us the house and gave us some very nice tips about things to do around the house.
Loewie
2016-07-31T00:00:00Z
La casa è strategicamente localizzata in uno dei punti più pregevoli di Andora, vicini al mare e al centro del paese, raggiungibili facilmente a piedi. Oltre a ciò ci hanno offerto anche l'uso di due biciclette. Parcheggio per l'auto sempre disponibile. Diego e Francesca sono simpatici ed ospitali, anche se non perfettamente organizzati. La consegna della casa è avvenuta con ritardo rispetto all'orario stabilito. Mancava in parte la dotazione di asciugamani, come avevamo concordato. La casa era abbastanza pulita, ma molti spazi del guardaroba, della cucina e del bagno erano occupati da vestiti, cibo, oggetti di igiene personale dei proprietari. A parte ciò, il giardino magnifico, le camere e i bagni funzionali con le comode docce, gli spazi di vita ampi, la quiete della zona ed il panorama ci hanno permesso di trascorrere delle vacanze molto piacevoli.
Armanda
2016-08-21T00:00:00Z
Fantastica villa attrezzata vicino alla spiaggia di Andora come da annuncio. Proprietari molto ospitali e gentili che ci hanno accolto facendoci trovare l'appartamento molto pulito, permettendoci di passare un bel week end al mare come se fossimo a casa nostra.
Davide
2016-06-20T00:00:00Z
Abbiamo soggiornato io, mia moglie e il nostro piccolo. Tutto come da annuncio, proprietari sempre a disposizione. Mare raggiungibile con una camminata di 10 minuti in discesa (al ritorno salita ). Casa grande. Terrazzo molto ampio. Zona tranquilla, ci si addormenta e sveglia con i gabbiani.
STEFANO
2016-07-05T00:00:00Z
Room Type
Entire home/apt
---
Property Type
House
---
Accommodates
6
---
Bedrooms
Marina di Andora, Liguria, Italy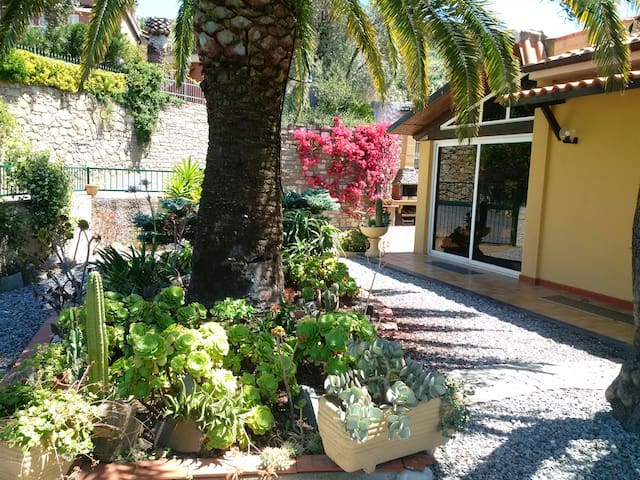 finely furnished Detached cottage, with large private sun terrace. At the foot of the ancient village of Cervo and mt. 100 real from the Bay of coral, the house is spread over two floors connected internally by delicious spiral staircase. On the ground floor are the kitchen, fully equipped, a small living room and bathroom with shower. Upstairs the master bedroom. On request linen supply weekly cost € 10 per guest
The name we have given to our accommodation "The nest" fully corresponds to its characteristics. The fully independent small house furnished with care in every detail, make a small cozy nest for those who want to spend a relaxing holiday just 2 steps away from beautiful deer and the splendor of the ancient village.
Cervo is considered one of the most beautiful villages in medieval Italy. City of Riviera dei Fiori start is, rightfully, considered the pearl of Diano Marina Gulf. History, traditions, culture and unique and must-see beautiful scenery are just a few of the 1000 reasons why it is worth visiting Cervo
Room Type
Entire home/apt
---
Property Type
House
---
Accommodates
2
---
Bedrooms
Cervo, Liguria, Italy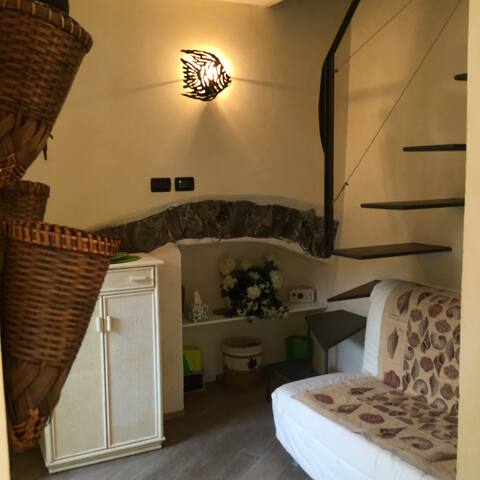 My accommodation is close to public transportation, dispensary, mini market; It is 700 meters from the sea and 1km from the city center. You will love the peace and quiet that you can enjoy throughout the day.
Room Type
Entire home/apt
---
Property Type
House
---
Accommodates
4
---
Bedrooms
Diano Marina, Liguria, Italy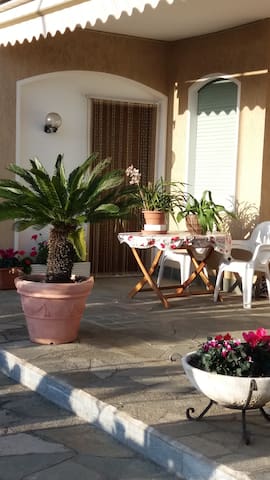 Gemütliche Drei-Zimmer-Wohnung in einem Familienhaus, 4/5 Betten, zwei Bäder, Garten und Hof geschlossenen Parkplatz mit automatischem Tor, TV, Waschmaschine. 1,5 km vom Meer entfernt, bequeme Dienstleistungen in der Nähe von Supermärkten, ebene Fläche. Ideal für Familien.
Alloggio pulito, host molto ospitale. Arredi funzionali anche se non recentissimi. Zona un po' rumorosa. Wi-fi ok.
Enrico Maria
2016-07-30T00:00:00Z
L'accoglienza di Giorgio e Franca è stata molto cordiale, ma nonna Dina è fantastica! Sono stati tutti molto disponibili e molto discreti nonostante abitassero sopra. L'alloggio è descritto in modo molto corretto, pulito e talmente vivibile che mi è sembrato si essere a casa mia; il giardino è stato un vero toccasana soprattutto per i bambini. Ci siamo trovati molto bene anche se il posto è abbastanza rumoroso perchè si pone su una strada molto trafficata e di fronte c'è una carrozzeria, inoltre dista dal centro più di un chilometro (come già anticipato nella presentazione dell'alloggio); per chi non ne fa un problema questo alloggio è decisamente da consigliare!!!
fabio
2015-08-01T00:00:00Z
Room Type
Entire home/apt
---
Property Type
House
---
Accommodates
5
---
Bedrooms
Marina di Andora, Liguria, Italy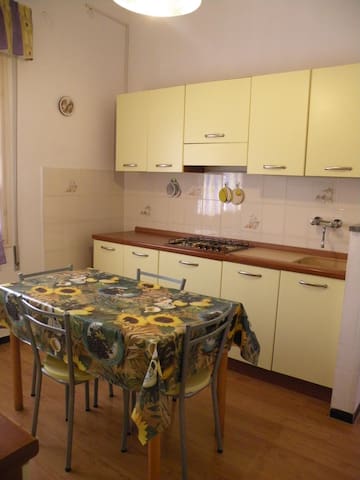 Large house with amazing sea view. Near the sea and Alassio, Cervo, San Bartolomeo al Mare and Diano Marina. It's the perfect spot for your holiday in Italy. With 4 bedrooms the house easily fits 10-12 people. Enjoy your vacation in Liguria, Italy.
Newly restored 200 years old rustic house in Liguria. The house is close to cities like Imperia, Alassio, San Remo, Albenga and even Nice and Monaco. The house is situated in a small mountain village 350 mts above sea level. The sea view is stunning where ever you are inside or outside the house. Its a 15 min drive from the cost of San Bartolomeo al Mare. The two neighbor cities by the sea are Cervo and Diano Mariana. Cervo is one of the most beautiful cities on the cost of Liguria. Diano Marina offer great shopping of all kinds. The house has a very nice and big kitchen and dining room, a washing room, a large bathroom, a small toilet, a small living room, 4 bedrooms of which one is a master bedroom with a private terrace and another is based privately in the basement of the house with its own entrance from the large garden terrace. The room is not accessible from inside the main house and has no direct access to toilet. The two other bedrooms upstairs have each room for 4 people. The Master bedroom has room for two people. The room in the basement has room for two people. You will comfortably be 8 people, 10 or even 12 people. Inside the house is approx. 160 m2 and with an outside terrace area of about 200 m2, including a nice barbecue area, grass and stone, you should have plenty of space no matter the size of your group. For winter season the house has floor heating and is just a very nice place to stay. A good hour drive from the house you have skiing facilities - but they are not open every year. Check Monesi Sci to be sure. During summer, spring and fall the area is just fantastic. Swimming in the sea, trekking in the mountains. Playing tennis nearby. Sailing. Shopping or just relaxing on the terrace. There are great beaches in Alassio, Cervo, San Bartolomeo and Diano Marina. Alassio is a 30 min drive from the house and you would combine that with some shopping in the small streets in Alassio. Kids will love it :) Cervo beach is my personal favorite as it is on big rocks. You jump directly into the water.. not sand! San Bartolomeo, the closest to the house, is the largest public beach in the area. It has everything, including showers, shopping street, food etc. Very kids friendly. Diano Maria is a more traditional sand beach (like Alassio) but the Public area is very limited, meaning that you have to rent beds. In the small village of Tovo Faraldi you find one restaurant and bar - La Campagnola. They make a fantastic 10-12 course Italian dinner for just 30-35 Euro pr. adult and about 20-25 Euro pr. child, all inclusive. In the nearby villages there are other restaurants but no grocery shopping. You will have to go to San Bartolomeo (at the sea) for shopping. (15 min drive) Close by you have Cervo, Diano Marina, Imperia and Alassio which all together offer great shopping and all you need during your vacation. All the basics that you will need in terms of food and drinks are available in San Bartolomeo just 15 minutes from the house.
It is a nice, small and quiet village just 350 m above sea level and 12-15 minutes from the beach. It has the most amazing view of the sea and approx. 200 m2 of outdoor terrace.
Perfect place for the people who love nature and are looking for privacy. The view is fantastic, both from bedroom and from the big terrace. The house is really huge, very "rural" and nice, equipped with everything you can imagine. The village itself looks very old, the streets are extremely narrow, sided by stone houses. Looks like a fairy tale. The nice beach is directly in the the town (15 min of drive). Supermarkets and restaurants are also there (no stores in the Village). We have traveled to Finale, Saracen Bay, Nice, so the location is very convenient. All the questions we have asked Jacob were answered quickly and in details.
Elena
2016-09-11T00:00:00Z
Jakob's house is a beautiful and unique place to stay. It is extremely large and spacious. Fabulous relaxing stay. Beautiful location, BEAUTIFUL views. One of the most memorable places we have ever stayed. You cannot go wrong renting this place!
Josefin
2013-10-10T00:00:00Z
We had a great experience ! The house is Great and Jacob has been really king to us ! The view is really stunning ! I would highly recommend it to any traveller who wants to have a good time and relax ! As for Jacob, he was totally available and even made us a reservation for a small restaurant in the village (Great italian experience, fantastic food !)
Paul
2014-05-20T00:00:00Z
We have been using airbnb for a long time and this was one of the best experience we had The house is indescribable you have to experience it and feel the serenity of the view from the property Make sure you try all the local restaurants
Federico
2015-06-16T00:00:00Z
Jacob has a great house in the mountains with a very nice view. He has moved to the United States which gave some initial contact problems but everything was solved quickly.
Arjen
2015-07-26T00:00:00Z
We had the best stay at jacob and rikkes beautiful house. The house is big and the interior inside and view outside is some of the best we have experienced with great walking and running possibilities in beautiful surroundings. This place is the perfect relaxation place and we will definently come back again.
Nicolai
2014-07-08T00:00:00Z
We had a great time in Tovo: the house looks gorgeous and the view on the sea from the different terraces is amazing! There's plenty of things to visit in that beautiful region. We had great contacts with Jacob, who is always available and ready to help.
Frederic
2013-08-18T00:00:00Z
This was one of the most fantastic places I've ever stayed in. 2 weeks with my parents over christmas and new years. The weather was incredible, and the house was PERFECT. Really big, incredibly beautiful. The photos seriously dont do it justice. Jacob... get some new photos!!! All of the small towns between Ventimiglia and then up to Alessio and beyond are fantastic. So many to disocver, and all with such beautiful old charm. Dont just stick to the coast, head in land and discover some serious treasures. The house is secluded and separate. No neighbors. The best house in the little village. Huge terraces, great for out door eating, BBQ'ing and everything you want. I can't wait to go back, and would recommend to anyone!
Nick
2015-01-05T00:00:00Z
Room Type
Entire home/apt
---
Property Type
House
---
Accommodates
12
---
Bedrooms
Tovo Faraldi, Liguria, Italy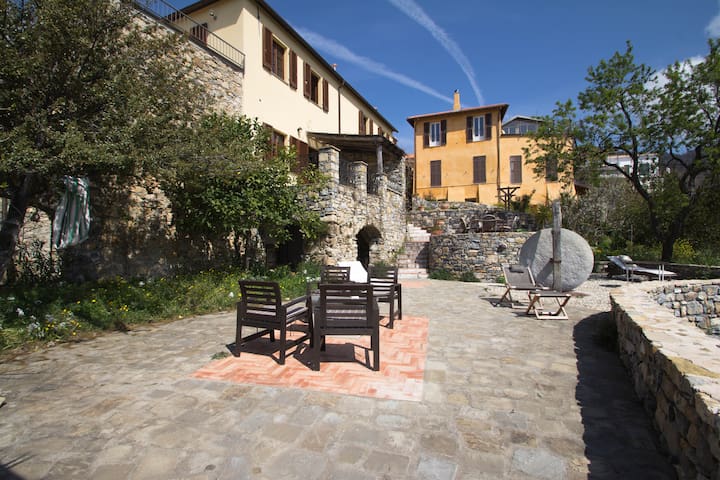 The house, located in Tovo Faraldi characteristic country of the Ligurian hills 345 meters above sea level the village of Villa Faraldi, is surrounded by green garden, with an amazing view over the Gulf of Diano Marina, has a terrace and pergola. With 17-minute drive you can reach the many beaches of our coast, restaurants and pizzerias overlooking the municipalities of Cervo, San Bartolomeo al Mare and Diano Marina and shops for shopping.
The house, an ancient Ligurian house from the early '900, has been recently renovated. . The garden completely fenced, is for the exclusive use of our guests and offers a rich variety of plants typical of our region. For children there is a play area with swings. The supermarket, the closest is located in San Bartolomeo al Mare.
Room Type
Entire home/apt
---
Property Type
House
---
Accommodates
7
---
Bedrooms
Tovo Faraldi, Liguria, Italy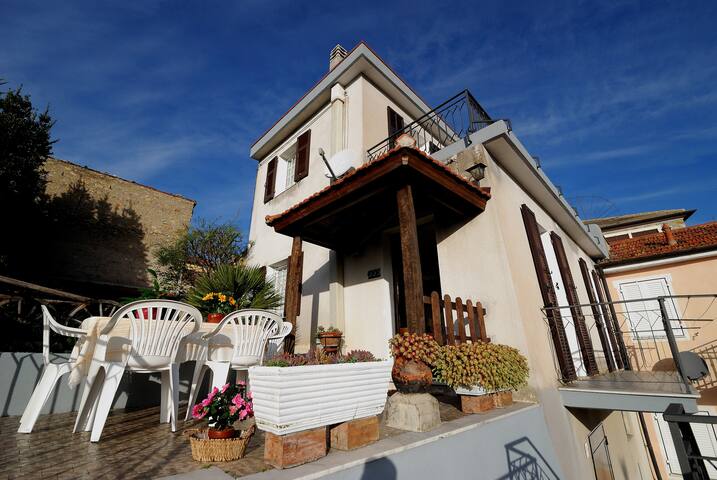 Magnificent villa with swimming pool, on the Andora hills, surrounded by a pine grove. Just a 10 minutes walk to the sea. Enclosed in a 4.000 sqm garden, ensures total privacy, quietness and a privileged view on the sea. Multiple terraces, with solarium. Private garage.
The Pinamare hill is among the most exclusive spots in the entire Liguria. The special location of the villa ensures privacy and quietness, being surrounded by the pine forest. The access to the villa is granted by a remote control gate. The villa has 3 levels: Level 1: entrance gate, garage Level 2: living room, bedrooms, bathrooms, kitchen and service areas. Terraces and garden. Level 3: Solarium terraces, swimming pool, garden. The pool is daily maintained and cleaned. The different levels are connected by stairways. Therefore the house is not suited to guests who need wheelchairs or other moving aids.
The surroundings of the villa offer a great level of privacy. However, shopping and restaurants in the Marina di Andora port are within a very short drive.
We had a wonderful week in this house in Andora. The house is fantastic, with a nice pool, wonderful terraces, great indoor spaces, and it´s all surrounded by amazing flowers and beautiful trees. The house was clean and tidy, all bedrooms had their own bathroom, and the kitchen was well-equipped, so we could do lots of cooking at home. We will recommend this house to our friends, and of course to all here at Airbnb. A great house in a beautiful neighborhood! Thank you, Amalia, for giving us the best homebase we could wish for when visiting Italy. We hope to come back!
Jørn
2016-07-14T00:00:00Z
Affittata per trascorrere il capodanno con amici. Bellissima casa, appartata, tranquilla, immersa nella natura, e a poche centinaia di metri da discoteca e spiaggia. Casa arredata con tutti i beni di prima necessità necessari, accoglienza molto elegante e gentile da parte del custode. Ideale per famiglie o gruppi, in quanto compende numerose camere e bagni attrezzati ed è indipendente. Bellissime anche la terrazza panoramica e la piscina, oltre al parco, i quali non abbiamo utilizzato appieno in quanto abbiamo soggiornato nel periodo invernale. ma anche d'inverno se ne può intuire la bellezza godibile nella stagione estiva!
Luca
2017-01-03T00:00:00Z
Superbe villa tres bien située, avec une magnifique piscine. Tout pour se reposer en famille. Le gardien et sa famille sont adorables, plus particulièrement avec nos enfants. Le propriétaire est aussi très accueillant. Location à recommander!
Floriane
2016-08-15T00:00:00Z
Super séjour, l'emplacement de la maison est idéal et la vue magnifique. Pour aller à la plage à pied et pour en retourner il faut avoir du souffle car très en pente. Le gardien qui nous a accueilli et qui est resté à notre disposition tout le long de notre séjour est une personne de grande gentillesse.
Alice
2016-07-31T00:00:00Z
Room Type
Entire home/apt
---
Property Type
House
---
Accommodates
8
---
Bedrooms
Marina di Andora, Savona, Italy
The house is located in an olive grove 4.5 km from the sea on the beautiful region (URL HIDDEN) is fully eingerichtet.Der large garden with exotic plants will begeistern.Obstbaeume invite to nibble ein.Haustiere have enough expiring on the 10,000 sqm large plot ,
Room Type
Entire home/apt
---
Property Type
House
---
Accommodates
4
---
Bedrooms
Diano Marina, Liguria, Italy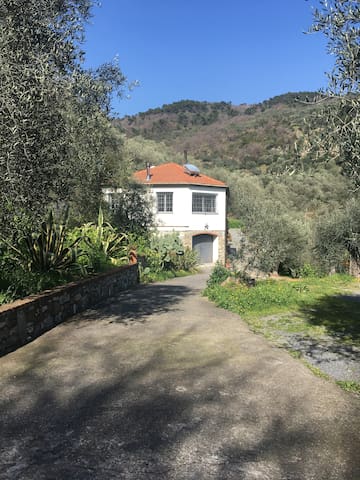 1

–

18

of

84 Home Rentals
Enter dates to see full pricing. Additional fees apply. Taxes may be added.