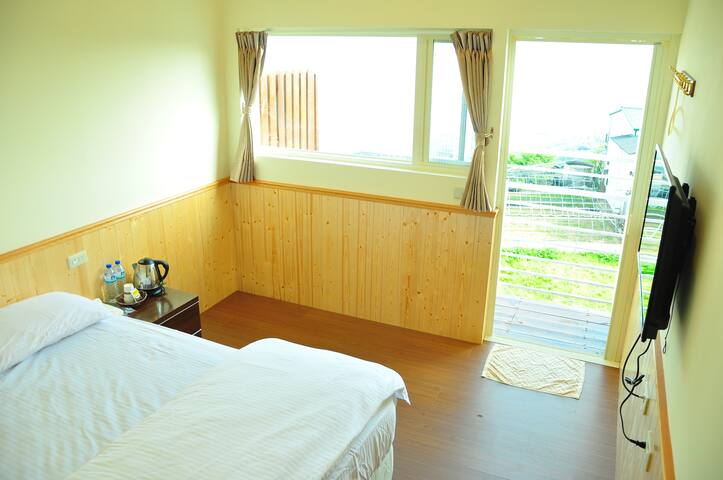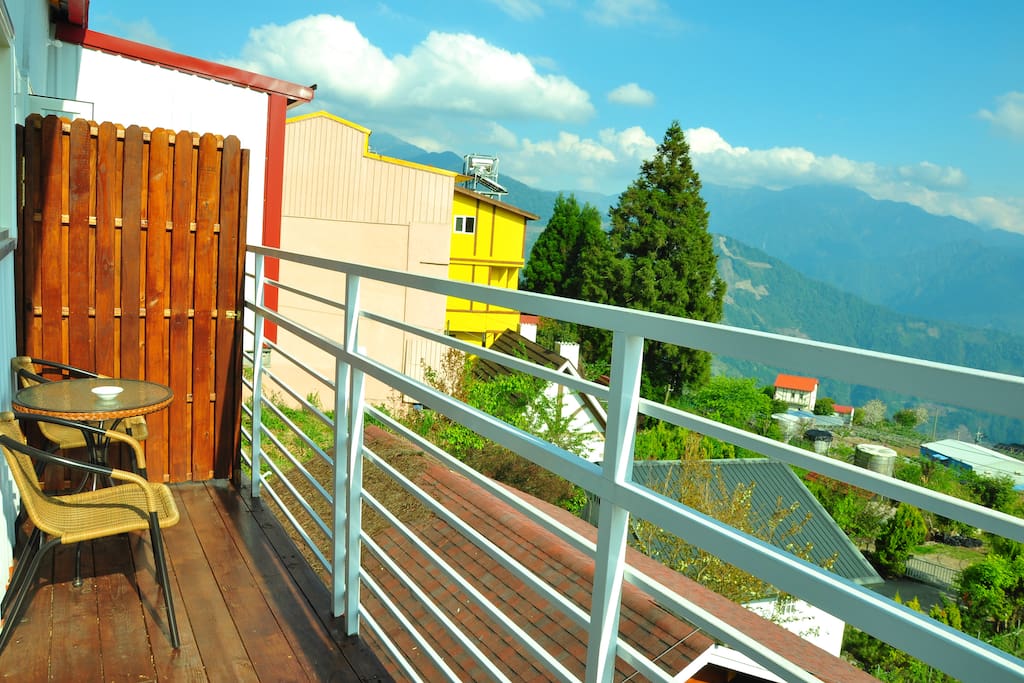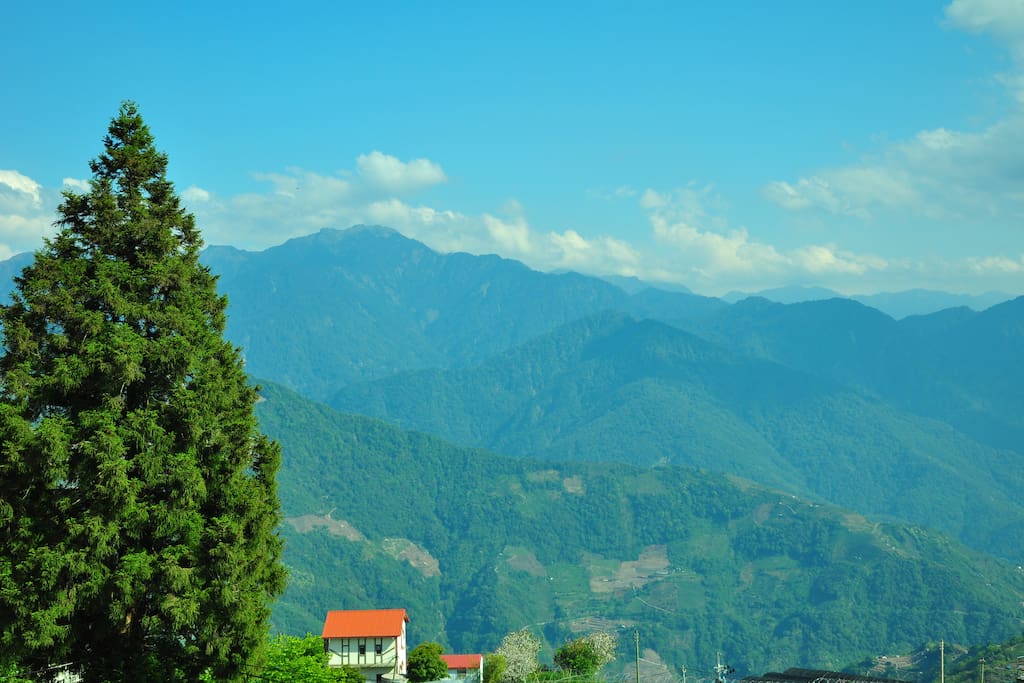 The beauty of the peak ... The beauty of the balcony outside the balcony that is a mountain and three no hits when the clouds and more than twenty kinds of birds unbridled cry more full of garden flowers and flowers with its debauchery fragrance spread everywhere Cloud rain is still twilight .. fireworks spring complex autumn Quncui stack painting screen .. Luanzhong send mood
峰情之美....
美在觀景陽台外那一片山景
及三不五時隨意飄來的雲霧
和二十多種鳥類肆無忌憚的啼叫
更有滿園妖嬌的花草
與它放蕩的香氣隨處散撥..
雲雨朝還暮..煙花春復秋
群翠疊畫屏..峰巒寄心情
The space
(New museum) blue sky garden is located at an altitude of 2044M, Qingqing farm in the territory of Bawang Village (pendulum village), Qingqing farm fresh air sometimes blue sky; sometimes fog seal customs, simple double suite independent landscape balcony, all this Is your own, in the holidays owned by the private world.
(新館)藍天花園位於海拔2044M,清境農場境內的博望新村(擺夷村),清境農場清新空氣有時藍天;有時霧封清境,簡約雙人套房獨立的景觀陽台,這一切都是您專屬的,在假期中所擁有的私人天地。
Other things to note
Breakfast is not currently available. Dinner can be enjoyed at the surrounding restaurants: Good Chicken Chicken Chicken & Lu Mama Yunnan Cuisine.
目前不提供早餐。晚餐可以在周邊餐館用餐:好雞婆土雞城&魯媽媽雲南菜。
Always communicate through Airbnb
To protect your payment, never transfer money or communicate outside of the Airbnb website or app.
Check-in is anytime after 2PM
山區晚上和清晨都非常安靜,這段時間除了蟲鳴&鳥叫外,希望大家都能共同維護這片寧靜的美好!
The main thing was the balcony which overlooked the village and towards the mountains. Nice place for a quiet stay. Nothing much to be said about the host as we didn't meet any of the staff. We simply checked in and out on phone and the keys were left for us. If you know what you want to do and where you want to go its a decent place.
---
與想像中的差太多。 原本房東很有耐性介紹我們景點,在「抵 達 民 宿 前」告訴我們有接駁車提供到各個景點,叫我們不用擔心。 怎麼「抵 達 後」就說只有本館才有這個服務?真的馬上心情鬱悶了,出發前本來就知道交通不便,但房東說有車要我們放心也就真的放心了,突然說沒車真的殺我一個措手不及,匆匆在牧場看了一會兒,馬上要趕5點40分的尾班公車,就算再多景點有什麼用了?是想令我有個美好的幻想然後摧毀? 步道,小花園,法國小鎮等等全部來不及逛。上山的出租車什麼的全不肯送我們上去,又不是不付錢,被逼傻傻的趕車回去。 本來想去的景點只能去一個,6點後只能在房間裏,便利店在6公里外,沒有小店,有幾個大餐館,價錢是平是貴也就算了。 想要多看幾個景點的,要不就大清早就到民宿,要不就自己準備好包車服務,不然千萬別選新館,會後悔的。房間在山頂上,便利店距離房間6公里,想走路去便利店或者景點自己打算了。 只能說誤信房東了,怪自己笨吧,當然,這只是我們的經驗,算自己運氣不好吧。
---
峰情之美....
美在觀景陽台外那一片山景
及三不五時隨意飄來的雲霧
和二十多種鳥類肆無忌憚的啼叫
更有滿園妖嬌的花草
與它放蕩的香氣隨處散撥..
雲雨朝還暮..煙花春復秋
群翠疊畫屏..峰巒寄心情
Response rate:
100%
Response time:
within a few hours
Explore other options in and around Ren'ai Township
More places to stay in Ren'ai Township: