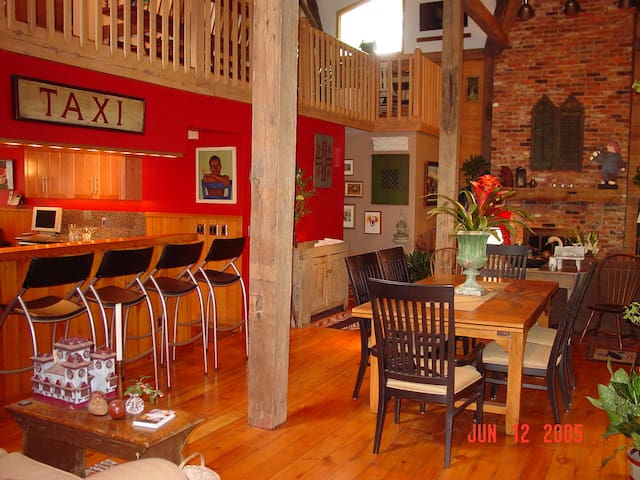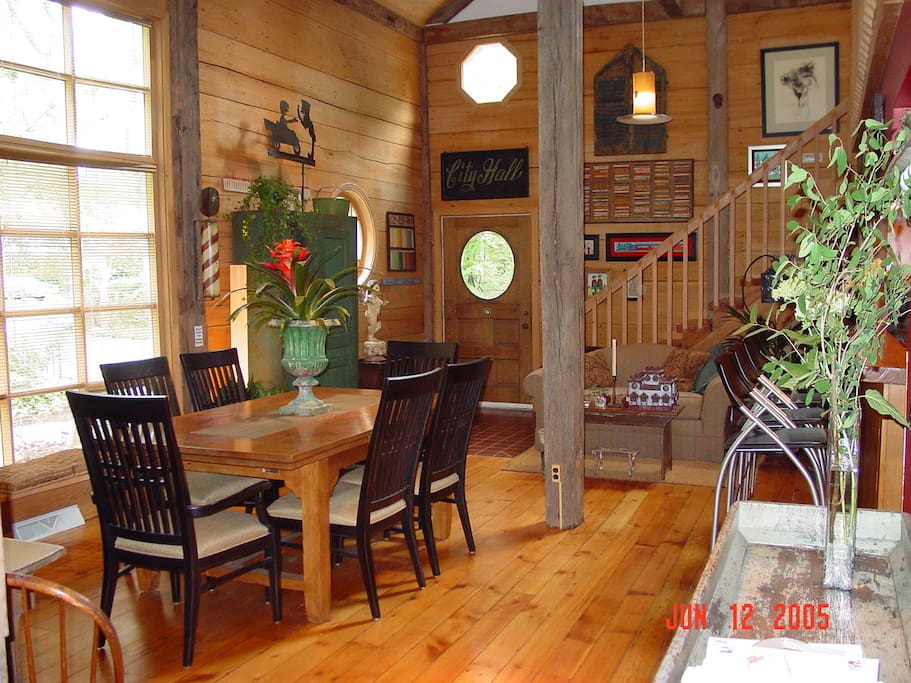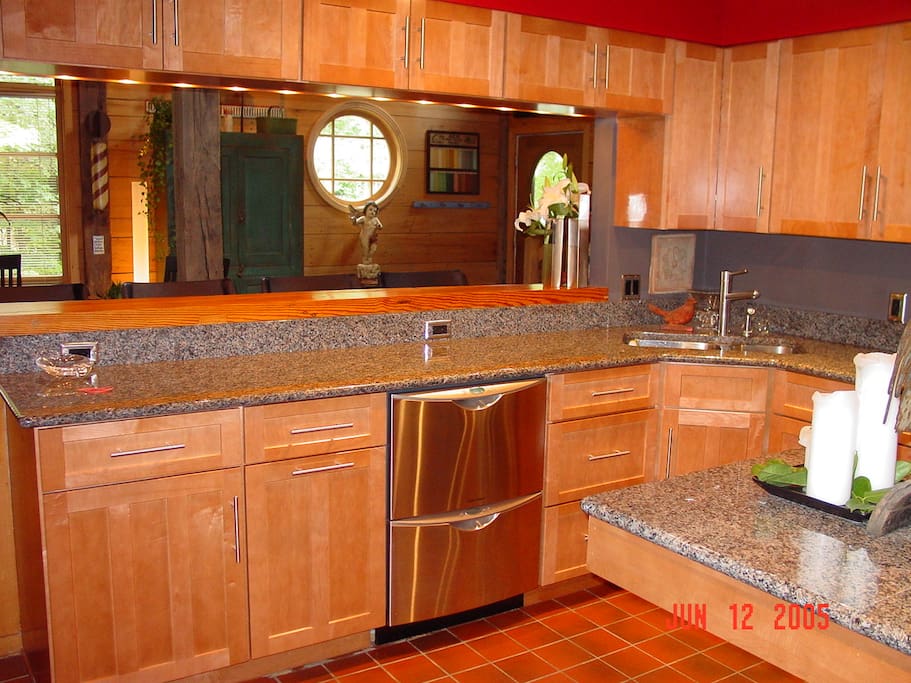 The space
Enjoy your stay in a unique home that was built by the Amish from a barn in Indiana. You will have your own private bedroom and bathroom, parking is available and light breakfast will be served before 9:30AM. A maximum of 2 guests. Enjoy the back patio area and front & back gardens. No smoking in the house. Walking distance to Hessel Park (for walking and running), University of Illinois and near Champaign Country Club. Easy driving to Allerton Gardens/Monticello. Chicago is 2 1/2 hours by car or Amtrak/train. Airports closest is Willard Airport, Bloomington Airport. Champaign/Urbana has a city bus system as well as taxis.

Check in flexible and check out by noon.
---
Rick's place is a lovely gem, and Rick is a delight. The place feels like an artist's retreat in the woods, yet all my planned activities were within blocks. Relaxed atmosphere, incredible artwork, beautiful light and a host who thought of all my needs.
---
This home is so unique and Rick is a great host. He greeted us with some cheese, crackers, grapes and fudge which was just what we needed after a long drive to Champaign. His home is really incredible and he made sure to give us a tour and make sure we knew where everything was. Rick made us very comfortable and even offered me a blanket or sweatshirt as we were leaving for the football game in the evening. The bed was comfortable and the room has its own bathroom connected to it. Rick offers you privacy if you would like it, but also has great stories if you are up for some company - he has so many great stories and I enjoyed very much talking with him. The morning we woke up to breakfast, coffee, fruit and fudge - how great is that. Since we had to leave so quickly when we woke up Rick actually wrapped up our fudge and gave us some bananas for our trip back to the airport. What a great place and I recommend it!
---
Ric is one of those rare people who just shines. He was a fantastic host. We had to get up early to leave, and he made sure that breakfast and coffee were ready for us. The room was spotless and comfortable, and the lighting in the room, and in the house overall, was great. My ten-year-old son says that Ric is "the best Airbnb host ever," and that "his house is the coolest." Perfectly spot-on review.
---
Rick is fascinating. We enjoyed meeting him and talking to him. His house is a beautiful combination of wood and stone. Rick has a great collection of art pieces - each with a story. I wish we could have stayed and talked longer.
---
This was my second night at Rick's place and everything was as wonderful as the first time. Looking forward to my next stay. Please see my previous review for more details of why Rick's place is the place to say when you are in town!
---
Loved it so much I booked a second day! Being a super-host myself, I have high expectations and Rick and his space met them all. Inquiry to booking was a matter of minute because Rick responds right away. As a guest I appreciated the quick turnaround in communication. The building itself is very unique, as can be seen by the pictures and I enjoyed coffee and breakfast at the breakfast bar and a relaxing time reading on a comfy sofa near the fireplace. The decor was so interesting and I enjoyed talking with Rick about them. In addition, one of my favorite times was simply sharing coffee with Rick in the morning or a drink at night as we each wound down from the day. We covered many topics and talked about the musical Hamilton. Rick is scheduled to see this fall and I have seen it twice! Staying with Rick was like staying with a favorite uncle. I hope to visit again when the Wisconsin Badgers play Illinois, I hope! If you find an opening at Rick's, book it as he is filled often; You will love the stay. Oh, yes, his place is a short drive from everywhere in town and he has some off-street parking.
---
I am a semi-retired florist and a theatre director. I have three degrees from U of I. I enjoy gardening, U of I football and basketball. My favorite local spots are Krannert Art Museum and Allerton Park. I enjoy meeting new people and looking am forward to your visit to Champ…
Response rate:
100%
Response time:
within a few hours
Explore other options in and around Champaign
More places to stay in Champaign: