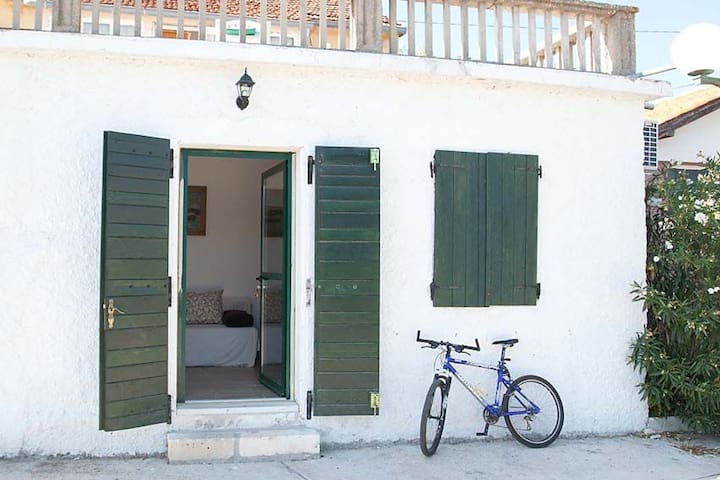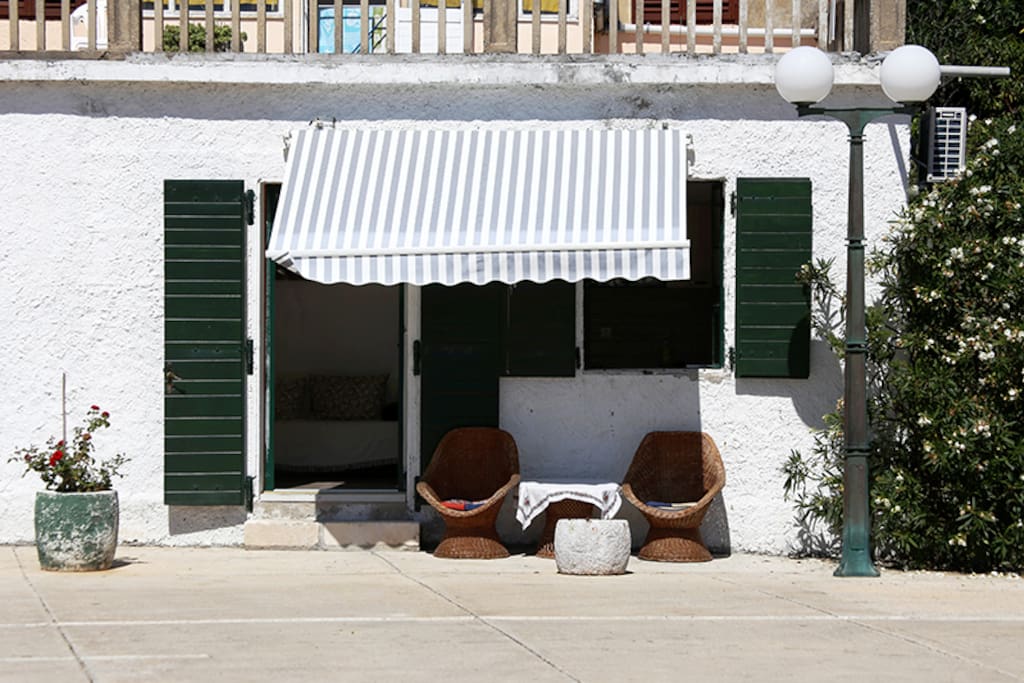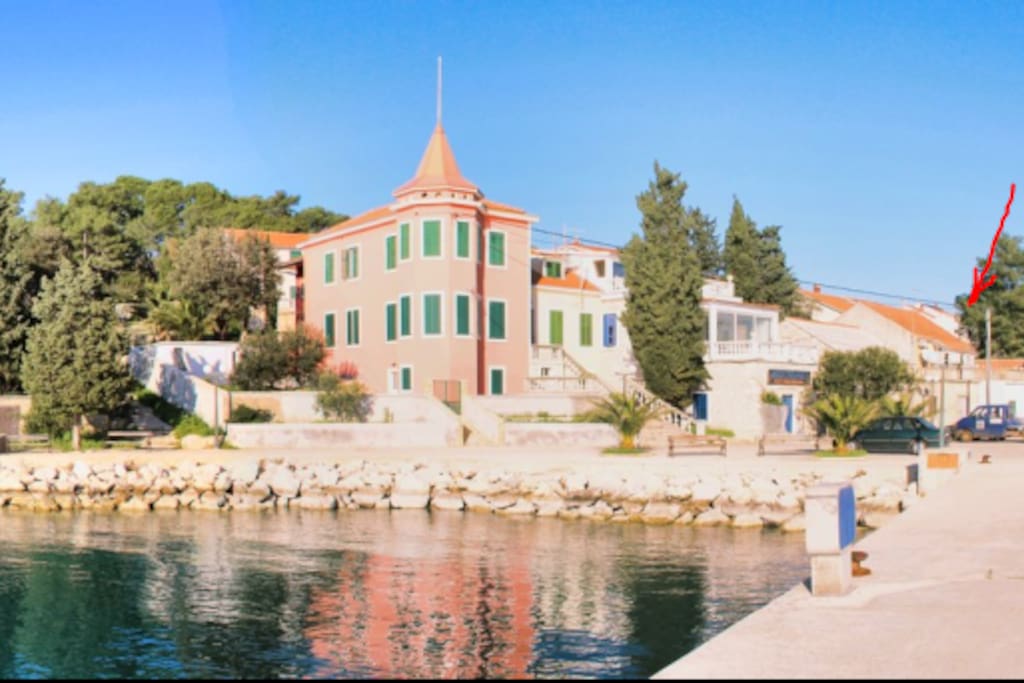 Sea side apartment - Island Molat
You want a peaceful vacation on the small island not yet discovered by tourists that is stuck in time?! You came to the right place. We offer you a lovely see side apartment, position on the very promenade of the port Lučina (Molat)! Welcome!
---
I spent 6 nights in Molat. The apartment was very nice and very centrally located. We could put our sailboat almost before the front door :-) I had very quiet and relaxed days on Molat. I could drink my coffee early in the morning with a view to the sea and harbor. In the evening I could still enjoy the evening sun either in front of the house or at the harbor. Alexander was very friendly and always ready for help. He took his time and explained the island and life on Molat. In the evening I could eat delicious fish or pizza in the pizzaria at Aldo. I can only recommend the Apartment and already miss the quiet atmosphere and the blue seawater on Molat. I would like to thank Marica and her father for the beautiful days at Molat and look forward to seeing you again next year.
---
Molat is a very nice and non turistic island easy to reach with ferryboat from Zadar in 3 hours (if you want to take the car with you or less if you are travelling without car). The place is very quiet and relaxing and time seems to stop there. Marica house is in front of the port, is fully equipped and perfect for your holiday. Marica's father was very kind and introduced us to the house and island. Close to the house there are a bar, a groucery, and two restaurants and 5 minutes walking the town hall, a market, the beach and a bakery. You can also swim near the house in the port. The sea is blue and green. We stay 4 days and explore the island by car. We would have like to use bicycles but nobody rent bikes in Molat. I do suggest not to take small path with the car, only the big one.
---
We were so exited to see our home from the ferry as we arrived. A perfect place to holiday. We can't wait to return. It was lovely watching the boats arrive and depart, jump in the water any time of day or night and sample the food local restaurants. Arto, was so helpful, funny and a real legend. The Appartment was fantastic.
---
Looking to slow things down, escape the tourist crowds and relax in a tranquil island harbor? You couldn't find a more perfect place than Molat! Marica's father was very friendly, met me at the ferry and helped to orient me to the area. If Molat appeals to you then don't hesitate in booking this Airbnb! It's a comfortable, charming apartment and the perfect setting to hole up and soak in the local island life.
---
We have just spent two nights in this charming, perfectly located, home-from-home. Alexander met us, as we disembarked the foot-passenger ferry from Zadar. A very quick, cheap and easy 1hr ride. He showed us the facilities & even told us about the villages on the island and local amenities. He was very sweet, and we knew he was just next door should we need anything. The place is just as described, a small but perfectly sized place for two people. The shower always had lovely hot water, perfect for a shower after kayaking with Marko at Maliko Adventures (based just 4min walk away) The bedroom was quiet, comfortable & cosy. We both slept very well. The kitchen area was functional (hob, fridge, storage etc), we only cooked (scrambled eggs) in the mornings, as in the evenings we enjoyed a glass of something chilled from cafe next door (with free wifi), then we'd go to the next building for delicious pizza or to the restaurant 50m away. There is a small supermarket also in the village which sells, food, drinks, cleaning products & basic personal hygiene products. It was a delight to sit outside our temporary home and watch the sail boats appear & dock. One afternoon we were even treated to a brass band playing music (the entire group of one sail boat). The waters around Molat Island are crystal clear, great for a bit of swimming or dolphin watching. We plan to return to this tranquil spot in the future. Thank you Alexander & Marica :)
---
All communications with Marica were prompt, clear and helpful. Her father adds even further value with local history, fresh fish and a great sense of humour! Walking on Molat is wonderfully peaceful and scenic - even along the main roads (only a couple cars). For example a 4o minutes or so an get you to Brgule which is another delightful spot to eat a home made pizza in an idyllic setting (Roseta's place on Brgule harbour). Marco in (in Molat) is also a great source and guide to all things water sporty - we rented a double kayak and really enjoyed a couple of hours paddling out of the harbour.
---
Just a fisherman's daughter managing the bookings for her internet - phobic dad!
Response rate:
100%
Response time:
within an hour
Explore other options in and around Molat
More places to stay in Molat: