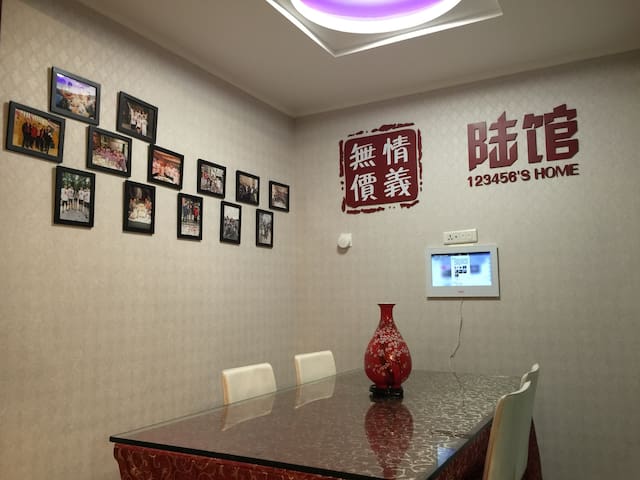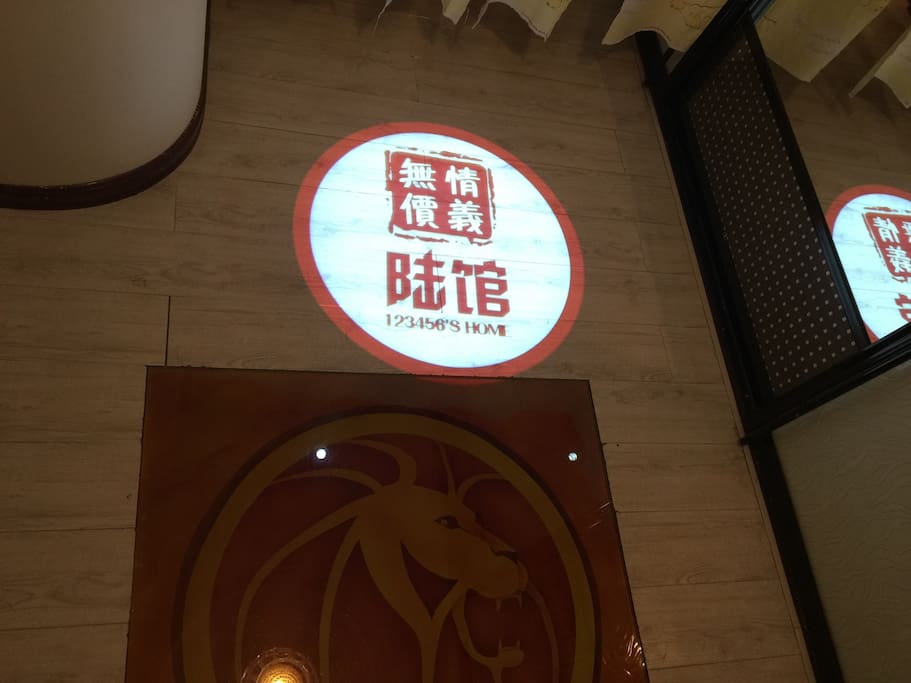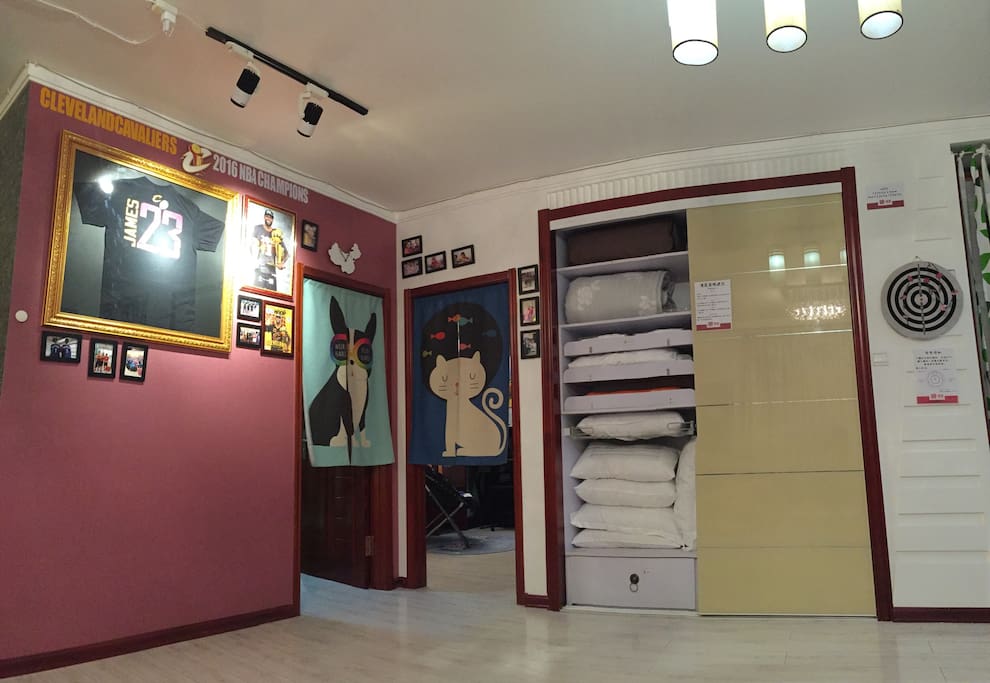 [Museum] can be like any one house, but not a house like [Museum]. 【land】 Is the capital of the six capital. Why is it six? Because the house saved the memory of the six brothers. Six people, starting from junior high school, A period of time to maintain the feelings of twelve years. 【 They want to find a place, To their experiences, laughter, sorry, record it. Hope that when not so young, Can have a common home, Together that memories belong to six people the most real life memories. The layout of the room, the function comes from the friends when the most realistic needs. The house from today, not only carrying our memories, will also carry your memories.
【陆馆】可以像任何一个房子,但没有一个房子像【陆馆】。
【陆】
是数字六的大写。
为什么是六呢?
因为这个房子保藏了六个兄弟间的记忆。
六个人,从初中开始,
一段保持了十二年的感情。
【馆】
他们想找到一个地方,
把他们的经历,欢笑,遗憾,
记录下来。
希望在不那么年轻的时候,
能够有一个共同的家,
一起回忆那段属于六个人最真实的生活记忆。
房间的布置,功能都源自朋友们相处时最真实的需要。
这个房子从今天起,不仅承载我们的回忆,也将承载您的回忆。
The space
The house uses an area of 120 square meters, including two different styles of the bedroom, a spacious 40 meters wide hall, a fully functional kitchen and two simple clean bathroom. Infrastructure # These facilities are carefully prepared after our careful thinking # Lobby: TV, lazy sofa, romantic double rocking chair master bedroom: 1.8m mattress mattress bed peach garden bedroom: 2.8m * 2.4m tatami kitchen: including a full set of kitchenware (consider safety factors no fire stove, there are two high-power induction cooker) Double bathroom: can be station bath, have a toilet [library] entertainment computer five sit Xbox game device (with somatosensory) Automatic mahjong machine 120 inch large projection screen a variety of musical instruments rich category table tour darts and other [museum] accommodation # Play tired after a comfortable sleep is necessary to drop # In addition to the master bedroom bed can accommodate two people peace of mind, We specially prepared thick double mats and single mats. In Taoyuan bedroom tatami room, Covered with two mats, Several brothers lie together, Chat until late at night. Do not tell me that you never had such a chance, what? Really not? It will come to the experience of it. For your better sleep we have prepared up to 10 guests for accommodation items, including mats, pillows, sheets, single, double, pillowcases, quilt cover. All the supplies will be used every time by a dedicated dry cleaners for washing disinfection. Please feel free to use. In addition, for your better experience, we have prepared a disposable slippers, disposable toothbrushes, disposable soaps, disposable combs, shower gel, shampoo, conditioner, facial cleanser, handwashing (FANCL Cleansing Oil, Cleansing Cotton, Cotton Swab), Girl Emergency Kit, Menstrual Pad, and Others Some of the possible use of the five-star bath towel, five-star towel, May also be less than rubber products.
该房屋使用面积120平米,包含两个不同风格的卧室,一个超40米的宽敞大厅,一个功能齐全的厨房和两个简洁干净卫生间。
【陆馆】基础设施
#这些设施是我们用心思考后的精心准备#
大厅:电视,懒人沙发,浪漫双人摇椅
主卧室:1.8m席梦思床垫大床
桃园卧室:2.8m*2.4m榻榻米
厨房:包含全套厨具
(考虑安全因素无明火炉灶,有两台高功率电磁炉)
双卫生间:均可站浴,均有马桶
【陆馆】娱乐
电脑五连坐
Xbox游戏设备(with体感)
全自动麻将机
120寸超大投影幕布
多种乐器
丰富品类桌游
飞镖等
【陆馆】住宿
#玩耍疲惫后舒服的睡眠是必须滴#
除了主卧室大床可以接纳两个人安心睡眠外,
我们特别准备了加厚的双人地垫和单人地垫。
在桃园卧室的榻榻米房间,
铺上两个地垫,
几个兄弟躺在一起,
聊天直到深夜。
别告诉我你从来没有这样的机会,
啊?
真的没有吗?
那就快来【陆馆】体验吧。
为了您更好的睡眠我们为了准备了最多10位客人的住宿用品,包括地垫,枕头,床单,单人被,双人被,枕套,被套。所有的住宿用品每次使用完毕都会交由专门的干洗店进行洗涤消毒。请您放心使用。
除此之外,为了您更好的入住体验,我们为您准备了一次性拖鞋,一次性牙刷,一次性香皂,一次性木梳,沐浴露,洗发露,护发素,洗面奶,洗手液,牙膏,一次性马桶垫纸,四份五星级浴巾和五星级毛巾,头绳,女生卸妆套装(FANCL卸妆油,卸妆棉,棉签),女生应急套装,月经垫以及其他一些可能用到也可能用不到的橡胶制品。
Other things to note
* First of all, we hope that all the small partners can take care of this house, because she carries our memories, and now will carry your memories. * But sometimes because you do not care that you may cause some damage to the room, but also need compensation Oh. The details are as follows: * After cleaning the kitchen do not need to pay at least 100 yuan cleaning costs, the specific cost depends on the actual salary of cleaning aunt decision, no limit. So for you and our convenience, I hope you can use the finished cleaning Oh! People are more powerful, you can do 10 minutes, aunt to be tired to do a long time! * If the damage to the equipment in the house, in principle, according to the original equipment compensation, but if you can recover through the repair, only 10% of the original price charged. * For large pieces of carpets and other inseparable items, if dirty or cause damage to the original price compensation. So once you eat on the carpet to eat must pay attention to Oh! * Played the table after the game to help play in accordance with the game finishing, to facilitate the other small partners to play, if caused by a very serious confusion caused by the lack of some of the game parts, you need to pay compensation for the game price. But we still hope that these terms are not used! Thank you pro! *
*首先我们希望所有来的小伙伴都能爱惜这个房子,因为她承载了我们的回忆,现在也将承载您的回忆。*
但有些时候因为不小心您可能对房间造成一些损坏,也需要赔偿的哦。细则如下:
* 厨房使用后不打扫需要支付至少100元的清洁费用,具体费用视打扫阿姨实际工资决定,无上限。所以为了您和我们的方便,希望您可以使用完毕打扫一下哦!人多力量大,您10分钟能做好的事,阿姨要很累的做好久!
* 如果对房屋内设备造成损坏,原则上要照设备原价赔偿,但若可以通过修理恢复的,则只收取原价10%的误工费。
* 对于大地毯等不可分割的物品,若弄脏或造成损坏就须原价赔偿。所以一旦在地毯上吃东西喝酒就一定要注意哦!
* 玩过的桌游请玩毕后帮忙按照游戏整理,方便其他小伙伴玩,若造成十分严重的混乱导致缺少游戏的一些部件,则需要按游戏价格进行赔偿。
*不过我们还是希望这些条款都用不上!谢谢各位亲!*
---
---
Extra people ₹405 / night after 6 guests
Always communicate through Airbnb
To protect your payment, never transfer money or communicate outside of the Airbnb website or app.
Learn more
---
Common spaces
1 floor mattress
---
Check in is anytime after 2PM
Self check-in with keypad
* *陆馆入住需要缴纳1000元押金。*缴纳押金后将您的手机号发给房主,就可以收取入住密码啦!
* 支付宝等均可
* 于退房检查后返还
* 造成任何损坏都要照价赔偿哦!-【关于损坏赔偿有专门解释哦】
* 厨房默认为免费使用,但使用后需要打扫干净。
* 如遇特殊情况无法进行打扫,*退房后会收取至少100元厨房清洁费用*(视厨房混乱程度决定,根据保洁阿姨费用收取)。
* 陆馆绝对禁止宠物来访哦~陆馆内地毯以及小角落太多,宠物毛发及宠物卫生无法保证不对其他客人产生影响,很难进行打扫。
* 小区外有免费停车位,但较为紧张。
* 我们真诚的希望您能帮助陆馆保持房间内物品的整齐整洁,在退房时可以将房间内产生的垃圾清理在一起方便阿姨进行打扫。爱护房间内的设施和用具,方便其他小伙伴再次来玩。
* 房间内消耗品均为免费提供。
* 如果需要额外的拖鞋可以在进门右手边鞋柜处取用非一次性拖鞋。
---
---
---
Languages:
English, 中文
Response rate:
100%
Response time:
within an hour
Explore other options in and around 哈尔滨
More places to stay in 哈尔滨: