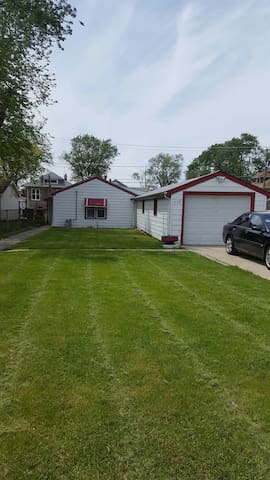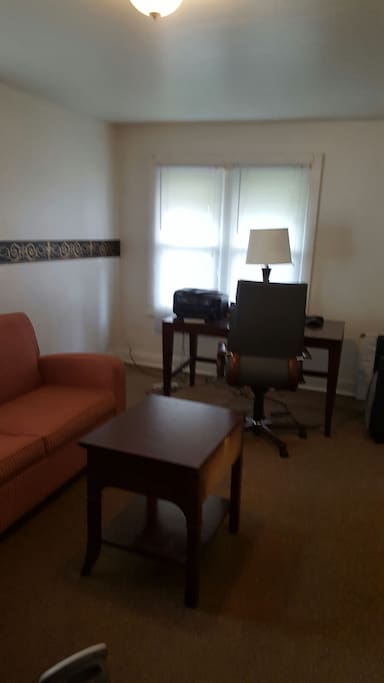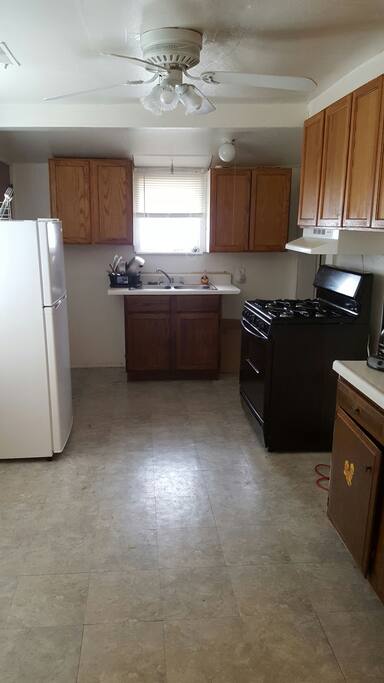 Cozy 3bdrm w/ garage parking incl.
Charming and comfortable 3 bedroom home that has all appliances including washer and dryer units. The home is within minute of the airport. This location has the best of the suburbs with all of the amendities city living.
---
If you're looking for something luxurious, don't stay here. This house is decent if you're willing to rough it a little. No air conditioning, the shower doesn't get hot and has low pressure, no wifi, the tv was from the 80's ( I didn't even bother looking to see if it worked, and we had to move the stove across the kitchen to cook food. None of this was specified in the ad, but by no means was our stay a bad experience. The owner was very friendly, helpful, and responded within the hour every time I contacted him. This house is a good deal if you're willing to risk some of your normal amenities.
---
You Can Include pictures of the beds, and Bedrooms for visual appeal, let the customer know that in Chicago it's not required to have AC Units, The Window Screens My Need To Be Changed Due To The Fact You Have To Leave Them Open To Circulate Air Threw, the House... with Window Open, Came the Flying Insects, like knatts and house flies, Had To kill numerous spiders while we we're there also, So Many We ended Up Purchasing bug spray.. All and all we made the best out of the situation, and wasn't looking to stay at the Hilton and Understand it is someones person house, but it needed to be cleaned better, Toilet Was broken, or the handle kept getn stuck, which made the toilet continue to run, until you pop the handle up, to make the shut close inside the tank. We we're left plastic plates and Cups for our use, but the cups we're sticky and had mold growing in them.... Not What I Expected For A 1st Timer, But Now Have Learned And Know Better, And What Amenities I Have To Have....
---
Explore other options in and around Bellwood
More places to stay in Bellwood: