Qingdao Road, Shandong junction of the sea view room. More than ten kilometers of coastline glance. Downstairs is the Rizhao swimming pool and sailing base. The room is clean. Can cook. Qingdao, a wooden solid wood bed, Sui Po mattress. IKEA. Pure cotton bedding. Comfortable, IKEA, livable. Just for your comfort. Huxing: housing things transparent, east is right on the sea, no obscuration of vision, stretches several kilometers panoramic view of the coastline, enjoy the cool sea breeze every day; Landscape: 180 ° sea view; city night; sky; see the sea sunrise; face the Yellow Sea, facing the sea breeze blowing; Decoration: the simple style of modern decoration; the landlord personally designed decoration; personally selected by the landlord of the furniture; solid wood furniture, Qingdao, a wooden double bed and nightstands and sofas; Swedish IKEA brand TV cabinets, tables and chairs and kitchen small pieces; Do not make it. Bed linen for Anna Fu Anna textile quilts. Facilities: 50-inch Skyworth 4k Internet TV. 1.5 Gree air-conditioning; beauty electric water heater to maintain 24-hour hot water, Haier refrigerator. Can be laundry and cooking; Speed fast; Heating to force; Service: Provide information on the new disembarkation of sea-going goods by reliable fishermen. Supporting: free parking; access control system; downstairs is Rizhao City swimming pool, soccer field, and large outdoor swimming pool @
What guests are saying:
"I stayed for three nights in total. The room was clean, the scenery was very good, the slippers were all disinfected, I liked it very much, it was just opposite Wanda, it was very convenient to eat and drink. Friendly reminder: It's best for guests who drive to know in advance which entrance to enter the parking lot, otherwise it is troublesome to go around. Parking is free, but it is not recommended to park on the ground. I stopped twice and was blocked by other cars. , You have to call someone down to move the car, the location of the underground parking lot is difficult to find, so be sure to communicate with the owner in advance. In addition, it's best to turn on the electric mosquito coils. I was not bitten by mosquitoes in the first two days. On the third day, the weather was a bit cloudy and there were mosquitoes. I thought I only took one bite. Plug in the mosquito coil! !"
Invincible sea view room, not home, see the sea first. The eight-sided windows are all decorated in a refreshing style of sea and Japanese style. There are 3 large and small beds, comfortable luxury mattresses and clean silk satin bedding. There is a refrigerator, TV, washing machine and air conditioning in every room. There is also a 120-inch giant screen home theater. There are more than 300 books in the room for you to read. Ultra clean bathroom with 24-hour hot water supply. The kitchen is fully equipped for cooking.
What guests are saying:
"The owner is really kind and the room is very good. The location is great. Wake up early on the 28th floor to see the sunrise! highly recommended"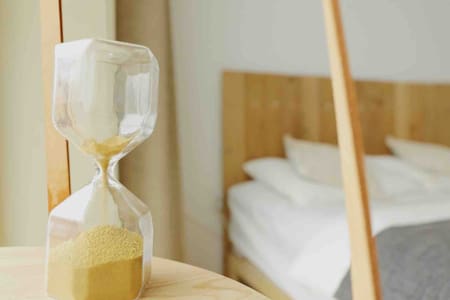 SUPERHOST
Entire flat · 2 guests · 1 bed · 1 bathroom
Junnnnn's house超清大投影落地窗商圈中心楼下利群超市打车到火车站、灯塔等景区5分钟
嗨 先介绍一下我自己吧。我是一个土生土长的日照人 热爱生活 爱旅行 爱拍照。大学毕业回日照上班以后 决心自己做一个小公寓式的民宿,让所有和我一样热爱旅行的人来日照有一个美好的印象。新朋友 我做好准备认识你啦 你呢?
What guests are saying:
"Miss Junjun is very good, the tips sent before the check-in are very detailed, the room is very clean~ When I first started, I felt that the room was big and a bit empty. Later, after the projector was turned on, I felt that my heart was filled. It's really super happy to watch movies in bed. Since I didn't happen when I went there, I started to cool down. At night, I was too careless to forget the window. I was awakened in the morning and wept. It is recommended to change the quilt to a thick point~"