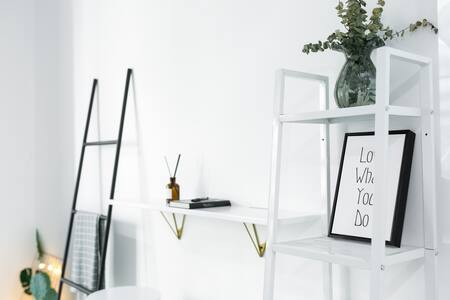 SUPERHOST
Entire flat · 2 guests · 2 beds · 1 bathroom
【邂逅·晨邑】〔已消毒〕五一广场下楼就是地铁口/免费寄存行李/巨幕投影/太平街/IFS/步行街
【邂逅*晨邑】 如果你要的日期没有了可以点我头像查看其他房源喔! 做一间有点特别的home 很温暖 却很简单 三分点缀已经是我的极致 我没有主题 因为空间是我的特色 但我又不是一片空白 我是你累了休憩的港湾 行路时暂停的回眸 是所有你能想到的暖 我陶醉于旅途中的微风 沐浴在城市森林的阳光下 带着和煦与浅浅的微笑 无关乎噱头 ,只是对居住体验的执念。 不接受访客,请按照实际入住人数预定哦! (1)房内设2米大床+1.5米标准沙发床 (2)2人入住默认铺设2米大床 (3)4人入住默认加铺沙发床 (4)4人以下需铺两床则加收35元床品费 ⭐-厨房暂时不开放使用,敬请谅解。 出门请关闭空调及电器,请勿喧哗扰邻。 ⭐五一广场区域大厦基本非全新大厦,民宅有极小概率遇到市政工程,邻居家装修等现象。 虽是小概率,但对此介意请慎重下单哟。 介意大厦新旧程度的客人建议预定星级酒店哦。
What guests are saying:
"The house is as good as the picture! The location is also very easy to find, and the younger sister is also very good. If you have any problems, I will help you solve it in time. I love the projector. It was a little noisy in the next room. Overall it is perfect. Will choose to live here next time!"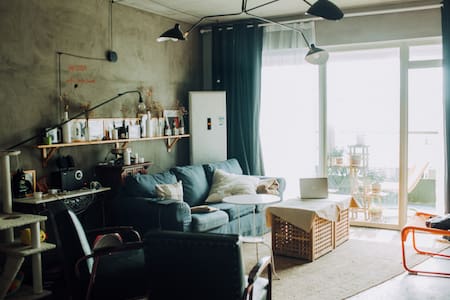 SUPERHOST
Entire flat · 6 guests · 3 beds · 1.5 bathrooms
Cat'house 140平江景房 两只懒猫 秋千 大客厅 免费婚纱 化妆间 花园阳台 地铁站出口
Hi I am a photographer matcha, weibo: Mr. Matcha Matcha. At present, people are in Shanghai, and the house is managed by a super warm and caring butler. The homestay is my photos house in Changsha, so my photos are on the wall. The house was designed by a famous designer who was invited to participate in the TV program. It also incorporates a lot of my own efforts to decorate it. There have been many parties here, many like-minded friends, and I look forward to your visit. The property is located in Changsha Xiangjiang, a high-end residential area, Beichen Delta, a 5-minute walk from Line 1 Beichen Delta Subway Station, a 5-minute walk to Beichen Intercontinental Hotel, the third hall, the Changsha City Music Hall, Changsha City Museum, and the Changsha City Library. , Beichen Delta Metro Station, etc., surrounded by Starbucks, MAMACHA, Chayan Yue, Nai Xue & Tea and other red stores. Metro Line 1 can reach Wuyi Square in ten minutes. The house is 140 square meters open plan living room and kitchen with large balcony and large dressing room with two green rooms, as well as two pick-up cats, grapefruit and October. The dressing room is equipped with two oversized floor-standing vanity mirrors and more than ten wedding dresses for everyone to take wedding photos indoors. Welcome everyone to stay!
What guests are saying:
"The cat is too cute! October and grapefruit are very quiet and sensible, grapefruit is lively and loves to walk around hahaha cute. The room was clean despite cats. The room was very comfortable! The sofa bed is also good. Changsha in January is actually very cold but the homestay is warm and comfortable! The interior design is very thoughtful and cool. There is a lot of food nearby, and the Rosenima Metro business is very convenient. Takeaway is also convenient, with a variety of choices, and there are also takeouts around 3 or 4 o'clock in the middle of the night! I want to live here for a long time!"
因为有你的问宿,才有了家的温暖。如所需要日期已被订,可以点我头像查看我的其他房源。 【亮点】超大落地窗,躺着便能直面湖景,视野无遮挡。室内通透明亮,简约温馨的北欧风设计,是闺蜜出游,是情侣约会高性价比的不二选择。 【位置】公寓避开最嘈杂的闹市区,位于一中高档小区内,临近岳麓山东门,交通四通八达。5分钟步行便可到二号线地铁口,乘地铁二号线四站内便可达五一商圈,岳麓山,橘子洲长沙最重要景点,楼下也有公交车可以选择,长沙的滴滴和出租车也十分便利! 【配套】生活用品齐全,除日常洗护用品之外,还会有一些额外小惊喜。小区进出门禁,内部安全设施完善,24小时有保安巡逻, 【卫生】自家用同款床品,提供全套洗漱用品,问宿拥有专业的保洁阿姨,一客一换,专业洗涤消毒晾晒。 【周边】此处依山傍水,对面西湖公园,旁边是湖南大学北校区。周边有大型超市商场、药店、便利店、早餐店、各种美食等等配套齐全、应有尽有。 有任何问题也随时欢迎与我们联系 期待与你在此相遇。
What guests are saying:
"* Location: Although the location is a little distance from Wuyi Square, it is also very convenient because it is near the subway! Within 5 minutes of walking to the subway, the bus is downstairs, which is more convenient. * Accommodation: It is the same as the picture, but it is a bit distorted. But it is also very good. Miss sister also provides curling stick and makeup remover, which is very intimate * Service: Miss landlord is online 24 hours a day. She is very warm and reminds me to bring more clothes to cool down. She also recommends delicious strategies and super refills. Thanks to the host and sister for the hospitality and service, this stay is very cost-effective. Very recommended!"