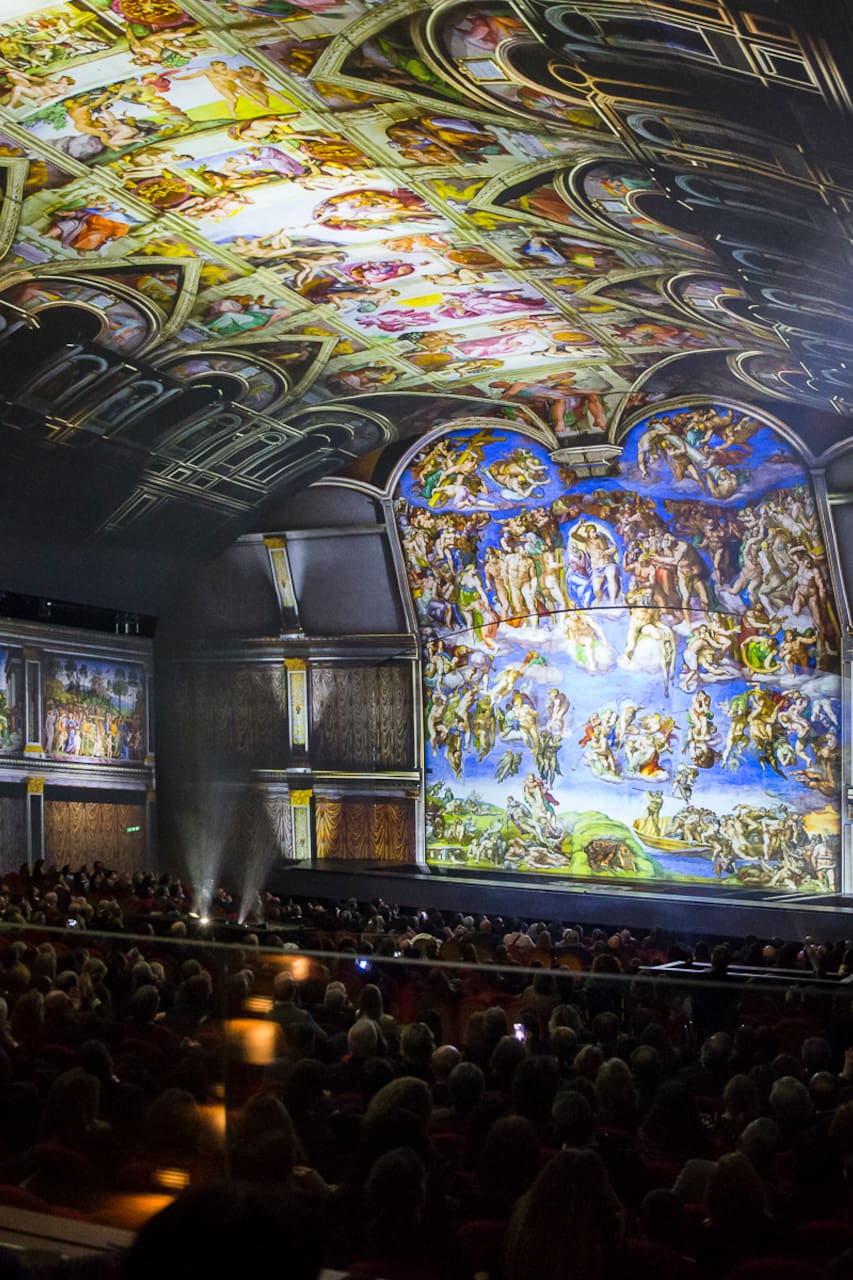 Meet the cast: Giudizio Universale
Meet the cast: Giudizio Universale
Languages:
All languages welcome
As Duty Manager for Giudizio Universale I'm the person, on behalf of the company, who has decision-making power over all the extraordinary events that may occur during a show. I'm always equipped with a radio which interfaces with the team involved in making the Show each time a huge success: for example, the Stage Director and the Technical Director. Extraordinary events such as interventions on…
Guests will arrive at the theatre 40 minutes before show starts. After picking up tickets and posters at the theatre box office, they will enjoy a drink a the theatre's bar. All tickets will give access to the theatre in our Central seats. After having a drink you will access the theatre and enjoy a 1h emotional, amazing immersive must see show in Rome. Admire the perfect contamination of many…
What else you should know
Our experience is about 2h long. The show's duration is 60mins. The Show is in Italian with headphones in 8 main languages (to be payed on the spot).
live theater
New experience