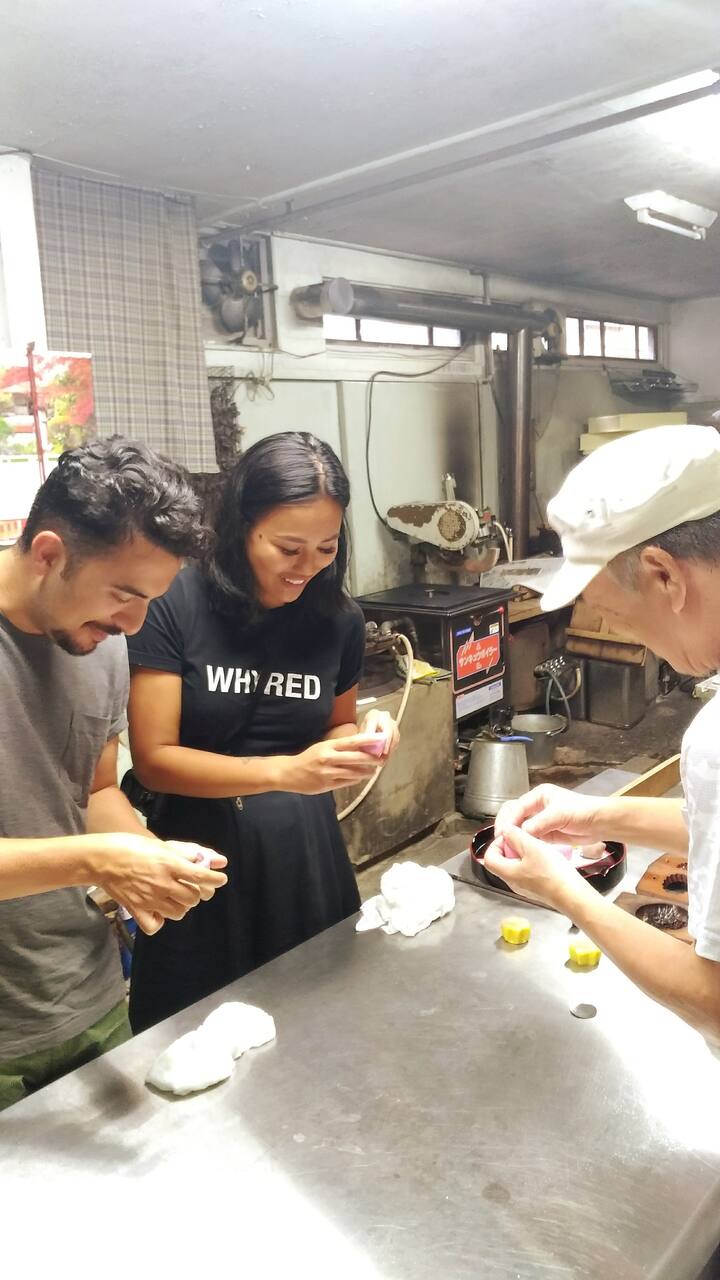 ❤ Learn "Kawaii" wagashi making
❤ Learn "Kawaii" wagashi making
Languages:
Offered in English
The founder (my father) started Toraya 55 years ago to introduce Wagashi to US Occupation forces. I started to learn from him making of Wagashi at the age of 18, and I succeeded Toraya at the age of 28. Our motto hasn't been changed since the foundation, which is to continue creating Wagashi appreciated by five senses of people to make them feel happy. Now my creativity expands to produce…
Nara Wellness Tourism (Wellness Inbound Association) is a non-profit organization based in Nara, Japan, and was incubated from Ideathon NARA NEXT-1300 sponsored by Nara City Tourist Association in Mar 2017. Nara Wellness Tourism provides people worldwide with unique wellness experience of Nara, and helps Nara-based shrines, temples, stores, and individuals, etc. to be recognized globally.
This is a
social impact experience
where 100% of what you pay for this experience goes to ウェルネスインバウンド協会. .
When you arrive, we'll show you our showcase of our original designed sweets before you get to learn this delicious craft yourself! Then "Ta-da!" I invite you to enter my atelier normally customers cannot come in & here we go! First you will learn about basic ingredients, materials and tools for making wagashi using visual chart, and I will demonstrate the basic skills step by step for you to…
What else you should know
After the experience, we will serve you tea (included in the price, not matcha), and you can eat your own sweets you made through your experience.
Food
3 pieces of sweets Ingredients are from beans & edible food color
Drinks
Japanese tea (not matcha)
cooking class
social impact