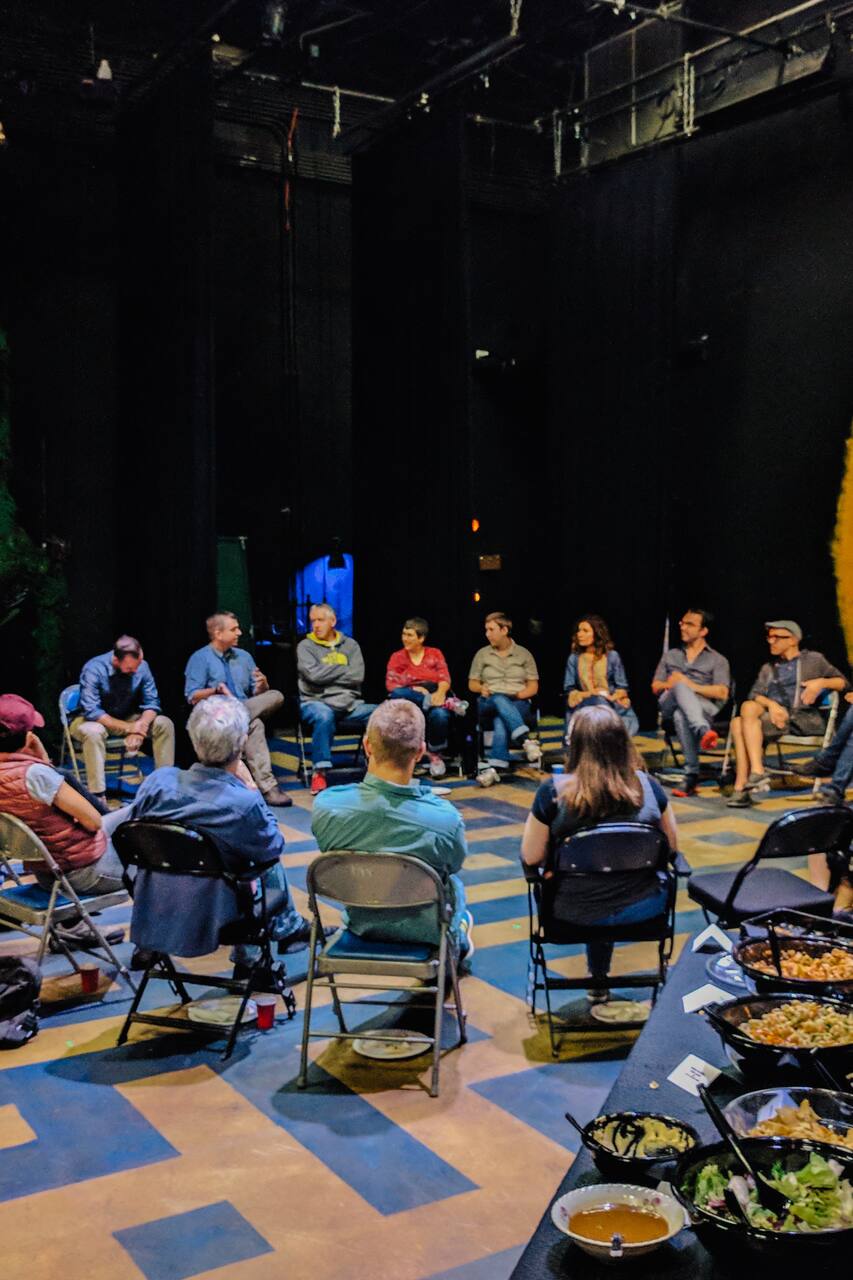 Add your creative touch to a new play
Add your creative touch to a new play
Languages:
Offered in English
7 Stages is a professional, non-profit theatre company devoted to engaging artists and audiences by focusing on the social, political, and spiritual values of contemporary culture. 7 Stages gives primary emphasis to international work and the support and development of new plays, new playwrights, and new methods of collaboration.
Since 1979, 7 Stages Theatre has engaged artists of all kinds who have found us to be a haven in the support and development of new works and methods of collaboration. Where else in Atlanta can you find performances developed around the world as well as in your own backyard?
This is a
social impact experience
where 100% of what you pay for this experience goes to 7 Stages. .
Share your creative voice (or let us help you find it) during this hour-long collaborative artmaking experience based on the book, "Citizen: An American Lyric" by Claudia Rankine. We will explore the concept of social injustice, community healing and what it means to be a citizen in this world through open discussion, movement and other devising techniques. Your contributions during this…
Equipment
Books, artmaking material workshop
social impact
New experience