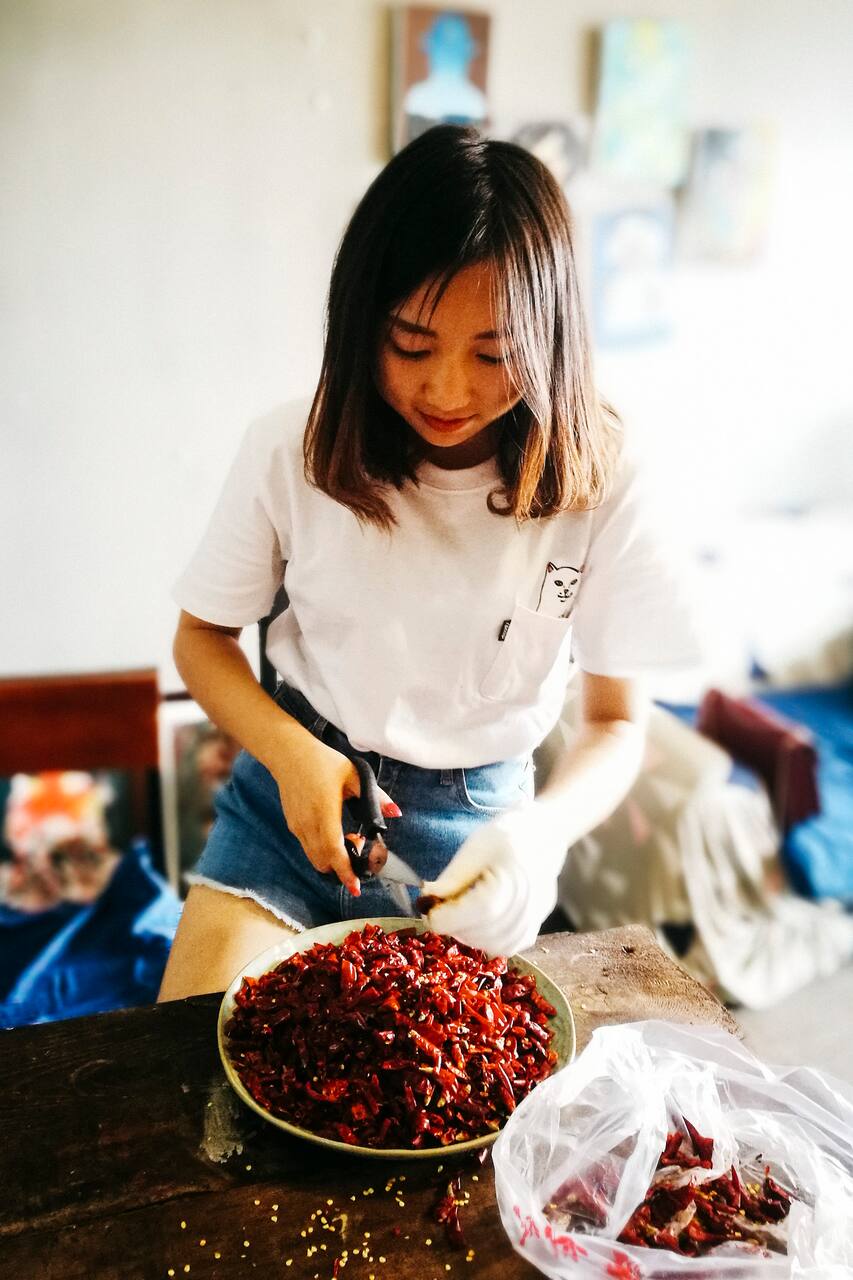 (2 person) Crayfish cooking class
(2 person) Crayfish cooking class
Languages:
Offered in Chinese (Simplified) and English
嗨,我是野生大厨,即没有跟师学习,自学成材的"大厨"。自从4月给我家猫咪办婚礼,举行了首场小龙虾派对,第一次制作了小龙虾之后。开挂的大厨人生就自然学会了麻辣、十三香、五香、卤煮、清蒸、孜然、酸菜、蒜蓉、家常等味道的小龙虾制作方法。 Hi, I'm a wild chef, a self-taught "chef" without learning from a teacher. Since I married my cat in April, I've had my first crayfish party and made my first crayfish. In his life, the chef naturally learned how to make crayfish with spicy, spicy, 13 fragrant, five fragrant,…
1.我会根据人数,提前采购好小龙虾,准备好所有配菜、调料、饮料。一般是每人2-3斤的标准。 1. I will purchase crayfish in advance according to the number of people, and prepare all the dishes, condiments and drinks. It is the standard of 2-3 jin per person. 2. 口味选择方面,需要我们提前沟通好口味,以便准备食材。可以选择麻辣、十三香、仔姜、五香、卤煮、清蒸、孜然、酸菜、泡椒、蒜蓉、家常等味道。人数越多,可以制作的口味数量会越丰富。如果只有1人,小龙虾数量较少,最多可以制作2种口味。 2. In terms of taste selection, we need to communicate good taste in…
What else you should know
1.参加者请确保自己不会对小龙虾、海鲜、酒精、调料过敏。 2.除私房菜方式外,参与者需要和我一起处理食材、制作和用餐完毕后的清洁工作哦。 3.除一次预订所有名额外,可能偶尔会出现有其它爱彼迎的预订者一起参与。 4.系统设置人数上限为10人,但实际上限为15人,可提前沟通。 1. Participants should ensure that they are not allergic to crayfish, seafood, alcohol and spices. 2. In addition to the private room dishes, participants need to deal with the ingredients, making and cleaning after dinner together with me. 3. In addition to one reservation, all names may occasionally be joined by other airbnb's subscribers. 4. The system sets the maximum number of people as 10, but the actual limit is 15, so you can communicate in advance.
Food
Crayfish of various flavors