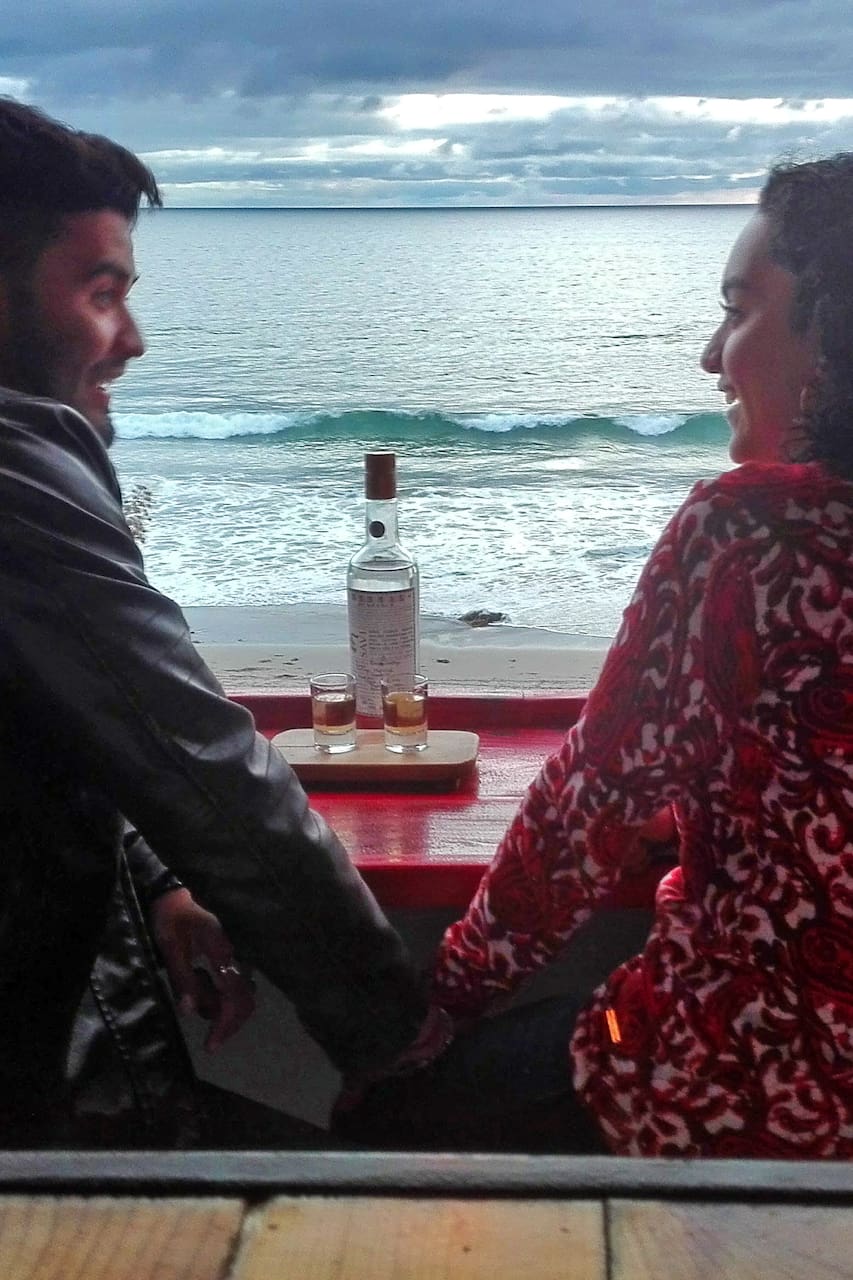 Beach Date - Mezcal, Craft Beer, Pizza
Beach Date - Mezcal, Craft Beer, Pizza
Includes:
Food, Drinks and 1 ticket
Languages:
All languages welcome
Our Brewer Edgar Bello is a local from the beach of Tijuana México, a surfer, hitch hicker, drummer, engineer, marketer, and local craft beer brewer and bartender. Our Mezcalier Thikiva Kimi Mariano Garcia is from Ñuu Savi, Oaxaca, and was born in San Quintin, Baja California. Her grandmother planted maíz and made pulque for a living. And now she tribute their lifes by promoting binationally…
A unique date, just right at the beach. Come and experience a mezcal/craft beer tasting, and make your own pizza with significant other. A nice transborder chat with a local craft beer brewer and a mezcalier from Oaxaca with a binational perspective. What we'll do: 1. You'll make your own firewooden pizza with help of our chef. 2. We will get to taste a bit of the mezcal culture with a flight…
What else you should know
You are paying for a service we dont offer anywhere else, drinks, food , VIP service and reservation to make your pizza and to be seated in our main beachview seats.
Drinks
- 1 Mezcal flight with 3 different agaves 1.0 oz each shot. - 2 Glasses (12 oz.) of our craft beer. - 2 Glasses of "agua del dia".
Good vibes and open to new flavors.
Each paid reservation is for max. 2 person's.
spirits tasting
New experience
₹8,799
₹6,599
 per person
New · Try it first, get 25% off
₹8,799
₹6,599
 per person
Try it first, get 25% off for a limited time