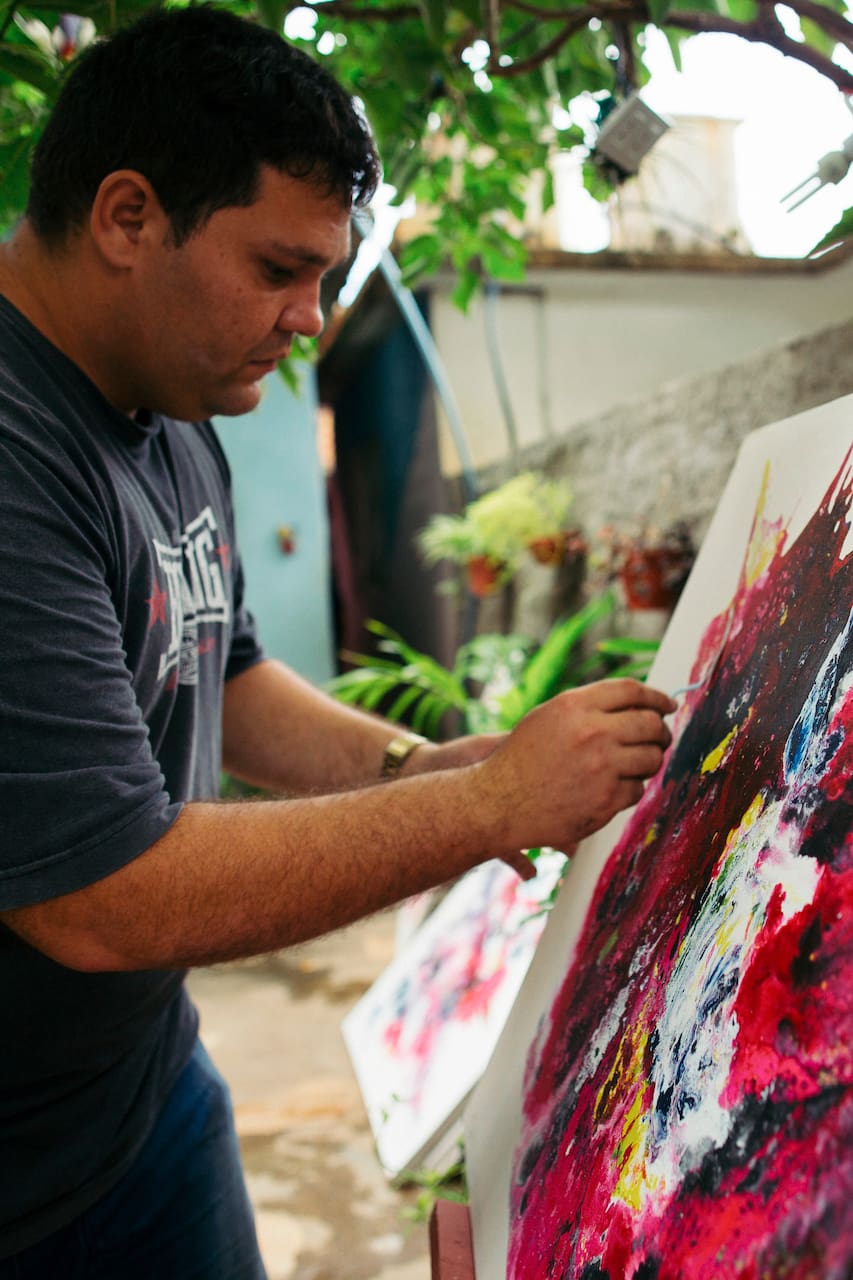 Learn to paint with a Cuban artist
Learn to paint with a Cuban artist
Languages:
Offered in English and Spanish
I am a contemporary artist, with more than 9 years work .With personal expositions on Denmark and Slovenia, I love good art and I enjoy sharing my work. I am inspired by life itself, everything that surrounds me. I like the seabed and painted it on the canvas. If you want to see a Cuban artist working, learn from him and break the ice by creating a painting that you can take home, come now.
I invite you to share my way of interpreting life as a contemporary artist. In my garden I will show the way to create art and express on canvas and oil feelings and personal experiences. Rather than making good art, it is a way of expressing what we carry inside. Dare to paint an abstract with me, paint on the canvas what you think and feel in your interior, here, at my side, where you can create…
What else you should know
Travelers can bring any appropriate materials, such as oil, brushes or acrylics, which would be of great help.The experience has a duration time about 3 hours but im at home stil 8AM to 8 PM.
Los viajeros pueden traer los materiales que deseen con los que les gustaria trabajar ya sea oleo o acrilico (azul amarillo y rojo blanco de instruccion son pequeños frascos ) pinceles y espatulas, pues en cuba se dificulta mucho la compra de estos mate