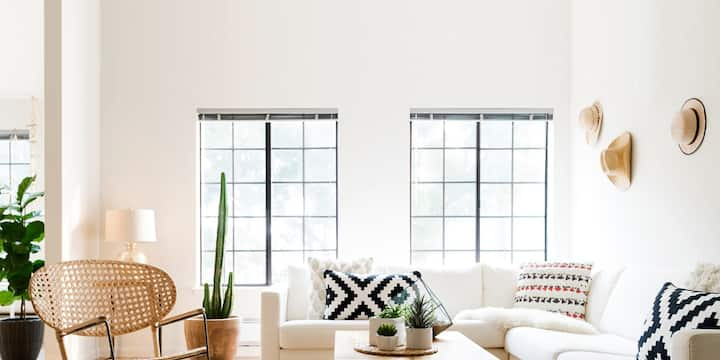 Find homes for Logandale Fall Festival on Airbnb
Discover entire homes and private rooms perfect for Logandale Fall Festival
Homes near Logandale Fall Festival
Homes near Logandale Fall Festival
Places to stay near Logandale Fall Festival
Places to stay near Logandale Fall Festival
This apartment has a queen size bed and pullout queen size in living area. Full bath with steam shower and whirlpool bath. Apartment also has a Kitchenette with mini fridge, microwave, and hot plate.
Room Type
Entire home/apt
---
Property Type
Apartment
---
Accommodates
4
---
Bedrooms
1
Moapa Valley, NV, United States
Located 25 minutes from Lake Mead, and Near Valley of Fire. We have a lot of room for a large family who want to enjoy Logandale trails or have a comfortable night after being on the lake all day. Our house sits on 3 acres giving you a lot of room for parking atv's and boats. Sitting on a hill you can overlook the valley while soaking in the pool and spa.
Room Type
Entire home/apt
---
Property Type
House
---
Accommodates
7
---
Bedrooms
4
Moapa Valley, NV, United States
4200sqft custom home on 1.3 acres. 50 minutes from Las Vegas and Lake Mead! Desert off road trails on site, Logandale Trails, Valley of Fire, Lake Mead, Hoover Dam, Summer Reservoir, Warm springs, Mountain hikes, camping, fishing, bike riding, and horseback riding all near by! Open space for outside fires and lots of noise, so make it!! Experiences for ATV ing, Boating, Horseback riding, hiking, and Shooting is available! A 31 day lease must be signed, regardless of lesser length of stay!
Live like an American!! This is a country home! Great for dogs as guest! There could be coyotes, snakes, lizards, scorpions, insects and spiders! Relatively excluded, exclusive area! Quiet and beautiful! Sunsets on balcony! Backyard fire pit or bon fire! Open area, so make some noise! Certain pets allowed! Great experiences available for Horseback Riding, ATV ing, 4 Wheeling, Water Sports, Hiking, Biking, Shooting, and Ball Sports! Some are included!!!
Quiet distant neighbors! Noise is okay!
Room Type
Entire home/apt
---
Property Type
House
---
Accommodates
16
---
Bedrooms
6
Moapa Valley, NV, United States